Lifestyle
Budji + Royal Designed Cebu's New Airport; Here Are Their Other Buildings
The duo has designed airports and museums to resorts and hotels, infusing each project with modern Filipino style Photography: Budji + Royal Facebook Page
With news about the June 7 inauguration of Terminal 2 of the Cebu-Mactan International Airport taking center stage, there is a renewed interest in Filipino design duo Budji Layug and Royal Pineda.
The interior designer and architect, under their firm Budji + Royal Architecture + Design, are known for their many luxury residential projects, but they do have quite a number of commercial and public building projects under their belt. Layug won the National Commission For Culture And the Arts (NCCA) Haligi ng Dangal award for interior design in 2017.
Terminal 2 Cebu-Mactan International Airport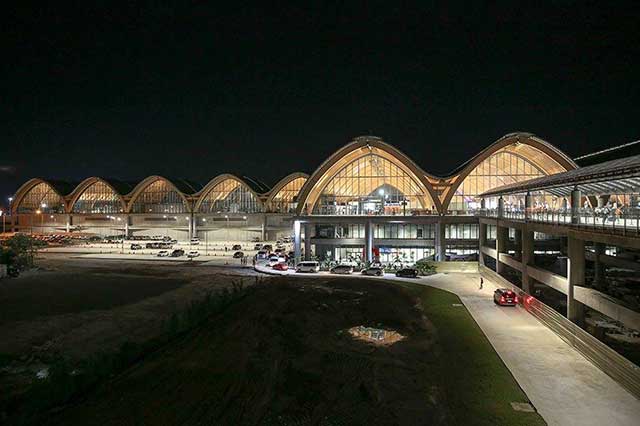 Budji + Royal, along with internationally renowned Cebuano designer Kenneth Cobonpue, collaborated with Hong Kong-based Integrated Design Associates Ltd. on the three-storey, 65,000sqm airport. Some of its design highlights are the arched roof structure (unmarred by any columns) made out of glued laminate timber, and the crush mother-of-pearl bits embedded in the floor.
READ: A Look Inside The Construction Of Our Country's First Resort Airport In Cebu
New Clark International Airport

The team has designed quite a number of airports, aside from Cebu's Terminal 2. As part of the development of the Clark area into New Clark City, a proposed new international airport was designed by Budji + Royal. The terrains of Mount Pinatubo, Mount Arayat, and the Sierra Madre inspired its multi-ridged roofline. The new airport is targeted to open in 2020.
READ: New Clark Airport's Design Is Inspired By The Mountains of Luzon
Ninoy Aquino International Airport (proposed design)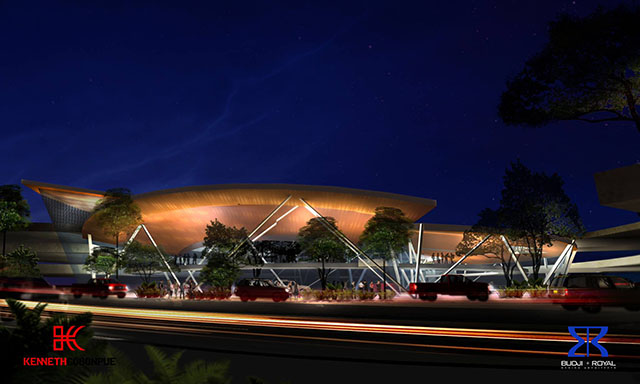 After NAIA 1 being voted as the "worst international airport" in 2011, internationally renowned Cebu designer Kenneth Cobonpue teamed with Budji + Royal to come up with a pro-bono proposal for its redesign. The team's new design of the congested 30-year-old airport featured a four-lane roundabout to ease drop-off and pick-up of passengers, and an overall "urban oasis" feel. The government eventually dropped the design for another proposal in November 2011.
ADVERTISEMENT - CONTINUE READING BELOW
Museum of Modern Arts, Pasig City (proposed design)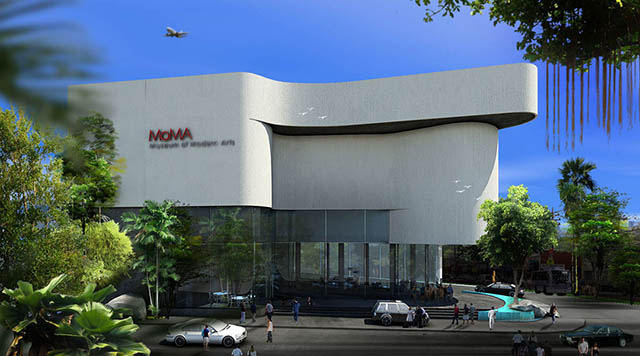 The proposed, and as-yet un-built museum's façade exhibits an undulating roofline floating over a fully glazed lobby.
Domicillo Design Hotel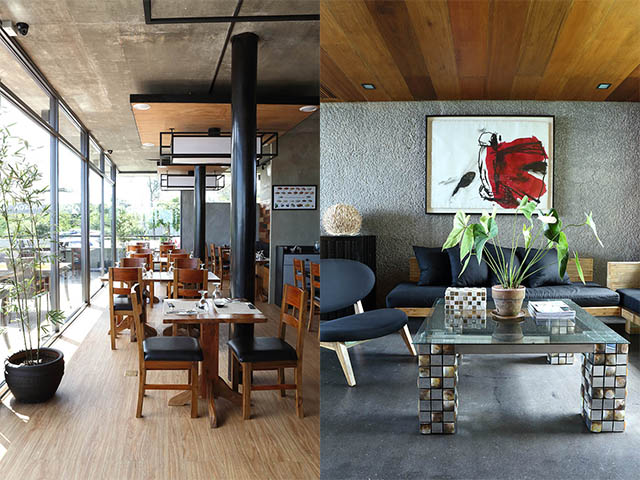 The Zen-tropical design makes this hotel stand out from the other country-style boutique villas in Tagaytay. Raw concrete, warm wood, rooms that open to Taal Lake, and sleek open spaces—along with rooms decorated by Milo Naval and Budji—complete the designer experience.
READ: 5 Reasons To Visit Domicillo Design Hotel
QiWellness Living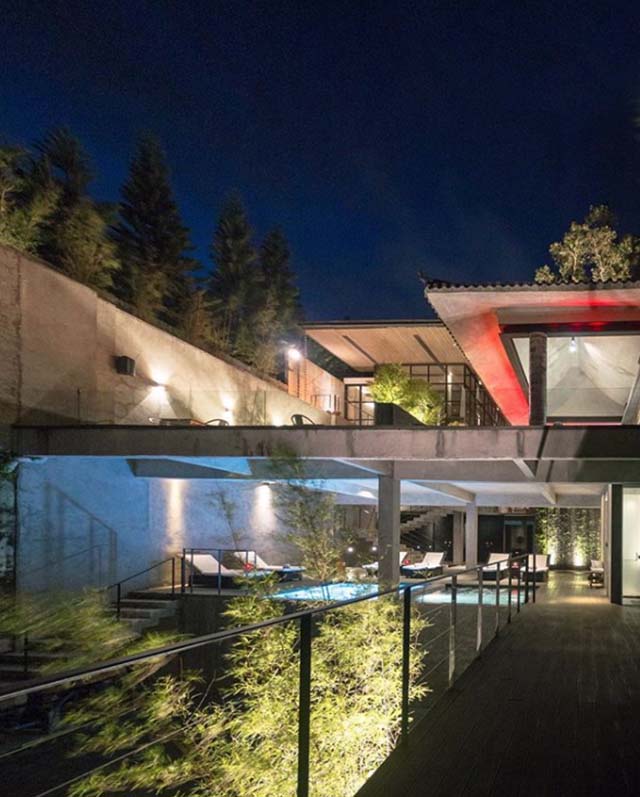 This wellness destination in Tagaytay has three areas: the Teahouse, Bathhouse, and Guesthouse (the restaurant, spa, and hotel). QiWellness has a heady Oriental vibe integrated into modern spaces, and the contrast works pretty well, with a traditional, upturned "artichoke-leaf" roof perched atop a minimalist structure, and a red-light-bathed "opium den," which serves as a room for their massage treatments.
Meranti Hotel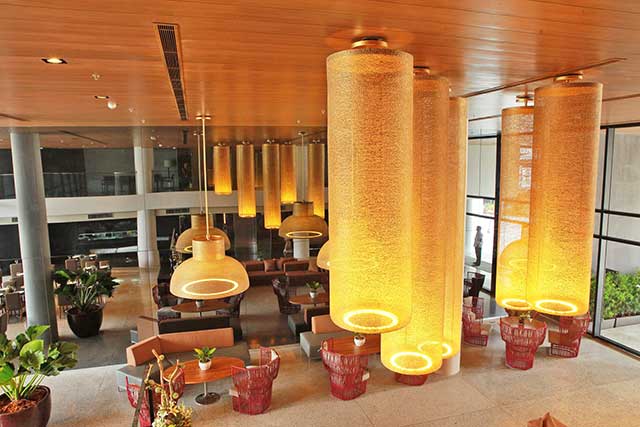 This charming and quiet boutique hotel (owned by the Max's group of companies) located in the Scout area of Quezon City has a lobby with a dramatic, double-volume ceiling, and Kenneth Cobonpue-designed furniture.
The Reef Cebu Hotel & Residences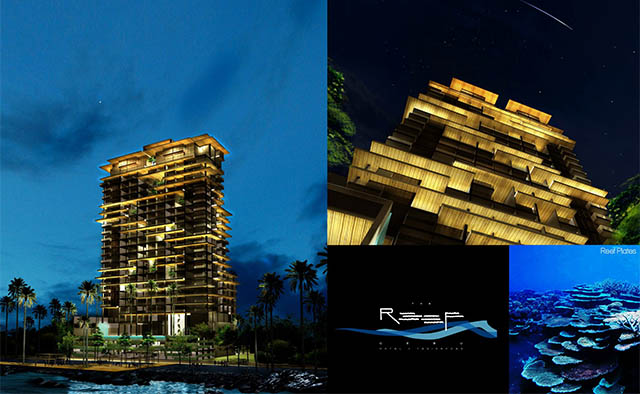 The 26-storey condo-hotel run by the Abaca group rises above the shores of Mactan, and features a tropical-minimalist design with beachfront rooms and an outdoor deck that stretches to the sea. Construction is currently underway.
Signa Designer Residences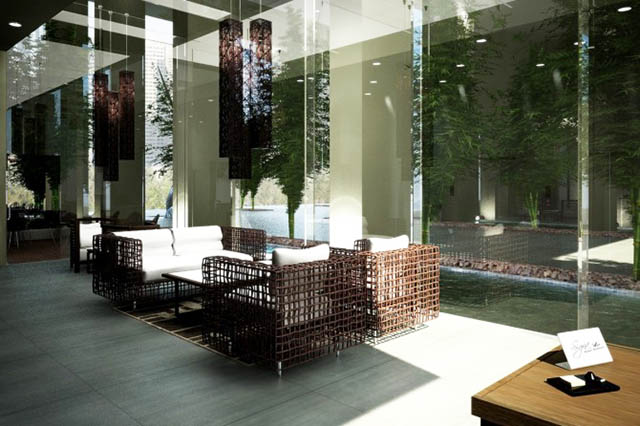 "Upscale cosmopolitan and urban eco-living" are offered by this high-rise residential property in Makati by Robinsons Luxuria. The design duo again collaborates with Cebu-based designer Kenneth Cobonpue on the concept and interiors.
More on Realliving.com.ph
Load More Stories
---