Arts & Culture
Conversations With Architect Paul Noritaka Tange: How Architecture Is Going Back to Basics
"What we thought was 'a nice house' is no longer 'a nice house,'" shares the famed architect. Photography: Courtesy of Federal Land Inc. (main)
It's been said time and again: we're living in unprecedented times, where the norm is no longer the norm, and routines are rare and regularly broken. With the abrupt changes in lifestyle and the seemingly endless wait for the pandemic to end, it's been a constant race to adjust faster and better—and even the changing definition of what a home is reflects this.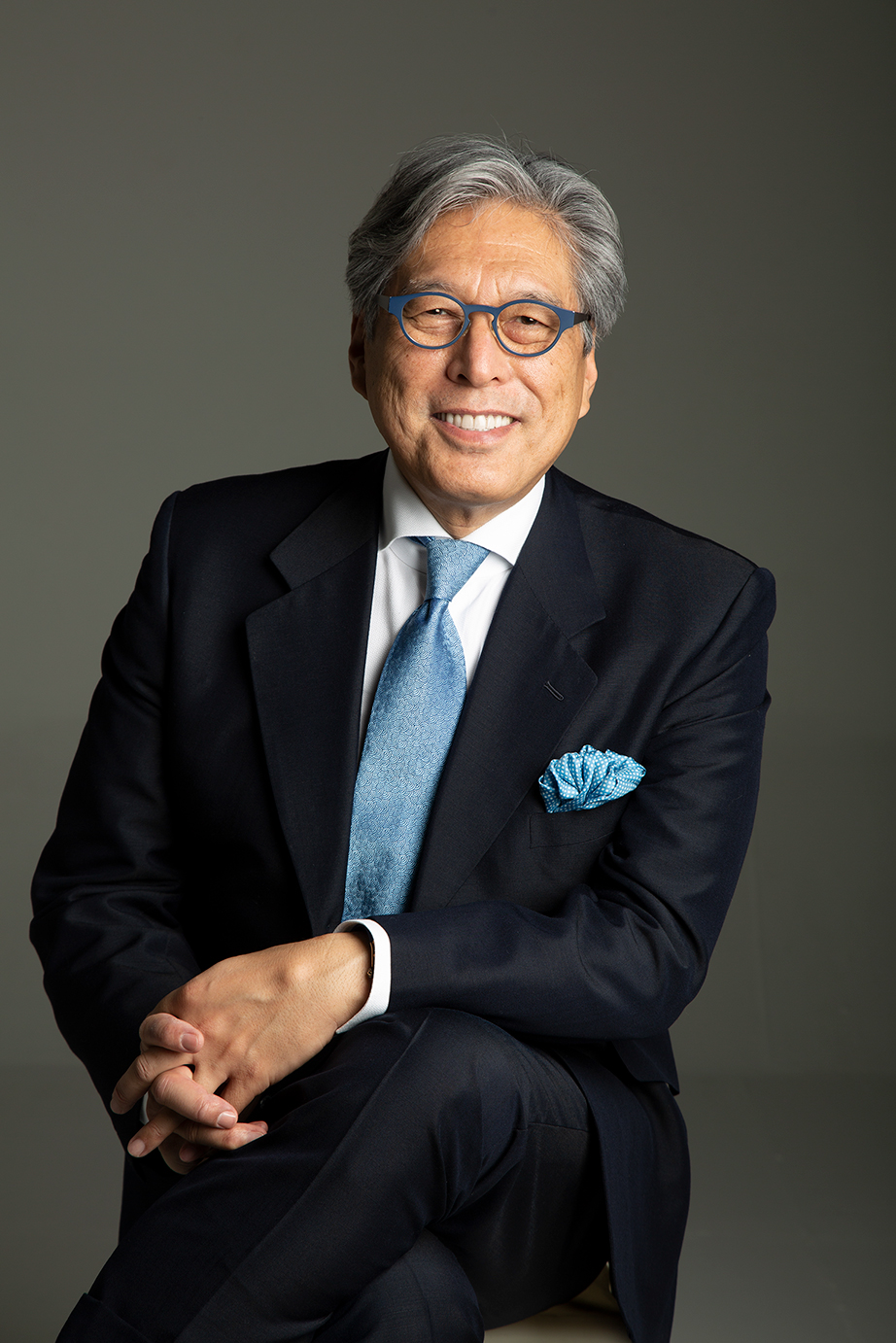 ADVERTISEMENT - CONTINUE READING BELOW
Above image: Paul Noritaka Tange, Chairman and Principal Architect of Tange Associates
Tange Associates Chairman Paul Noritaka Tange, renowned architect of the Tokyo Aquatics Centre for the 2020 Olympics and son of the legendary Pritzker Prizen winner Kenzo Tange, also sees how architecture is shifting its focus. With Tange Associates working with Federal Lands, Inc. on the two-tower condominium Grand Midori Ortigas, he led a design forum for students and practitioners entitled "Japanese Architecture: The Synergy of Culture and Design" in September 2021.
Above image: The Grand Midori Ortigas. Federal Land, Inc. and Tange Associates are working together on this two-tower condominium.
Prior to this, Real Living was priviledged to have had a chat with Architect Tange, where he revealed his thoughts on how architecture today needs to be a reflection of one's self, more than anything else.
Real Living: How has the pandemic affected the service industry of architecture?
Architect Paul Noritaka Tange: We create spaces for people. And in a city, an architecture, or even an interior, we try to create space where people would want to gather in.
But this gathering physically has been negated by this pandemic. So, I guess many people get depressed. We're all depressed, I mean, it's been too long that we have to suffer these things, but at the same time, this makes us realize that things are quite different. We have to think out of the box. What we thought was normal is no longer normal... The definition that we thought was correct is no longer correct.
ADVERTISEMENT - CONTINUE READING BELOW
Hotels: are people still going to travel? Answer is yes and no. Tourism will never disappear, but business travel? We are communicating by Zoom. I mean, this is very good, right? Before, we didn't. Now, this is becoming quite normal. 
Office: how often do you go to your office? Many business owners are reducing the scale of their offices because people may not go back anymore. 
ADVERTISEMENT - CONTINUE READING BELOW
These kinds of crazy questions start coming in. For architects, it's a serious problem. Do we need offices? Residential, yes, but our unit configuration would change, because we need a workspace in a residence. It used to be, if you have a big house, you have this living room, and study, and library—and those things were showpieces. Do you really sit and read in the library? No. Your friend comes in and you say, "Hey, here's my library. This is my study," but you never study there. You never work there.
But now, it's all practical things. If you have a big house, it's okay. But if it's a small house, what's gonna happen? The dining room table becomes a work table, Zoom table, and so on. This...is becoming something to consider. I think everybody has to really start creating a new standard.
We have to redefine all these. What we thought were needs are no longer needed.
ADVERTISEMENT - CONTINUE READING BELOW
Real Living: How do architects now look at building sustainable homes given the rapid and unpredictable changes in people's movement and lifestyle?
Architect Paul Noritaka Tange: What we thought was "a nice house" is no longer "a nice house". Actually, I was talking to my friend, an architect, who built his new home. He thought it was the perfect home. And then the pandemic hit, and it was not at all a perfect home.
He said he hides in the garage doing Zoom meetings, because this big space was very nice to look at, but then with the children running around... he couldn't have a Zoom meeting or a Microsoft Teams meeting. He had to hide himself in a garage with no window for eight hours a day. 
These kinds of things. Luckily, he had a big house. But if you don't, how do we convert a one-bedroom, two-bedroom apartment with children, with wives who work, husbands who work? I have started to investigate the possibility of a new type of home, which is a Japanese "transformer"—a room becoming all sorts of different things. 
ADVERTISEMENT - CONTINUE READING BELOW
Real Living: How would you now define timeless architecture?
Architect Paul Noritaka Tange: Timeless architecture... at the end of the day, we have to go down to the basics. What is comfortable for you? What the pandemic made us realize is [the importance of] really looking at yourself internally...rather than your friend looking at you and then you're trying to be this kind of person.
Everything is for you, so even the house, it has to be carved out for you. That will be your ideal house. It is not a house that your friend would like to have. I think timelessness is coming closer, because we throw away what we thought was important. Your friend comes to your house and says "Wow, your house is very nice." That is not the priority. You have to be comfortable. This is you feeling comfortable in limited space.
ADVERTISEMENT - CONTINUE READING BELOW
This pandemic made us...strip down all these unnecessary things, look at yourself and say, "Hey, what do I want? What kind of enviornment is a good environment for me?" 
In my father's time, we would always talk about the society. Society was a unit. Industrial society, information-oriented society.
In my time, it's the individual. Society is not representing the final unit. The unit is the individual, and now it's even more so. Individual, but with character, because you're not just a headcount. 
More on Realliving.com.ph
Load More Stories