Ito Kish: Weaving Filipino Stories with Design
by
Cielo Anne Calzado
Jan 14, 2022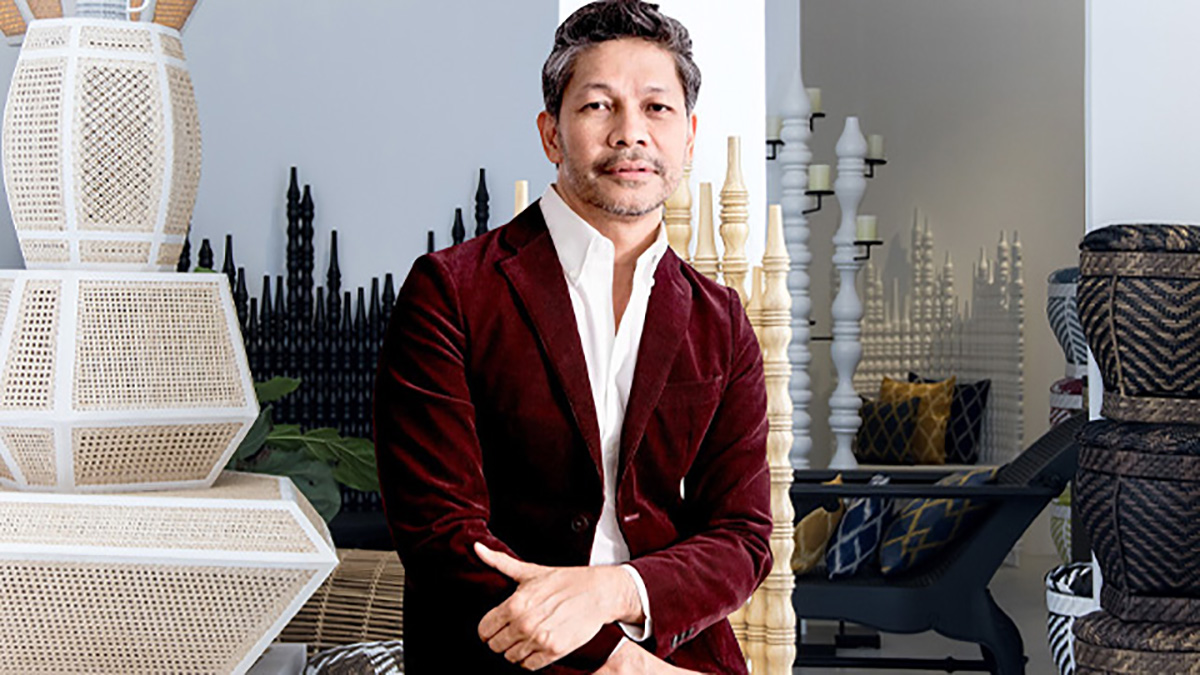 The visual storyteller talks about finding inspiration, bringing Filipino creations to the world stage, and sharing stories through his work.
We all love a good story. Whether it's a funny recollection or an old tale, unforgettable narratives have the power to inspire and rouse emotions. Ito Kish, a visual merchandiser, interior design consultant, retailer, and furniture designer, knows the magic a story holds. His work is a tapestry of tales – made more colorful by his travels, experiences, and the clients he has worked with.
The chief visual storyteller of the ITO KISH brand may have been to different countries and walked the streets of other famous cities; but he remains committed to showcasing who he is and where he's from through his designs. "I can say that I have been very consistent with my design. I always say that the language of my furniture is Filipino," he shares.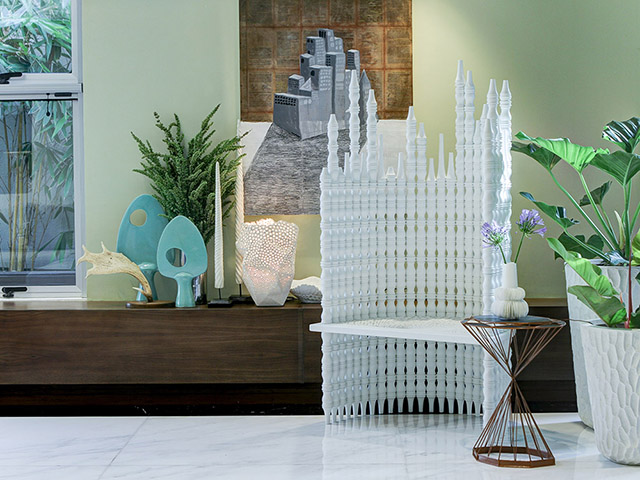 ADVERTISEMENT - CONTINUE READING BELOW
An eye for design and beautiful things
Growing up in San Pablo City, Laguna, Kish has always been curious about the things around him – from how things were made to the prints he sees on his mother's clothes. His keen eye for detail led him to a career in visual merchandising which then gave birth to his own store in 2000.
A treasure trove of curated home finds from around the world, the then known KISH store featured a mix of striking and elegant pieces that can complete any home. "A few years after we opened the store, people would ask me if I can do interior design and there were a few that were persistent," the storyteller recalls. Guided by his eye for design and beauty, Kish started working on interior styling projects then went on to expand the retail business.
While running the store and working on projects, Kish knew he didn't want to be dependent on importing furniture given the costs. Just like stories we've come to love, his light-bulb moment came in the form of a simple question. "We usually accept interns from design schools and there was one intern who asked me which furniture I designed in the store. Back then, we had the big store in Reposo, Makati City and there was no single furniture I designed because the furniture pieces were either consigned or we bring them in from abroad," he shares.
Not one to back out from a challenge and a learning experience, he decided to design furniture. "I am a very goal-oriented person and I think two years or less than two years after that, we joined Manila FAME in 2012," he says. It was at the same event where the Baluster collection made its debut, marking the designer's foray into furniture design and the evolution of the ITO KISH brand. As Kish explains, "we've been in retail for almost 12 years around that time so we evolved by coming up with something new. Our first objective back then was to join the only platform we had and that was Manila FAME. That's how it started."
While joining FAME was already a feat on its own, the endeavor was made more memorable by the awards they received. Aside from clinching the Katha Award for Best Booth, the Gregoria Lounge, named after the designer's mother, also won the Best Furniture Design award. "We had no expectations then and when the nominations were announced, it was already a bonus to be nominated with the people I admire in the design industry," he adds.
ADVERTISEMENT - CONTINUE READING BELOW
After the brand's participation in Manila FAME, they joined other shows and competitions abroad, bagging recognitions from the A' Design Award & Competition and the Gwangju Design Biennale Icons of Asia, to name a few. Kish also received numerous designer awards. "It has always been a goal to be able to bring Filipino furniture to the world stage. That's why after joining Manila FAME, we also joined international shows in Milan, Paris, New York, and Singapore. I felt that it was a responsibility for the rest of the world to appreciate Filipino designs," he shares.
"I was basically changing how to modernize Filipino furniture that came from ages ago. Sometimes, when you're not reminded and you don't see it, in a way, you forget about it. The language of my furniture is Filipino."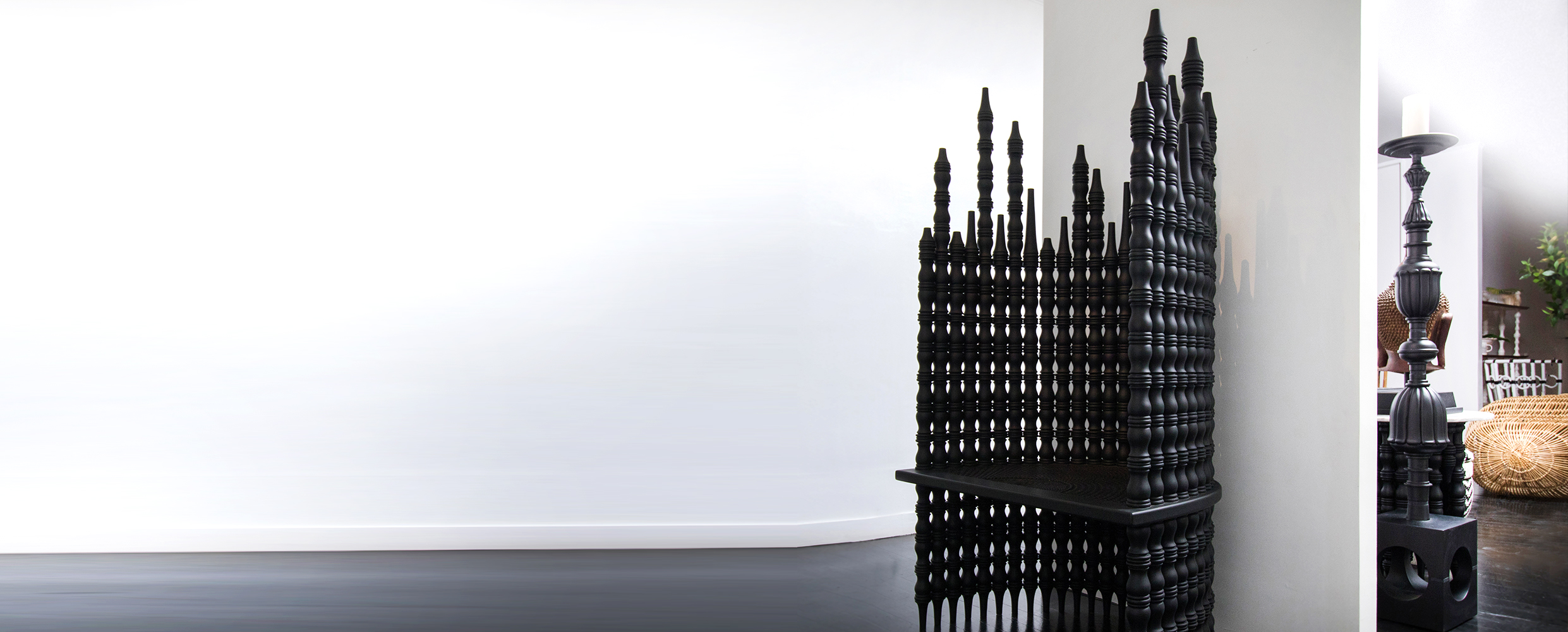 Promoting Filipino stories and craftsmanship
When you log on to the ITO KISH website, a sentence in bold and italic typeface welcomes you – "I believe that designing is an act of storytelling." As the chief visual storyteller of the brand, Kish narrates through the colors and pieces he uses when styling spaces as well as when designing furniture.
ADVERTISEMENT - CONTINUE READING BELOW
"If you look at all the names of the furniture, all the names are very Filipino. Like the story of the Julia, it reminds me of my paternal grandmother. I remember every time I would visit her in her small house in stilts, she would always be in this chair and how she would place her elbows on the edge," he recalls. A quick browse of the designer's catalog will indeed bring back memories of Filipino homes and beloved relatives.
While the Gregoria piece was named after Kish's mother, the Basilisa draws inspiration from his maternal grandmother. "There's a story behind every furniture design and it was easier for me because it was very personal. When you design furniture, you really don't think of who's going to buy because you're not doing it for someone. You design because something came up and inspired you," he explains.
ADVERTISEMENT - CONTINUE READING BELOW
As to what he wants people to see when viewing his work, the designer wants to tell the story of the Philippines, the beauty of our indigenous materials, and the craftsmanship of Filipinos. "My point of view is to always design as a Filipino and my designs are based on Filipino tradition and culture," says Kish. Given this, the designer also aims to make the younger generation appreciate what we have and our history. To do this, he adapts from the past and uses it through furniture design.
Take for example the Sagrada, a striking décor piece that takes inspiration from the urna, a dedicated shrine found inside homes of Filipino Catholics. "It's a small altar but instead of wood carvings, it's made of mirrors," he muses. He also points out the Basilisa and how it is "all about the artistry of weavers and how they can easily create different weaves."
ADVERTISEMENT - CONTINUE READING BELOW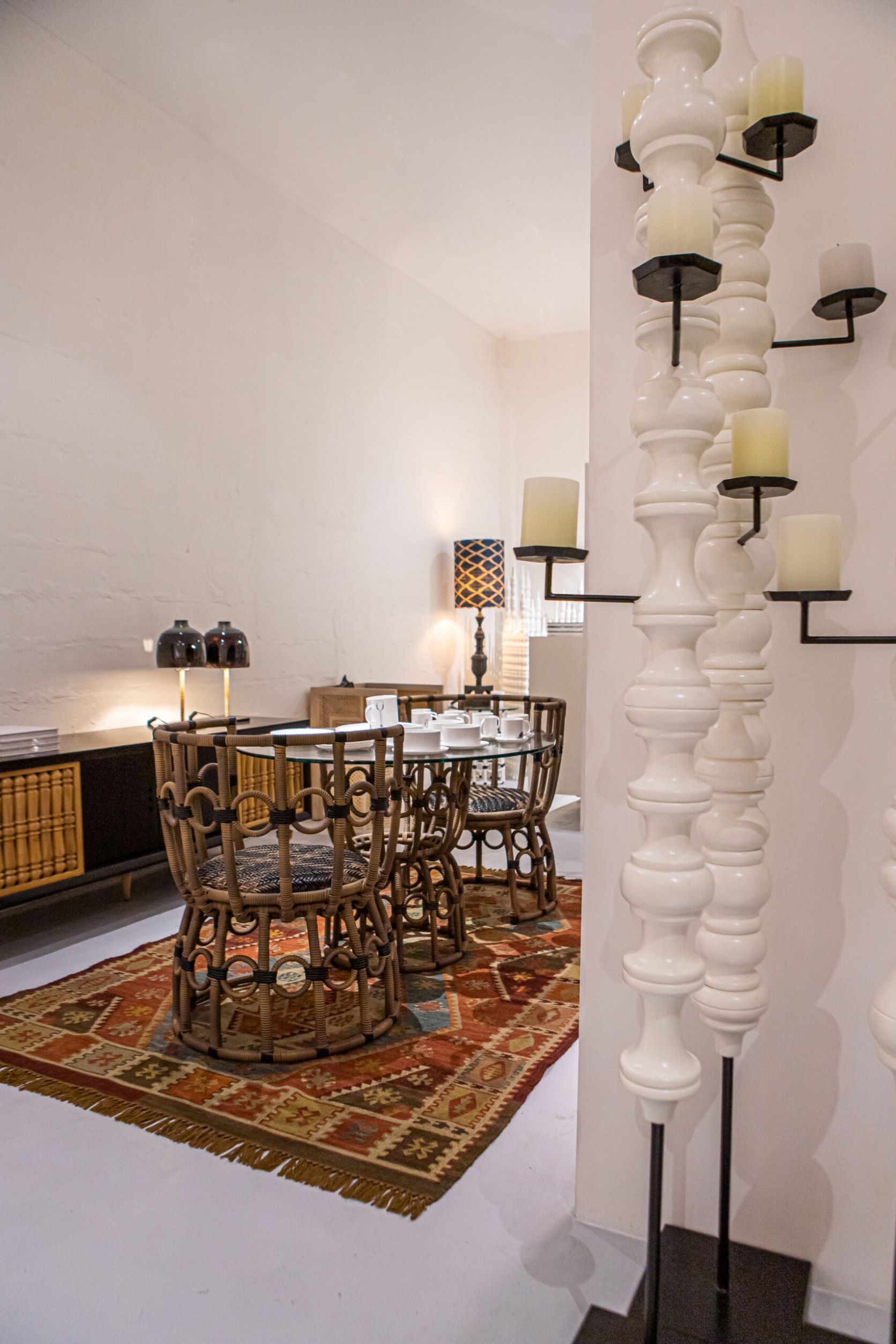 Through his line of furniture, Kish succeeds in taking inspiration from the Philippines' history and Filipino artistry, bringing it to the present so that more can see its value. "I was basically changing how to modernize Filipino furniture that came from ages ago. Sometimes, when you're not reminded and you don't see it, in a way, you forget about it. The language of my furniture is Filipino," he exclaims.
ADVERTISEMENT - CONTINUE READING BELOW
Keeping the stories alive
Passion and doing the things you love can help you keep going, but there comes a time when you would need to take a break, too. For Ito Kish, this happened in 2017, when he announced the closing of his showroom. "The pressure was very high because during that time, I was doing retail, interior design, and designing furniture. We were doing big events as well and managing people. I was running at 120 miles per hour then and when you're getting old, you want to enjoy life more and think you'll figure out what you want to do," says the designer.
In a statement posted by Kish almost five years ago, he mentioned wanting to live in the present to read more, travel more, and spend time with family. While the showroom closed, the ITO KISH pieces remained available online. Around the same time when he closed the store, Kish also found himself moving into a smaller apartment, a welcome change that helped him focus on the essentials, edit, and simplify.
ADVERTISEMENT - CONTINUE READING BELOW
However, some loves never die and after making the most of a two-year break, the designer decided to come back and open a smaller, better store in 2020. "I realized my love for design and putting things together really make me happy. I felt that if I don't reopen the store, even in a small scale, I'm going to get older really fast," he muses. While we're all familiar with how 2020 turned out, Kish remains hopeful about 2022 and the future of design.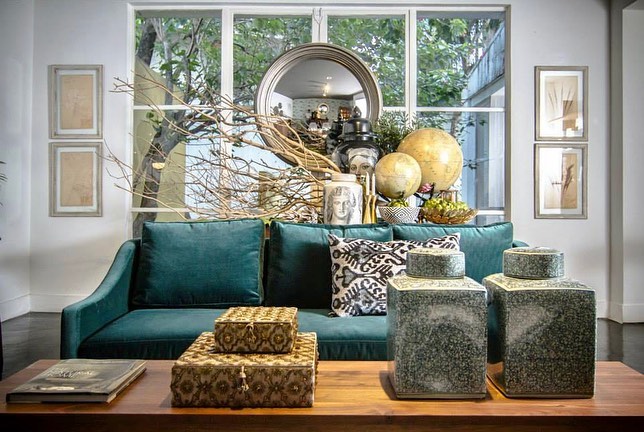 ADVERTISEMENT - CONTINUE READING BELOW
"I am hoping that Manila FAME will open again as it gives designers, manufacturers, and exporters a platform to create. Digital is okay but it's still different when you see the furniture out there, see the proportions and colors. I'd also like to see the exchange of ideas from person to person as well as for design students to see my work and get inspired," he shares.
While we can't tell what's going to happen in the months to come, Kish is certain that once things improve, other designers will be excited to go back to what they're doing and do it better.
For him? The storytelling continues. He's not only looking forward to accepting projects and getting back to interior design, he has also started working on new furniture designs. We can only anticipate what this next chapter brings and wait for the story to unfold.
ADVERTISEMENT - CONTINUE READING BELOW
Visits to the ITO KISH Retail Space is by appointment only from Thursday to Sunday, 11am to 6pm. Follow the store on Instagram: @itokish for inquiries and scheduling. You can also shop online at https://kish.itokish.com/products/.