Home Tours
Joross Gamboa's Beach House In Quezon Is Now Available For Rent
It will roughly take a four-hour ride from Metro Manila to get to the place! There are many benefits in buying real estate for the purpose of renting it out, one mainly being the passive income which means you get consistent earnings from a source other than your employer. If you're looking for inspiration to start on your own journey of being a renter, look no further than the celebrities you see on the screen.
There are quite a few celebrities who rent spaces, actually. There are the likes of Chito and Neri Miranda's resthouse in Tagaytay, Marjorie Barreto's villa in Calumpit, Bulacan, Zsa Zsa Padilla's Airbnb in Lucban, Quezon, Yassi Pressman's lakhouse in Canada, and adding to the list, Joross Gamboa recently opened his family beachfront house for rent.
The Filipino actor, together with his wife Katz Saga, opened the beach house in Sariaya, Quezon—which is roughly four aways from Metro Manila. On his Instagram post, he mentions that the beachfront house is perfect for all kinds of gatherings, even family outings as the place is safe for kids too.
A tour of the Gamboa Family Beachfrount Home
Joross posted a video house tour two years ago, but it wasn't for rent then. In the video, he explores the grey, fully-furnished one-story bungalow. It has three bedrooms, all of which has its own air-conditioning unit, toilet, and bathroom with access to hot and cold water—there's even a bathtub if you choose the master's bedroom.
ADVERTISEMENT - CONTINUE READING BELOW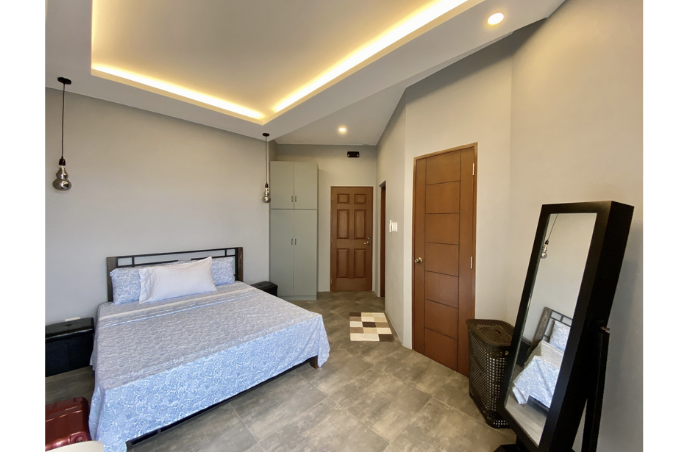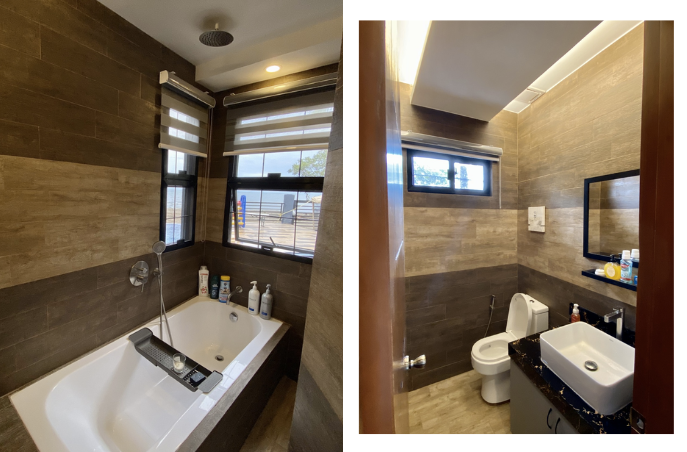 All three bedrooms has a view of the ocean, one just slightly different from one another. All rooms also have their own entrances for easy and less messy access if you're coming from the beach and there's sand stuck to your feet. By the entrance, there's a small area where you can lounge or dry your clothes.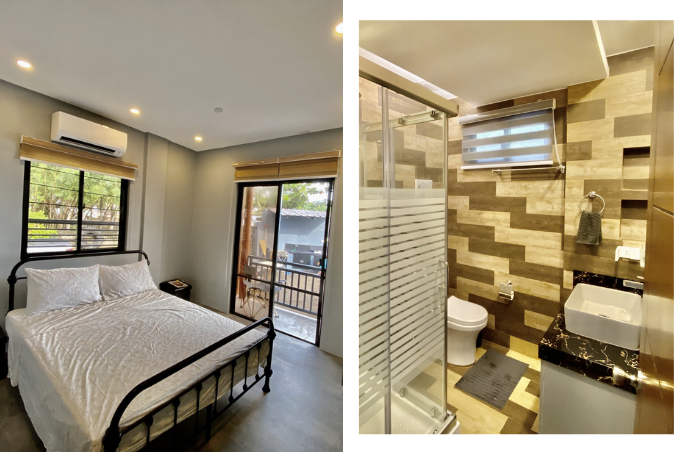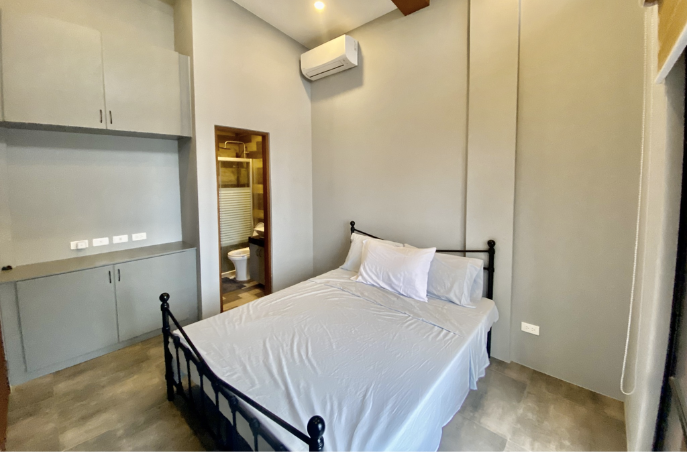 ADVERTISEMENT - CONTINUE READING BELOW
For the communal spaces, the beachfront house sure does have a pretty living room, dining room, and the kitchen area. The living room has an L-shaped sofa facing a mounted television on the wall. Don't worry, you have access to Netflix if you want to marathon your favorite K-drama or you can opt to sing your heart out since they also have karaoke too.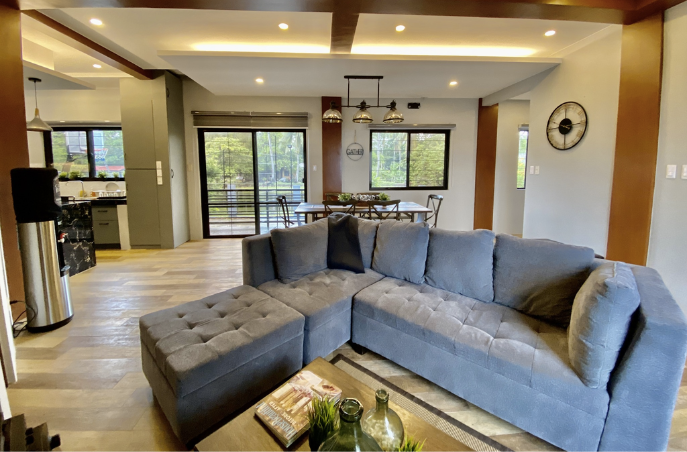 ADVERTISEMENT - CONTINUE READING BELOW
The kitchen has a gorgeous marble island in black and white where you can do your cooking preparations, floor-to-ceiling cabinets with a cool-toned grey finish, glossy white walls, potted and hanging plants, and warm lighting fixtures. It comes fully-equipped with a refrigerator, microwave, countertop oven, electric kettle, four burner gas stove, a coffee machine, cookware, and dinnerware. While the dining area has a six-seater wooden table and wooden chairs.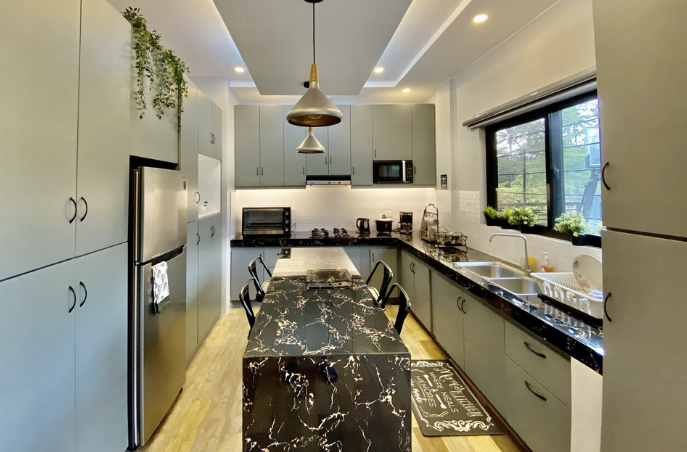 ADVERTISEMENT - CONTINUE READING BELOW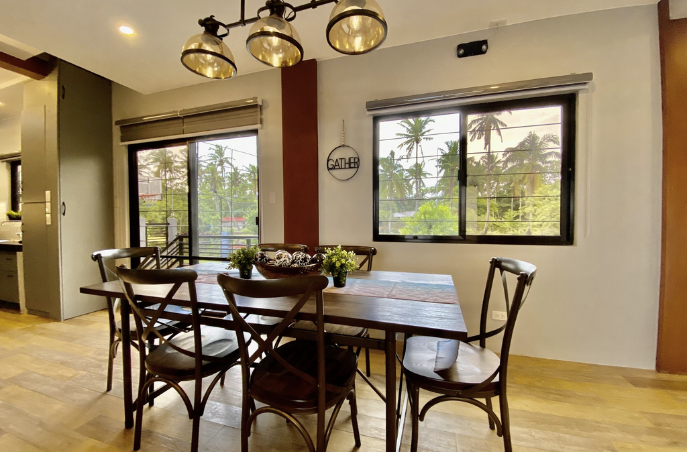 In the frontyard, upon entrance from the beach, there's a wash area to wash the sand and salt water, grilling area if you want to cook the likes of barbecue or steak, a table setup if you want to eat outside, outdoor lounger with a beach umbrella to offer shade, and the main attraction: an infinity that comes with a kiddie slide. According to Joross' post, the pool is around four- to five-feet deep.
ADVERTISEMENT - CONTINUE READING BELOW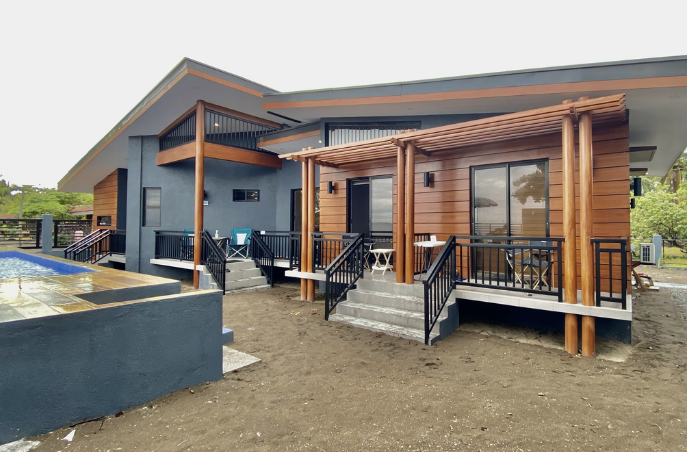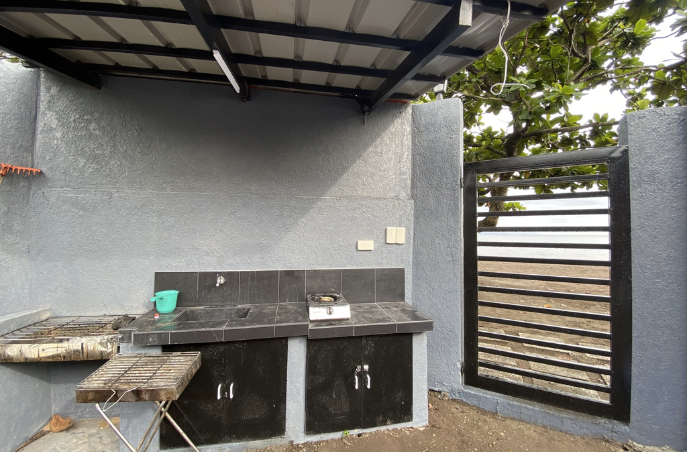 ADVERTISEMENT - CONTINUE READING BELOW
At the back, there's a bonfire area to keep yourselves warm at night while drinking, and right beside it is a cemented basketball court if you need to exercise. According to Joross' post, they are working on putting up a playground or a campsite and a wooden boardwalk on the lake.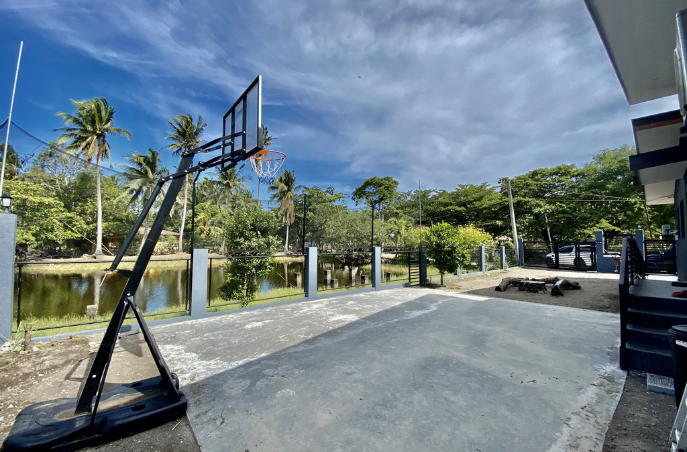 ADVERTISEMENT - CONTINUE READING BELOW
On the left side of the house, there are smaller rooms. If you're bringing help with you, there's a maid's room and driver's room where they can stay. Right beside those rooms are the laundry room and a toilet just in case all toilets are occupied inside or if it's the more accessible one.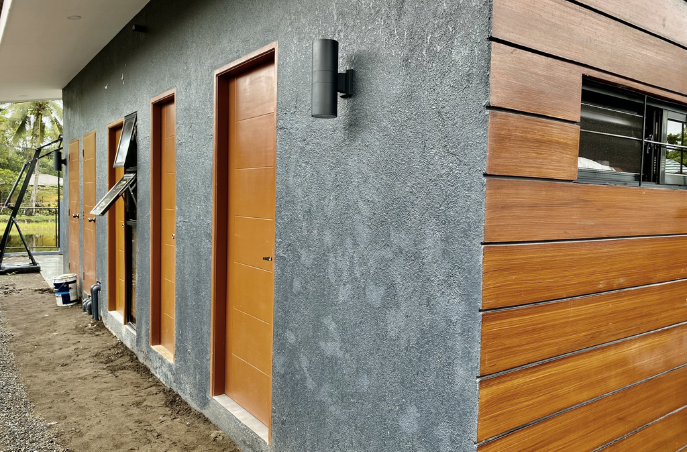 ADVERTISEMENT - CONTINUE READING BELOW
How much does it cost to rent the Gamboa Family Beachfront Home?
The nightly rate at the Gamboa Family Beachfront Home is P20,000, and this includes the free use of their kayak. It's not a steep price to pay for a house that can accomodate 10-20 people. 
Ready to book? You can reserve by messaging Gamboa Family Beachfront Home on Facebook.
More on Realliving.com.ph
Load More Stories