Houses
This Renovated Home in Quezon City Is a Cozy Haven with Unique Curated Pieces
Max Arcebal and her family combined farmhouse country, Scandinavian, and French country aesthetics to create a lived-in space. Photography: Courtesy of Bacs and Max Arcebal Architect: Beyond Borders Architecture
Plagued with the challenges of a narrow kitchen, Max Arcebal and her family kickstarted a renovation plan to make it more spacious and better equipped for hosting. "When we saw what our architect from Beyond Borders Architecture had planned [for the kitchen], it just kind of sped off from there. We got excited, added stuff along the way, until we ended up having the entire first floor renovated," she tells Real Living in an email interview.
The renovation of the 84 sqm area took a total of four months, one more than the initial plan because of delays caused by ECQ. Renovating mid-lockdown also made sourcing furniture a challenge for them at first. Max shares, "We scoured Instagram looking for homegrown businesses, and I'm so glad we took this route instead of buying mass-produced decor and furniture. We've met some of the nicest people selling really unique one-piece finds!"
According to Max, they wanted the new look of the house to be a reflection of the entire family.  "Our mom has always been into farmhouse country, my brother into Scandi, and I've recently taken a liking to French country," she says. "We tried to find a balance in our preferences making sure we got pieces that match at least one of the three themes we were going for."
ADVERTISEMENT - CONTINUE READING BELOW
CONTINUE READING BELOW
Recommended Videos
Overall, however, the three of them had similar objectives with the renovation: "Our goal was to make it look curated but cozy, aesthetic but lived in, nice but not too nice for us to think twice about putting our feet up on the couch."
See a tour of the newly-renovated house below:
Living Room
Compared to the kitchen, the living and dining rooms received the least reconstruction, but the family spruced them up with a mix of new and vintage pieces. Different kinds of plants and dried flowers occupy many corners of the space as well, livening up the neutral hues of the room.
"We had the sofa customized by OlioHaus Custom Furniture since it was quite hard to find a couch the right size for our living room. My mom found the floral accent chair in distressed wood, a little gem of a find because they only had one of each design, from Lucina Home. The table runner on our coffee table is my grandmother's 1956 Valentines portrait printed on Abel Iloco," Max notes.
ADVERTISEMENT - CONTINUE READING BELOW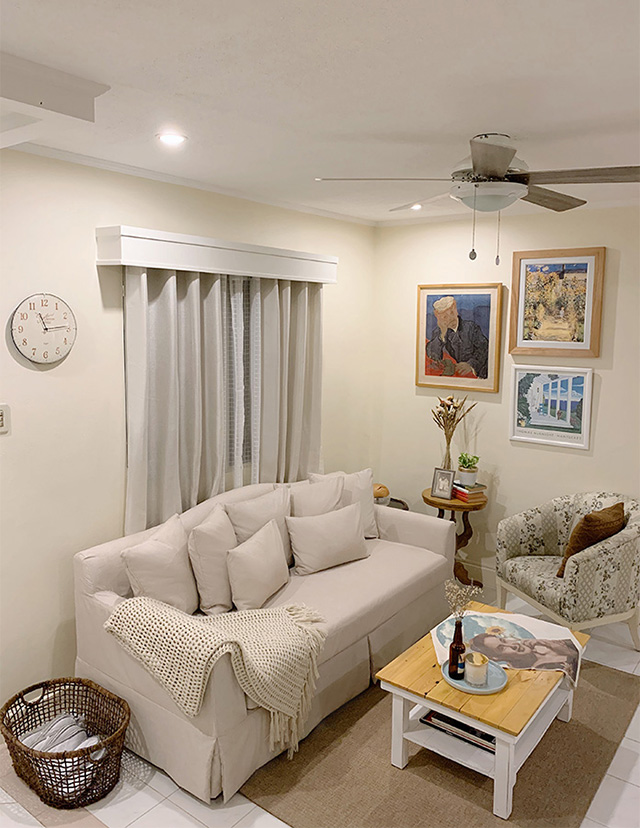 "What helped us save a lot on cost was reusing some of our old furniture. Some of the wooden tables (like the end table between the sofa and the accent chair) are heirloom pieces from my grandmother's house. We had them refurbished and painted with a fresh coat of varnish. They look almost as good as new!
ADVERTISEMENT - CONTINUE READING BELOW
"The framed pictures, Van Gogh's Portrait of Dr. Gatchet and Thomas McKnight's Nantucket, in the living room are original prints from @mamaesonvintage, and the one on the uppermost right is a print of Claude Monet's The Artist's Garden at Vétheuil from @merakilimited2019."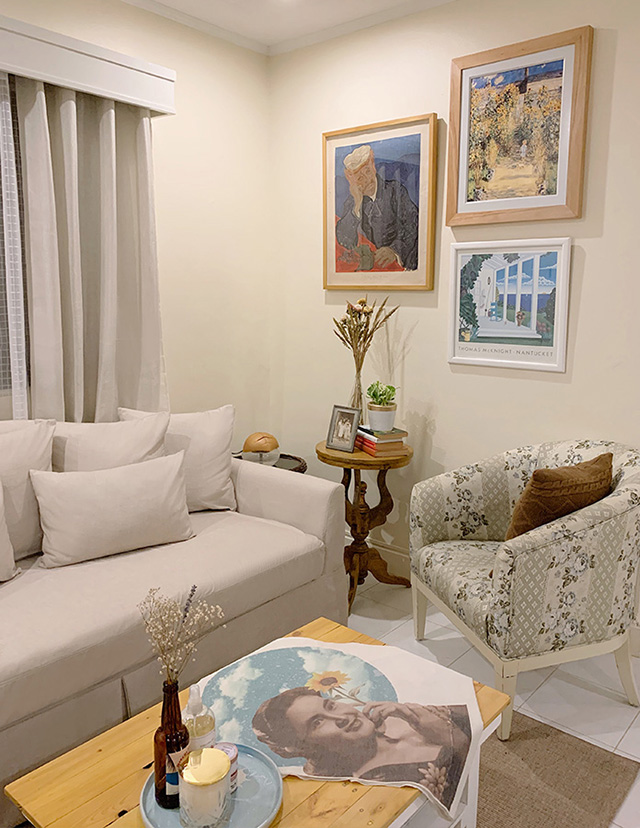 ADVERTISEMENT - CONTINUE READING BELOW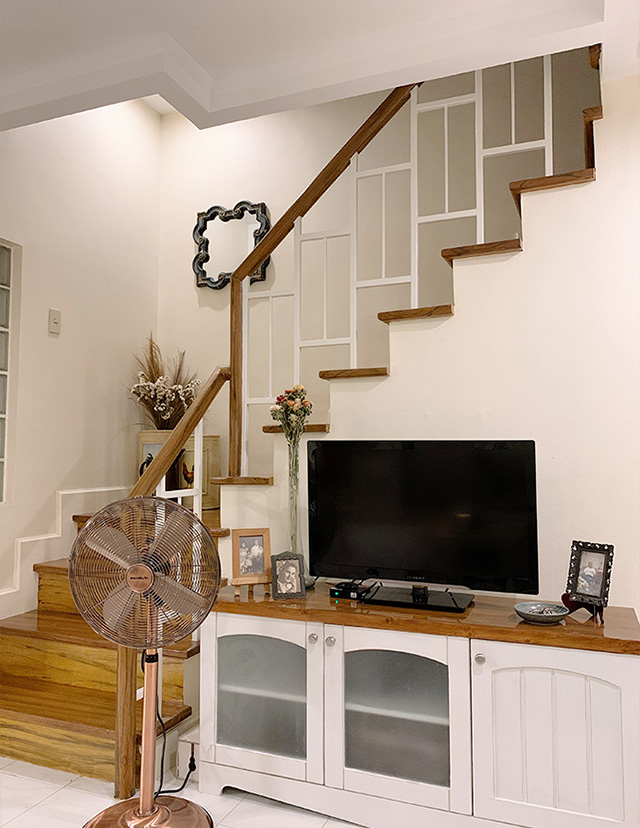 Dining Area
The biggest change in the dining area is the floor to ceiling mirror at the end of the table, an effective trick that made the first floor appear more spacious.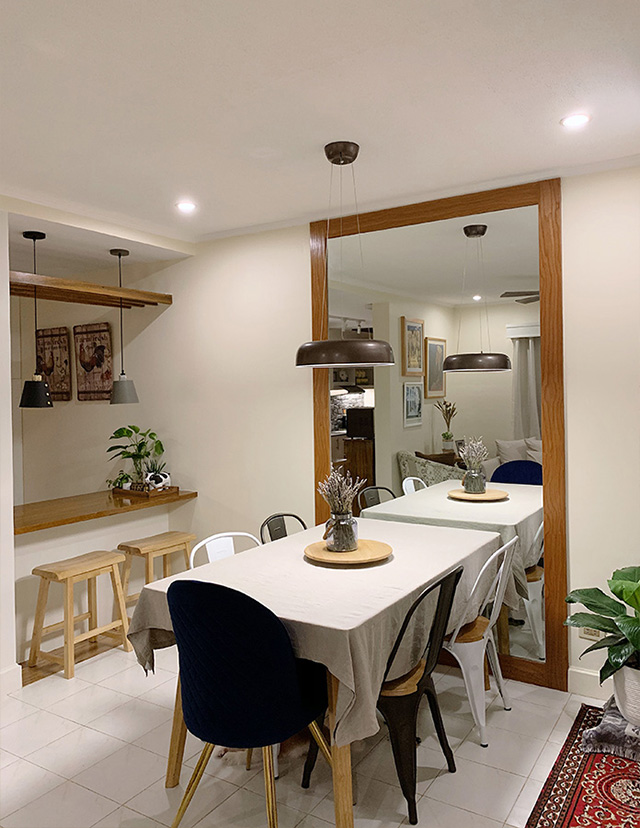 ADVERTISEMENT - CONTINUE READING BELOW
Breakfast Nook
This breakfast nook used to be a storage room, and is now Max's favorite spot in the first floor. "It's the best place in the house to have my morning coffee," she says.
Its natural tones and wooden furniture contrasts with the black and white of the dining room, effectively setting the two apart. Subtle pops of color come from the prints on the fridge, which are vintage Russian ads that Max's brother scored from a novelty store in Moscow.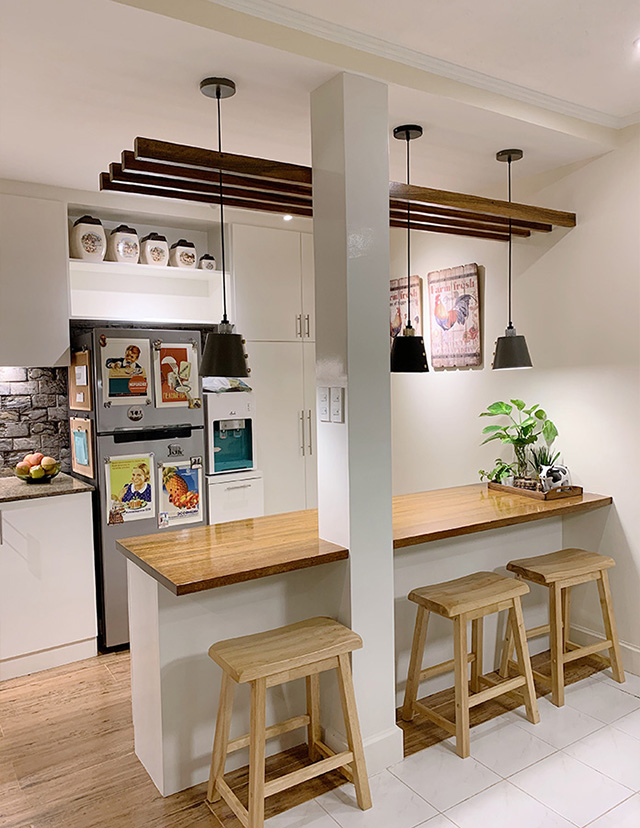 ADVERTISEMENT - CONTINUE READING BELOW
Kitchen
As mentioned above, the initial and main goal of the entire renovation was to make their kitchen more spacious. "[It] used to be narrow, hardly enough space for two people to cook at the same time, made even smaller since there were solid walls that separated the kitchen from the storage room and the outdoor service area which led to the house helper's room," says Max. "I recall complaining how difficult it was to entertain guests at home. Cooking for a group of four to five people in a kitchen with limited counter space had its challenges."
To make better use of the space, they tore down the walls and repurposed the unused helper's room into a new service area. The result gave them a wider workspace that also had enough room for storage and their appliances.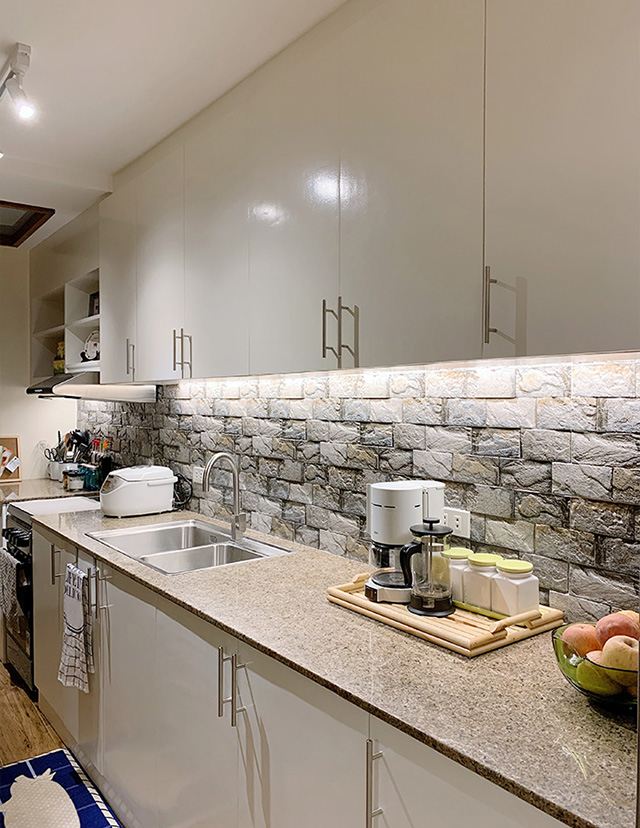 ADVERTISEMENT - CONTINUE READING BELOW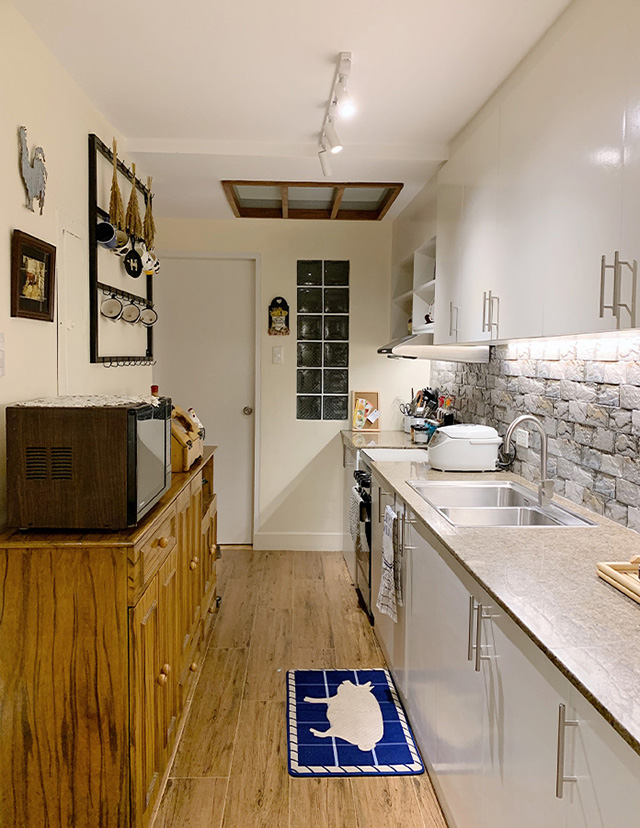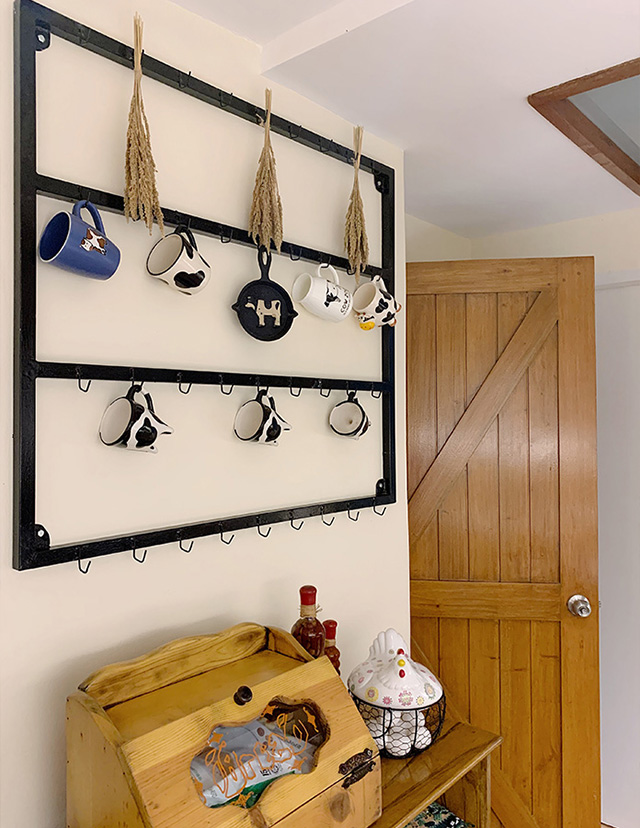 ADVERTISEMENT - CONTINUE READING BELOW
More on Realliving.com.ph
Load More Stories