Home Tours
Want to Travel in Comfort? These Camper Vans Have Everything You Need
Check out the cool features of these customized trailers that let you relax and hit the road in style. If you've ever watched one of those artista van tours, chances are, it was customized by Atoy Llave, the man behind car customizer businesses Camper Leisure Trailers Philippines and Atoy Customs.
When the pandemic hit, Atoy experienced a dip in sales, prompting him to explore a new product offering. Upon watching the videos of the YouTube channel Living Big In A Tiny House, that's when he thought of bringing in imported trailers and customizing these to meet local needs.
 "Kahit wala pang gumagawa sa Pilipinas, we don't mind naman na subukan natin," Atoy remembers thinking.

THE COACHMAN PASTICHE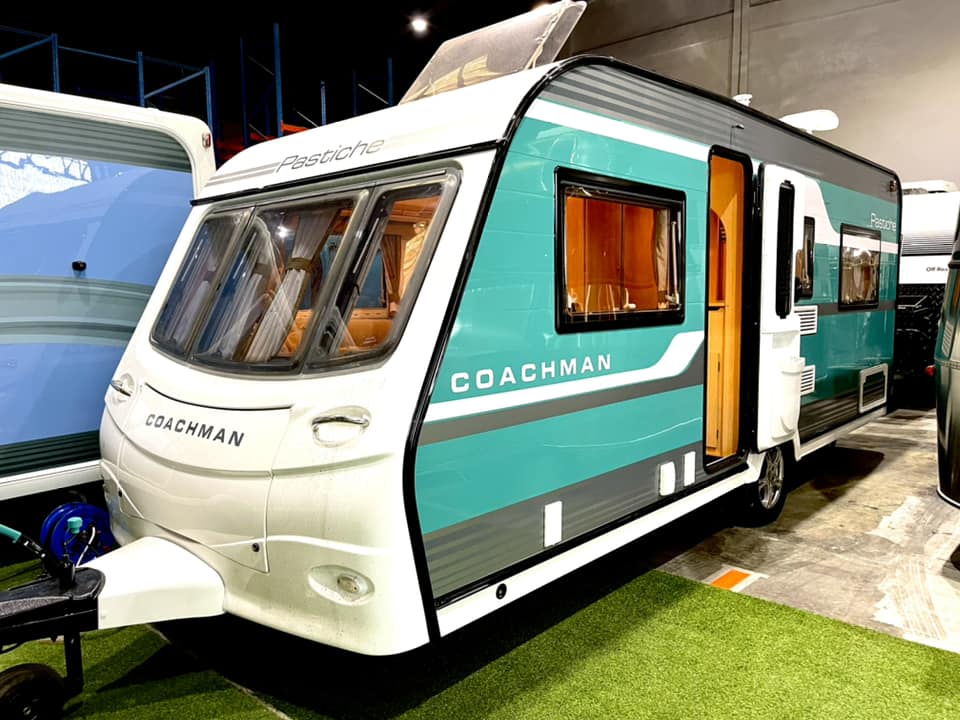 ADVERTISEMENT - CONTINUE READING BELOW
Atoy has five camper vans in his garage, and the Coachman Pastiche packs old-school vibes with its turquoise exterior. Stepping inside, you can stash your stuff in a cabinet that also contains an extendable pull-out table for dining purposes.
When it's time to hit the sack, simply place the foam backrest portions from the sofa, place them in the center of the adjacent couches, and you've got a comfy bed that even a six-footer can stretch out on. There's also a master's bedroom at the end of the van which can fit two people. Need privacy? There's a handy curtain for that. And there's a 30,000 BTU air-conditioner installed to make everyone extra cozy.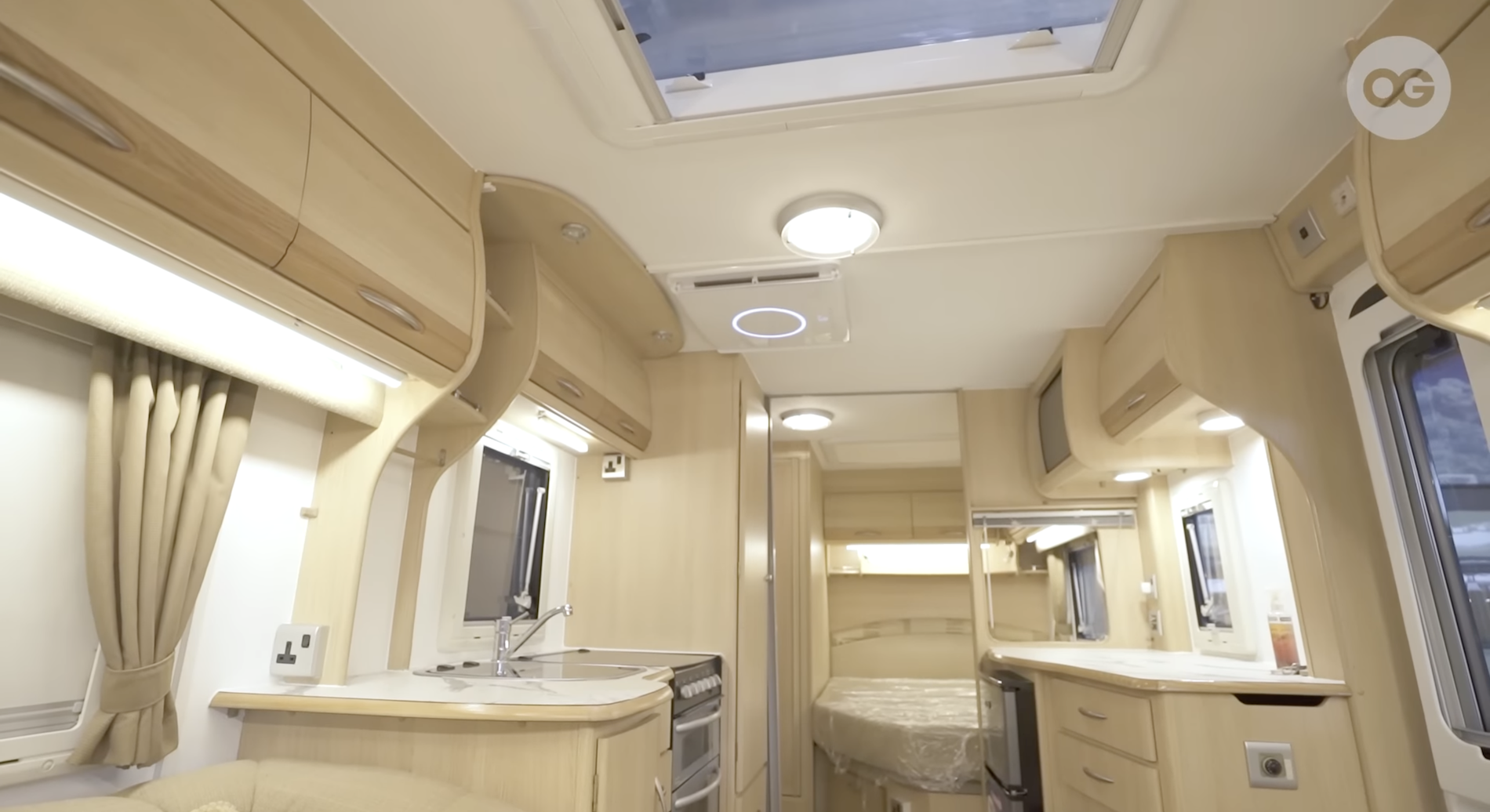 When nature calls, the restroom has enough head room even for six-footers, with a shower area and a toilet that can be swiveled for extra comfort.
The van's original parts include a sink, tables, a heater, microwave, and storage for luggage, while Atoy and his team used a local refrigerator to meet local power requirements. 

THE RVLIFE VINTAGE CARAVAN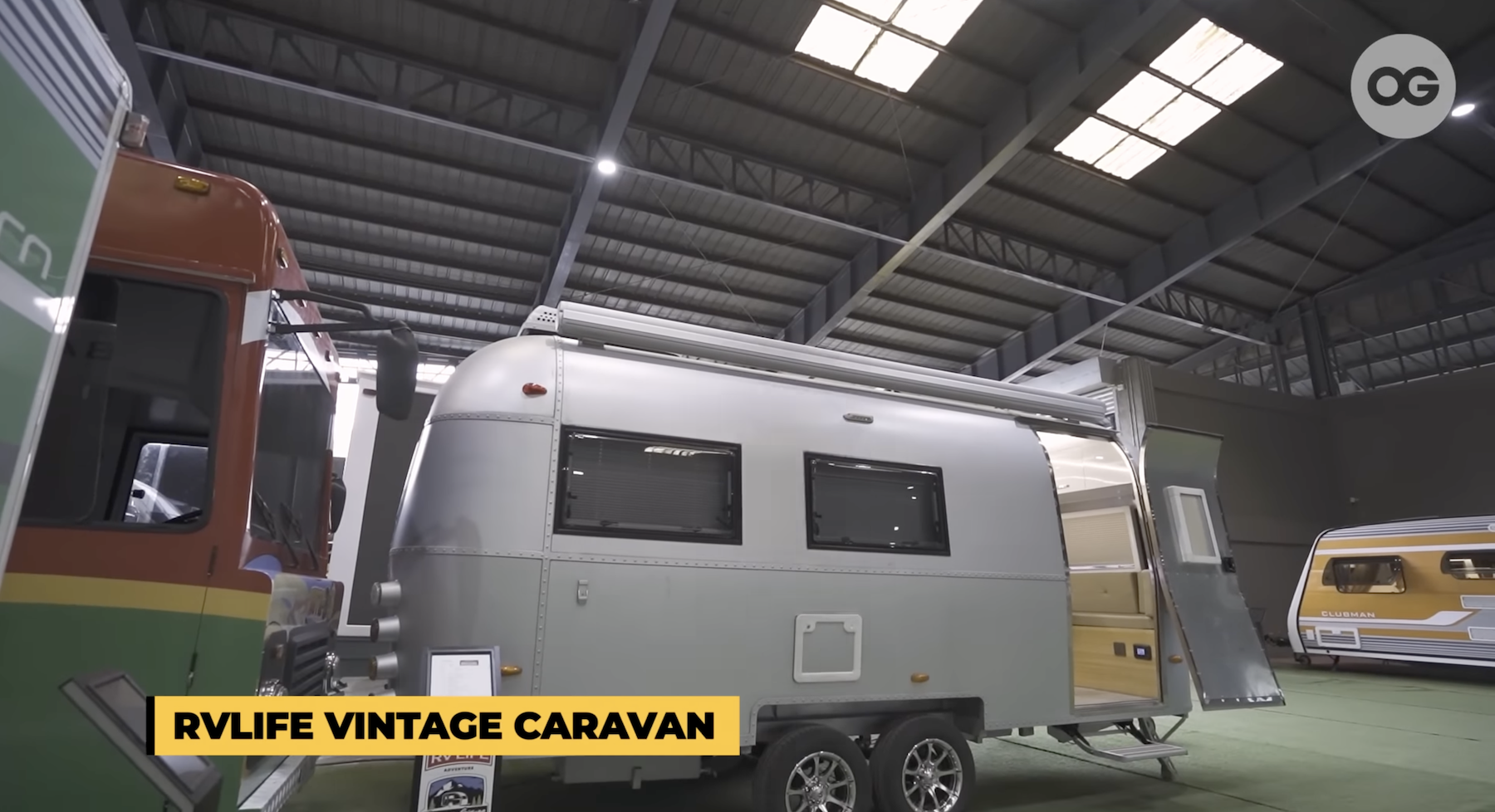 ADVERTISEMENT - CONTINUE READING BELOW
For a more old-school feel, the RVLife Vintage Caravan is available in two colors: matte aluminum and gloss.
Inside is a dinette that seats a family of three to four members, with a table that you can pull up. After eating, simply rotate the table's screw so it descends and the space will be converted as part of a bed. Just like the Coachman, place the sofa's foam backrests on the floor. A bedroom with a full-size bed fits three.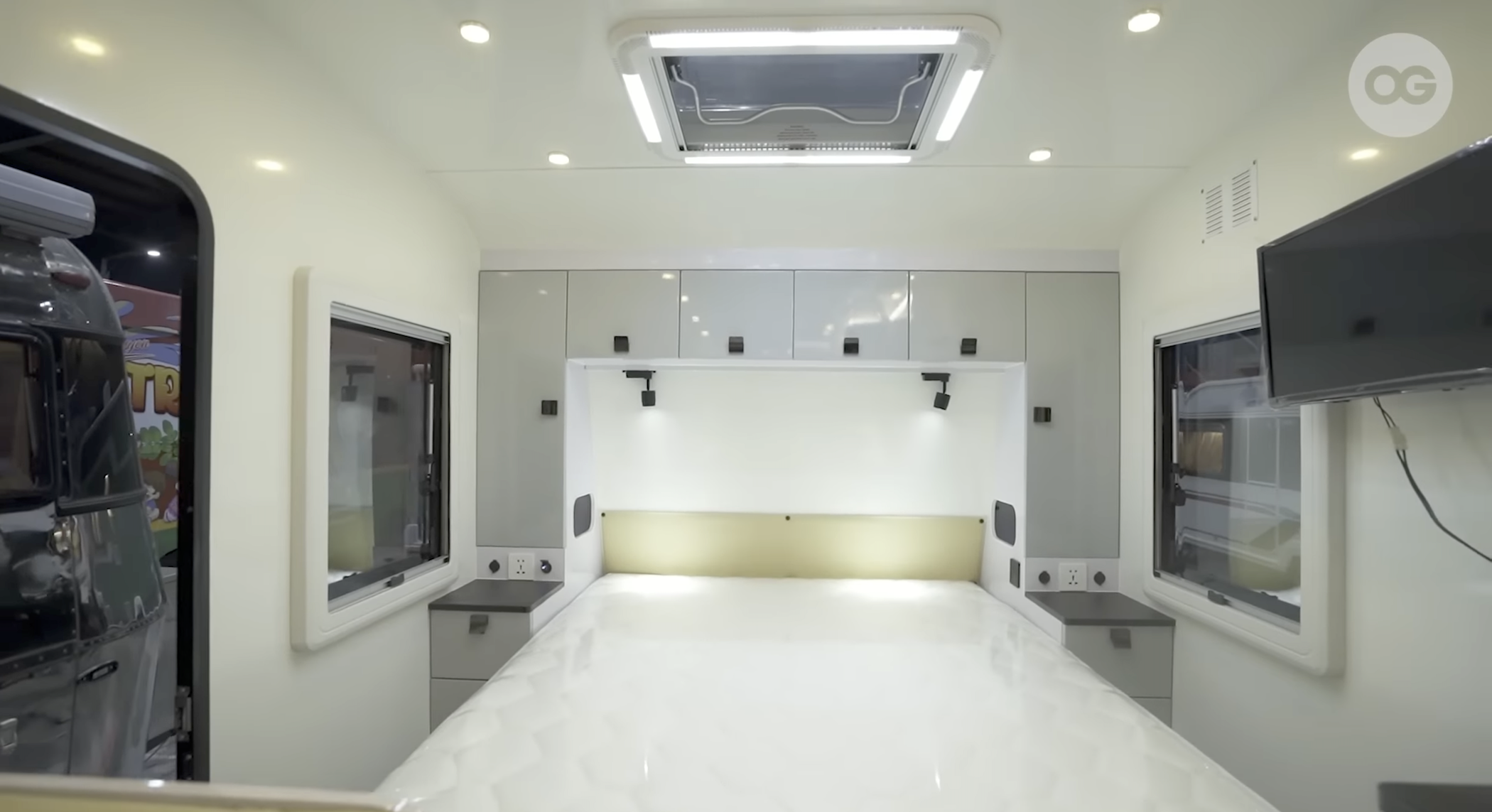 ADVERTISEMENT - CONTINUE READING BELOW
For the vehicle, Atoy retained its original sink, faucet, and stove, which can be stowed away and turned into a table. The van also comes with its own fridge with freezer, radio, TV, lights, and 30,000 BTU air conditioner.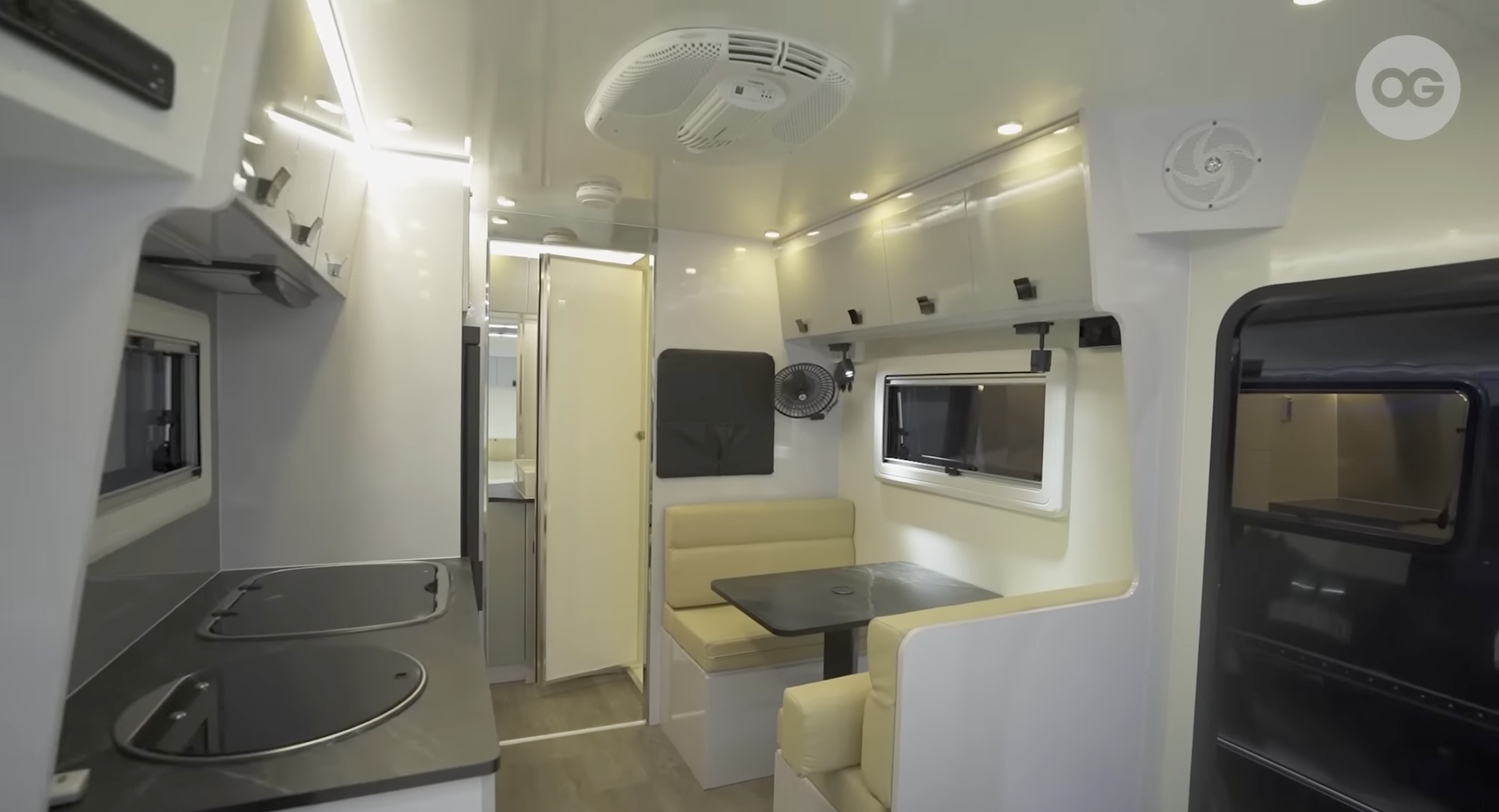 Need to wash clothes? There's a small washing machine in the comfort room, which also comes with a toilet and shower area, complete with exhaust fan.
ADVERTISEMENT - CONTINUE READING BELOW

THE SWIFT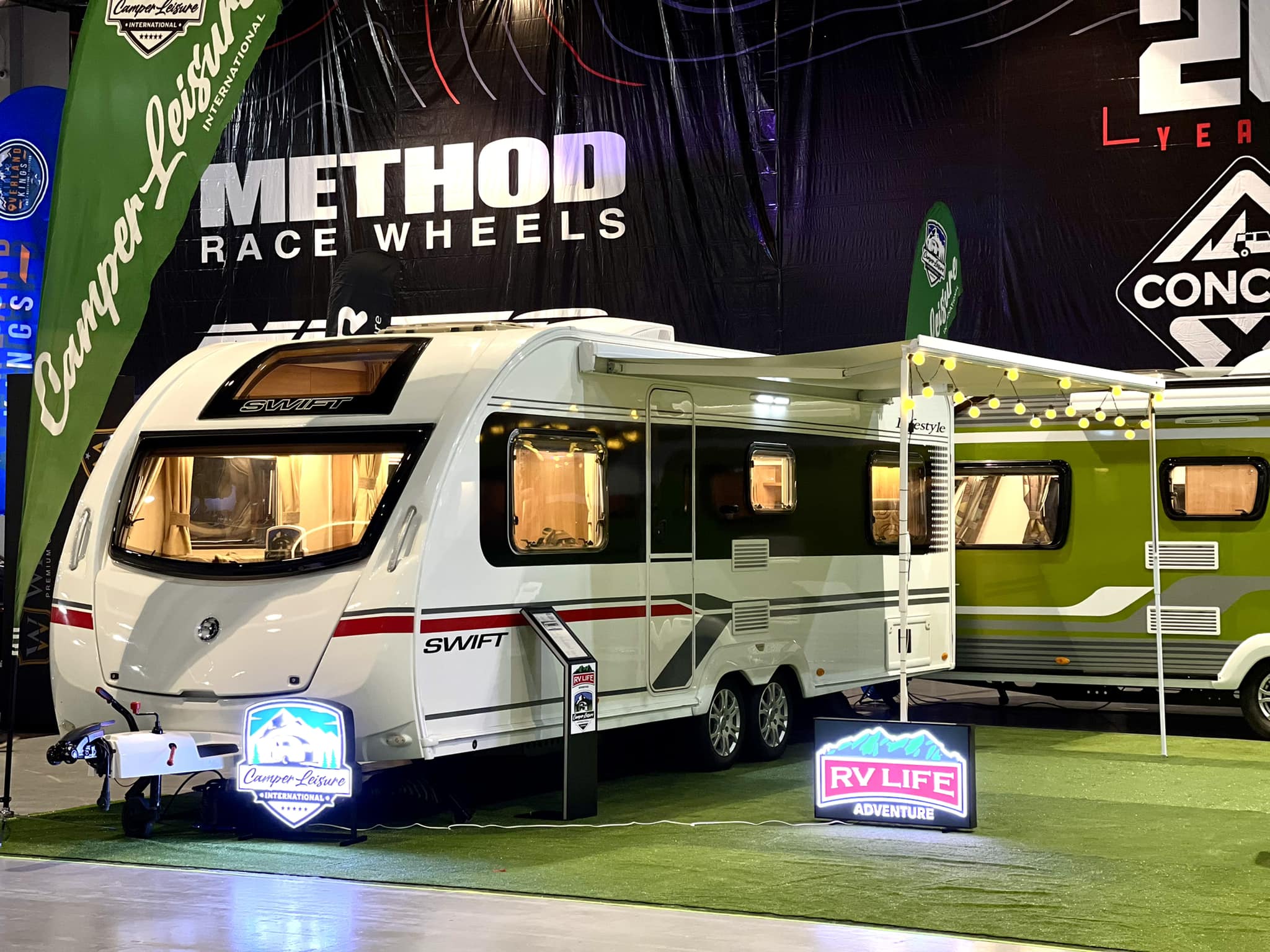 Possibly the roomiest and longest among Atoy's camper vans is the Swift, about eight meters long with a width of seven feet. Similar to the Vintage Caravan, it has a sofa convertible into a bed, and a dinette that turns into a single bed. At the back of the vehicle are several cabinets for plenty of storage, a roomy bedroom with a privacy curtain, along with the same toilet and bath with a swivel-type toilet. Atoy and his team retained the original cabinets, the sofa, bed, dinette, fridge, microwave, sink, faucet, and stove. 
ADVERTISEMENT - CONTINUE READING BELOW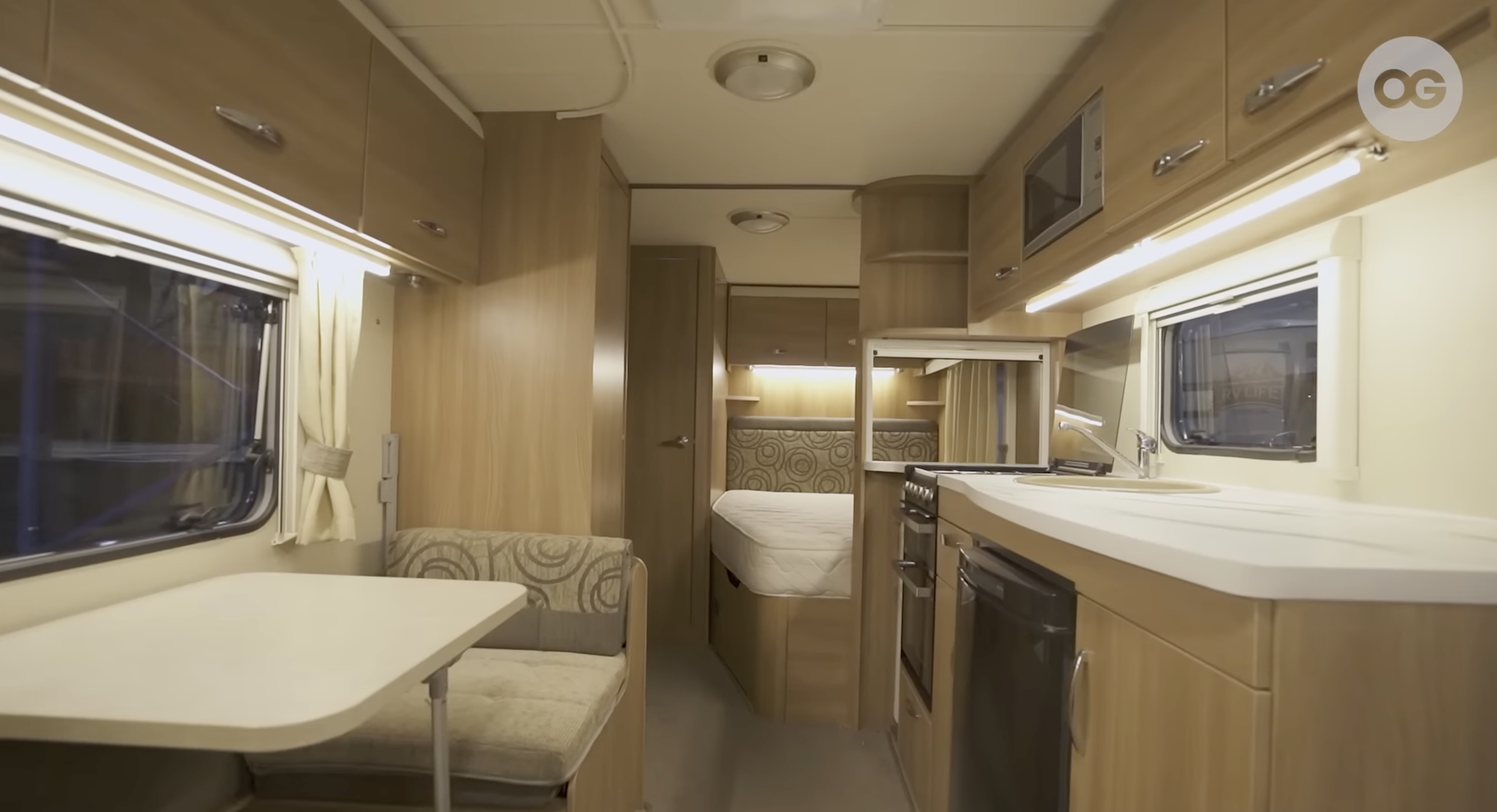 While the custom camper vans may come at a hefty price, Atoy believes that it provides a different travel experience for Filipinos especially after the height of the pandemic.
"Yung experience mo rin na paglabas mo, couple kayo, home away from home because pagkagising mo kasama mo yung mahal mo sa buhay, at the same time ang ganda ng view," Atoy notes. "Yung moment na 'yon, hindi mababayaran 'yon or hindi mo makakalimutan 'yon."


ADVERTISEMENT - CONTINUE READING BELOW
Watch the full video feature here:
OG (Only Good) Channel is Summit Media's first-ever video brand with its own channel on Youtube. OG features content that gives ONLY GOOD vibes with entertaining and informational video series about Amazing Staycation Destinations, Unique Homes, OPM Music, Buhay Abroad, Popular Memes and Trends, and Real Stories about Real People. If you need a dose of good vibes today, visit and subscribe to OG Channel.
More on Realliving.com.ph
Load More Stories