Condos
Can You Combine Wood and Metal? Get Inspiration From This Chill 26sqm Airbnb
It features a tasteful mix of store-bought products and custom-made pieces. Photography: Courtesy of IDr. Myrene Fornoles Interior Designer: IDr. Myrene Fornoles
When looking for a temporary place to stay when on a trip, one key consideration is usually the way an accommodation looks. This is primarily so that you know you'll be able to really relax and enjoy the place while you're there, but also so that you have a pretty backdrop for all your #vacation photos. If you're looking for an Airbnb to rent, look no further than this tiny but beautiful condo that is complete with wood, metal, and fabric elements!
IDr. Myrene Fornoles, principal interior designer at MJF Interior Design Studio, led the design of this 26 sqm unit. In an email interview with RealLiving.com.ph, she revealed that part of her team's process is getting to know their clients – everything from their background, lifestyle, profession, and even sleeping patterns.
In the case of this specific property, the owner is part of the staff of an airline and wanted his property to have a chill and laid-back look. IDr. Myrene wrote, "He wanted a very simple yet industrial looking unit as he is inspired by some of the designs he scouted in our portfolio. He wanted to have a minimalist, clutter free looking unit as he wanted to provide a comfortable hang-out place for his future Airbnb guests."
Predictably, IDr. Myrene's team encountered several challenges while working on this unit, especially regarding the initial state of the property. She revealed, "The unit was previously leased for years hence the number of spots that [needed] extra attention. We [had] to strip down their old kitchen cabinets due to the poor material selection of their previous contractor. We also did touch ups with the chipped corners of their walls and [repainted] them with fresh paint."
Check out this small but cozy 26sqm Airbnb:
Living Area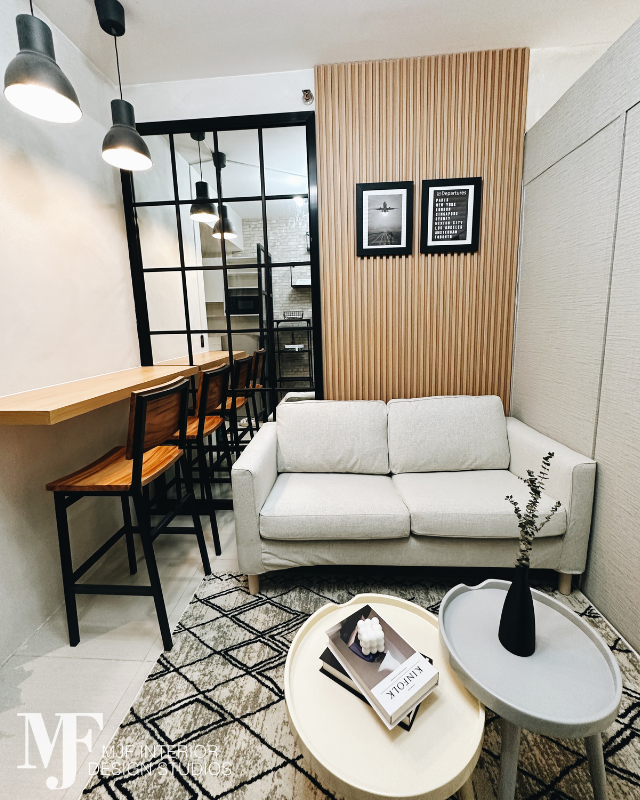 ADVERTISEMENT - CONTINUE READING BELOW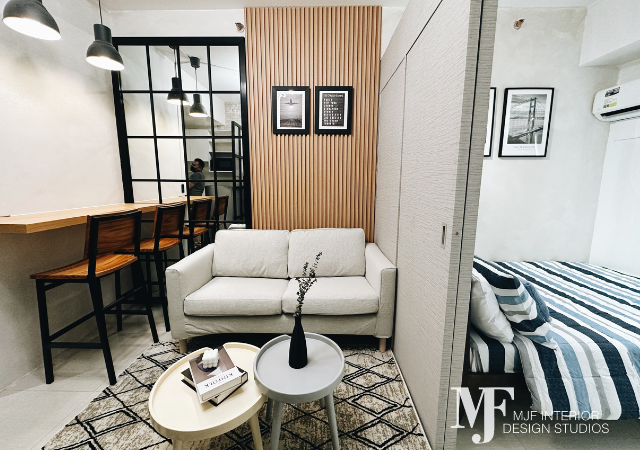 Believe it or not, the overall process of renovating this condo only took two days! "Our client didn't require any major works within his unit due to time constraints and avoiding the hassle of processing bonds and numerous extra permits," IDr. Myrene explained. "For his unit, our team was able to finish the construction within 2 days only."
Dining Area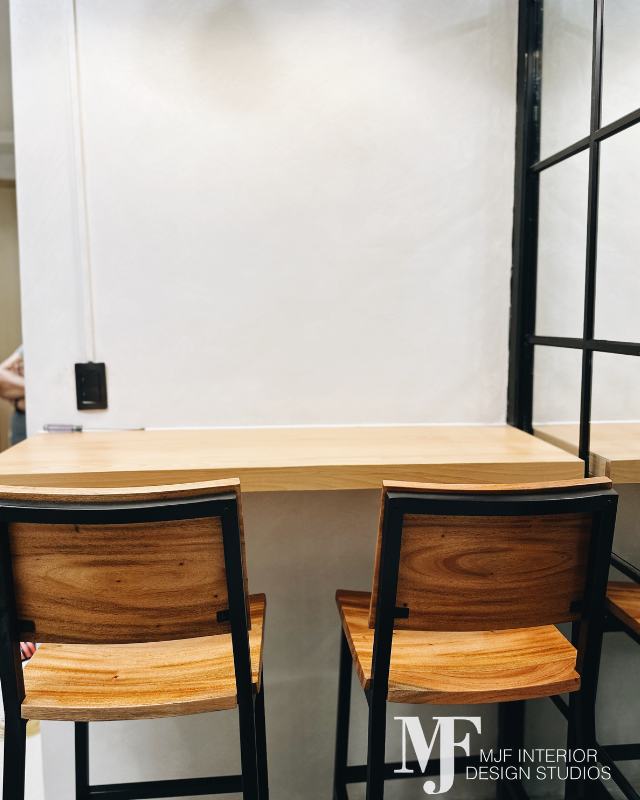 Right next to the living area is this small nook that can be used for eating. IDr. Myrene shared that the most special features of this unit are the custom-made dining area, coffee table, and wall mirror. "We take pride in giving our clients quality furniture that is not too common in the market which provides functionality within the limited halls of this 26sqm. unit."
ADVERTISEMENT - CONTINUE READING BELOW
Kitchen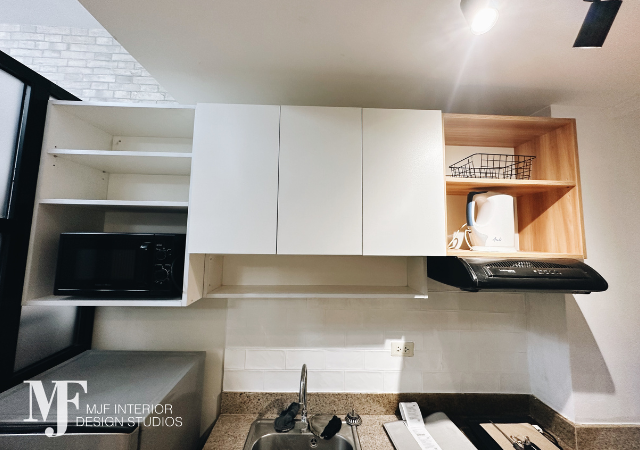 One major overhaul done by the design team was tearing down the original kitchen cabinets, since those had been constructed out of poor materials. The new cabinets look sleek and consistent with the general look of the unit, and made of sturdy material. Plus, they go along nicely with the brick-style backsplash!
ADVERTISEMENT - CONTINUE READING BELOW
Bedroom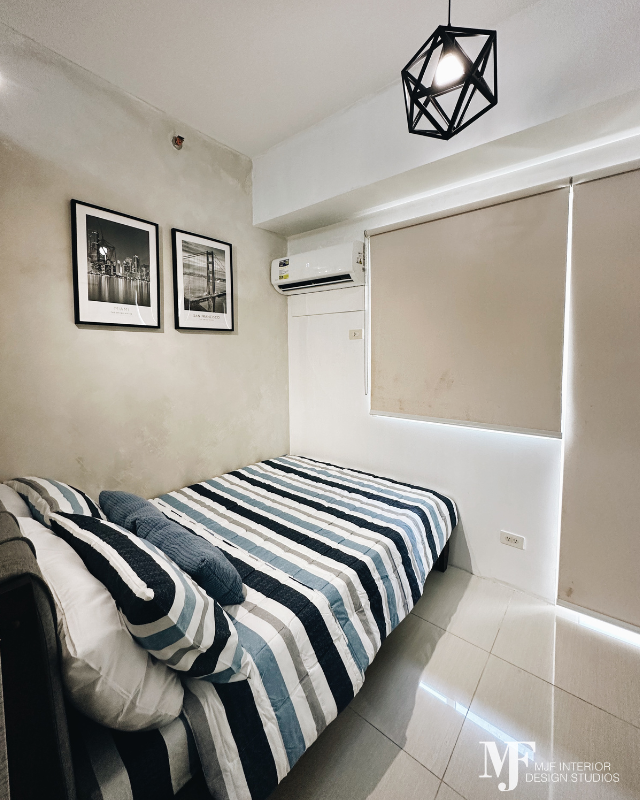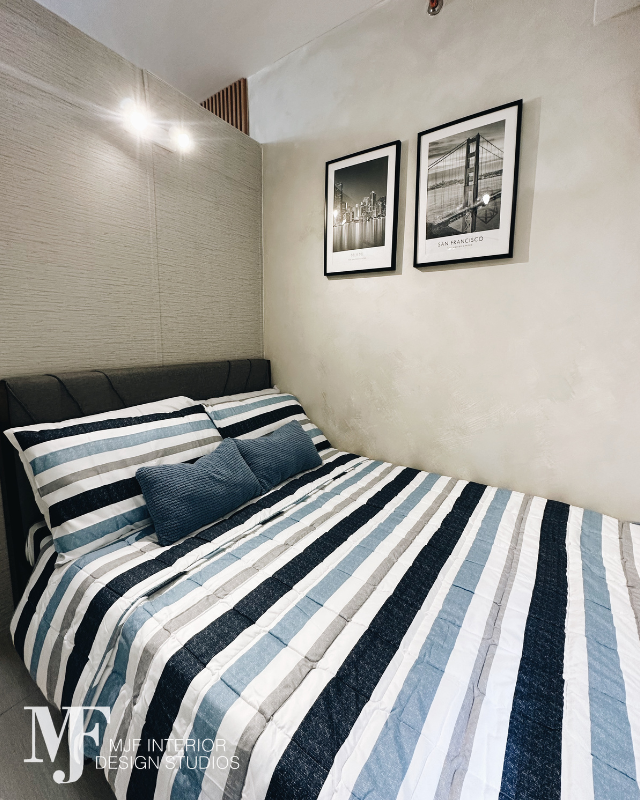 ADVERTISEMENT - CONTINUE READING BELOW
IDr. Myrene shared that the unit owner wanted to work within a specific budget, which explains why many of the pieces used in this unit were either custom-made or bought from stores that are known to offer reasonably-priced pieces, such as SM Home, IKEA, and Mandaue Foam. Each item was carefully hand-picked by her and approved by the client to make sure that they were of good quality and appropriate dimensions.
Storage Areas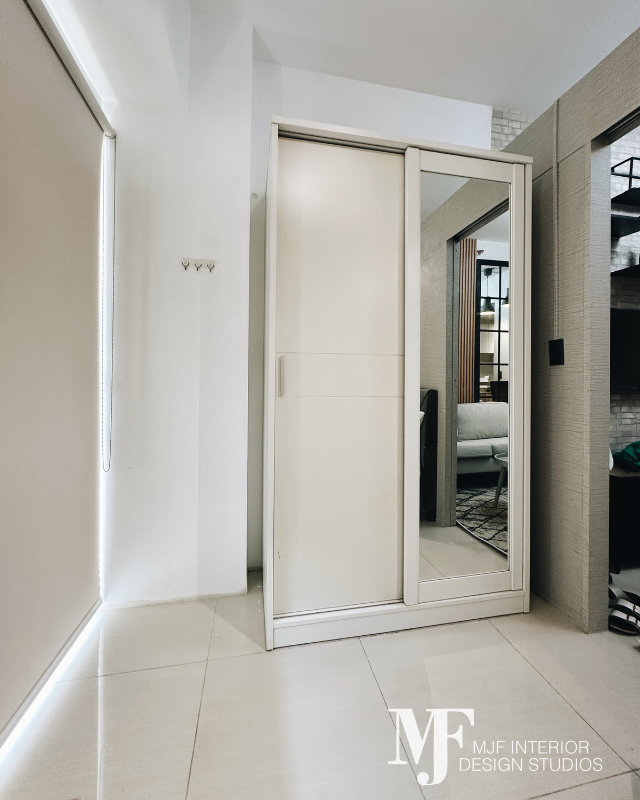 ADVERTISEMENT - CONTINUE READING BELOW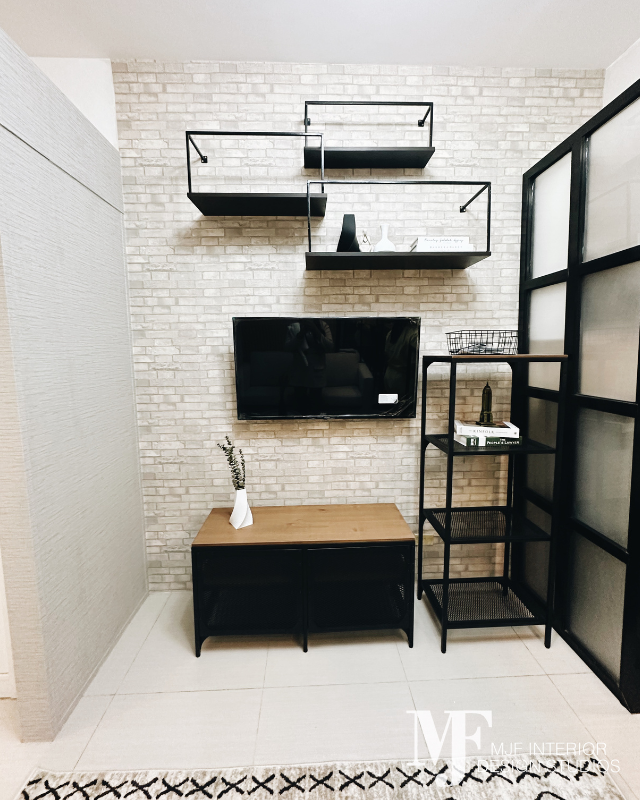 When decorating small homes, storage is invaluable. The items used in this condo, such as cabinets, open shelving, and standing racks, help provide some space for storing various belongings while still staying consistent with the overall design.
More on Realliving.com.ph
Load More Stories