Celebrity Homes
Slater Young's "Skypod 2.0" Gives Off a Stunning Panoramic View of Cebu Skyline
The luxurious home is the epitome of outdoor and indoor living! Among local celebrities, power couple Slater Young and Kryz Uy undoubtedly have one of the grandest and most-raved-about homes on YouTube. It's dubbed as what everyone's dream house looks like—what with its cozy interiors, spacious structure, and modern elements.
Slater himself helmed the majority of the design and construction of the Skypod, earning him positive nod from netizens who look up to their humble abode for inspiration. Inspired by the kind words and by his own engineering background, he took on the challenge of investing in a passion project: the construction of Skypod 2.0 entitled Monterrazas Prime, a string of luxury homes located in the heart of Cebu, boasting of breathtaking views that overlook the skyline of the Queen City of the South.
In his YouTube channel, Slater shared a peek at one of the model houses, as well as the inner workings that comprised the massive project. "This project has been two years in the making and I'm happy to say that it turned out even better than I imagined," he told the viewers.
The three-storey estate is every bit as stark and modern as one might expect from a Skypod 2.0—comprised by a stunning pool, elegant bedrooms, typhoon-resistant glass panels, and overall cabin house aesthetic reminiscent of Slater's very own prized home.Below, take a glimpse of the stunning property:
Slater Young's Tour of Skypod 2.0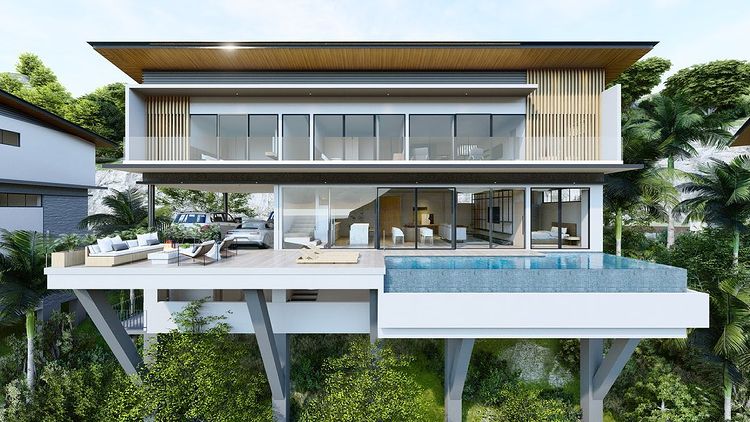 ADVERTISEMENT - CONTINUE READING BELOW
Living Room
Upon entering, guests will surely be in awe as they capture a 180 degree panoramic view of Cebu's expansive skyline, comrpised by high-rise hotels and resorts as well as the newly-built CCLEX Bridge (Cebu-Cordova Link Expressway) that lights up majestically at night. Slater teased, "Imagine that you're here sitting at night, watching your favorite TV show, facing the sight of the infinity pool and that view? Life doesn't get any better than that."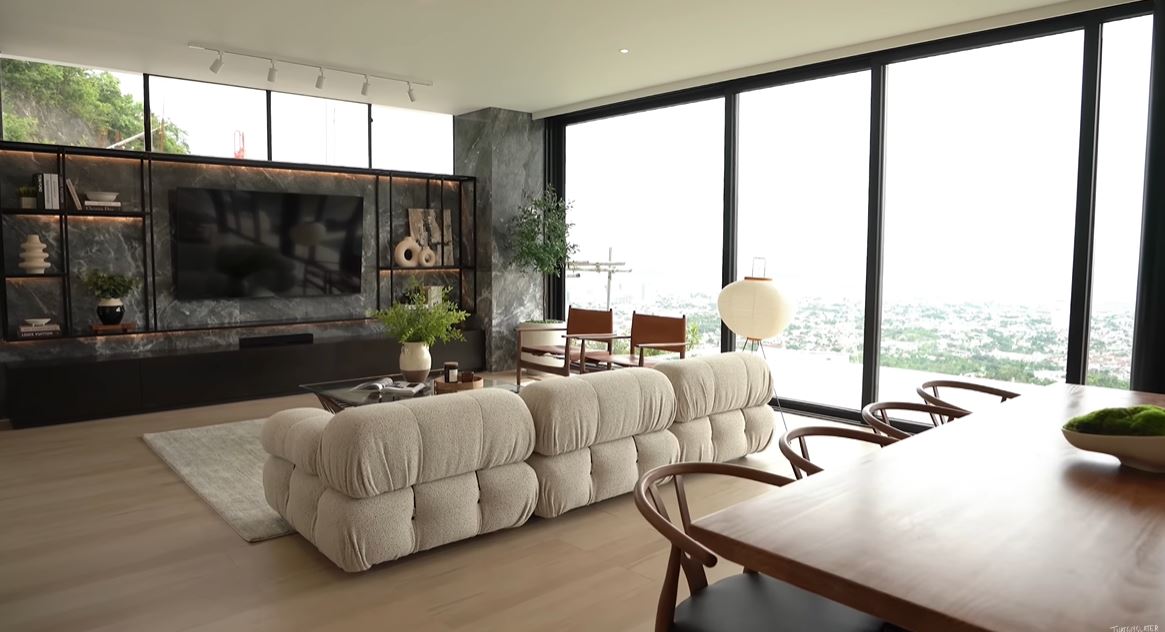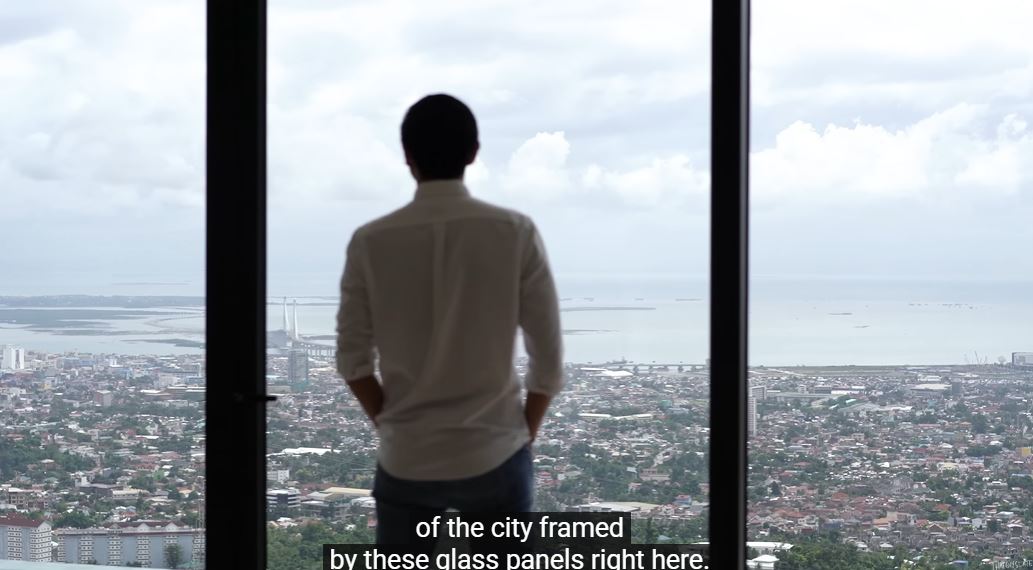 Slater wanted the area to be open-living, thus the lack of partition in the first floor. It's a great space for families and guests to bond, given that the living room is close to the kitchen, dining, and pool areas, too. In the open-house party to celebrate the opening of Skypod 2.0, the actor shared that they were able to house over 100 guests, a great detail if the future homeowners are looking for an expansive space to hold parties and get-togethers.
ADVERTISEMENT - CONTINUE READING BELOW
As demonstrated in their social media accounts, the Young family is fond of spending time in the living room and kitchen, so it's a direct reference on their abode. Given their experience on having kids, their choice of furniture is practical yet chic, veering away from pieces that can easily be destroyed.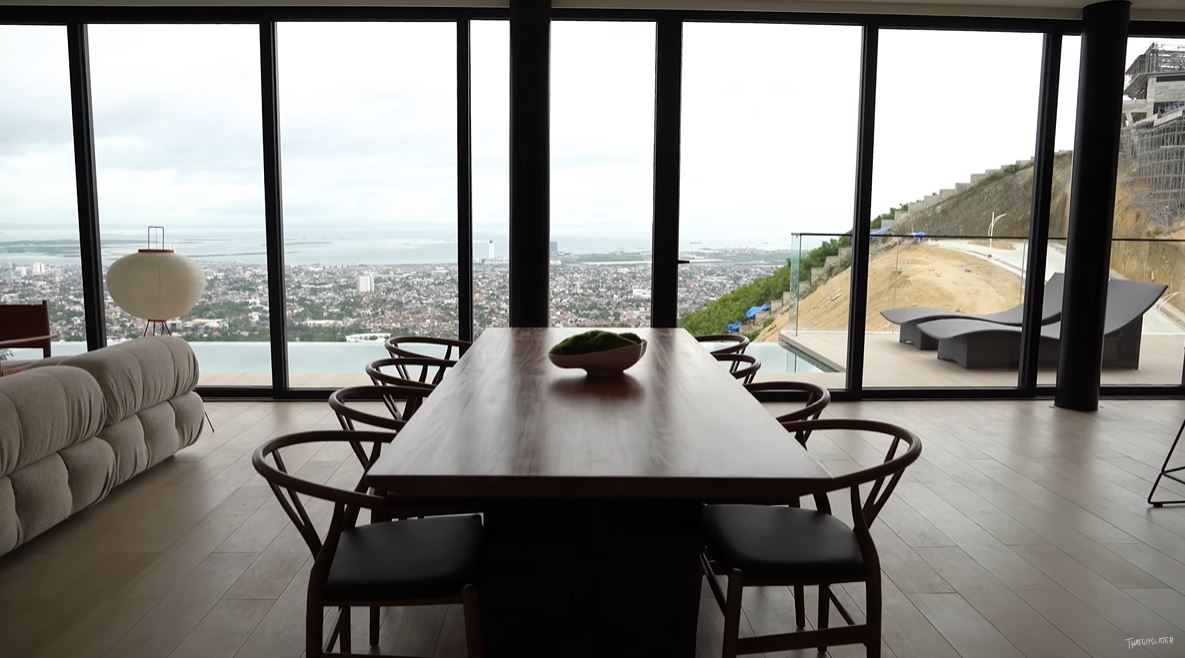 ADVERTISEMENT - CONTINUE READING BELOW
For the cabinets, Slater made sure to invest in durable and high-quality brands. "This is how you know na mahal cabinet, may soft close," he shares with a laugh. For the kitchen countertop, he advised his viewers to invest in a quartz material, since it's similar to granite in aesthetic but offers greater durability when compared.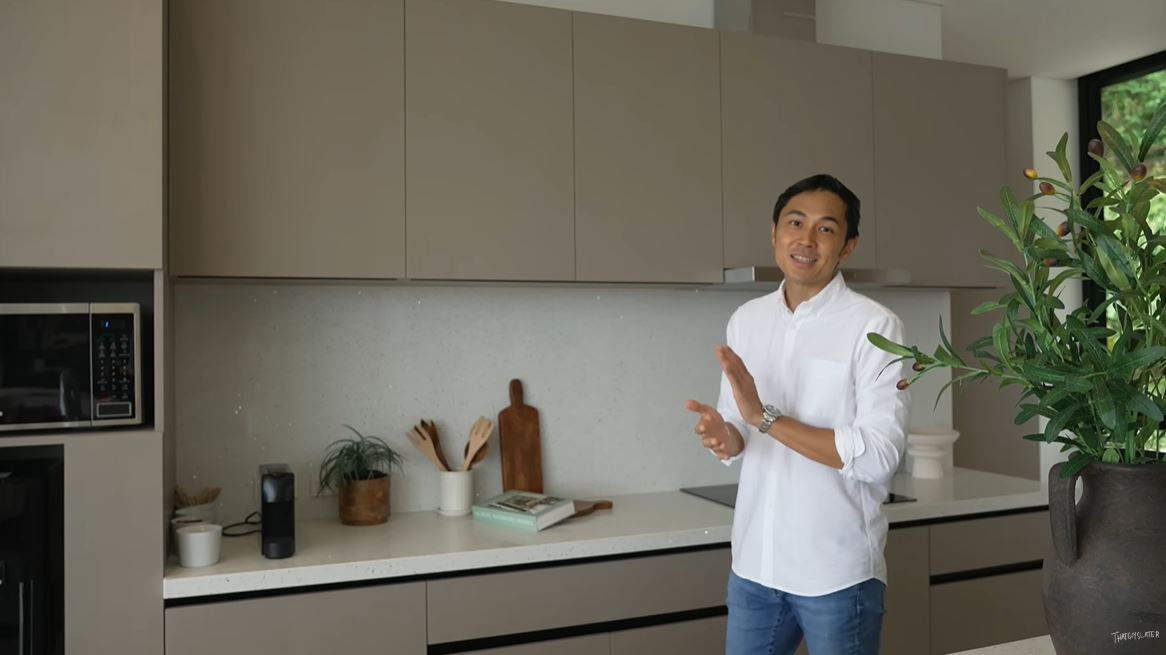 ADVERTISEMENT - CONTINUE READING BELOW
There's also a mini lounge area which can be transformed into a study area or even a spot where a wine bar can be mounted. As of current, Slater settled for an ergonomic Herman Miller chair, where guests can chill and relax after a long day.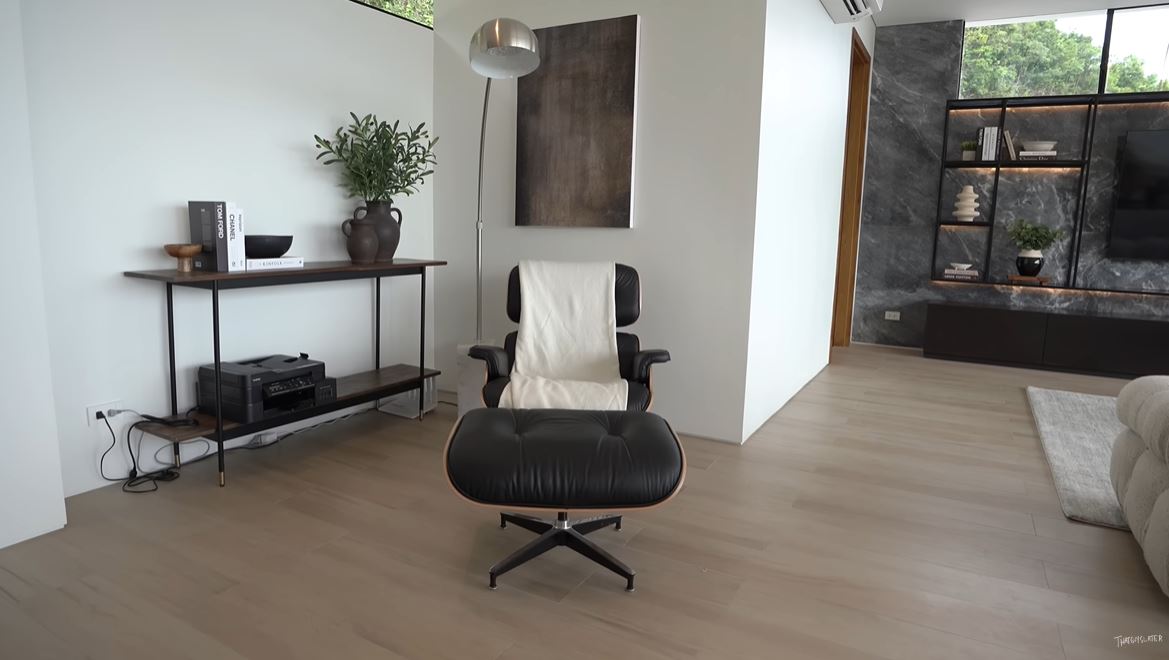 ADVERTISEMENT - CONTINUE READING BELOW
Like any house, the staircase area can also be decorated with picture frames or artworks that demonstrate the creative juices of the future owner. It's also installed with lights, a must-have in terms of navigating the spot during evenings.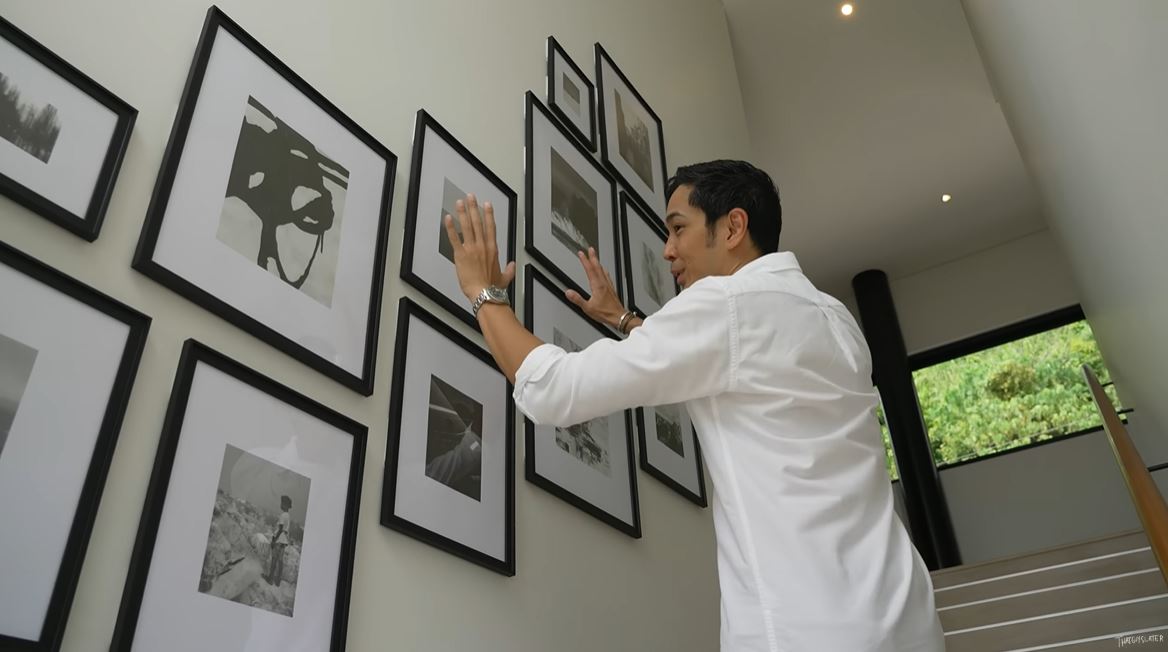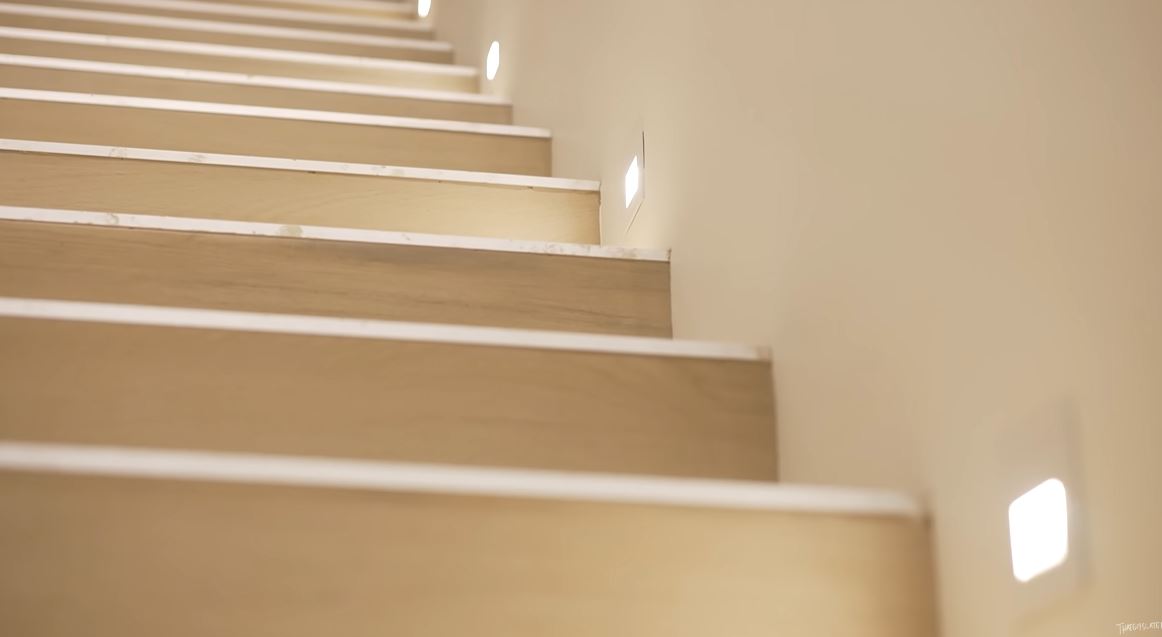 ADVERTISEMENT - CONTINUE READING BELOW
Lounge Area
The second floor is more of an oasis to the future homeowners, since it stores the master bedroom, guest room, balcony, and a lounge area. One selling point of the property is its magnificent views, so all of the bedrooms are facing in the same direction for access to the same sight that is as captivating as the elements of the home itself.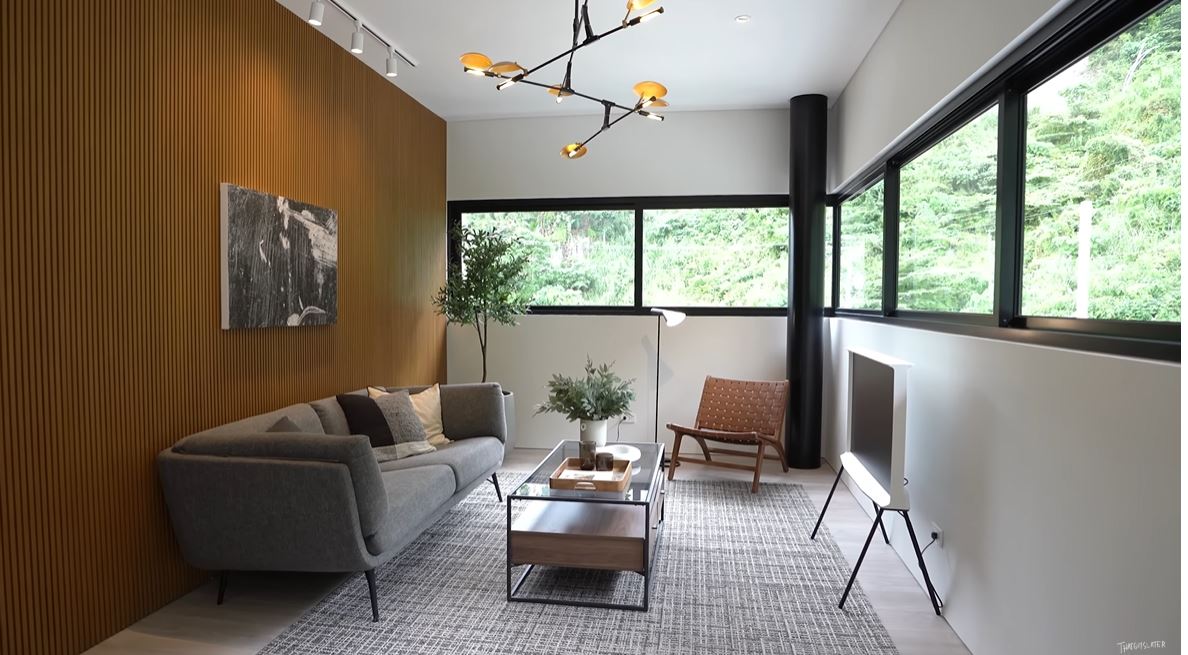 ADVERTISEMENT - CONTINUE READING BELOW
Bedroom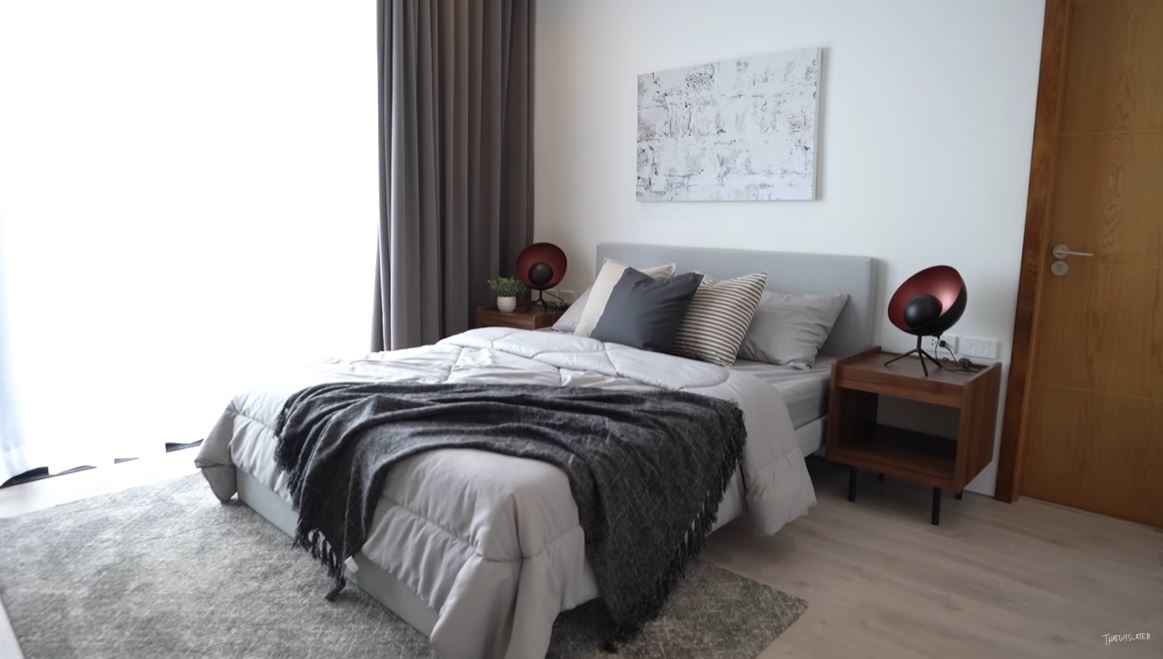 Slater's favorite spot is the bathroom, which, as you can see, also boasts a panoramic view, albeit there's an installation of sun baffles to ensure privacy.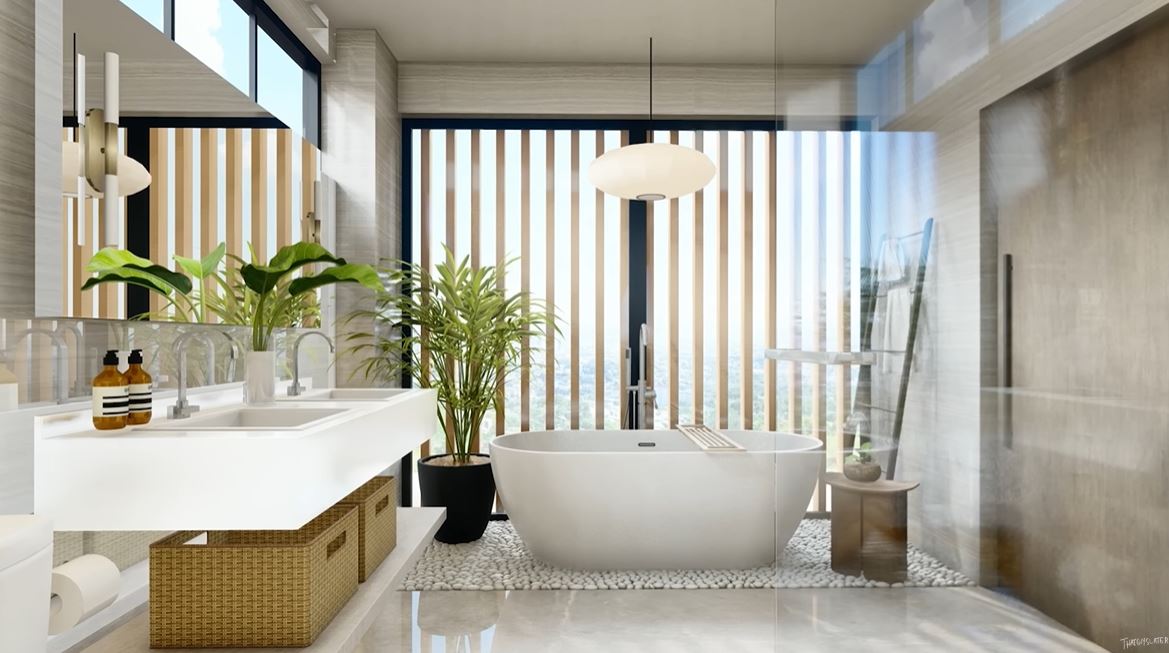 ADVERTISEMENT - CONTINUE READING BELOW
Balcony area
The balcony area connects the rooms with one another, so there's easy access if you wanna hop on one spot to another. Another plus is that it makes the sliding doors easier to clean and maintain.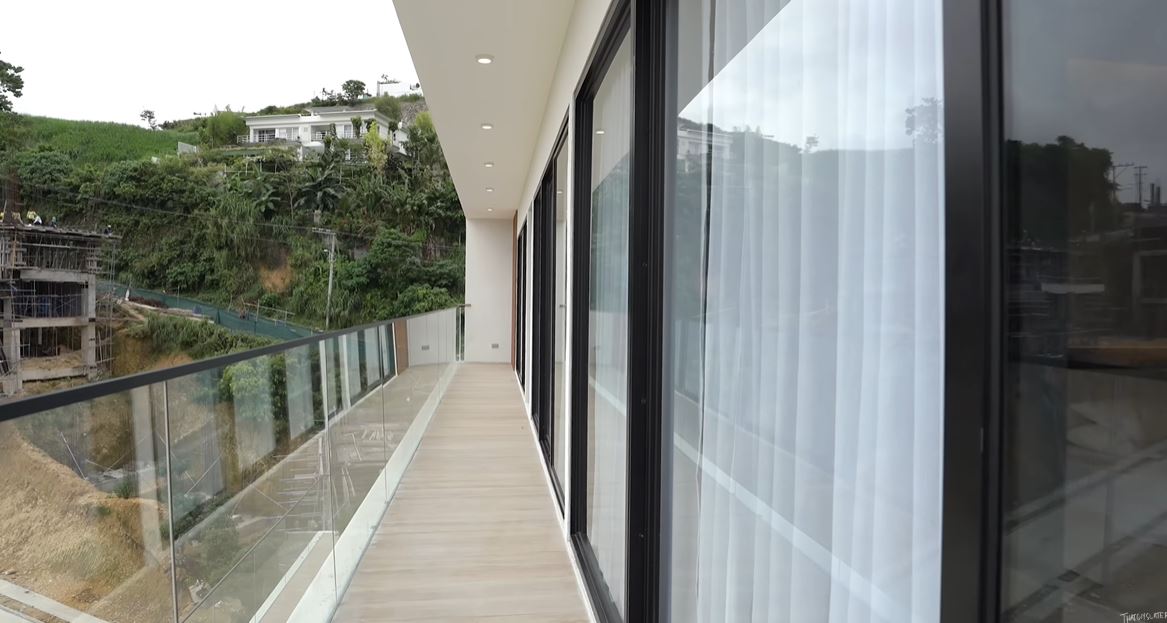 Basement
The basement is yet to be decorated, as Slater wants to give the future owners an opportunity to turn this into a functional spot customized to their liking. This is where he houses the electrical room, advising everyone to have it labeled so that workers will have an easier time if need arises.
ADVERTISEMENT - CONTINUE READING BELOW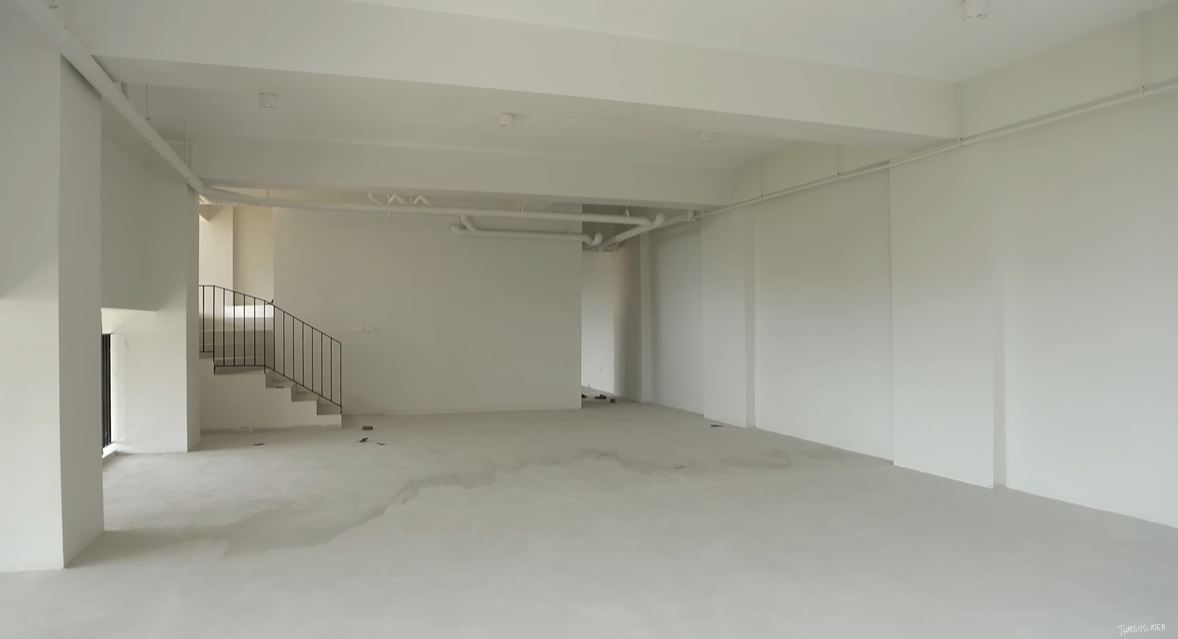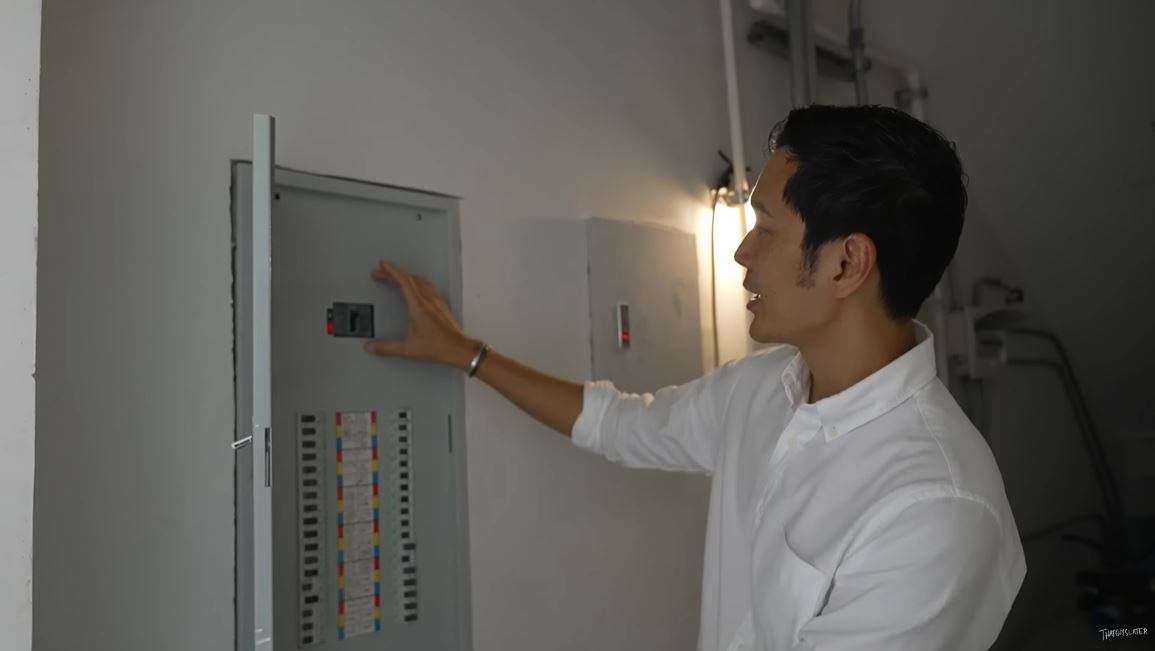 ADVERTISEMENT - CONTINUE READING BELOW
Skypod 2.0 at night
And while the Skypod 2.0 boasts a beautiful scenery during the day, there's nothing quite like seeing it at night, thanks to their ambient choice of lighting that gives off a certain dreamy vibe to the whole place.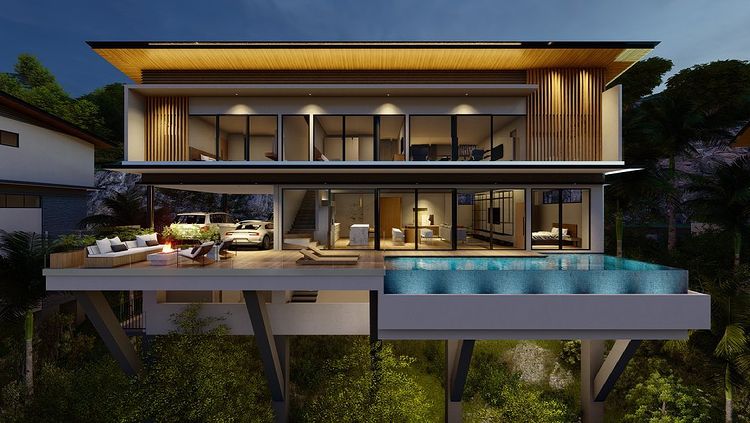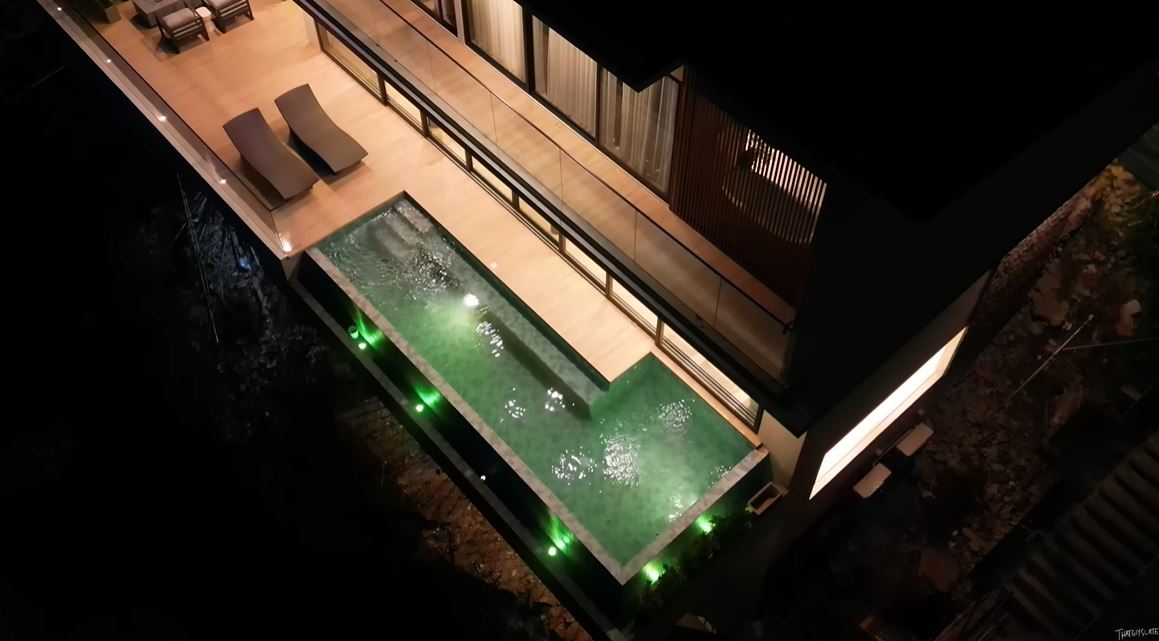 ADVERTISEMENT - CONTINUE READING BELOW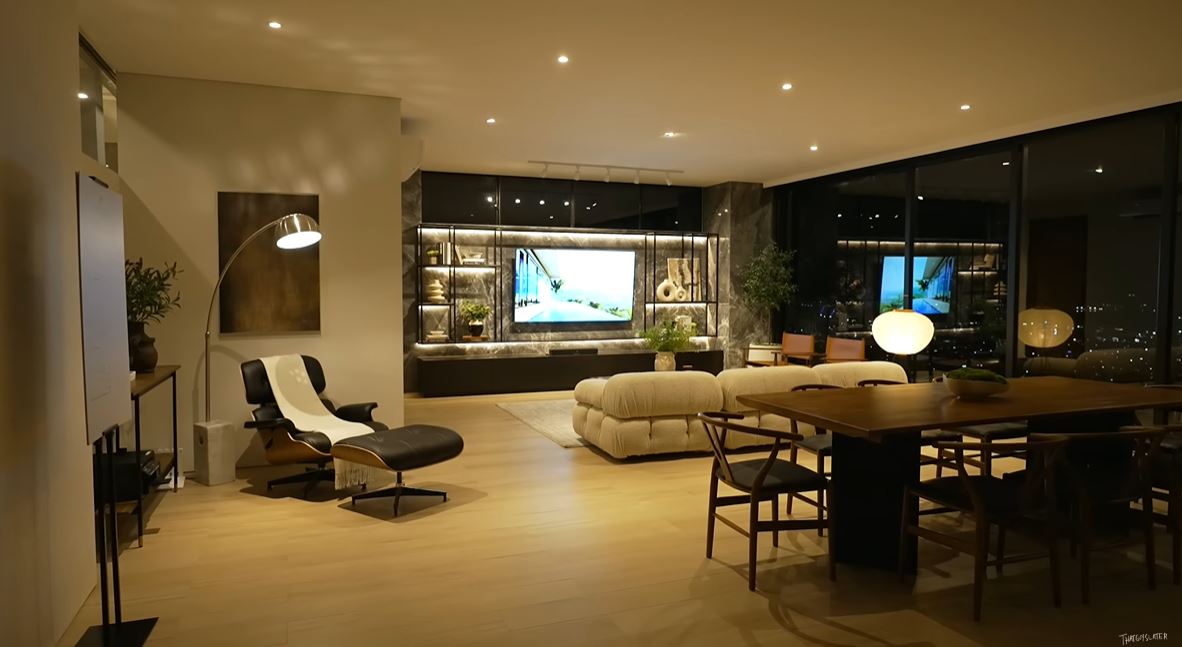 More on Realliving.com.ph
Load More Stories