Celebrity Homes
Team Payaman's Viy Cortez Gives A Tour Of Their New House In The New 'Congpound'
"Okay na ako basta malinis," Viy says. Youtube content creators Team Payaman is starting the new year with major changes as they've officially moved out from the Payamansion 2.0 and moved to their very own compound, aptly called Congpound. The Cong compound will have neighboring houses for the Team Payaman members—there's one for Cong Velasquez (Cong TV) and Viy Cortez, Patricia Velasquez-Gaspar (Neneng Lamig) and Exekiel Christian Gaspar (Boss Keng), Marlon Velasquez (Junnie Boy) and Vien Iligan, the content creators, and a staff house.
View this post on Instagram
In Viy Cortez's latest house tour video, she shares that she, together with Cong, her husband, and Kidlat, their son, are currently living inside the staff house for the meantime. The couple's actual house, which is the lot right next to the staff house, is still under renovation. Viy says it will take roughly two years until its completion before the family could move in.
Congpound House Tour: Cong And Viy's
For now, Cong, Viy, and Kidlat have made a home in the two-storey house. A tiny sitting area welcomes you as you open the front door where you can see a wall of YouTube Play Buttons, both awarded to Cong and Viy.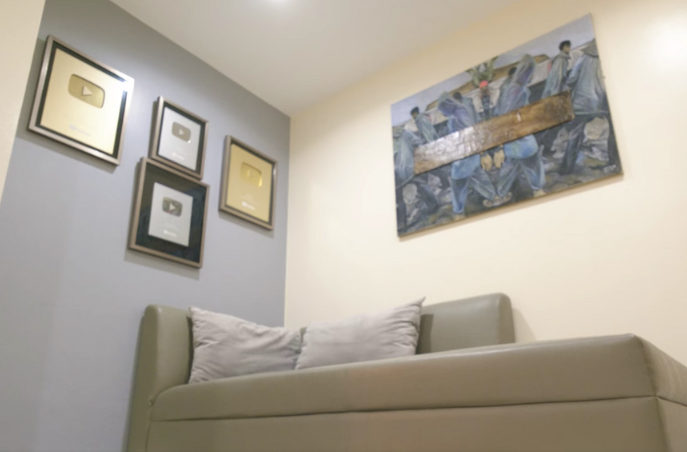 Since it's supposedly a staff house where the video editors work, the living room currently has three desktop setups, a sofa, and a wall of memorabilias. Viy says a customized working area is in the works, with the help of The Furniture Connoisseur.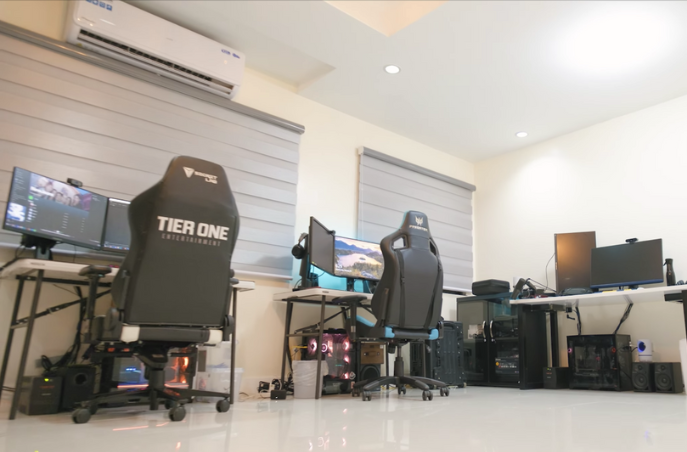 ADVERTISEMENT - CONTINUE READING BELOW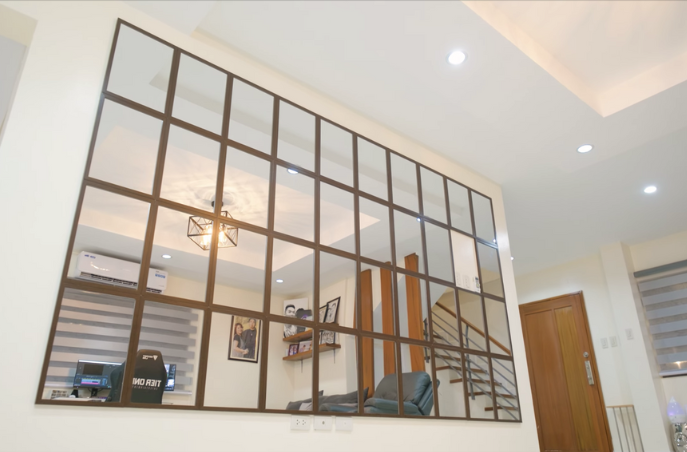 Both the living room and the dining area have whats called French window mirros, which is helpful to make small rooms look bigger and more spacious. There are also more French window mirrors on the second storey of the house.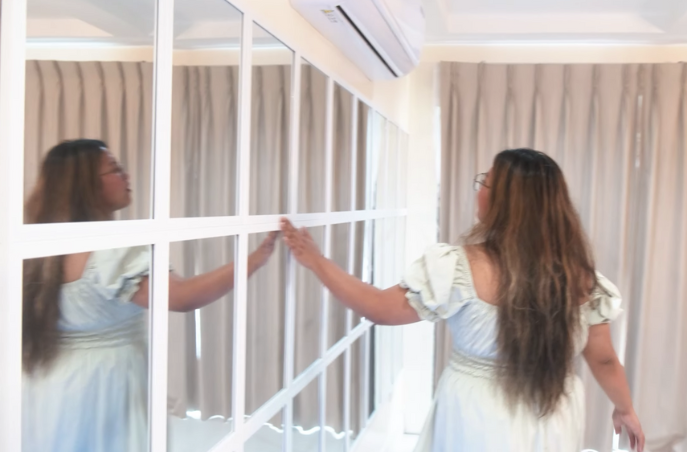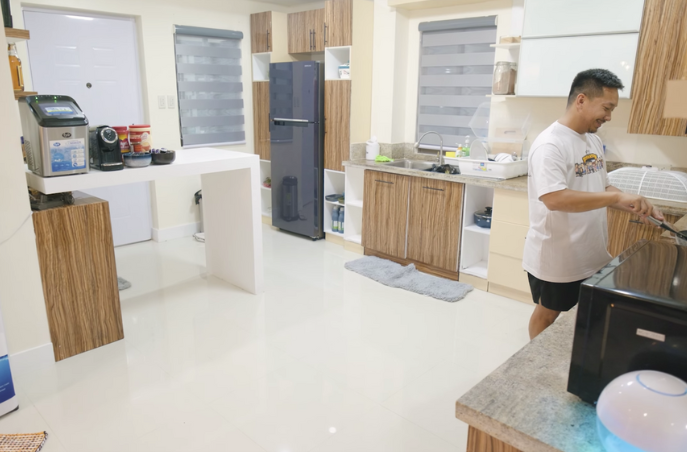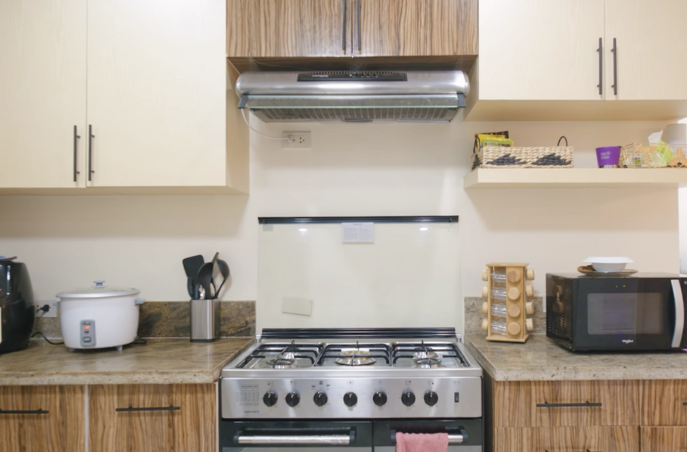 ADVERTISEMENT - CONTINUE READING BELOW
And in the kitchen area, you'll see wooden cabinets (Yes, Team Kahoy!) against the dominant whites and creams on the walls, tables, and floor.
We spotted a few kitchen appliances, too. There's a 5-burner gas oven, air fryer, a Tylr automatic ice maker, a coffee station with a Lavazza capsule coffee machine, and a mini bar where they store the liquor and glasses. Krissy Achino, known for Kris Aquino impersonations, appeared in the video as the 24/7 "Automated Baklushi Coffee Maker."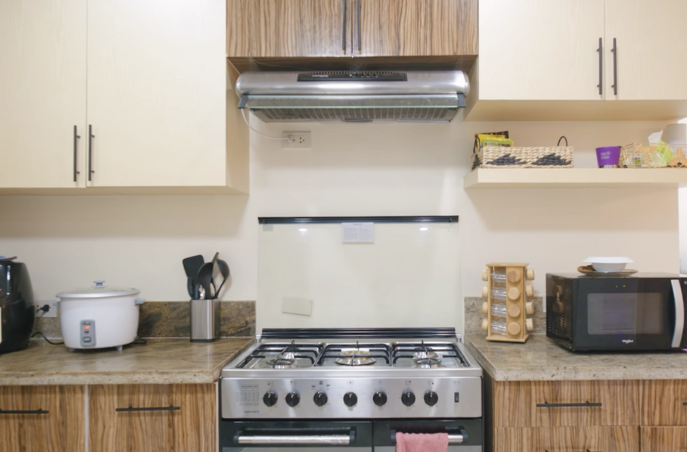 ADVERTISEMENT - CONTINUE READING BELOW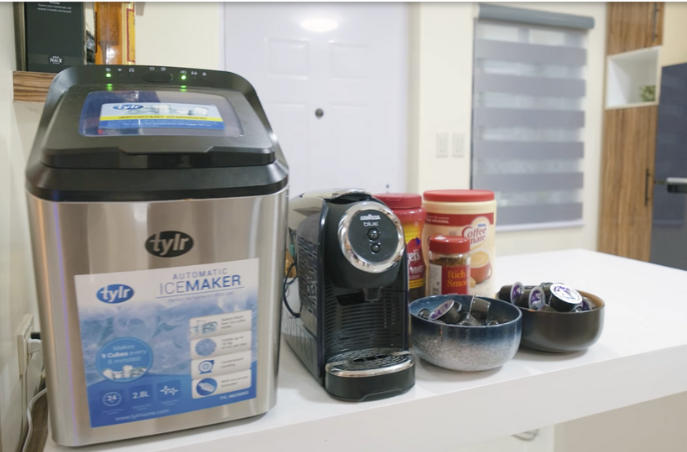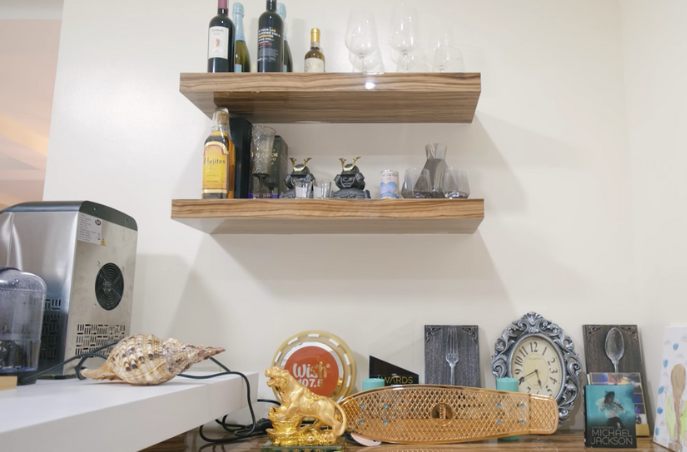 ADVERTISEMENT - CONTINUE READING BELOW
On to the second storey is where Kidlat's room, Kidlat's play area, the Master's bedroom, and the walk-in closet are located. There's also a small balcony that serves as their "mini tambayan." It has a square table with string lights hung above that gives warm lighting at night.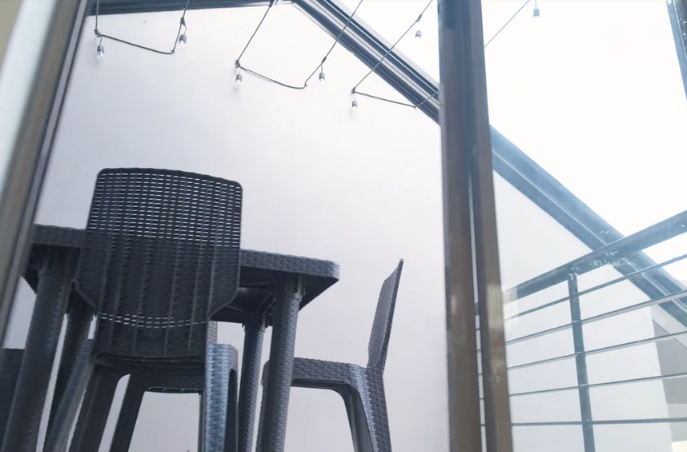 ADVERTISEMENT - CONTINUE READING BELOW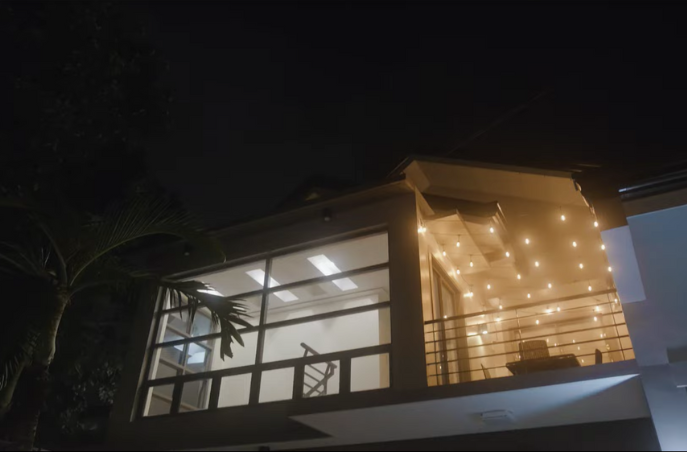 In Viy's house tour, its shown that Kidlat's room has glass cabinets where they store his clothes, changing station, an open shelf to store his bags, and there's also a door leading to his own bathroom. While for Kidlat's play area, this is decorated with family photos and framed plaster molds of Kidlat's hands and feet from when he was 19 days old.
ADVERTISEMENT - CONTINUE READING BELOW
The area is made more organized with the rack for storing toys, a shelf for all the books, and a cabinet to store other memorabilias and small tabletop appliances.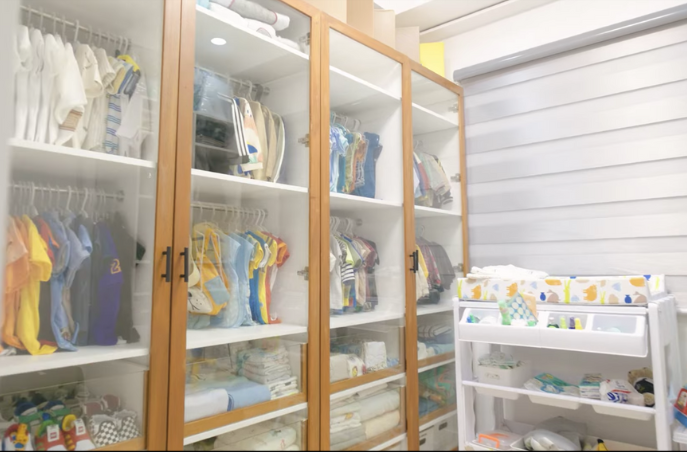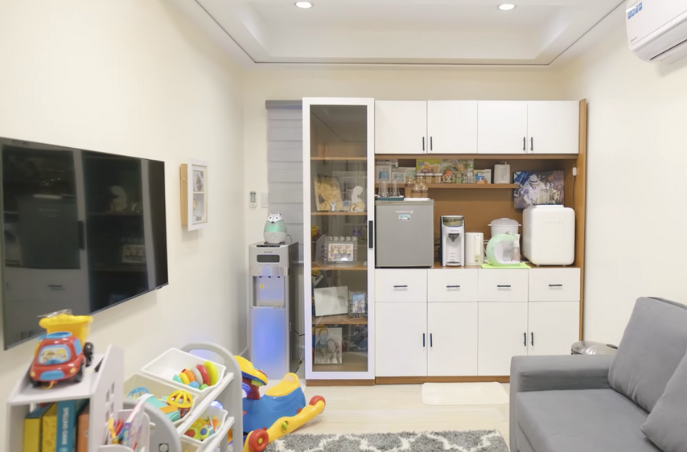 ADVERTISEMENT - CONTINUE READING BELOW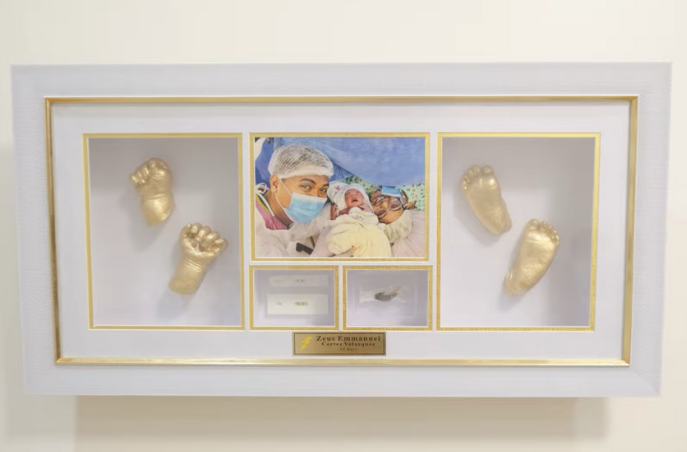 The master's bedroom, although small, is designated for the bare bedroom essentials: bed, television, and their own bathroom. Viy says that the bed and the panelled headboard came from their previous home in Payamansion,  "Hindi nasayang. Nandito pa rin. Yung mga ininvest namin na gamit, andito pa rin siya."
ADVERTISEMENT - CONTINUE READING BELOW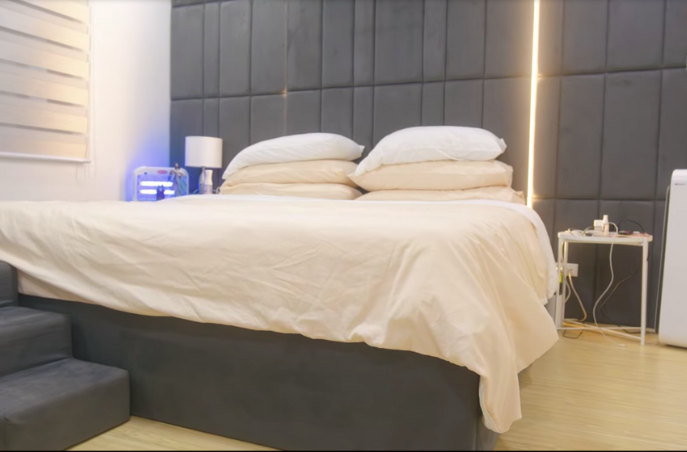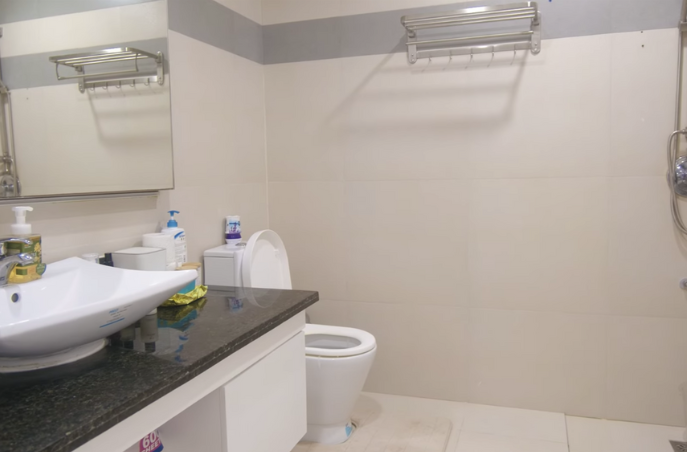 ADVERTISEMENT - CONTINUE READING BELOW
The bedroom has a huge window and when you open the blinds, it shows the Team Payaman compound. "Magkakapitbahay na kami ngayon, guys. Privacy na rin kasi may mga pamilya na kami, guys, eh. Pero magkakasama pa din kami."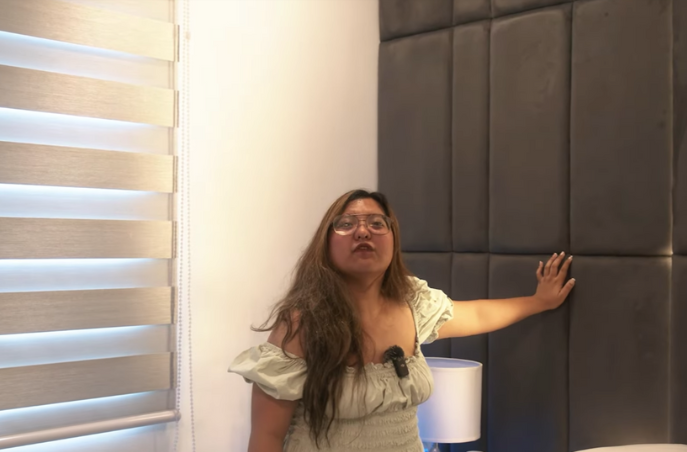 A tour of the walk-in closet is put on hold. It's also being worked on with The Furniture Connoisseur. Hopefully, Viy will upload an updated house tour showing the walk-in closet, together with the working setup in the living room and other customizations.
ADVERTISEMENT - CONTINUE READING BELOW
"Kahit naghihintay kami ng bahay talaga namin sa kabila, ang saya ko pa rin dito sa bahay na 'to kasi ang ganda pa rin niya. Hindi siya bongga. Okay na ako sa malinis. Tas kung anong kailangan namin, andito. Okay na ako doon," Viy says.
See Viy Cortez's Congpound house tour here:
More on Realliving.com.ph
Load More Stories