Gardening
Urban Greens Shows How Vertical Farming Can Thrive in the City
Through hydroponic urban farming, Urban Greens not just offers healthy greens to consumers; it also aims to help evolve the Philippine food scene Even before the pandemic, many Filipinos have already started growing their own food. Faced with the continuous increase in prices and the challenge of finding fresh produce, especially in the Metro, having just a small garden where you can harvest greens proved to be heaven-sent.
Perhaps these factors also led to the rise of hydroponic farms all over the Philippines. The idea of growing food without soil sounds so inspiring and easy, prompting many to kickstart their own small farms and grow vegetables. But is it possible to maintain a farm in the middle of a busy city? Urban Greens, an indoor farming company established in 2017, is proof that not only is it possible, but it can also thrive.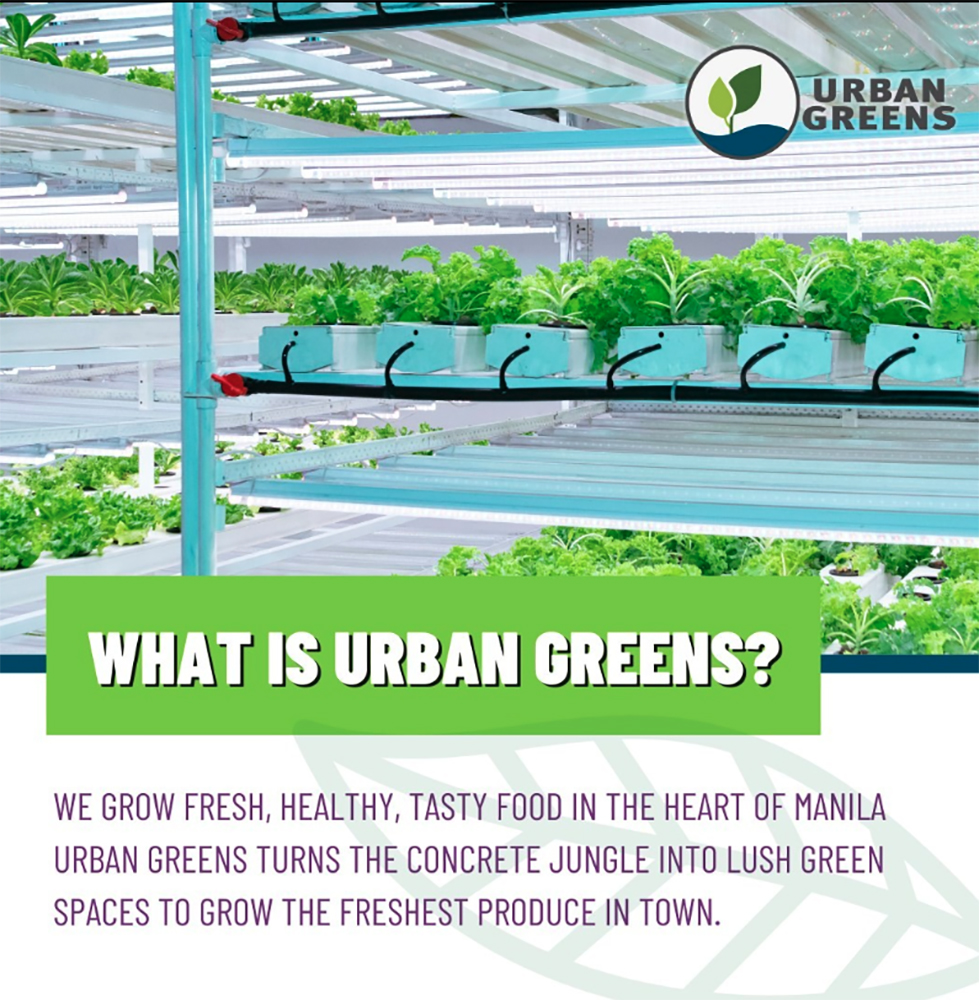 "There has been a worldwide trend of adopting hydroponics and vertical farming in city spaces all within the idea of reducing the farm-to-table distance to make food more available to people in the city. This framework also highlights relying less on imports and having food shipped from the outside the city," explains Urban Greens Founder & Chief Executive Officer, Ralph Becker.
Addressing the sustainability and availability of fresh greens in the city and helping evolve the Philippine food scene are the driving forces behind Urban Greens.
READ: How This 21-Year-Old Started A Hydroponics Farming Biz With a P1K Capital
Growing greens in the heart of the city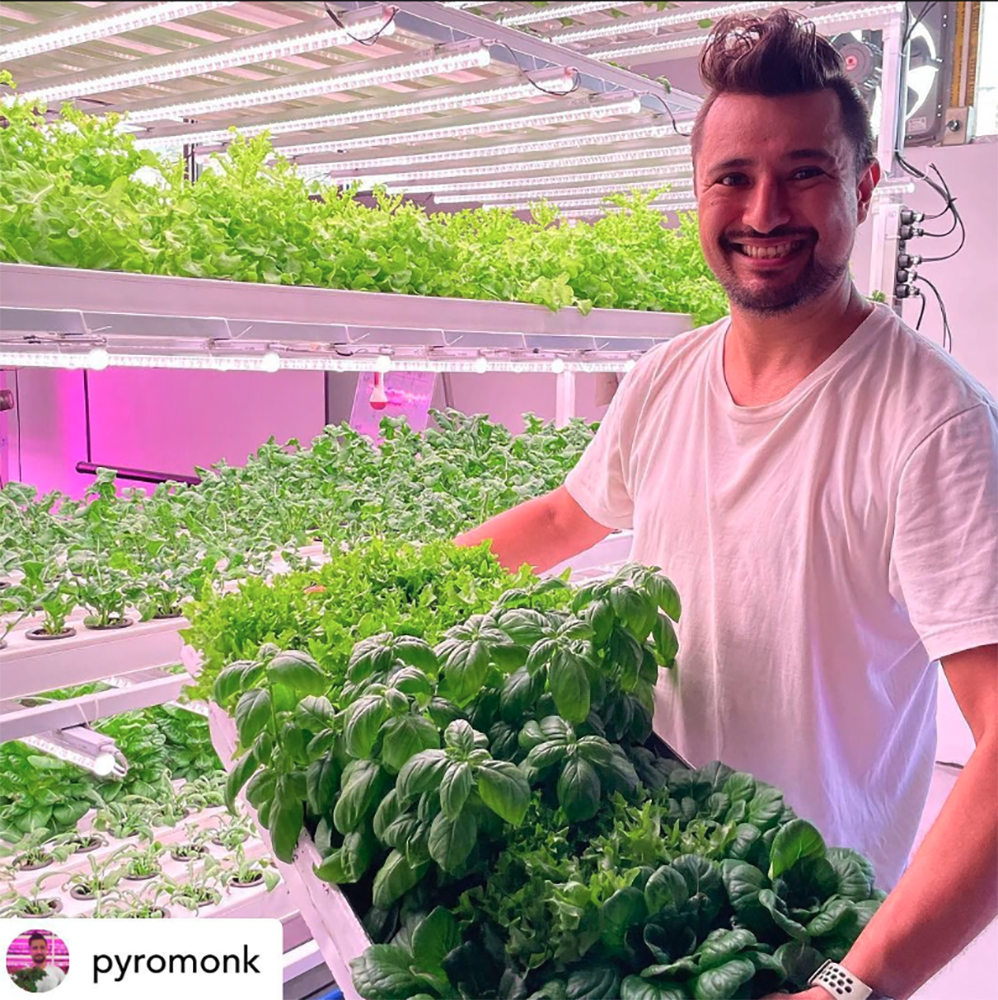 ADVERTISEMENT - CONTINUE READING BELOW
We've seen quite a number of hydroponic farms featured online, most of them based in provinces. The idea of starting one in the metro where the hustle and bustle dominates might be difficult to imagine for some, but this is where Becker saw an opportunity to address the needs of consumers.
"With hydroponic farming, you can be more flexible and plants can grow efficiently because you give them the right amount of water and nutrients at any given time," he shares. What sets Urban Greens apart from the rest is its location. Since they are based in the city, they can easily supply restaurants, bars, and consumers who are looking for fresh and healthy greens.
When someone places an order, they can get it within the day, and depending on the customer's location, it can be delivered within an hour or so, provided the traffic is not too heavy. "We trim, harvest right then and there, and we ship them out. We also don't use pesticides, so the produce is clean and ready to eat as well," Becker adds.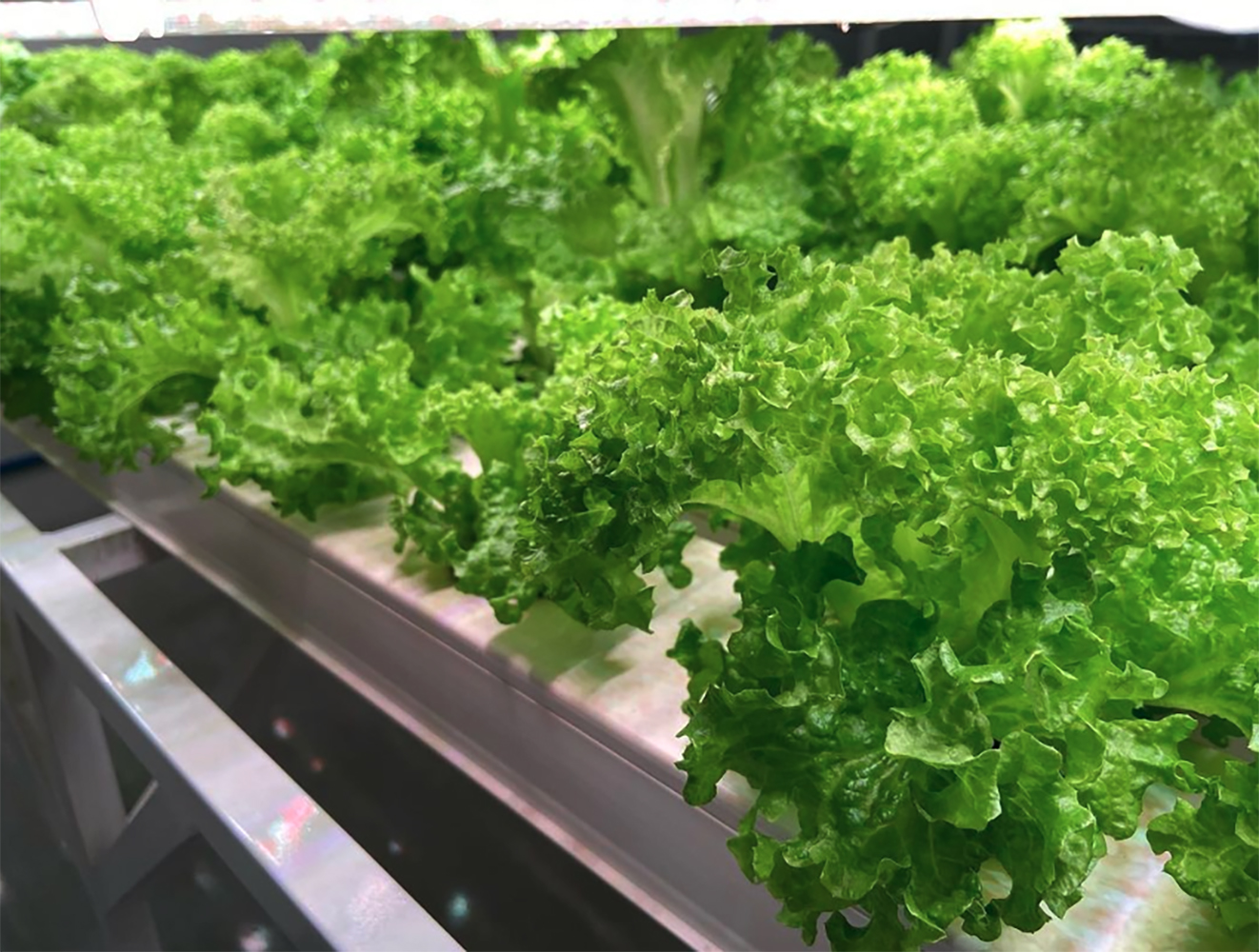 In addition to skipping the use of pesticides, what Becker wants to highlight is the reduced time it takes to get the greens to the consumers. Since there's shorter travel time, the greens retain freshness and have high nutritional density. "Our produce has more nutrients and vitamins. It's better against cholesterol, heart disease, and high blood pressure. The herbs we grow here are good at addressing chronic illnesses," the CEO guarantees.
ADVERTISEMENT - CONTINUE READING BELOW
Urban Greens' regular patrons are mostly hotels, bars, and restaurants, but there are also individuals who regularly place orders. The company supplies lettuces, kale, arugula, and different high-end herbs such as basil, sweet basil, Thai basil, and mint, to name a few.
READ: This Farmer's Prototype Garden Shows How You Can Grow Different Plants in a Small Lot
Spreading the word on the benefits of growing food at home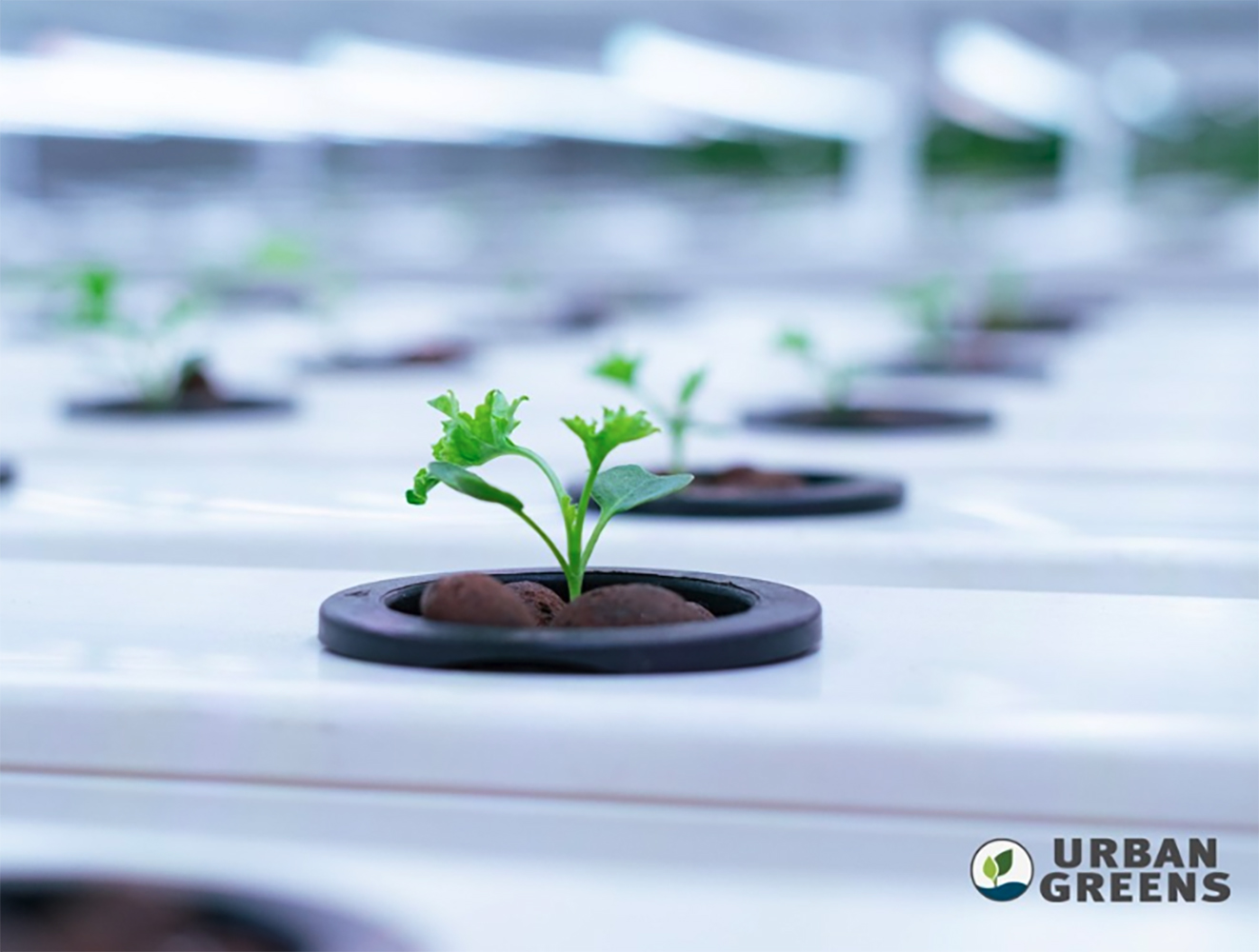 ADVERTISEMENT - CONTINUE READING BELOW
Aside from the urban farm, Urban Greens also wants to teach more Filipinos the benefits of growing food at home. They have been holding Hydroponic 101 workshops since 2017 on site, and when the pandemic struck, they continued having them online.
"We go through the basics of hydroponics; the fundamentals, how it works, and what you grow with it. Part of the course includes growing your own food using the grow kit we provide. We teach you how to grow your own food, and at the end of the workshop, you can take your kit home so you can grow your own lettuce and herbs at home," Becker shares.
He also says how more people are into growing their own food, especially during the pandemic. From plantitos and plantitas who want to maximize their gardens to homeowners who want to grow food in their condo units—more people not only want to save on costs, they want to have a better understanding of where food comes from. "If you grow your own food, you know where it comes from and you know there are no pesticides used. You also learn to appreciate how farmers grow the food we buy," muses Becker.
ADVERTISEMENT - CONTINUE READING BELOW
READ: This Idyllic Bahay Kubo in Silang, Cavite Promotes Sustainability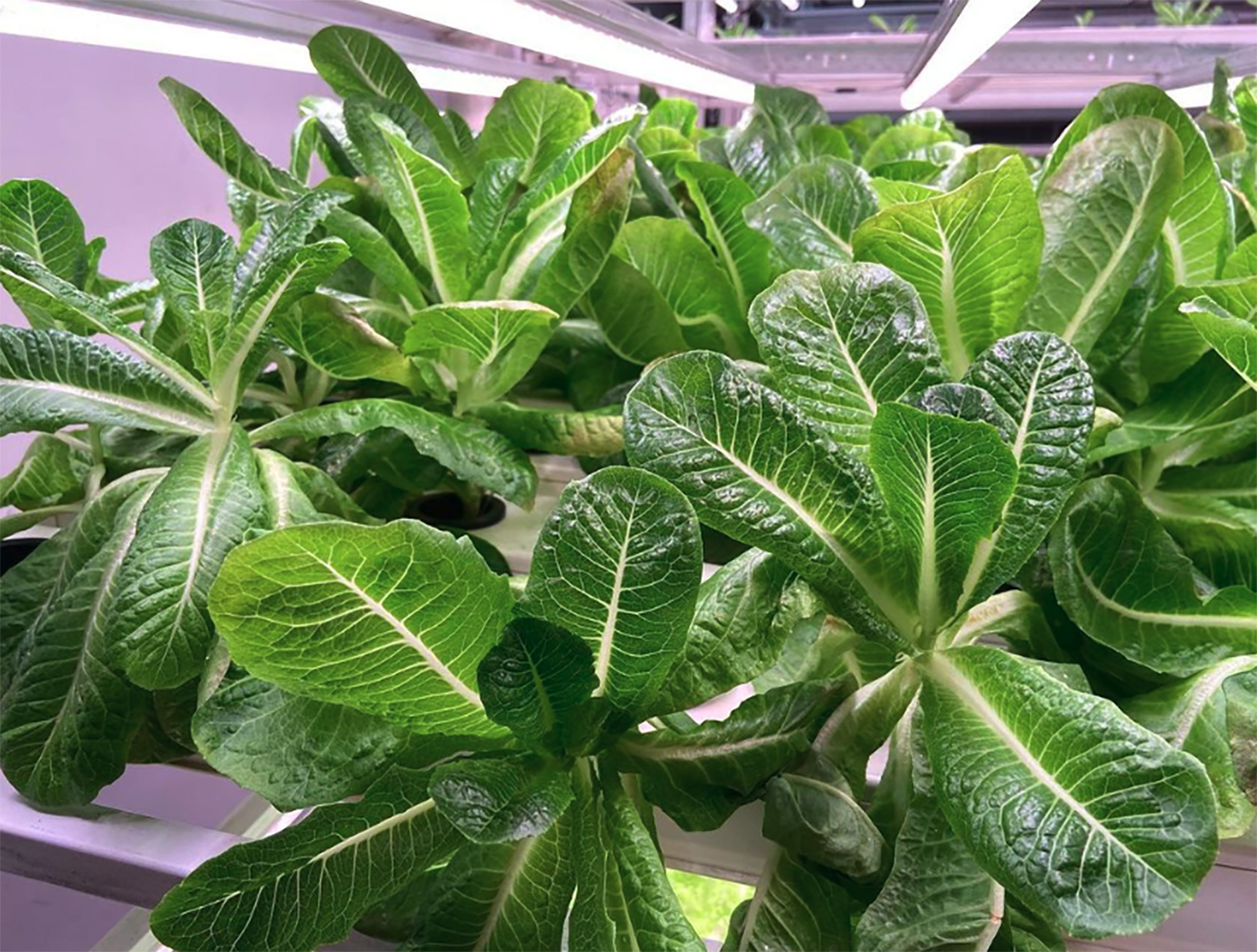 Those who want to kickstart their own urban farm at home can follow Urban Greens online to stay updated on their workshop schedule. If you're in the process of improving your mini farm, Becker advises growing kangkong as it grows fast. "You can keep trimming it and it will keep growing over and over again. Try kangkong and you can use it for a variety of dishes. It's very rewarding," he adds.
ADVERTISEMENT - CONTINUE READING BELOW
The future looks bright and green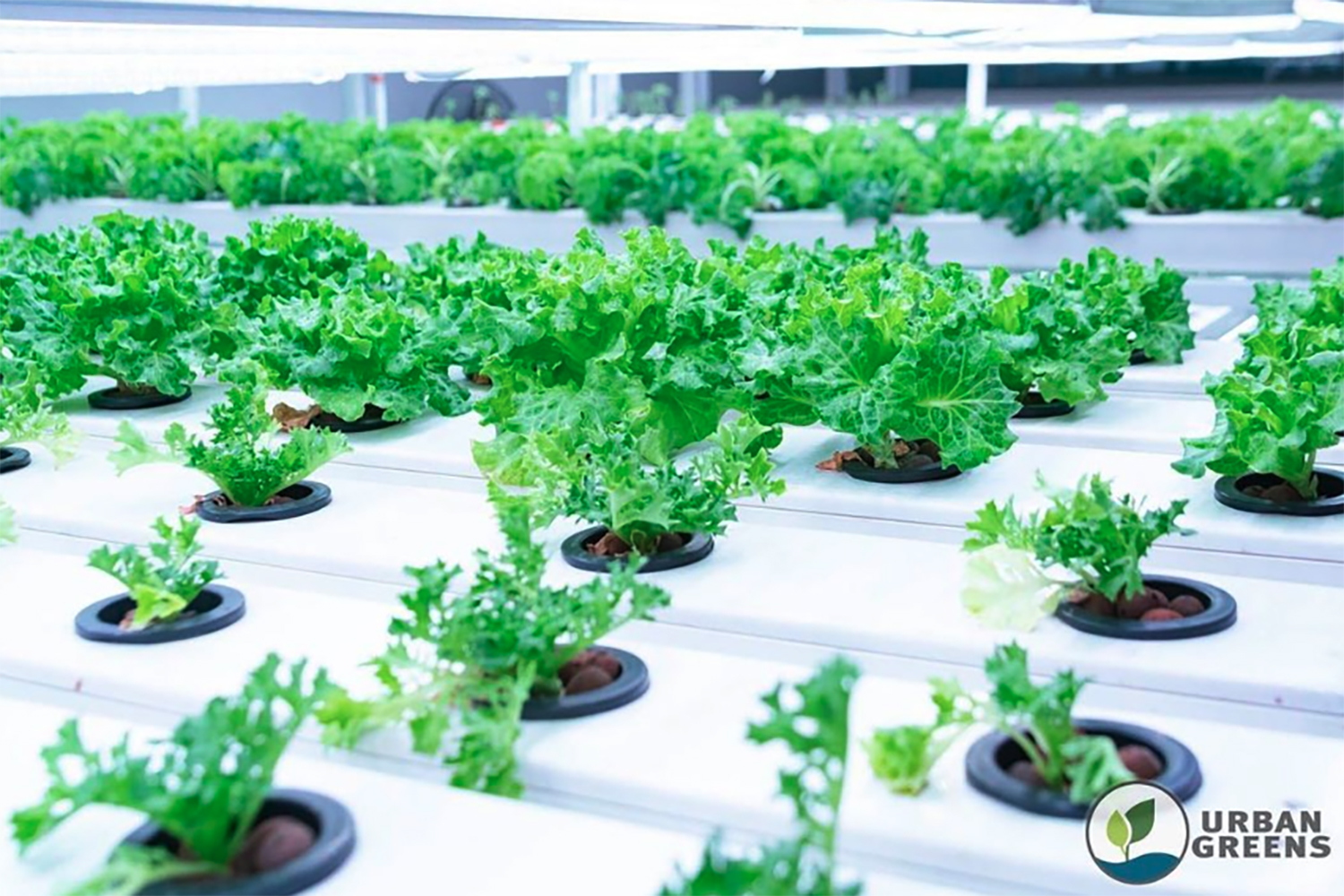 Urban Greens is currently in the process of converting a 700sqm warehouse along Osmena Highway into a big indoor vertical farming space in the heart of the city. According to Becker, setups like the one they are working on are often seen in countries like Korea, Japan, and the US.
ADVERTISEMENT - CONTINUE READING BELOW
"We wanted to show that we can do it in the Philippines, and using Filipino technology, we built the systems ourselves," says Becker.
READ: This Lettuce Farm Became the Family's Only Source of Income During the Quarantine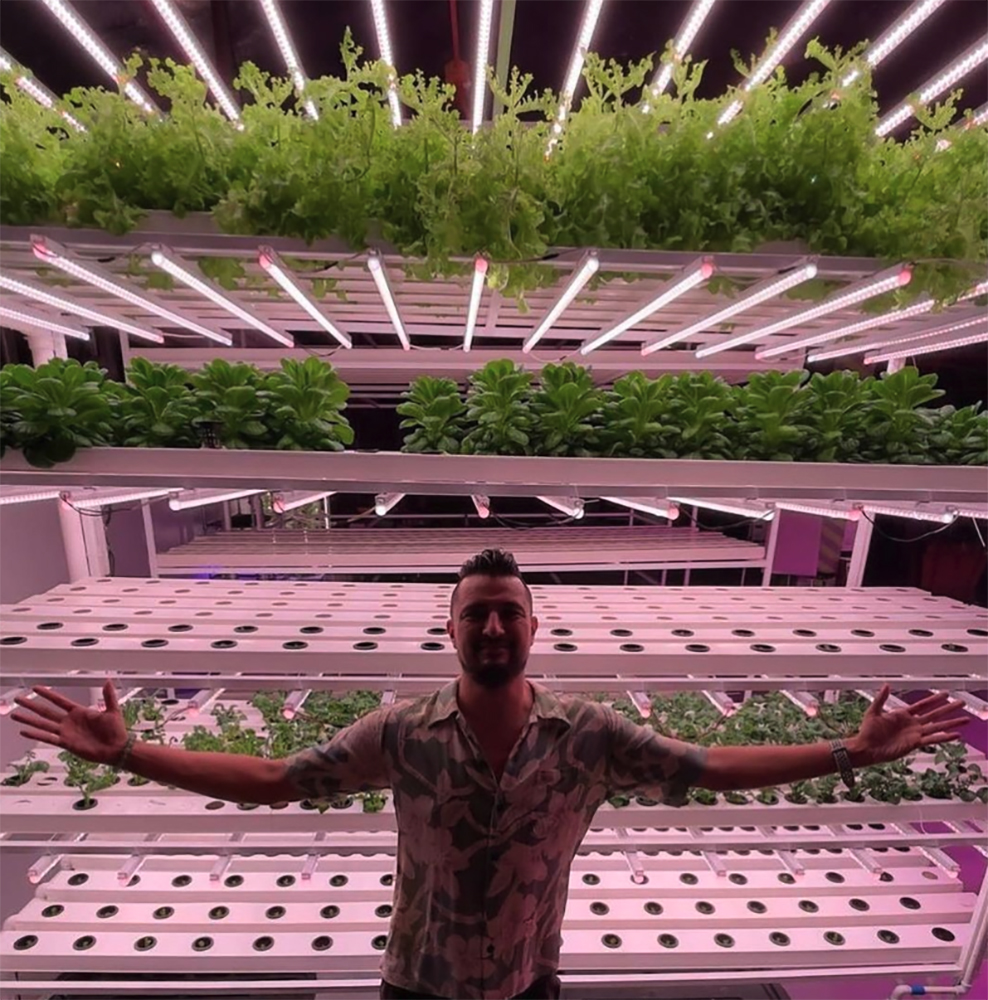 While Urban Greens reaches consumers in the Metro, their goal is to start urban farms in key cities all over the Philippines. "Our goal is to expand all throughout the different islands, in places that need it most and that import at least 99 percent of their food, like Siargao, Boracay, El Nido, and Bohol. A lot of food is not grown on site, and it takes days to get it to restaurants, for example. This means there's a high carbon footprint as well as reduced nutritional value," he explains.
ADVERTISEMENT - CONTINUE READING BELOW
In addition to reaching more consumers in different locations, what Urban Greens is most passionate about is helping the Philippines become more food independent and reducing the need to import food from neighboring countries. With the company's dedication to urban farming and producing healthy greens, this isn't far from being possible. Suffice it to say, the future looks green and promising.
To learn more about Urban Greens, visit eaturbangreens.com. You can also follow them on Instagram: @eaturbangreens and Facebook: facebook.com/EatUrbanGreens. Click here to access their order form.
More on Realliving.com.ph
Load More Stories