Gardening
Here's a Quick and Easy Way to Make Your Plants Look Shinier, Healthier
When wiping the dust off isn't enough. Photography: Instagram/fernmnl
Just like with anything you own, plants can eventually show some wear after a few weeks or months. Even when they're in good condition and watered well, dust and dirt could collect on the leaves, making them appear duller. The easy fix would be to wipe them off, but that won't always be enough to revive the luster your plant once had.
Some plants would usually be back to their shiny state when you give the leaves a quick rinse with water. When that doesn't work either, you might want to consider some external help in the form of leaf cleansers!
Before you click away, leaf cleansers are nowhere near the same thing as chemical-laden surface cleaners. These liquid solutions are formulated with natural ingredients that won't harm your plants, boosted with other plant oils and extracts to clean and polish leaves effectively. Most of them come in spray bottles for a mess-free application that also helps you target specific problem areas.
ADVERTISEMENT - CONTINUE READING BELOW
To use them, simply spray the solution on each leaf and gently rub it in with a microfiber cloth to polish. You can wipe off any dust and dirt before doing this as well, just to ensure you get a clean sweep and maximum shine. When done once or twice a month, your plants will always be in top shape!
Here's where you can shop these solutions online:
Fern Manila I Need to Shine Organic Leaf Cleanser (P550)
Fern's cleansing solution has aloe and herb extracts that removes impurities and nourishes leaves. Their kit already comes with its own microfiber cloth, so you don't need to purchase a separate one for your plant babies.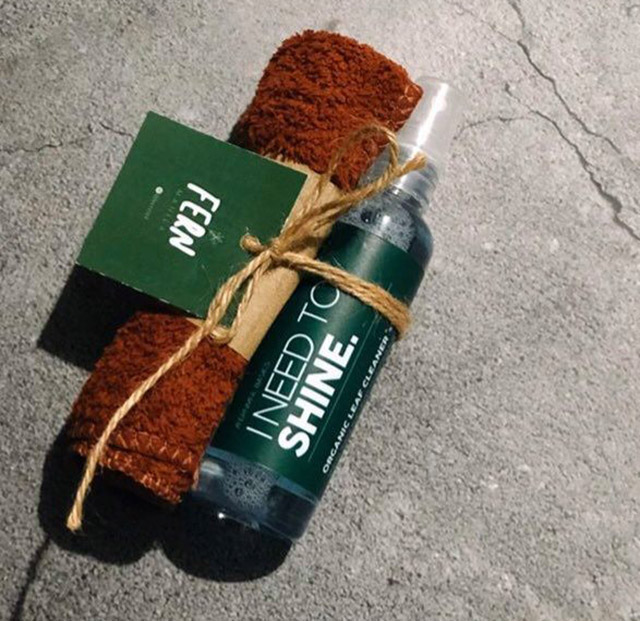 Here's what leaves look like before and after using Fern Manila's I Need to Shine: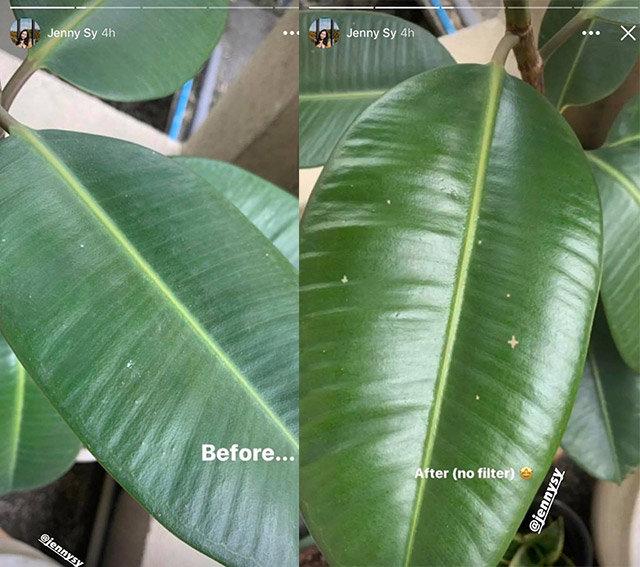 Plants and Pots MNL Plant Shine (P300)
Aside from being a one-stop shop for pink plants, this online store sells their own organic leaf shine product with lemongrass oil, lemon, and peppermint. Check their Instagram highlights to see the list of plants they recommend using it for!
ADVERTISEMENT - CONTINUE READING BELOW
Here's what a Zz plant looks like before and after using this leaf shine: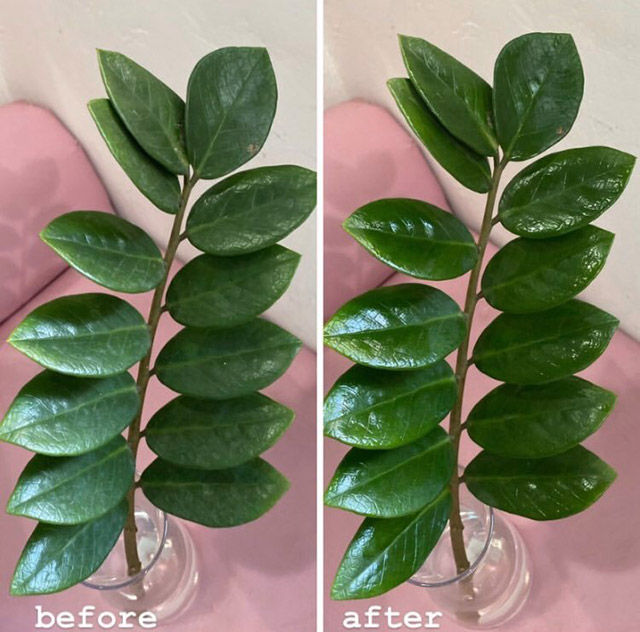 ADVERTISEMENT - CONTINUE READING BELOW
For more information, visit Fern Manila and Plants and Pots MNL on social media.
More on Realliving.com.ph
Load More Stories