Decorating
Here's One Way to Avoid Making Your Home Look Like Everyone Else's
Patterns can go a long way Photography: Wilcon Depot (main)
Many of us have been into the minimalist and the Scandinavian trend when it comes to how our spaces look, especially since the latter goes for the neat aesthetic of white and wood. While these can give your home an instant organized vibe, they can be made homier with a bit more color and personality. Don't feel too restricted by what you see on Pinterest; if you don't want your home to look like everyone else's, feel free to add statement pieces and interesting patterns.
The basics of using patterns
The first thing you need to consider when using patterns is your space. Ideally, patterns are used sparingly in a tiny room, but the smart use of horizongal and vertical lines can actually make it look bigger. You'll also want to consider the purpose of the room and the personality of the one who uses it. Shoud the space be relaxing? Is it a place where you can be playful.
ADVERTISEMENT - CONTINUE READING BELOW
The rule of thumb, according to TheInteriorDesignAcademy.com, is to use a maximum of three patterns. Make sure that each pattern draws from the same color scheme to make your space look cohesive!
Inspirations
If you'd like to stick with the Scandinavian theme, you can look into popular patterns of the northern European peninsula, which tend to be bold and playful. Check out the works of Josef Frank, Austrian-born architect one of the most important figures in Sweden's design industry. His art style is both modern and homey, and many of his patterns and prints include botanical designs and bursts of color.
ADVERTISEMENT - CONTINUE READING BELOW
Recommended Videos
ADVERTISEMENT - CONTINUE READING BELOW
Patterned tiles can also be an interesting addition to your walls. While they're usually placed in bathrooms and in kitchen backsplashes, they can also adorn common areas and private spaces.
ADVERTISEMENT - CONTINUE READING BELOW
Tiles available at Wilcon Depot
Walls and floors aren't the only ones that can benefit from patterns. Upholstery can immediately be made interesting with statement fabrics that stand out without painfully clashing with its surroundings.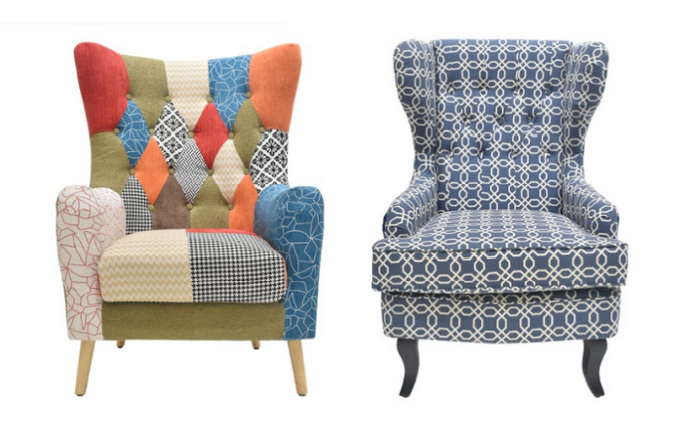 ADVERTISEMENT - CONTINUE READING BELOW
Heim accent chair available at Wilcon Depot
Additional sources: A Beautiful Mess, Svenskt Tenn
More on Realliving.com.ph
Load More Stories