Decorating
Simple DIY Home Project Tips We Learned From Our Readers in 2020
Real Living readers share with us their home projects! Photography: (L to R) Courtesy of Mai De Dios, Joan Zanoria
The 2020 pandemic has pushed people to stay in their homes, making space improvement a huge trend. Whether you've become a plant parent or a DIY expert, your home is probably quite different now from last year, and these upgrades have become the ray of light that helped you deal with everything that has happened the past few months.
We at Real Living have received a lot of your home and room makeovers, and as the year comes to a close, we revisit the best things we've learned from your DIY projects:
Upcycle old wood
Mai De Dios' home in Silang, Cavite showcases wooden furniture that her husband had customized from old wood and paleta, and it cost them only a total of P4,800 to make everything. The good thing about doing your own furniture pieces is that you can make them to size—and since Mai's family lives in a 40sqm apartment, they are able to maximize the space better.
ADVERTISEMENT - CONTINUE READING BELOW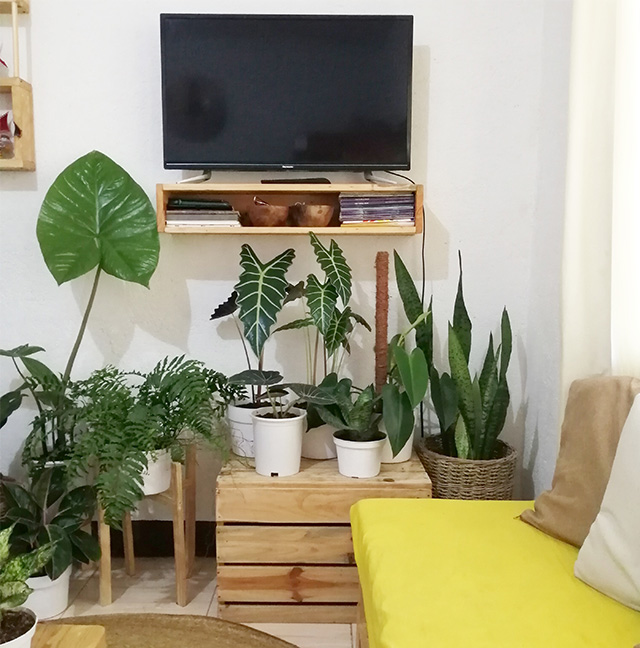 CONTINUE READING BELOW
Recommended Videos
If you're upcycling old wood, however, remember to add the needed coating to protect it. "We also make sure to keep our home clean to prevent pest infestations," Mai shares.
Read Mai's full story here: This Homeowner's 40sqm Home in Cavite Is Filled With DIY Furniture.
ADVERTISEMENT - CONTINUE READING BELOW
Breathe new life into your chairs by reupholstering them
When schools shifted to distance learning, Eunice Cleofas decided to redo the bedroom of her two boys to give them space for productivity.
"Because I have enrolled them in an online learning school, I was obliged to fix their room," she tells Real Living. "Plus, since I am working from home since [the] ECQ, I have all the time needed for home renovations."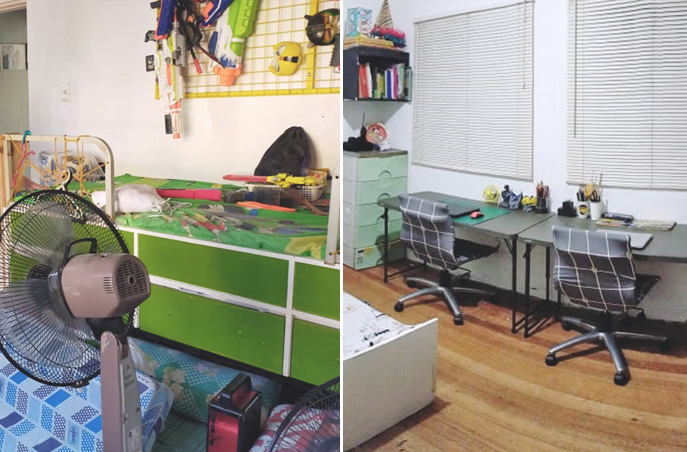 ADVERTISEMENT - CONTINUE READING BELOW
As the boys' room was being used as a laundry room, she her work cut out for her. She cleaned up, added customized drawers for additional storage, and repurposed party tables into work tables. She also got a pair of second-hand chairs, which she cleaned and reupholstered. "[I believe] having a personalized and organized area will encourage my kids to study."
Read Eunice's full story here: This Mom Shares How She Redecorated Her Kids' Room for Home Schooling.
When revamping your space, make sure to have a clear vision in mind
If you're going makeover a room, make sure to decide on a theme and stick with it. That way, you know exactly what materials to use and you'll manage to stay within budget. When Ariane Empaynado redid his bedroom in the Pampanga apartment he shared with a friend, he reveals that he only spent P25,000 on the makeover.
ADVERTISEMENT - CONTINUE READING BELOW
"My theme was chalkboard black with hues of grey and blue, and printed linens for contrast to the solid colors," he shares. "I painted a panel of the wall blue, repainted some patchy white paint left by the old tenants, repainted an old bed, painted a cheap foldable table, bought damaged furniture (so I can get a discount for it) and repainted it."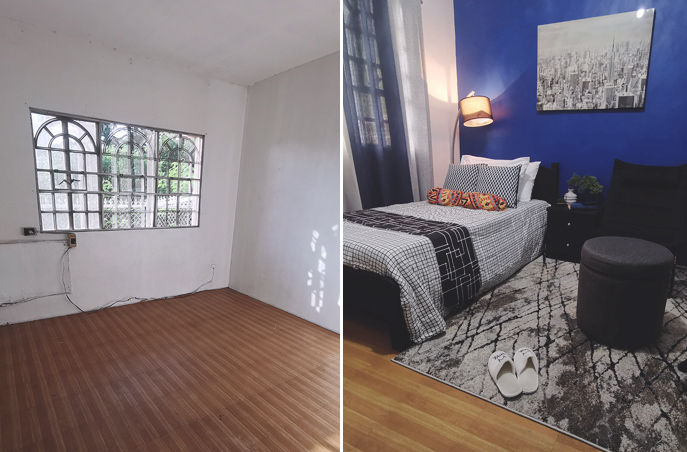 ADVERTISEMENT - CONTINUE READING BELOW
The space is also an on-going project. After saving up a bit, Ariane bought more accessories and pieces of furniture to give his bedroom  added personality. "You don't have to spend a lot of money if you have time to do it yourself, find the right items, and be creative," he says.
Read Ariane's full story here: A Modern Makeover for a Small Bedroom with a P25,000 Budget.
Get creative with what you have
By the end of the year, a lot of people have zoomed in on an appliance that has seen a lot of use, especially since everyone's almost always home—the humble electric fan. There have been a lot of fan makeovers floating on social media, and we have to say that they're all pretty creative! From laminates to spray paint, homeowners have gone all out to make sure that this well-used home necessity is given the aesthetic upgrade that it deserves.
ADVERTISEMENT - CONTINUE READING BELOW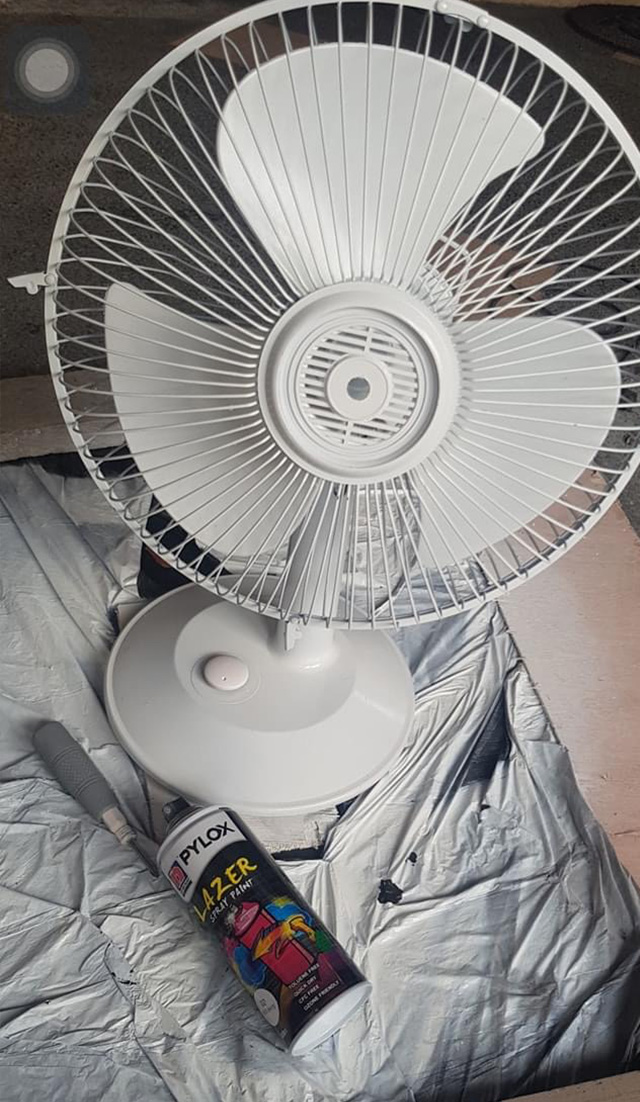 Read more about electric fan makeovers here: Check Out How These Homeowners Transformed Their Old Fans.
* * *
Do you have a home project you've been busy with this year? Or maybe you had your entire house made over? Share your story with us! Send your experience (together with before-and-after photos) to [email protected], and we might just feature you in our next article or video—or both!
ADVERTISEMENT - CONTINUE READING BELOW
More on Realliving.com.ph
Load More Stories