Decorating
7 Design Ideas From Stylish Hotels
There's more to a good hotel than undisturbed sleep and excellent room service—you can also get stylish design ideas for your home Photography: Seda Hotel & Hotel Mono Singapore
We visit hotels for vacations and staycations, but there is another use for these halfway homes: design inspiration. This isn't surprising, because many local and international hotel chains hire top-notch, international interior and hospitality designers that use only the best finishing materials and furniture. So this weekend, why not check in—and check out these hotels' fabulous designs?
Use natural materials and Zen lines.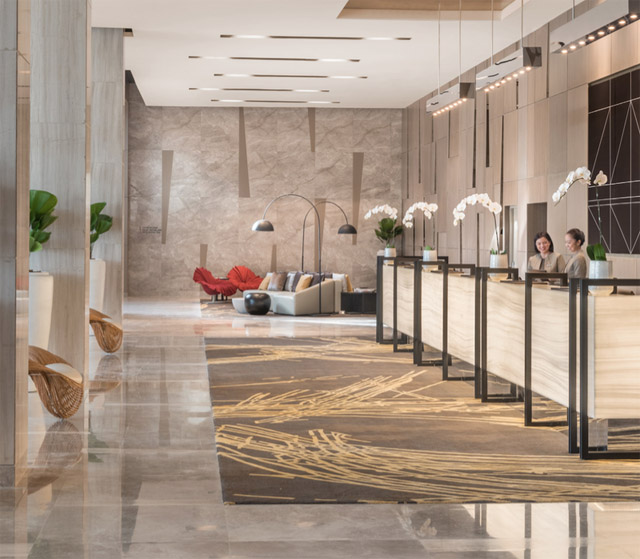 At the new Seda Hotel at Vertis North, Quezon City, luxurious but neutral-hued natural materials are used in the main lobby, such as travertine marble, and translucent agate. This is offset by sleek, Zen-like lines and modern Filipino furniture by designers Kenneth Cobonpue and Vito Selma.
Choose bold outdoor furniture.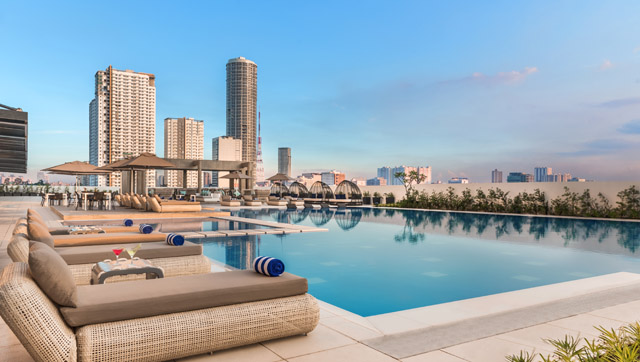 ADVERTISEMENT - CONTINUE READING BELOW
The usual kneejerk reaction is to decorate outdoor spaces with plastic furniture. Create a secondary living space by using weather-resistant pieces in bold shapes. The pool area of the Seda Hotel uses designer outdoor pieces by Kenneth Cobonpue and Coast Pacific.
Create a curio wall.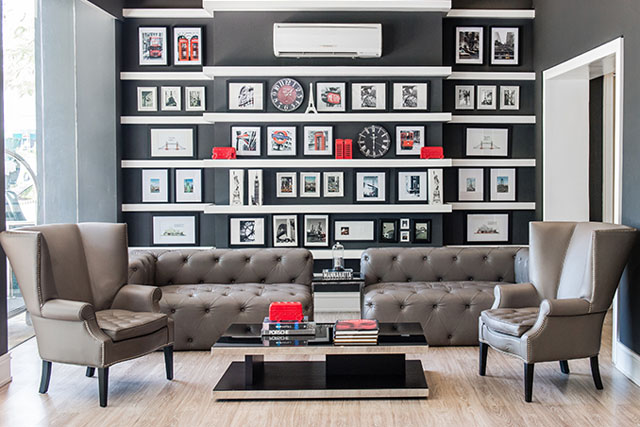 Interior designers Ivy and Cynthia Almario decorated the lobby of the Azumi hotel with club wing chairs and an accent wall filled with framed prints and accessories. Try this look at home, and paint your shelves white to contrast against a dark wall. To keep the whole setup uniform, use black-and-white prints in identical frames.
To see more of this hotel, click here.
Make it minimalist.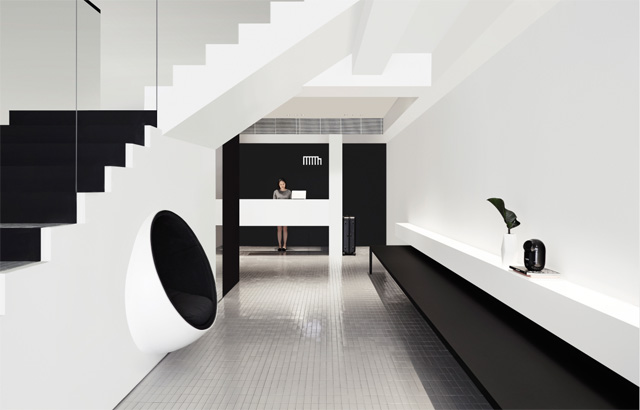 ADVERTISEMENT - CONTINUE READING BELOW
In tune with the entirely black-and-white palette of the Hotel Mono, the monochrome palette, restraint in furniture, and use of mirrors—works well in visually expanding the narrow hotel lobby. The Ball Chair-style of seat adds a mod 60s accent.
To see more of this hotel, click here.
Or go all-out in color and pattern.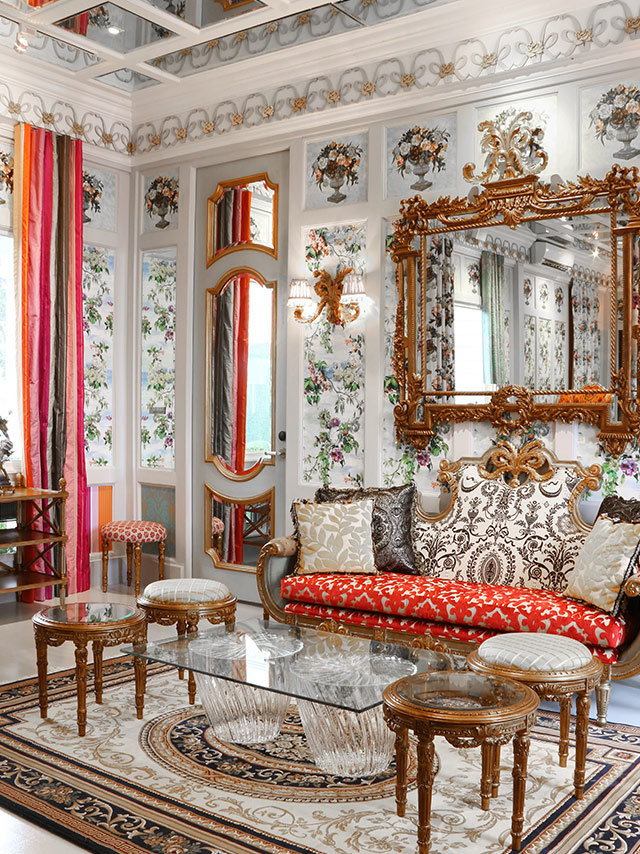 The Kamiseta Hotel in Baguio is a study in eclecticism—from its mixed patterns (all traditional prints) to its multi-color palette. All these details are kept in check by sticking to a single, classical-revival style.
To see more of this hotel, click here.
Decorate around a view.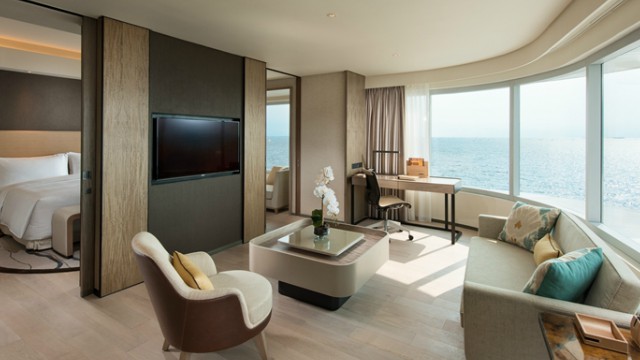 ADVERTISEMENT - CONTINUE READING BELOW
The relatively new Conrad Hotel Manila has curved windows that give an uninterrupted view of the sea and sky. To make the most of a wonderful view in your own home, use drapes that can be completely drawn, and position your furniture against the wall, so that those seated will face the view.
Go "urban glamping."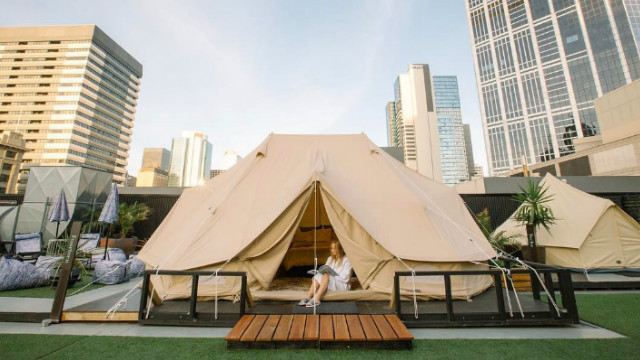 St. Jerome's hotel in Australia takes the trendy "glamping" (a comfortable form of camping) into an urbanized environment by pitching beautifully decorated tents on top of a roofdeck (with fun amenities, to boot). If you want to replicate this feel at home, try it first when you throw a party—rent a small tent, and bring out your indoor furniture for the occasion (don't forget the string lights).
To see more of this hotel, click here.
More on Realliving.com.ph
Load More Stories
---