Decorating
10 Cool Kid's Room Ideas For Small Spaces
Whether you live in a condo home or in a family house, there's no shortage of fun and creativity in decorating your children's rooms, regardless of space Photography: Dairy Darilag & Miguel Nacianceno (main)
We envision children's rooms to have a four-poster bed that's fit for a princess, a sprawling, padded play area to bounce about in, and perhaps a tree house in the backyard. But given the reality of urban and condo life, sometimes all that we've got is a bedroom (often shared with a sibling), a living room, and a balcony. So what's a kid to do?  
The secret to city-kid-living is creating flexible spaces and getting furniture that will grow with you—and a lot of storage also helps. Read on to discover our designers' tips. 
Add a teepee.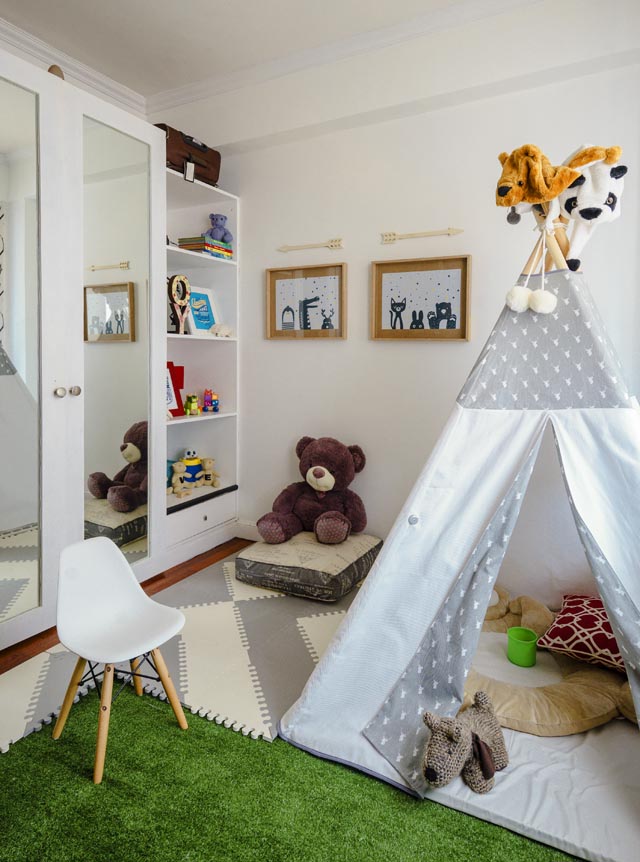 If you don't have the space for a separate play room, you can make a special play area right in your kid's bedroom (or anywhere in the house, for that matter) with a collapsible fabric tepee. Interior designer Catherine Cena propped up a Pottly N Tubby tent on top of rubber mats and faux grass in her daughter's room.
ADVERTISEMENT - CONTINUE READING BELOW
To see more of this home, click here.
Create a private nook.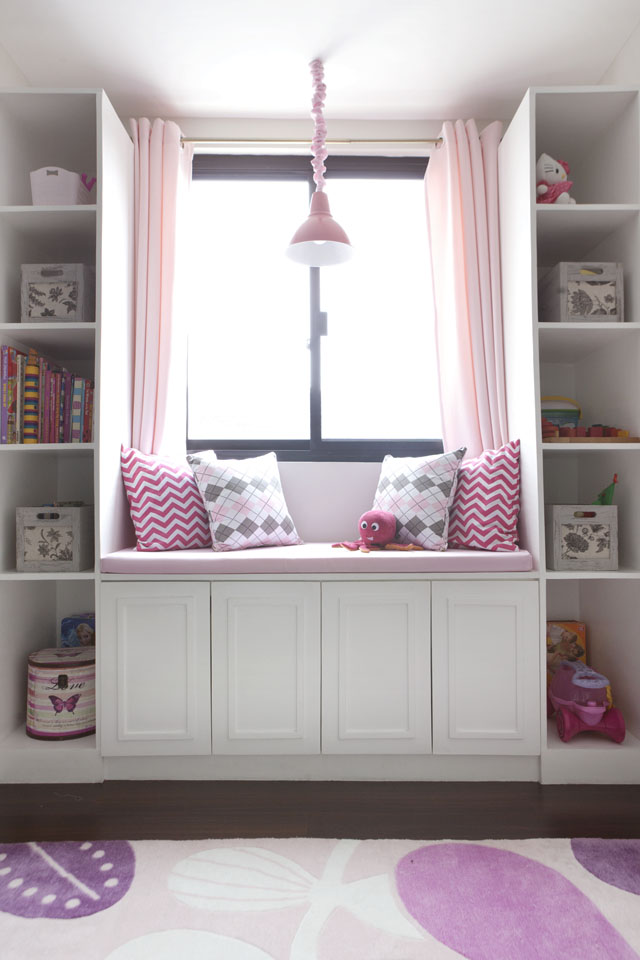 Pre-teens and tweens need their privacy, and you can create their own private nook even in a small bedroom. A window can be transformed into a quiet space with a ledge seat and curtains that can be drawn for added privacy, as seen in this reading nook in the Zulueta home. "My wife had the kids' rooms planned way in advance," says homeowner Jam. "We visited a lot of children's furniture stores in the States just to get ideas."
Stickers make great (temporary) accents.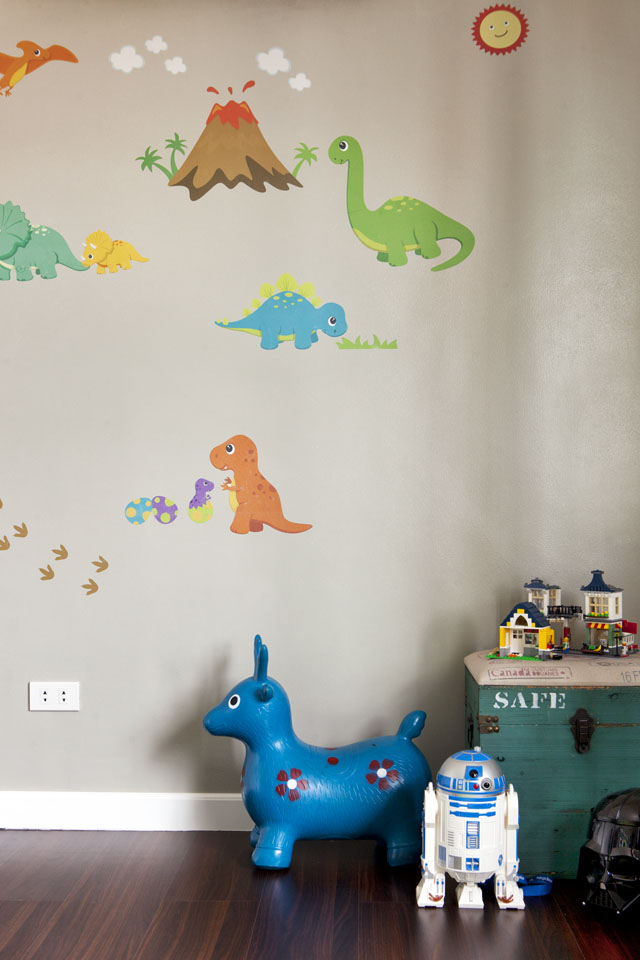 ADVERTISEMENT - CONTINUE READING BELOW
If you are renting your condo or your home and are not allowed to paint the walls, don't worry about your kids' rooms looking plain. You can create your own "mural" using stickers that you can peel off once the lease ends. Find sticker sets and decals like these at True Value and online at Lazada.
Create a fort under your bunk bed.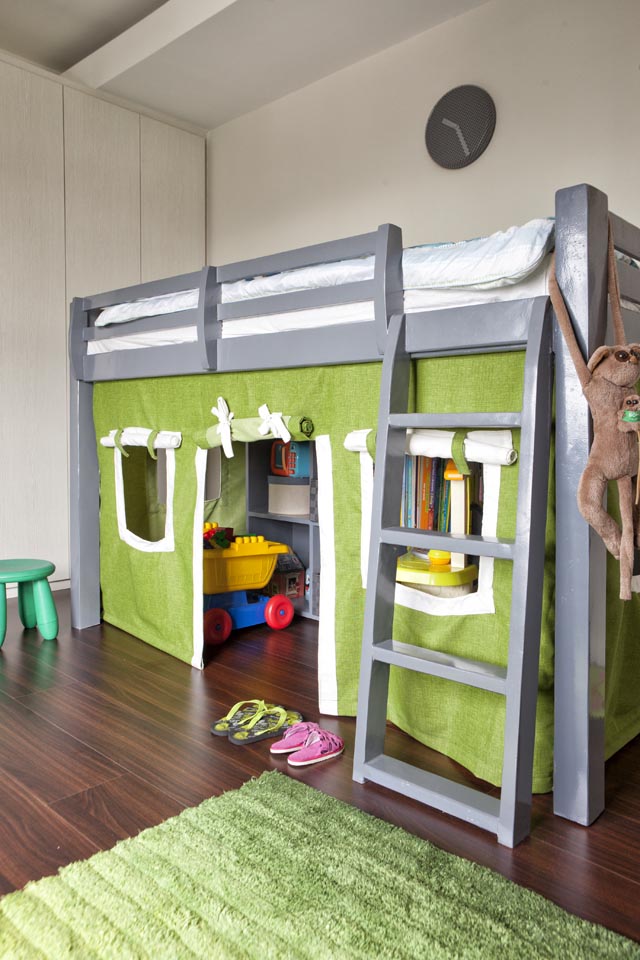 "Double-deckers are great for small rooms—they allow for separate beds and only take up half the floor space," says RL's former style editor Issa Villar. Did your roommate-sibling grow up and move out? Then transform the lower part of your double-decker bed into a study or play area. Here, homeowner Shawi Zulueta created a fun play area (and toy storage space) under the bunk bed with a fabric "fort." You can have a "playhouse bed" customized at Pottly N Tubby.
To see more of this home, click here.
ADVERTISEMENT - CONTINUE READING BELOW
Set aside a freedom corner.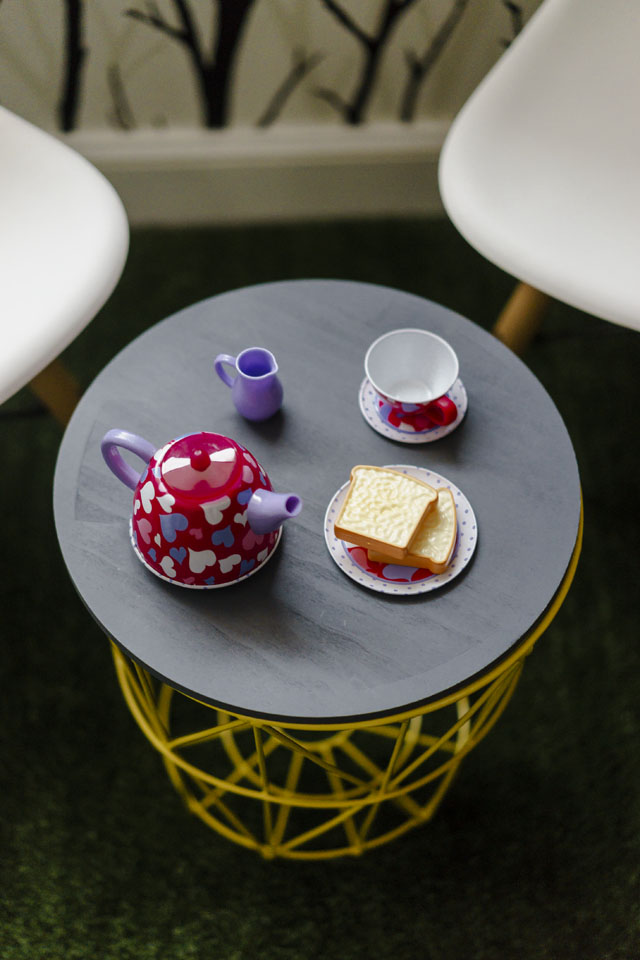 "Consider your children's hobbies," says interior designer Joy Ejercito. "Provide a bookshelf, desk, and a reading chair if your child delights in reading and writing; a small vanity table with a cute stool if she likes fixing herself in front of a mirror." In this tiny corner, Catherine Cena set up a cute teatime table for her daughter.
Use light colors.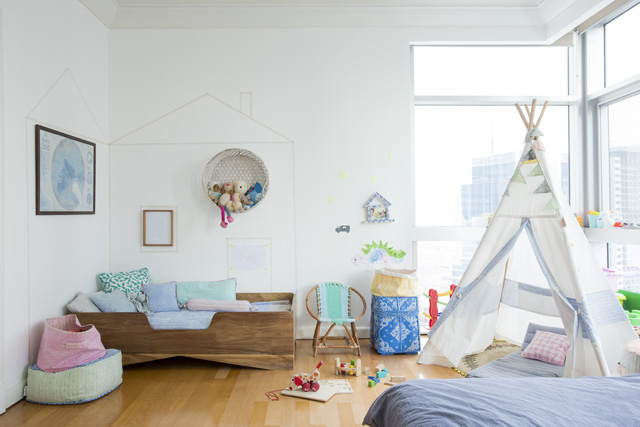 ADVERTISEMENT - CONTINUE READING BELOW
"Generally, light shades add a cheerful feel to the room and make a dim area seem bright," says Joy. "You can also use an accent color to a neutral-colored room to make it attractive, such as painting one wall in the room in a darker color or painting a mural." As seen here in this condo guest room, homeowner Naomi Pescheux created a light-washed play space for her son with a tepee, baskets from Duduk and L'indochine, and a Washi tape "cottage."
To see more of this home, click here.
Eschew cutesy baby hues.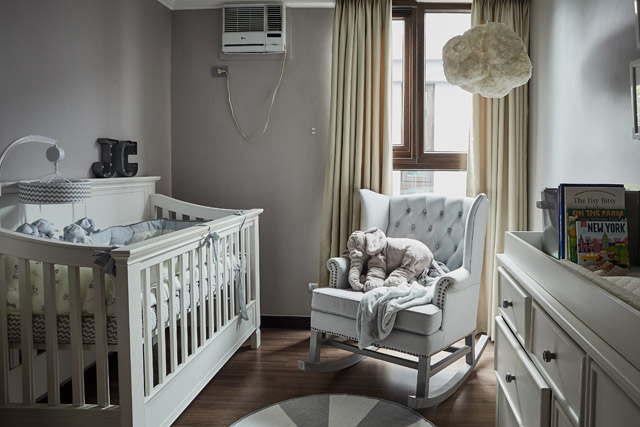 "In selecting colors for children's bedrooms, it is wise to use shades that have longevity," advises interior designer Van Acuña Solana. "This way, you won't have to do major paint renovation as the kids grow up." Interior designer Catherine Cena cites another point: "You know how kids' toys are always brightly colored? We try to choose the opposite!"
ADVERTISEMENT - CONTINUE READING BELOW
In this cozy and relaxing nursery, interior designer Evangeline Lim veered away from bright cartoon characters, and went for a sophisticated palette of light gray and oyster gray. "I'd say this is also a room that can 'grow' with the child," she says.
Assign proper storage.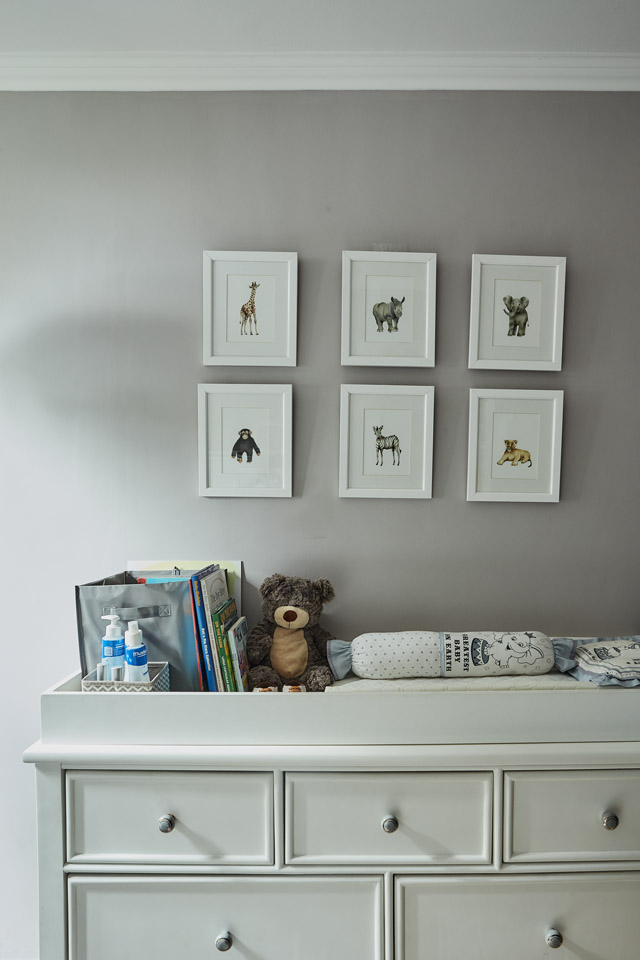 "Since kids have tons of stuff, label storage such as baskets or boxes to keep everything in place," says Van. "It will also encourage organization in kids as they grow up." In this nursery, interior designer Evangeline Lim created a changing station that also doubles as nursery storage.  
To see more of this home, click here.
Make a room that will grow with the child.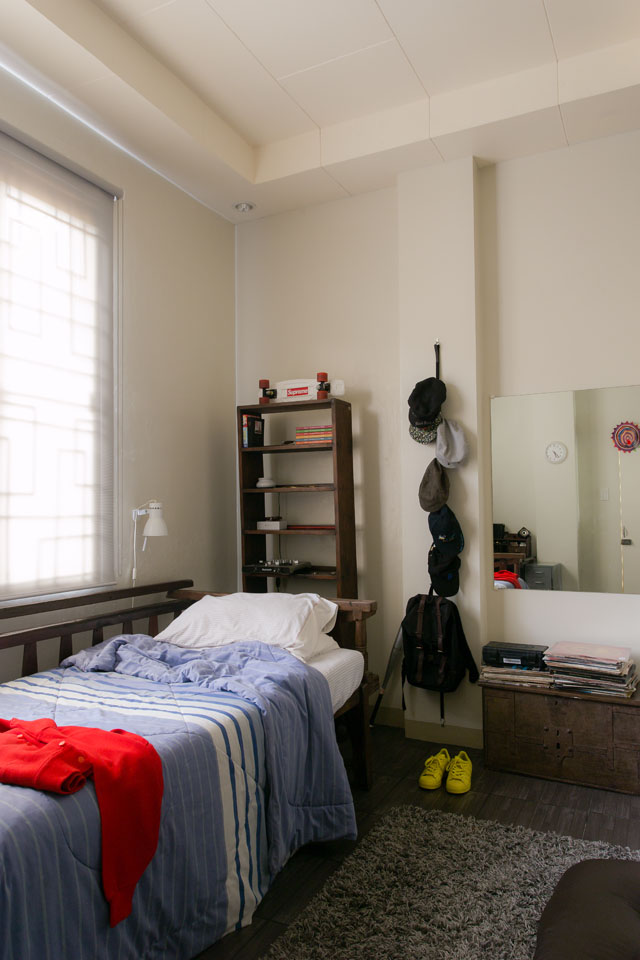 ADVERTISEMENT - CONTINUE READING BELOW
Says Joy: "Consider the age group of the child to know the particular design that's appropriate. The chosen design should last for three to five years or until when you are ready to do a makeover." Here, Rafael's room, with its subdued palette and antique wooden furniture, looks like it could "grow" with him until way after college. His bed is, interestingly enough, made out of an old kariton.  
Update with soft furnishings.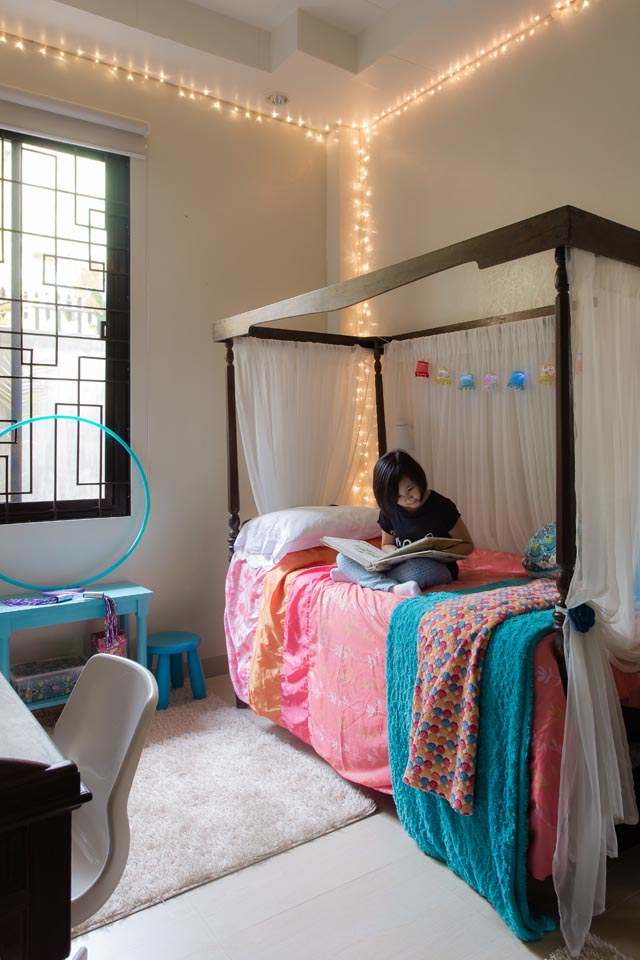 "If a child's room hasn't been decorated for a while, just by changing the bed linen and curtains is an affordable and easy makeover to freshen up the space," says Van. Here in the Bangaoet home, fairy lights and multi-colored linen adorn the four-poster bed from PNKY.
To see more of this home, click here.
More on Realliving.com.ph
Load More Stories
---