Building & Renovating
What You Need to Know About Building a Landslide-Proof House, According to an Architect
Architect Ed Urcia, the inventor behind the multi-awarded Prime Precast blocks, shares insights on how to build a house that can withstand heavy rains and flooding Photography: Shutterstock
As a result of climate change, natural disasters are becoming more common. Typhoons have become more destructive over the years and our country has seen its fair share of the devastating consequences.
According to Investopedia, "potential natural disasters are increasingly considered by homebuyers." When looking for a house, homebuyers take into consideration the location of the property to check if it's frequented by typhoons. Aside from being fearful of strong winds and flooding, landslides have also become a major concern.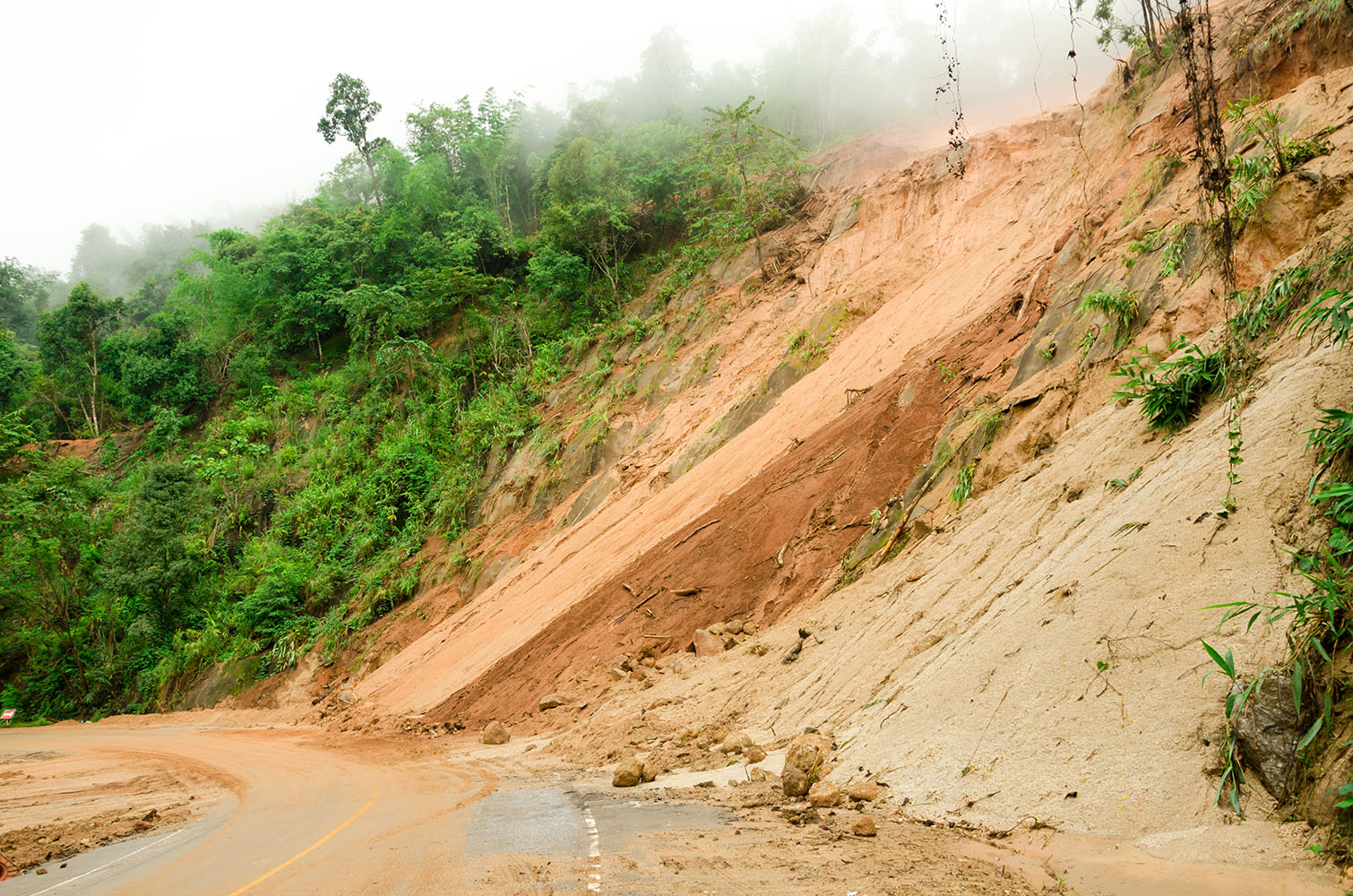 ADVERTISEMENT - CONTINUE READING BELOW
READ: How to Build a Typhoon-Resistant House, According to Design Professionals
Realliving.com.ph got in touch with Architect Ed Urcia to ask about building a landslide-proof house. Architect Ed worked in Brunei for over three decades where he was able to collaborate with fellow professionals within the Public Works Department. "I was able to work with foreign consultants on concrete corrosion and soil engineers, geodetic engineers, and geologists," he shares.
CONTINUE READING BELOW
Recommended Videos
Below, we ask Architect Ed for his insights on achieving a house that will remain standing despite heavy rains and flooding:
What considerations have to be made to make sure a house will be safe from landslides?
Architect Ed: Structural engineers start their designs from the ground. They study the earthquake fault line, location, soil bearing capacity, and history of the site to see if it's prone to landslides. The owner is advised to consider their chosen location, its cost implications, and the difficulty of construction. It's important that you get a professional you can trust.
ADVERTISEMENT - CONTINUE READING BELOW
READ: 8 Ways to Protect the Home from Flooding
What happens when you don't take into consideration the possibility of landslides when building a home?
Architect Ed: Structural engineers design houses on slopes to be landslide-proof. It is limited only to the cost and the limitation of the terrain. If the house is on a small lot, it's anchorage will be limited. The worst that can happen is for the whole property to go down or be destroyed.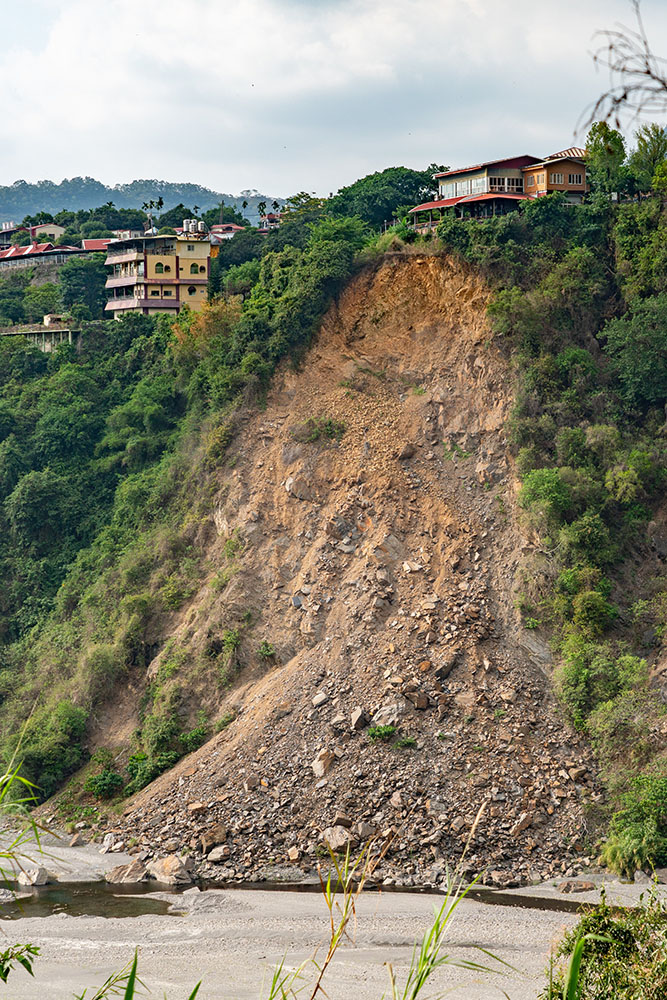 ADVERTISEMENT - CONTINUE READING BELOW
How can homeowners ensure their houses will remain standing despite heavy flooding?
Architect Ed: There must be a study of the downward water flow. There must be a working storm draining with catcher drain to redirect the water flow to a safe location. In Brunei, Kampong Ayer is a settlement where in the traditional houses, mosques, and schools are built on stilts above the Brunei River.
READ: This Tiny Home in the Mountains Remained Standing After Typhoon Odette
Does the positioning of a house play a role as well?
Architect Ed: A house built on a slope would need area for anchorage when designing overhanging structures. Columns and stilts may need piling to penetrate until it has set. Soil layers must be across the foundation and water flow must be redirected by a catcher drain.
It is highly recommended to not disturb or cut the toe of the slope. The toe of the slope is the "bottom or baseline section of the soil mass comprising the slope." Since retaining walls are expensive, a natural slope protection is preferred. Ideally, homeowners position their houses on a slope to make the most of the views that can be enjoyed from their property.
ADVERTISEMENT - CONTINUE READING BELOW
What building tips can you give to those who are planning to build their dream homes?
Architect Ed: As an inventor of lightweight materials, I would recommend using lightweight materials. A precast slab is 50 percent lighter than the conventional product and typhoon-resistant.
READ: Is Your Home Ready for the Rainy Season?
If you are in the process of planning your dream home or looking into renovating your space, Architect Ed suggests using lightweight materials like the precast blocks he invented. Sustainable, innovative, and multi-awarded, the precast blocks are affordable and easy to install as it doesn't require plastering and formworks.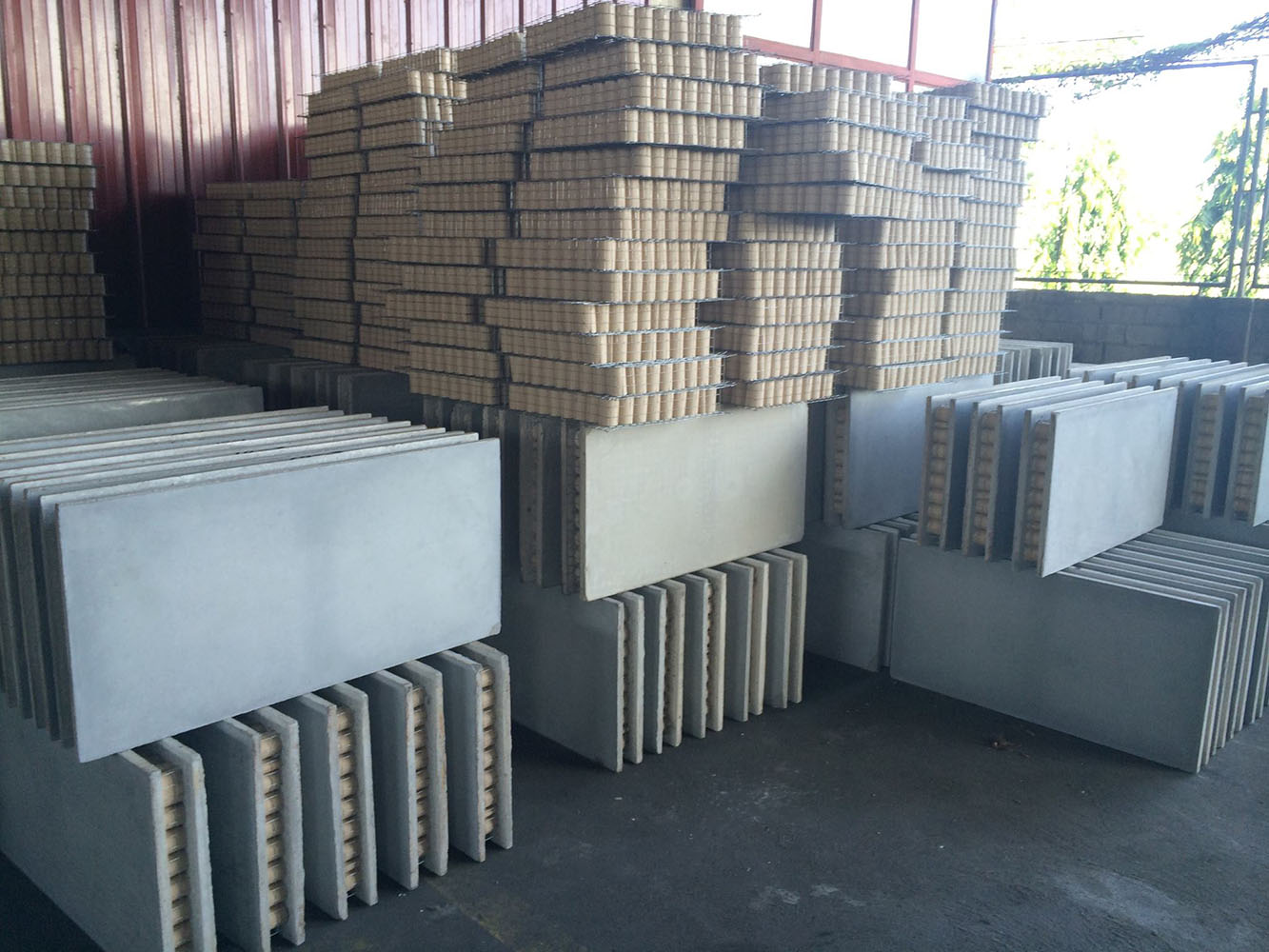 ADVERTISEMENT - CONTINUE READING BELOW
According to Prime Precast Manufacturing's Facebook page, the blocks can be used as walls, flooring, deck roof, and decorative walls, to name a few. It has a compression strength of 1,350 psi and a three-ton flexural strength. Architect Ed also had the material tested by the DOST Fire-Testing Lab, the results of which show that a 4"-thick slab has a one-hour fire rating while the 6"-thick slab received a two-hour rating. The 8"-thick slab was found to be fireproof.
Also referred to as "Easy-Block," the sturdy material is made of cement and toilet paper cores as infill. An article on Inquirer.net says that the precast blocks are also "bigger and cheaper than traditional hollow blocks and bricks." To learn more, follow Prime Precast Manufacturing on Facebook.
More on Realliving.com.ph
Real Living is now on Quento! Enjoy more of our stories by clicking here to download the app.
Load More Stories