Building & Renovating
Which Solar Power System Should You Choose? Here Are the 3 Types You Can Consider
We talked to a solar power installer to help you decide Photography: courtesy of UpGreen Solar Power Installations
Who doesn't want to have a lower electricity bill? Paying less every month can lighten the burden of homeowners trying to make monthly household budgets work. Perhaps this is the reason why many are turning to solar power and seriously considering investing in solar panels. While the initial investment can be expensive, you can't dismiss the long-term benefits you'll reap.
UpGreen Solar Power Installations has been in the business of installing solar panels since 2017. For almost five years, they met homeowners with different concerns such as electricity bills and how they can save electricity when using appliances such as AC units, ovens, and water pumps.
If you're leaning toward switching to solar energy, you might be wondering how the process works. Is it as easy as installing the solar panels or do you disconnect entirely from the utility company? To help you understand how solar energy works, we talked to Carlo Paolo Octavo of UpGreen so you can make the best decision for your home.
ADVERTISEMENT - CONTINUE READING BELOW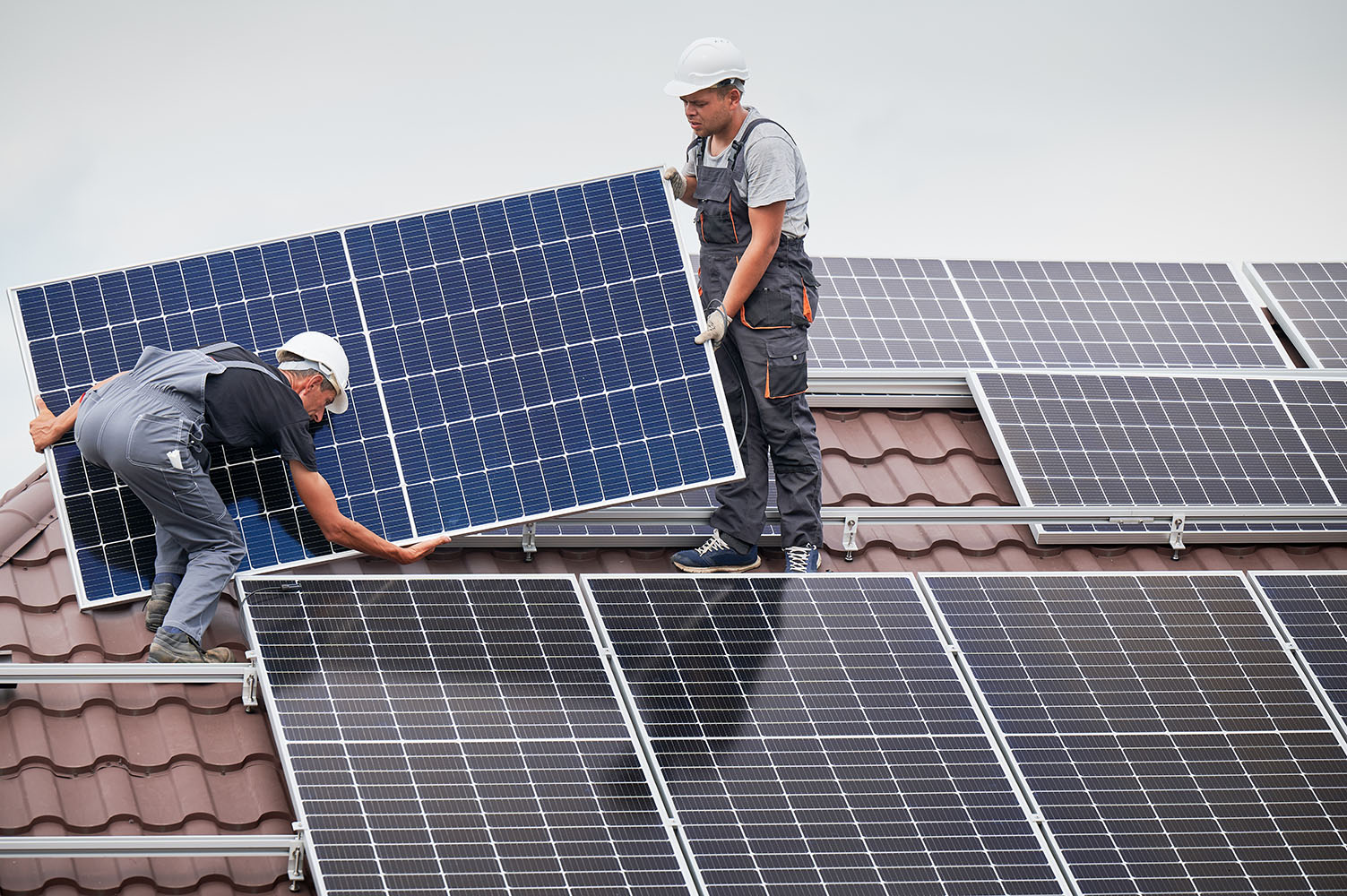 READ: Thinking of Switching to Solar Energy? Here's Where You Can Buy Solar Panels in the Philippines
What are the different types of solar power systems?
According to Carlo, there are three types of solar power systems – Grid-Tie, Off-Grid, and Hybrid. "The chosen solar power system will depend on the number and type of appliances the owner has as well as when or what time they usually use the appliances – whether they use it during the day, at night, or equal," the owner explains.
In terms of differences between the solar power systems, the Grid-Tie system works without a battery. Given this, it has no storage for power. "It cannot be used at night and during brownouts," Carlo says.
READ: Where to Buy Solar Panels in the Philippines
How does the Grid-Tie Solar system work?
The Grid-Tie system is often used to save on daytime electricity consumption and can be used on all types of appliances. "This system is ideal for homes with a higher daytime or equal day and night electricity consumption. However, it can also help save on nighttime consumption or total electricity consumption via optional net metering," shares Carlo.
Net metering is the option homeowner Paul Baes chose which we previously featured. Through net metering, his current Meralco bill is at Php0. "Net metering is a program under RA 9513 or the Renewable Energy Act of 2008," Carlo says. "Under this, owners of renewable energy sources like solar can export or 'sell' the excess or unused energy generated by their solar power system to utility companies like Meralco. They will not be paid in cash but they will receive 'cash credits' that will be used to deduct on their nighttime consumption or their total monthly electricity consumption," he adds.
ADVERTISEMENT - CONTINUE READING BELOW
READ: From Php15K to Zero Monthly Electric Bill: How This Homeowner Makes the Most of Solar Panels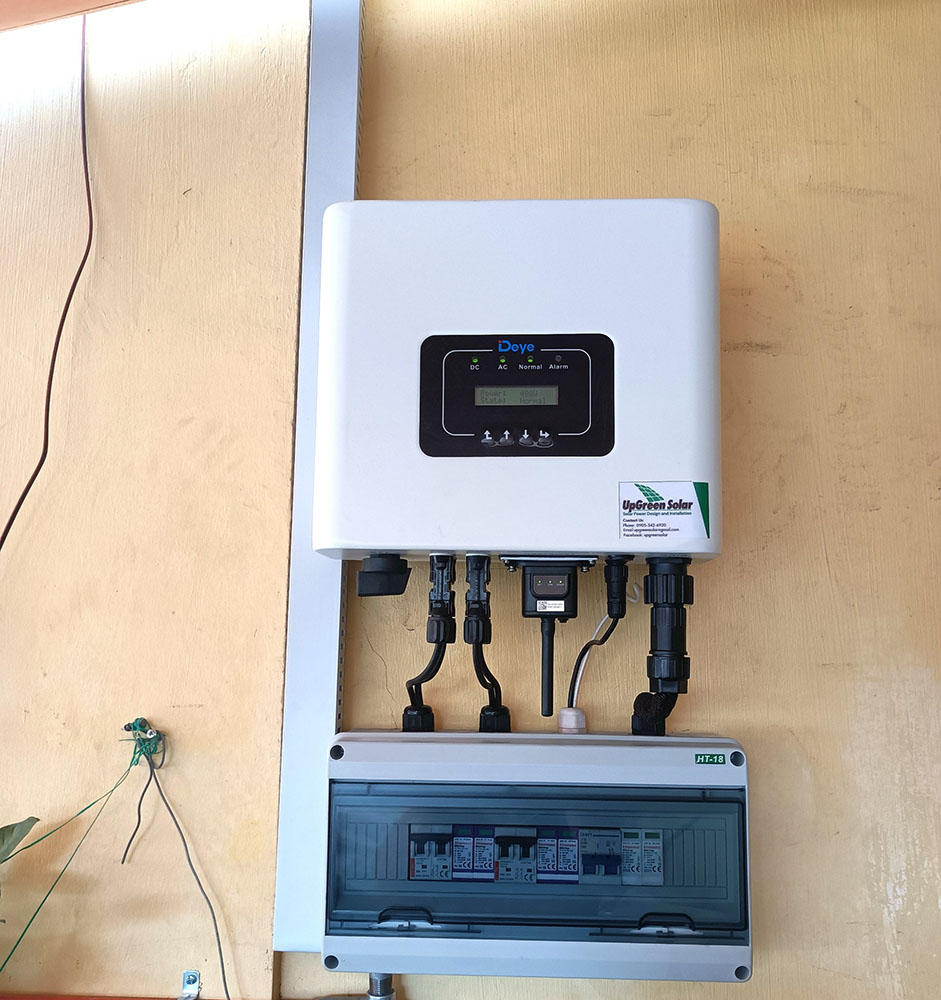 Carlo explains that in the Grid-Tie system, solar power is used to power the appliances during the day. When the energy harnessed is enough, the electricity will be coming solely from the solar panels. However, when the energy harnessed isn't enough or when it's raining or cloudy, Meralco will automatically supplement the difference.
ADVERTISEMENT - CONTINUE READING BELOW
How does the Off-Grid Solar system work?
Simply put, this is the type with battery storage, works without a Meralco connection, and is ideal for areas with no line of electricity. "This type of system has limitations as what it can power depends on the size of the solar components used," Carlo shares.
Compared to the Grid-Tie system, the Off-Grid system can also be more expensive because of the costs of the batteries and other components needed to set it up, especially if the house has appliances such as AC units, water pumps, and heaters. "This system also requires battery replacement every two to three years or every eight to 10 or more years depending on the type of battery used. Excess power, if there are any, cannot be exported or sold to Meralco," adds Carlo.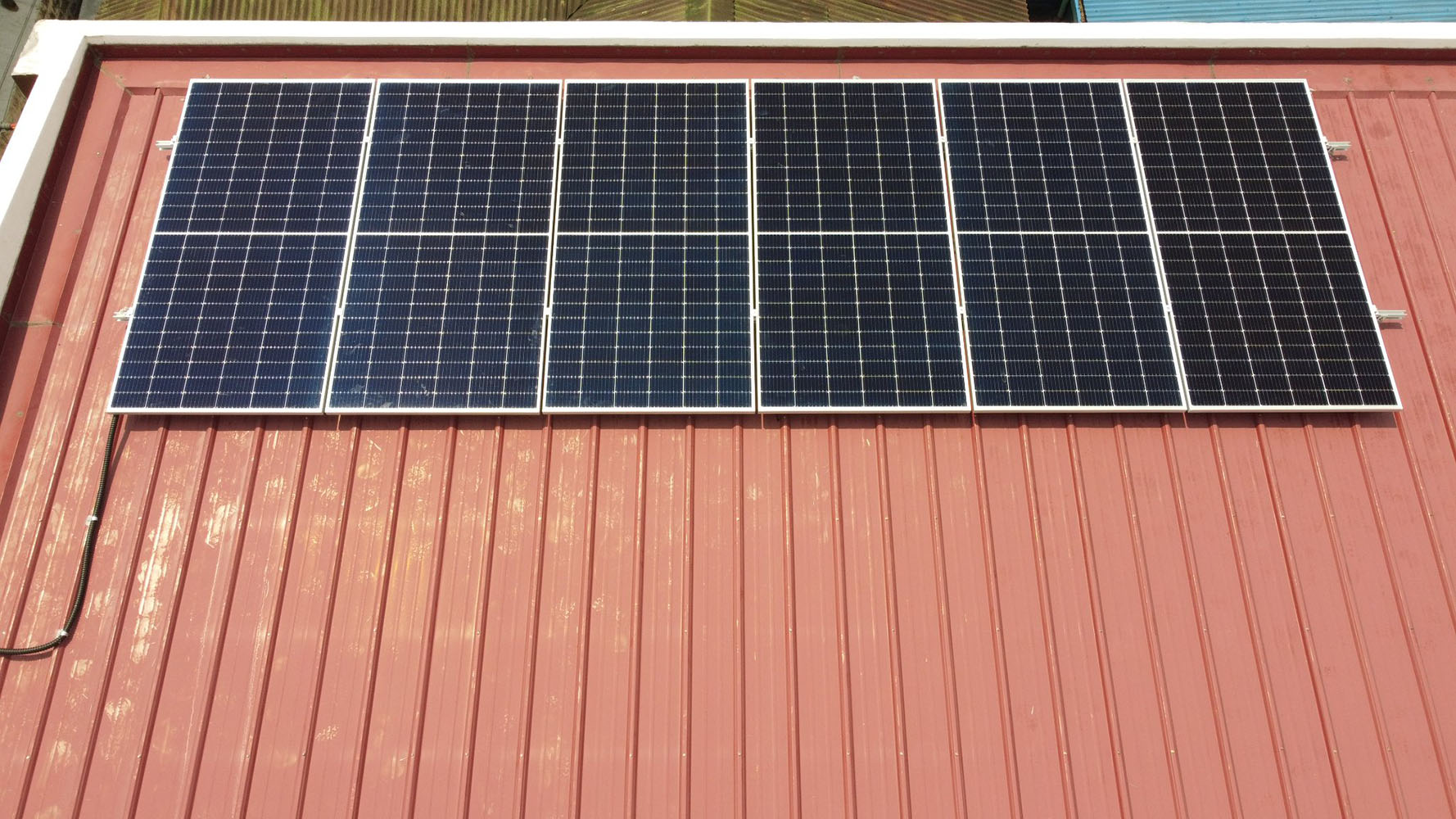 ADVERTISEMENT - CONTINUE READING BELOW
How does the Hybrid Solar system work?
As its name suggests, the Hybrid solar system is a combination of Grid-Tie and Off-Grid systems. "A battery storage can be connected in this system. It works like a Grid-Tie system where in savings from the daytime usage of appliances and excess power can be sold to Meralco via optional net metering. It also has a battery storage system that can be used to power selected essential appliances," Carlo explains.
READ: This Off-Grid, Solar-Powered Campsite in Tanay, Rizal is Worth Visiting
How do you choose between the three types of solar power systems?
According to Carlo, they ask about the priorities of the homeowners first. "If their main goals include lowering or achieving a zero electricity bill and a faster return of investment, we recommend the Grid-Tie solar system. This system also works in areas where there are no frequent brownouts," he says.
ADVERTISEMENT - CONTINUE READING BELOW
Meanwhile, if the area where the house is located often experiences brownouts and the owners want to have backup power, a Hybrid solar system is the best option. It can also be used to power essential appliances anytime.
"If they have no existing Meralco or distribution utility connection or if they simply want to have a stand-alone connection, we recommend the Off-Grid system," Carlo adds.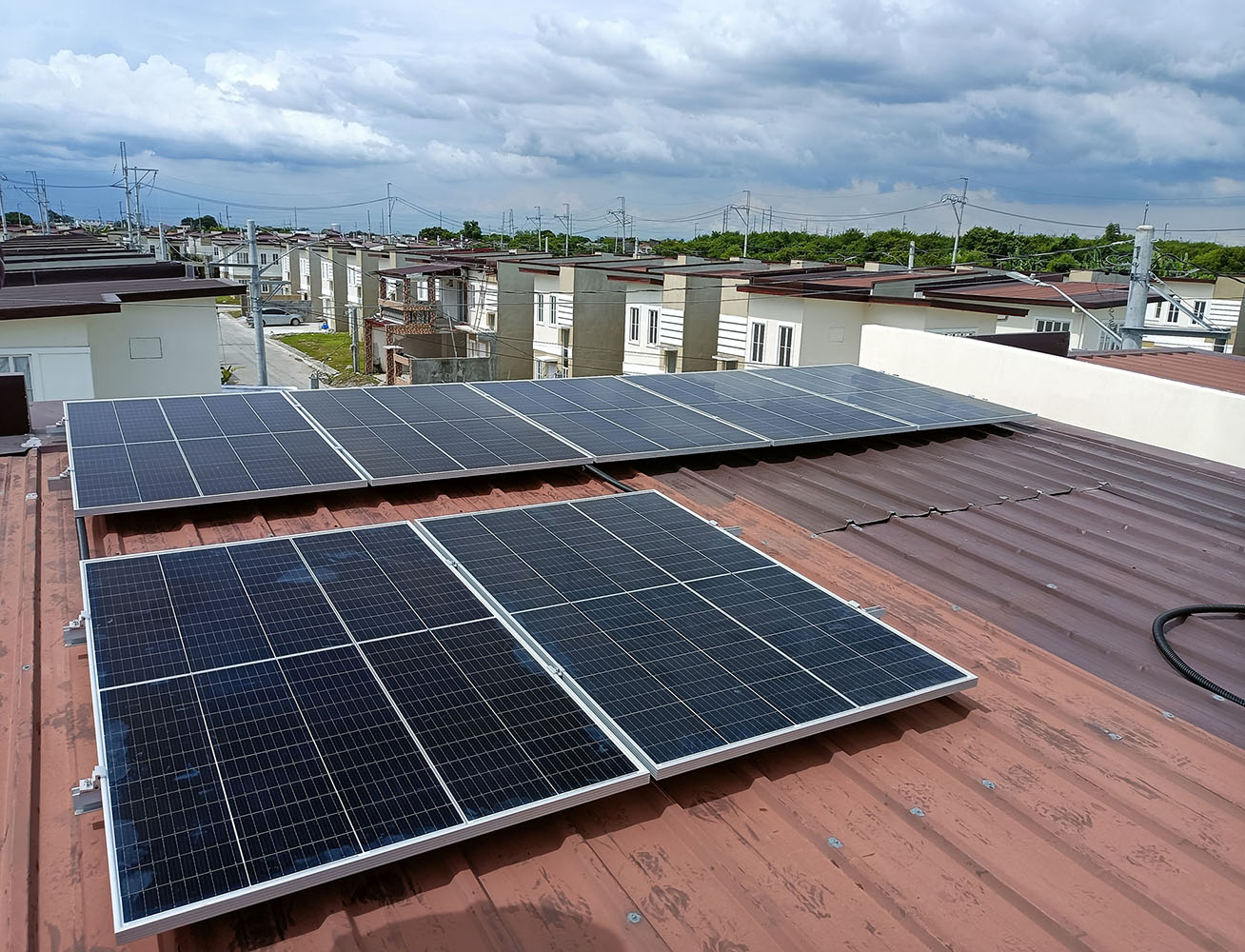 ADVERTISEMENT - CONTINUE READING BELOW
Carlo says that it's important to get in touch with reputable installers when looking into switching to solar power. There are many misconceptions about the costs of the different systems and a reliable company can best discuss these with you.
"Others think there's no solar power when it's cloudy when in fact there's still power available although it's lower. There are also newer solar batteries available in the market today that can last up to 10 years or more," he adds.
READ: This Family Built a Solar-Powered Beach House After Temporarily Moving Out of Their Condo Home
Do you have questions about solar panels and would like to learn more? You can get in touch with UpGreen Solar Power Installations on Facebook. You can also email them at upgreensolar[at]gmail.com.
More on Realliving.com.ph
Load More Stories