Building & Renovating
Condo Renovation During the Pandemic: What to Do, What to Expect
Homeowner Dianne Mendoza shares how she and her husband renovated their own condo in the midst of COVID restrictions. Photography: Courtesy of Dianne Mendoza
Renovating a condominium, compared to a house, can be more challenging—especially when you're in the midst of a pandemic. You have to adhere to your building's rules and regulations and, these days, they change a lot.
Early in 2020, after months of searching, my husband and I finally found the two-bedroom unit that met all our requirements: a good size for our growing family, a nice location, and a great layout to work from. 
The month after we officially purchased our unit and started planning the renovation works, the government declared the lockdown. With quarantine in place, more stringent requirements from our building, and the country switching between different quarantine classifications every few months, it took more than a year for us to finally move in.   
We are loving our new home, and while I think it was worth the wait—and great things do take time—here are the things I learned.
ADVERTISEMENT - CONTINUE READING BELOW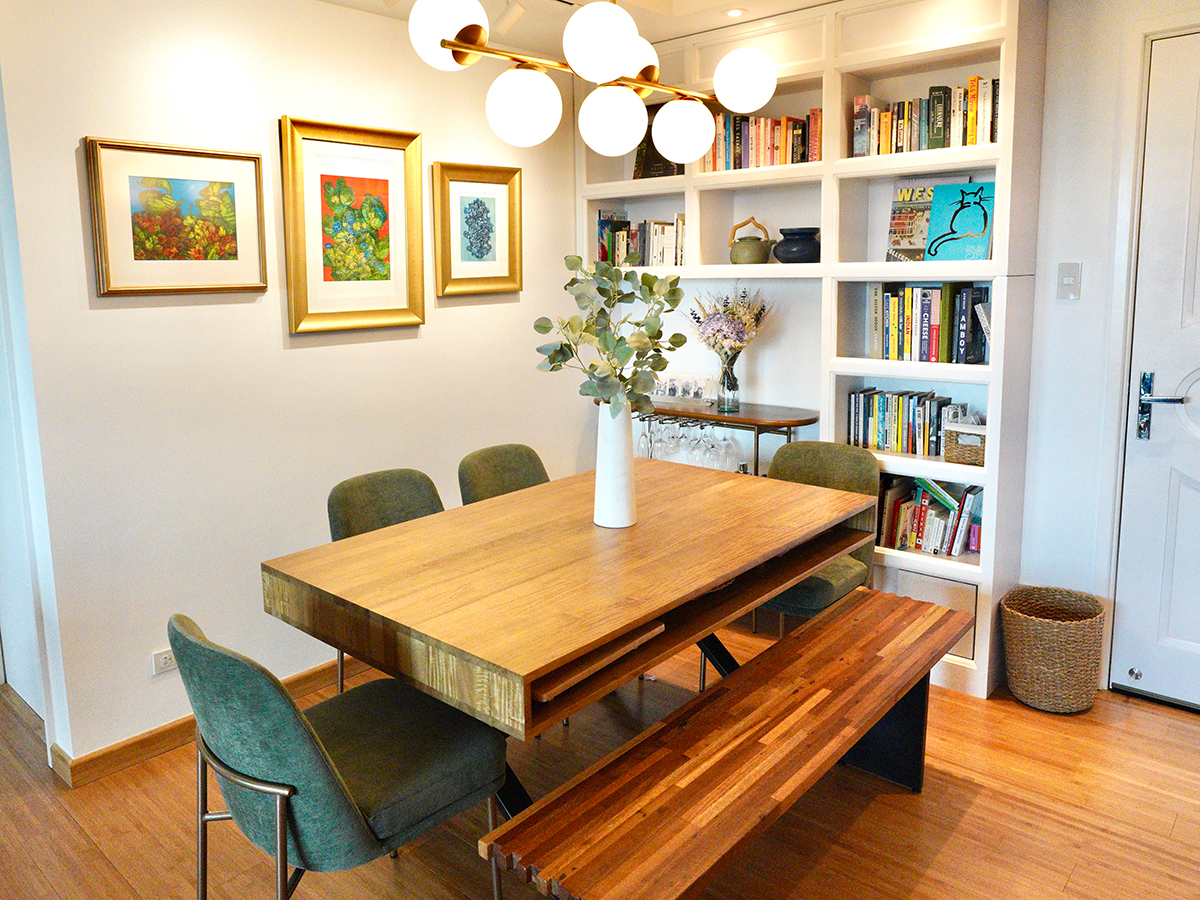 Expect delays.
Of course with construction, this is already the case even without a pandemic. Expect the renovation period to take longer than usual due to government and building restrictions, limited manpower, and more unforeseeable circumstances that normally wouldn't happen pre-pandemic. If it normally takes 60 days to do major renovation in a two-bedroom apartment, during this time it can take weeks or even months longer. Even with stricter guidelines already in place, some of our suppliers and their workers tested positive for COVID, causing warehouses to be shut down and deliveries to be postponed.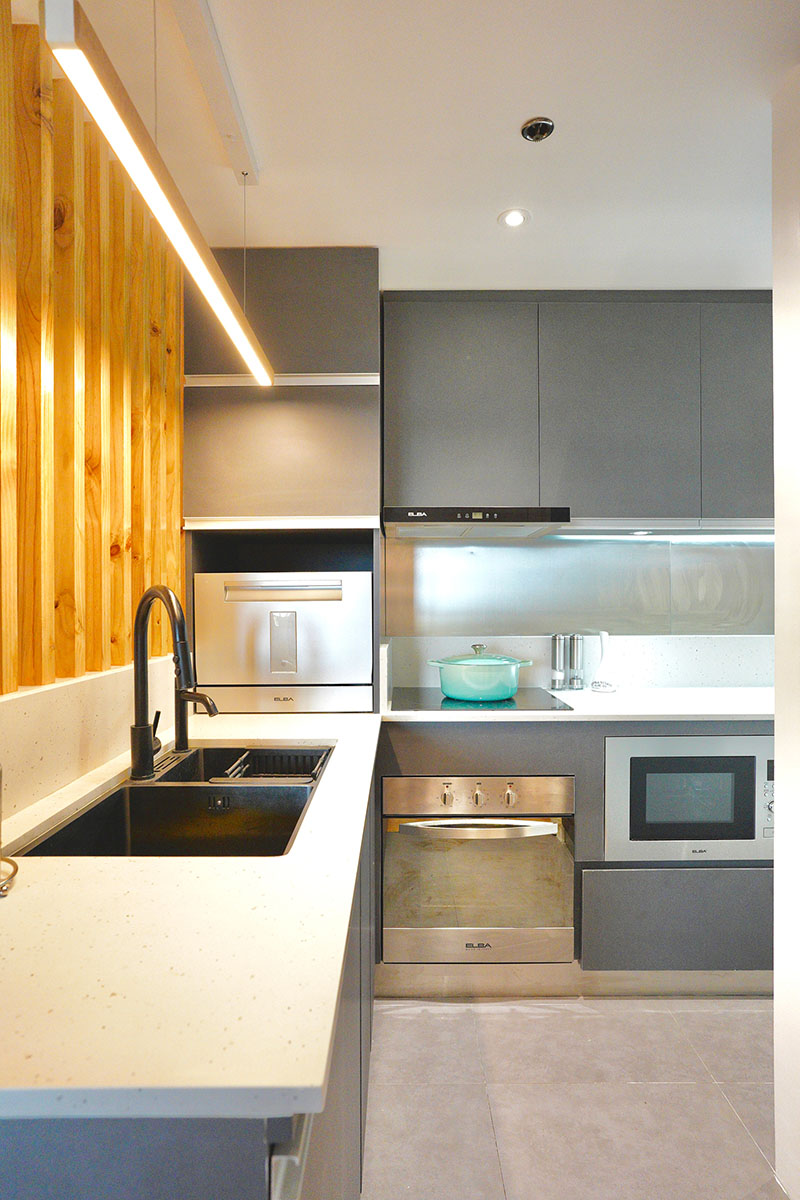 A week before we thought we'd finally be able to move in,  the government reimposed ECQ in the entire Metro Manila, and work was halted for more than a month. Because of how unpredictable the situation is, you can expect things to get delayed even when you think you're already very close to finishing up. Despite the delays, it is still better to be cautious and prioritize everyone's health and safety. 
ADVERTISEMENT - CONTINUE READING BELOW
Know your building's renovation guidelines and discuss them carefully with your contractor.
Every condominium building has its own set of rules and regulations for renovation works and some much stricter than the others. Clarify these guidelines early on, especially the maximum number of days you are allowed to renovate and the penalties you or your contractor will incur if you extend. Make sure you or your contractor apply for necessary work permits ahead of time to avoid further delays.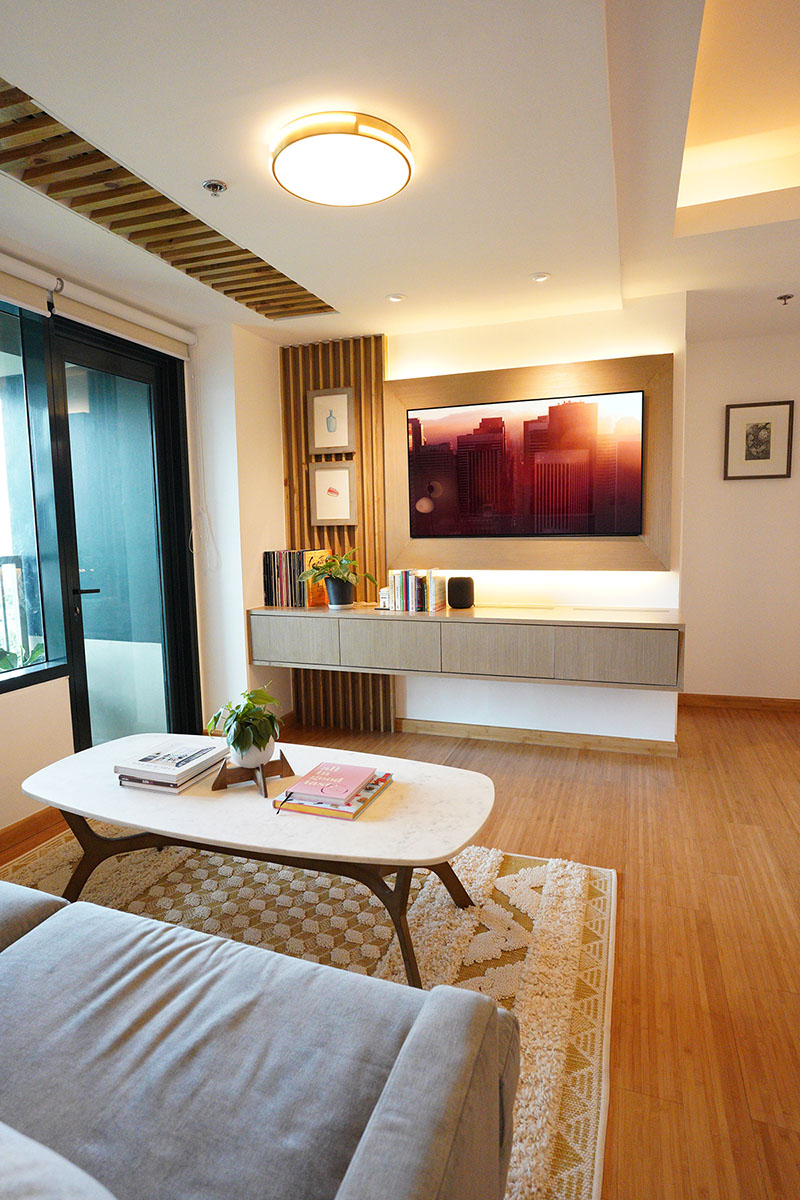 ADVERTISEMENT - CONTINUE READING BELOW
Many condos also lessen the number of workers they allow inside and even require workers to get tested for COVID every couple of weeks. To ensure the safety of workers and minimize their exposure, your contractor should also provide them with a daily shuttle that will transport them to and from the site. 
Do what you can off-site.
This will help fast-track your schedule, given the limited hours and workers allowed inside the unit. Also, there are several construction materials that are commonly not allowed inside units (e.g polyurethane varnishes, oil-based sealers, solvents) which can limit your options, especially if you want custom, built-in furniture. 
Ask your contractor to do most carpentry works, such as cabinets, shelves, and closet doors, in their offsite location. If it's not possible for them to do this, get third-party suppliers who specialize in these products, so your general contractor can focus on works inside the unit at the same time other items are getting completed elsewhere. It is better to source third-party suppliers for the manufacture and installation of bedroom closets, kitchen cabinets and countertops, and hardwood floors, since these require specialized skillsets, materials, and tools.
ADVERTISEMENT - CONTINUE READING BELOW
Check on the progress regularly
Whether it's just through photos or videos, make sure you check on the progress being made at least weekly, even if you can't visit the in site person. This way, you'll be able to make corrections right away and avoid having to do major overhauls later on.  Ask your project manager to give you regular updates and check which items are not being completed on time and why.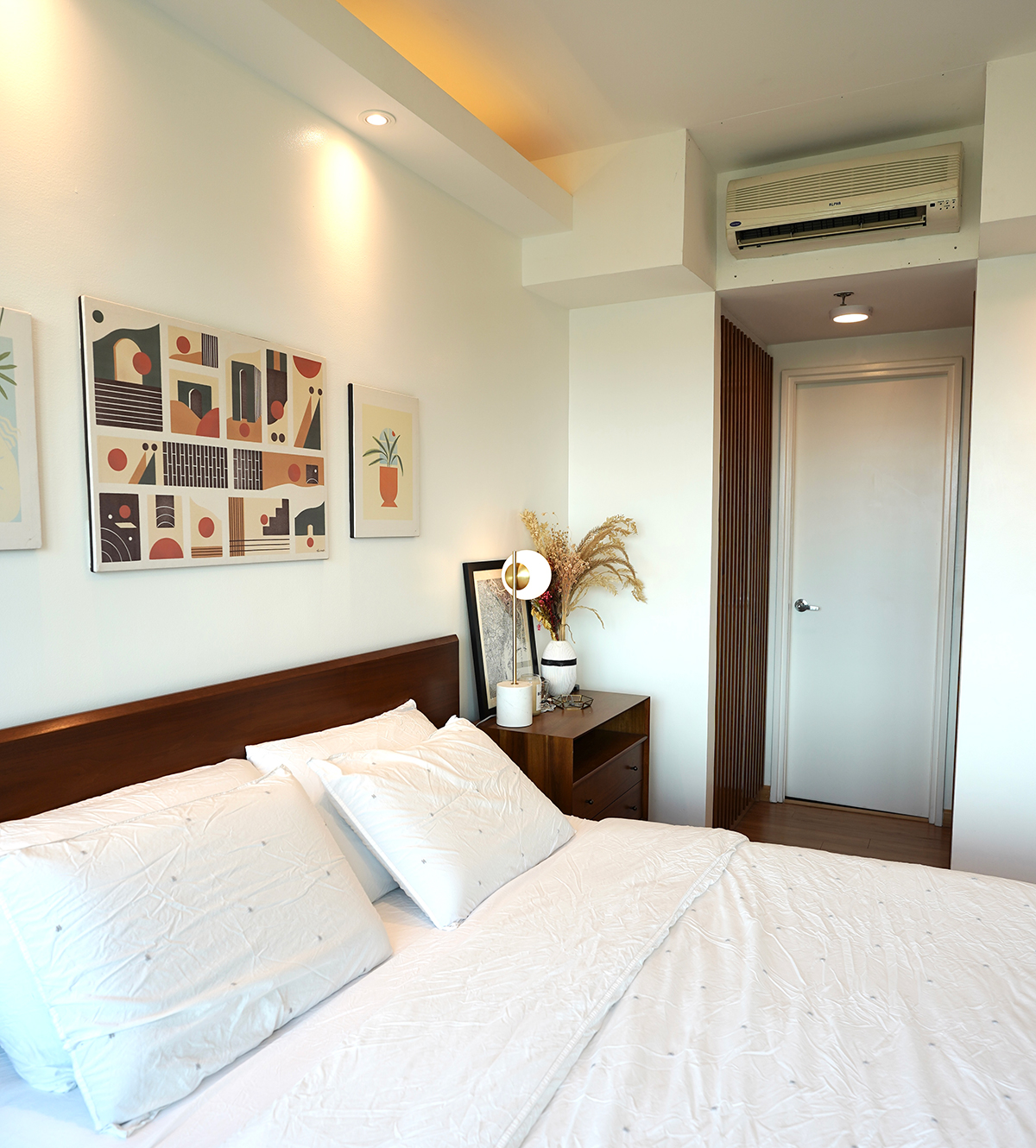 ADVERTISEMENT - CONTINUE READING BELOW
Coordinate closely with suppliers when it comes to scheduling visits and installations.
Poorly coordinated schedules can cause a domino effect on your deadlines. Make sure your project manager is always closely communicating with suppliers, especially when scheduling visits and installations. Let suppliers know if there are additional requirements from the building when applying for work permits. Inform them ahead of time on the limit in the number of workers and if they are required to submit COVID tests.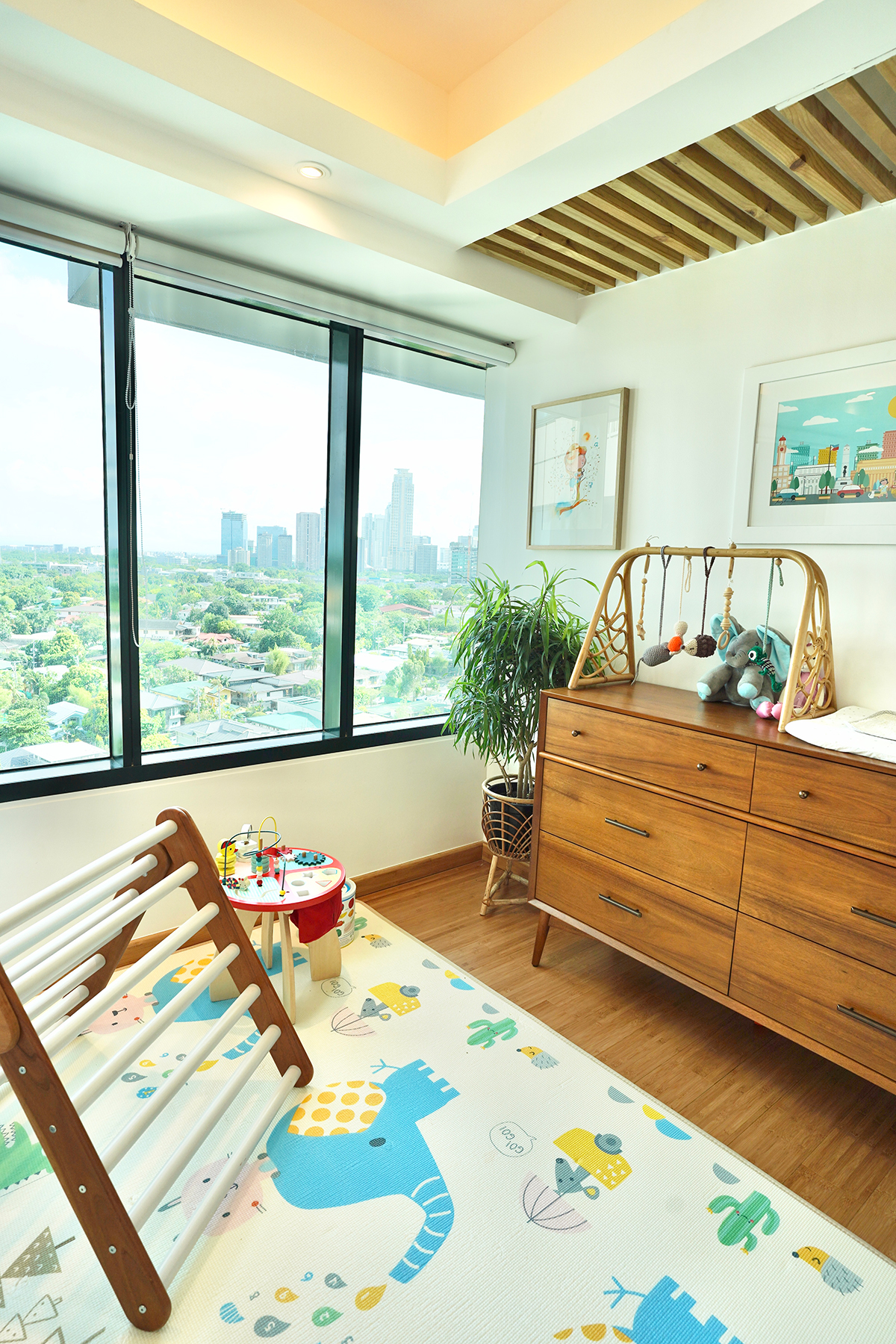 ADVERTISEMENT - CONTINUE READING BELOW
Schedule when to buy things.
Because of schedules getting delayed several times, we bought furniture and materials that ended up having to be stored for weeks or months. This is a huge inconvenience when you are working in a condo unit with very limited space. There's also always the risk of items getting damaged. Make a list of the items you need to buy, how long they usually take to get delivered, and when you will actually need them. Furniture and appliances must be purchased last.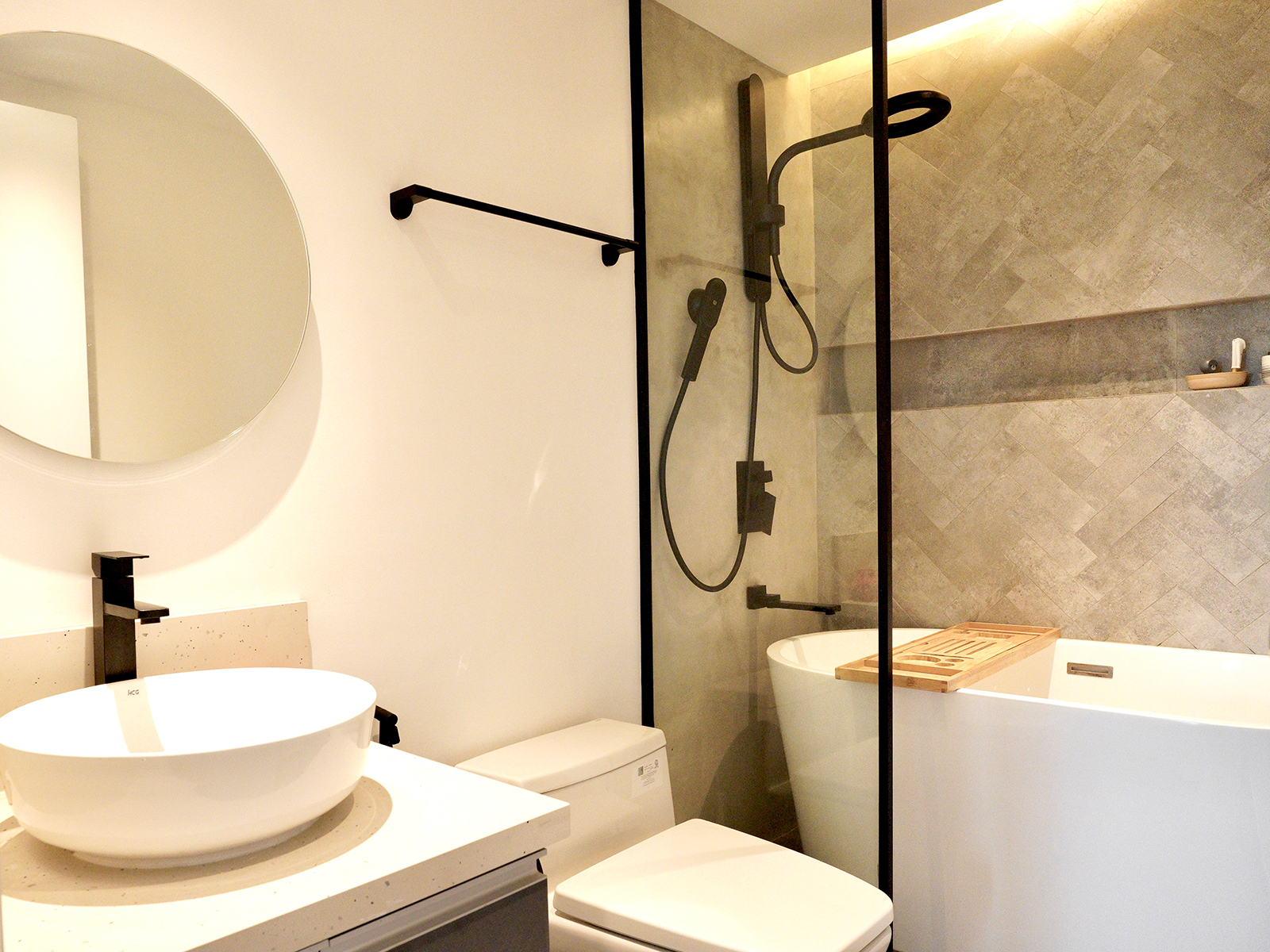 ADVERTISEMENT - CONTINUE READING BELOW
Set aside extra budget
It is definitely a challenge to coordinate during quarantine, with movement getting restricted, shipments getting delayed, and sometimes entire businesses being temporarily shutdown by COVID. When things take longer, you will most likely have to spend a little bit more.
* * *
Do you have a renovation story to share? Send it to [email protected], and we may just feature it next!
More on Realliving.com.ph
Load More Stories