Building & Renovating
Building Your First Home? You Need to See This Tiny House in Batangas
Designed by Minimalist Architects PH, the Closa Tiny House features an industrial-inspired aesthetic Photography: courtesy of Minimalist Architects PH
The past couple of years saw the increse in number of millennial property owners. Many are investing in real estate and learning the steps involved in owning a house. Aside from looking into purchasing condo units and ready-for-occupancy townhouses, millennial buyers are considering moving into a tiny house, too.
ALSO READ:
How a Millennial Bought a Home at 22, Then Gave it a Makeover at 27
Thanks to His Cookie Business, this 22-Year-Old Was Able to Turn a Storage Room into a Bedroom
We're sure you've seen every possible iteration on YouTube house tours and our own takes have started sprouting in the Philippines. We've got our eyes on one incredibly sleek and well-designed verson by design and build firm Minimalist Architects PH. Check out the Closa Tiny House.
The Closa Tiny House in Batangas is one cool way to finally get that independence: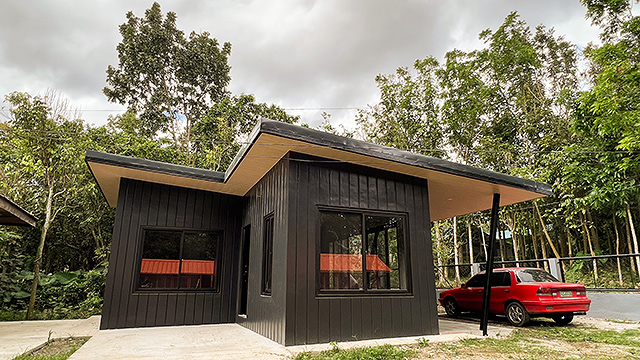 PHOTO Courtesy of Minimalist Architects PH
ADVERTISEMENT - CONTINUE READING BELOW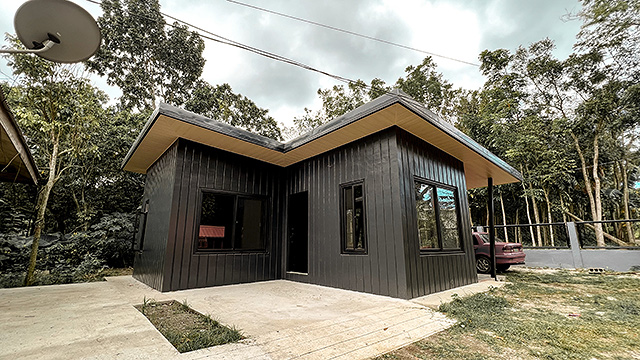 PHOTO Courtesy of Minimalist Architects PH
This tiny home sits in San Jose, Batangas, and functions mainly as an additional living space on a family farm. Think a separate spot where one can live mostly independently! The compact and cozy house has around 72 square-meters worth of living space; the inside is 36 square meters with an 11-square-meter lanai, plus 25 square-meters' worth of parking space.
The firm was originally tapped to renovate the main house, explains architect Gelo Honorica in an online exchange with SPOT.ph. However, due to budget constraints they ended up with a tiny house instead "where the client will stay, adjacent to their old house." The requirements? "A bedroom, bathroom, living room, dining, and full kitchen," all in one sleek tiny house.
ALSO READ: After Selling Their Property in Manila, This Family Moved to Laguna and Built a Black Farmhouse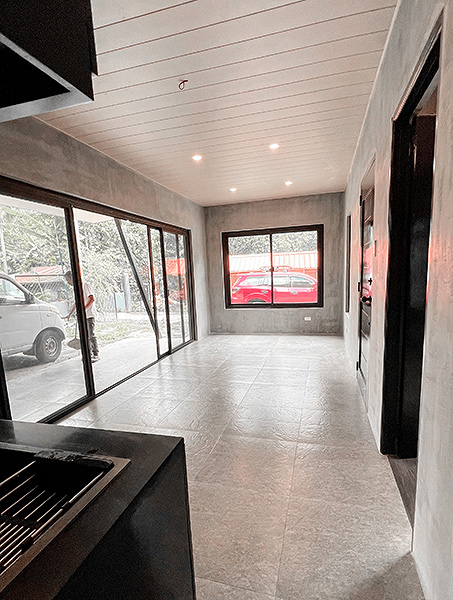 PHOTO Courtesy of Minimalist Architects PH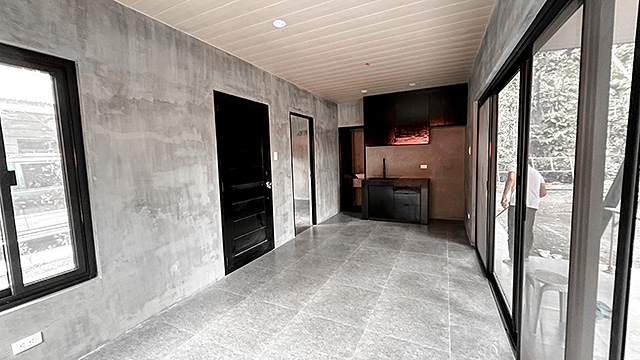 PHOTO Courtesy of Minimalist Architects PH
What really brings this abode to new levels is that thoroughly modern industrial feel. "The client loved our previous works, showcasing the cabin feel and black tones," said the architect. And so they kept this tiny home, dubbed the Closa Tiny House, in that sleek vein.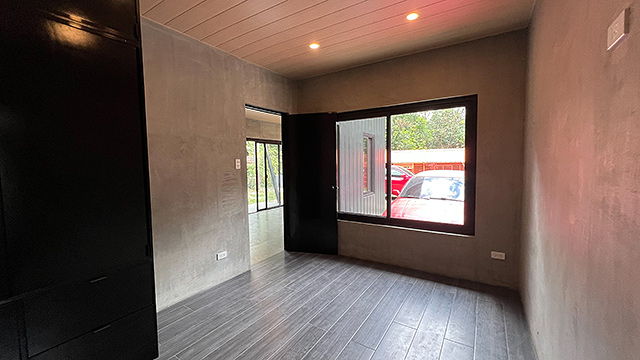 PHOTO BY Courtesy of Minimalist Architects PH
ADVERTISEMENT - CONTINUE READING BELOW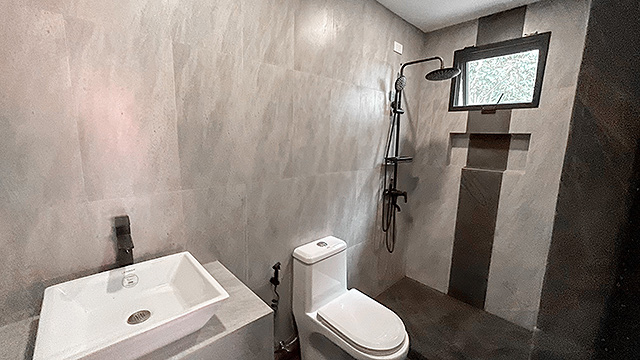 PHOTO BY Courtesy of Minimalist Architects PH
"Before this tiny house, we had already designed and built cabin homes in Tagaytay, Los Baños, and Calamba. The only challenge we have here is making one that will fit a certain budget," adds Honorica. Beyond the practical aspects though, "Honestly, we are just fortunate working with most of our clients who appreciate better architecture than just simply having a house. This is one case where the client loved every detail of the house we designed for him, specially the black exterior and industrial feel interior."
This tiny house is one way to break the mould, not just in terms of design but also with its purpose. If stuffing yourself into the nooks and crannies of the Metro just doesn't make sense anymore and you happen to have some space elsewhere, these designs make for a great a not so-far-away alternative.
For more information, log on to the Minimalist Architects PH Facebook page.
This story originally appeared on Spot.ph.
* Minor edits have been made by the Realliving.com.ph editors.
More on Realliving.com.ph
Load More Stories