Building & Renovating
Here's Why Slater Young and Kryz Uy's Skypod Looks Its Best at Night
Slater shares the secrets behind the Skypod's stunning lighting. Photography: Youtube/thatguyslater
Slater Young and Kryz Uy's luxurious mansion in Cebu, nicknamed the Skypod, is one of the internet's favorite homes for a reason. It's what everyone's dream vacation house would look like, except the couple and their son Scottie are lucky enough to wake up in the spacious, cabin-like space every day.
But if you've seen photos of the home in the day, it's nothing compared to how it looks at night. Slater himself thinks the Skypod looks the best at night, thanks to the way they and the team at LLG Architects designed the lighting. He shared all the details a vlog on his YouTube channel, and we rounded up his best tips below:
The living room has hidden uplighting.
Looking up at the skypod's ceilings, one would immediately notice the lack of any visible lighting sources. This is because the home has hidden uplighting, which was achieved by repurposing outdoor lights you'd usually see in gardens. According to Slater, this helped them achieved a bright light that's still easy on the eyes.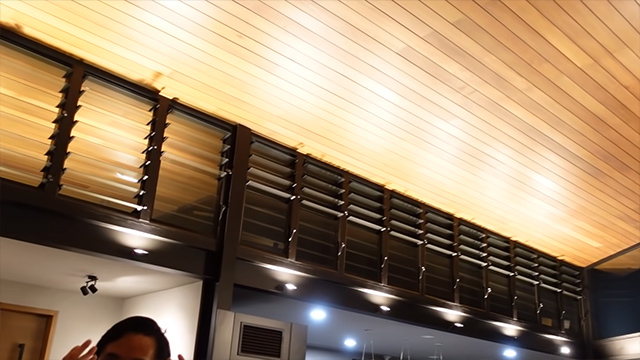 ADVERTISEMENT - CONTINUE READING BELOW
They use warm lighting in rest areas.
Slater shares that one of the Skypod's secrets to its naturally relaxing vibe is the tone of their lights. "Whenever it's a rest area or not a serious work area, use warm lighting. Sobrang cozy, sobrang chill yung atmosphere," he says.
He then adds that the entire home uses LED lights because it helps save on energy and lasts a lot longer than others.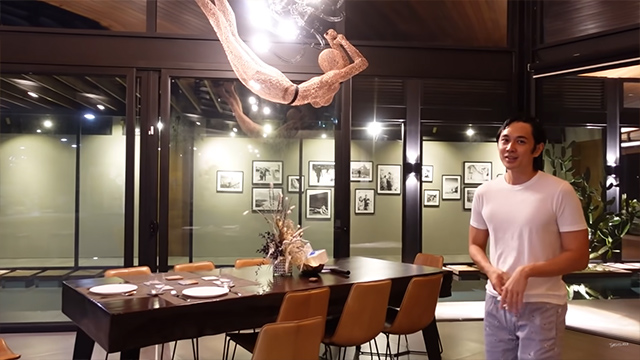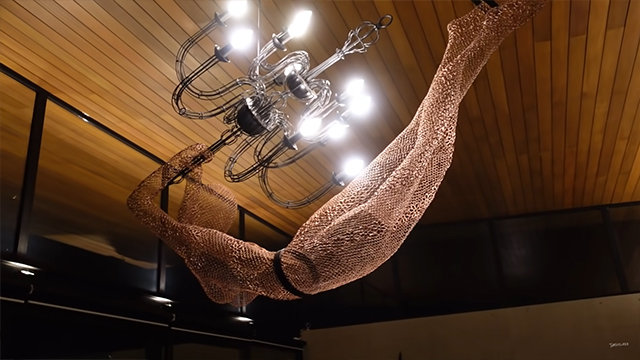 Their kitchen and bedroom lights have different modes.
For areas that are both for work and play, Slater and Kryz have different lighting options. In the kitchen, for example, they can use cool white lighting while cooking and warm lighting when they're entertaining guests. The same goes for the bedroom, which has cozy warm light to encourage sleep and cool direct light for whenever it's needed.
ADVERTISEMENT - CONTINUE READING BELOW
Take a look at the difference these make in the rooms: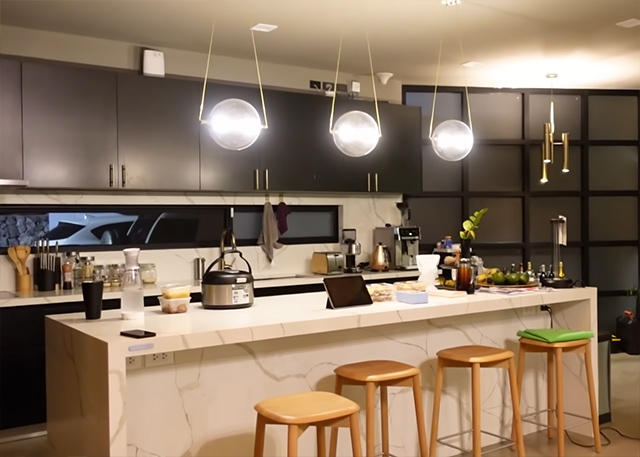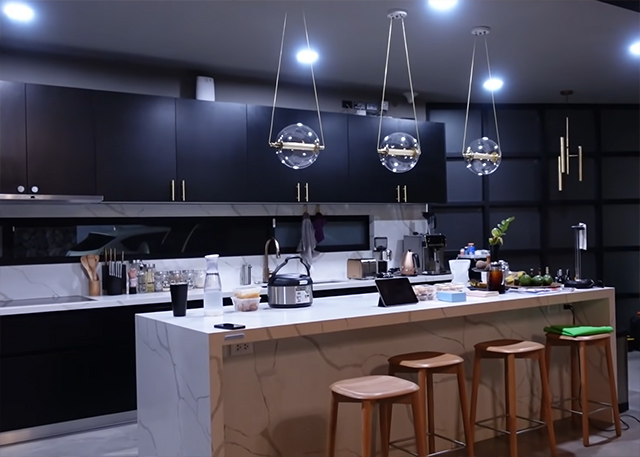 ADVERTISEMENT - CONTINUE READING BELOW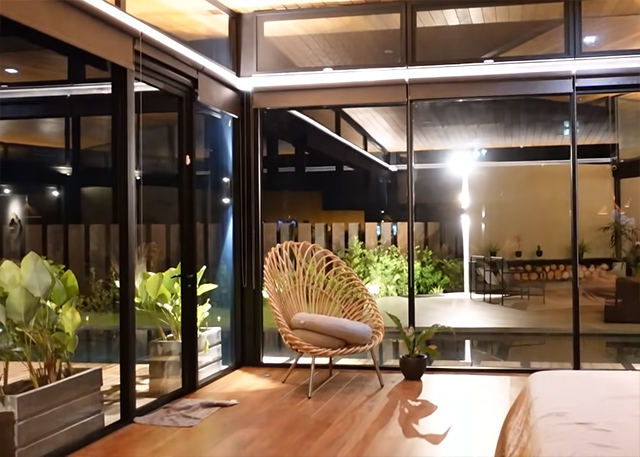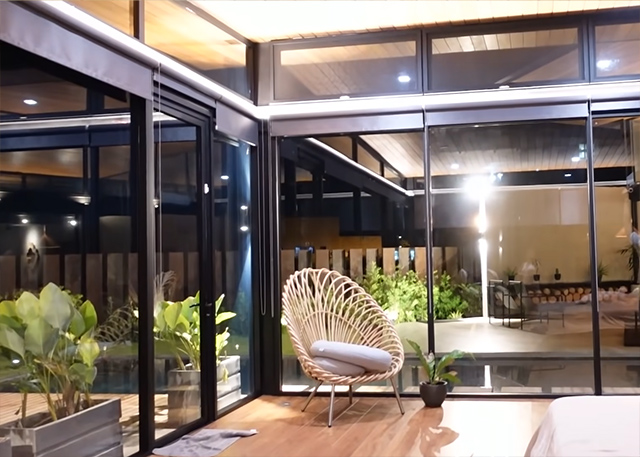 ADVERTISEMENT - CONTINUE READING BELOW
The hallways have track lights for customizability.
Slater says that they opted for track lights for their hallways so they can easily adjust it according to the needs of the space, like if they were to hang new artwork on the wall. It helps achieve a chic, gallery-like effect, too.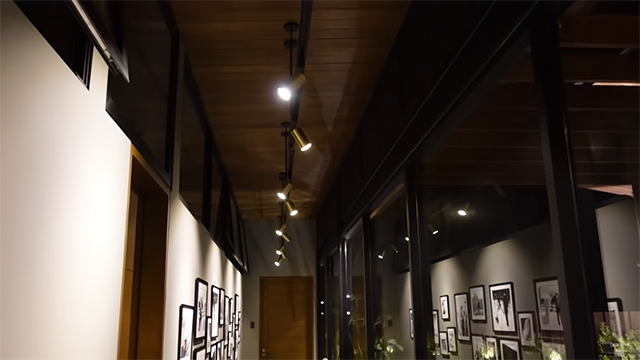 ADVERTISEMENT - CONTINUE READING BELOW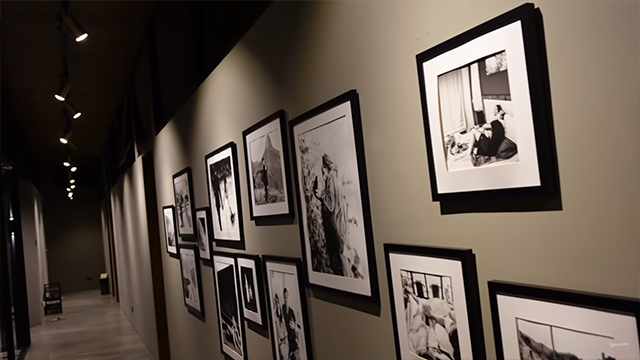 The pool area's lighting is both functional and visually pleasing.
This outdoor view of the Skypod is Slater's favorite, especially at night. It has a combination of uplight and downlights, helping illuminate the floors, walls, and highlights some details like steel panels and the tall cactus that they display by the water.
ADVERTISEMENT - CONTINUE READING BELOW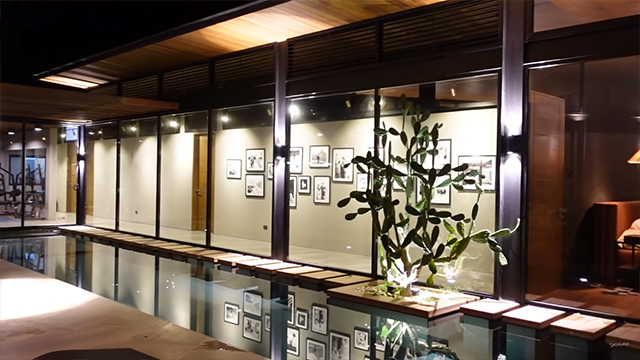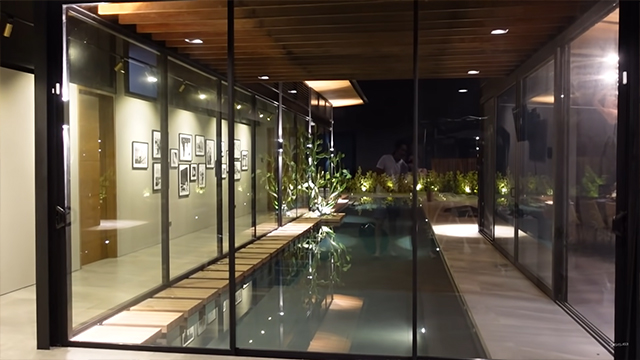 ADVERTISEMENT - CONTINUE READING BELOW
The garden area uses a combination of solar lights and flood lighting.
Another way that they save energy on the Skypod is through solar-powered lights in their garden area. Slater reveals that the ones they have only cost them approximately P2,000, and what's great about them is they don't have to worry about setting up wiring and hiding them as well. But when the solar lights aren't enough, they also installed a large flood light to brighten up the garden when needed.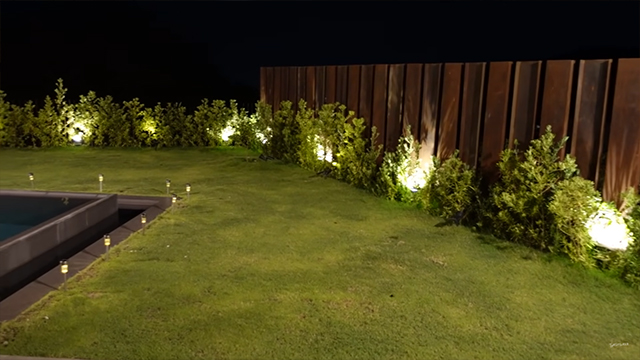 ADVERTISEMENT - CONTINUE READING BELOW
Watch Slater Young's full video below:
More on Realliving.com.ph
Load More Stories