Building & Renovating
Thinking of Building a Container Home? Know the Pros and Cons First
Is it worth the hype? Photography: Shutterstock (Main Photo)
You've seen it many times: a young couple stripping down to a minimalist lifestyle; selling their traditional houses or apartments to go live in a tiny container home. This ongoing trend has sprouted many dedicated social media pages and even TV shows because of its increasing popularity. You may have probably, once or twice, considered this could also be a fitting lifestyle for you.
It's a fantastic answer to the shifting ideals of today's home-buying generation and it is certainly more affordable. But apart from the limited space, there are a few unknown aspects of having a container van home that needs to be revisited. We break down all the significant pros and cons of choosing this non-traditional home setup.
Pros and Cons of Building a Container Home
PRO: It's sustainable
Shipping containers have a limited lifespan. Once it has reached the end of their usability, they are put away in junk shipping yards to simply collect dust. However, just because they can no longer be used for shipping, doesn't mean they can't be used for other means. Repurposing them into homes, shacks, or retail booths can decrease the waste. 
Since container vans already provide an existing structure, it decreases the unnecessary manufacturing of brick and other materials saving a good amount of energy. You also save up on electricity and water usage because a small house demands much less.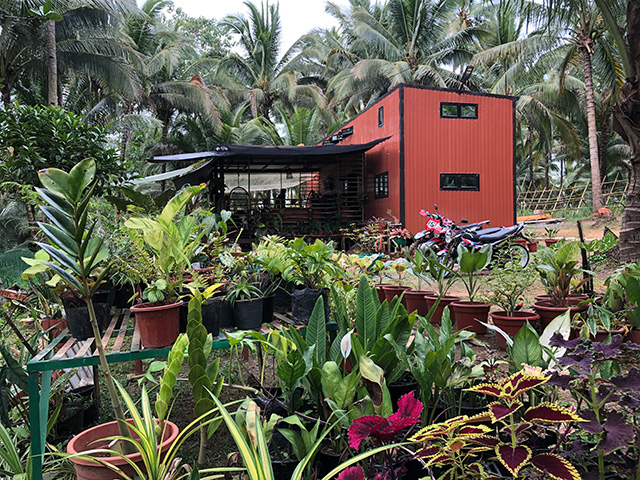 ADVERTISEMENT - CONTINUE READING BELOW
READ: This Family Rediscovered Simple Living Beyond the City in This Container-Inspired Home
CON: It can be challenging to find the right container
After they've been used, shipping containers are classified based on their current condition and what the containers were used for. Although there is a surplus in containers, getting one that is appropriate to use for housing can be challenging.
To maintain its affordability, you need to find one that is used but not beaten up so badly that it would compromise your home's structure. Also, you need to ensure the container was not used to transport hazardous material that can have adverse effects on your health if converted into your living space.
PRO: It's affordable
Due to the aforementioned surplus of shipping containers, they can be bought at an affordable price. It just varies depending on their size and current quality. A traditional home's structure sums up almost 60 percent of the total cost of your building fund.
With a container home, that percentage is brought down to 40 percent. This leaves you more budget to explore different options for finishing and interiors. Although your structure will be limited to the geometric shapes that can be made with containers, you can put more creativity into your interiors.
CON: Metal wears out over time
Although steel is a much stronger material compared to concrete and brick, it is more corrosive when it is exposed to natural elements. Given that shipping containers have been used mostly on cargo ships, the metal may have already been impacted by the exposure to salt water and air conditions.
If being used for a home, exposure to the sun, rain, and climate will affect its structural integrity. During building stages, it can be reinforced to last. Even with all the possible methods to reinforce its structure, it won't last the same way a traditional home would.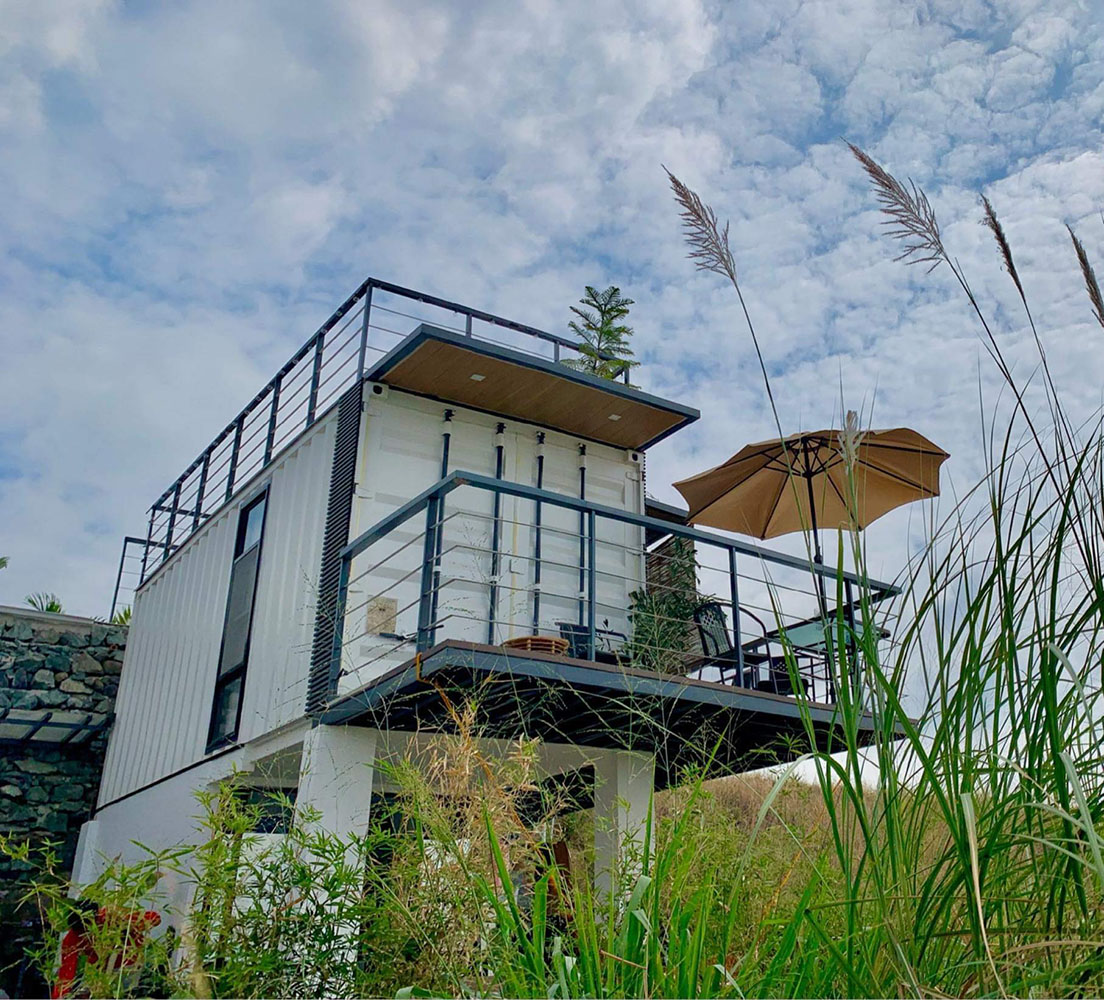 READ: This Container House Has a Viewing Deck and a Swimming Pool
PRO: You can count on a quick turnover
Not only are container vans affordable but they take no time to put together. Traditional structures that could take weeks or months to erect will only take a few days when using a container van as the mainframe. That's why it is the go-to fast solution for immediate needs.
CON: It has special requirements
Creating a home out of a shipping container has its own unique set of requirements. This includes placing waterproofing to ensure your home can withstand rain, insulation to keep the space cool during warm months, a fitted foundation for the structure to stand on to ensure it doesn't move or corrode from the earth beneath it, and other similar needs.
ADVERTISEMENT - CONTINUE READING BELOW
Although these specifications are not difficult to set up, it's important to familiarize yourself with them so nothing is left out.
Are you currently building your own container home? We'd love to know more about it! Send us a message on Facebook.
More on Realliving.com.ph
Load More Stories