Building & Renovating
How Do You Maintain Solar Panels?
A periodic inspection is recommended to keep your system in tip-top shape Photography: Shutterstock
Whether your home is already running on solar energy or you're still thinking about investing in solar panels, you might be wondering if the panels also require maintenance. Do you need to clean it regularly or do you need to book a maintenance team?
To help you understand the process better, we asked Carlo Paolo Octavo of UpGreen Solar Power Installations for tips you need to keep in mind.
ALSO READ: How Long Before You See an ROI on Solar Panels?
Are there specific roof types needed when installing solar panels?
If you're in the process of planning your dream home and you want to go solar, Carlo suggests using a metal roof or a typical galvanized iron roof like GI long span as this for a simple solar installation. He notes that solar can also be installed on other roof types like concrete, roof tiles, asphalt shingles, tegola, and roof decks.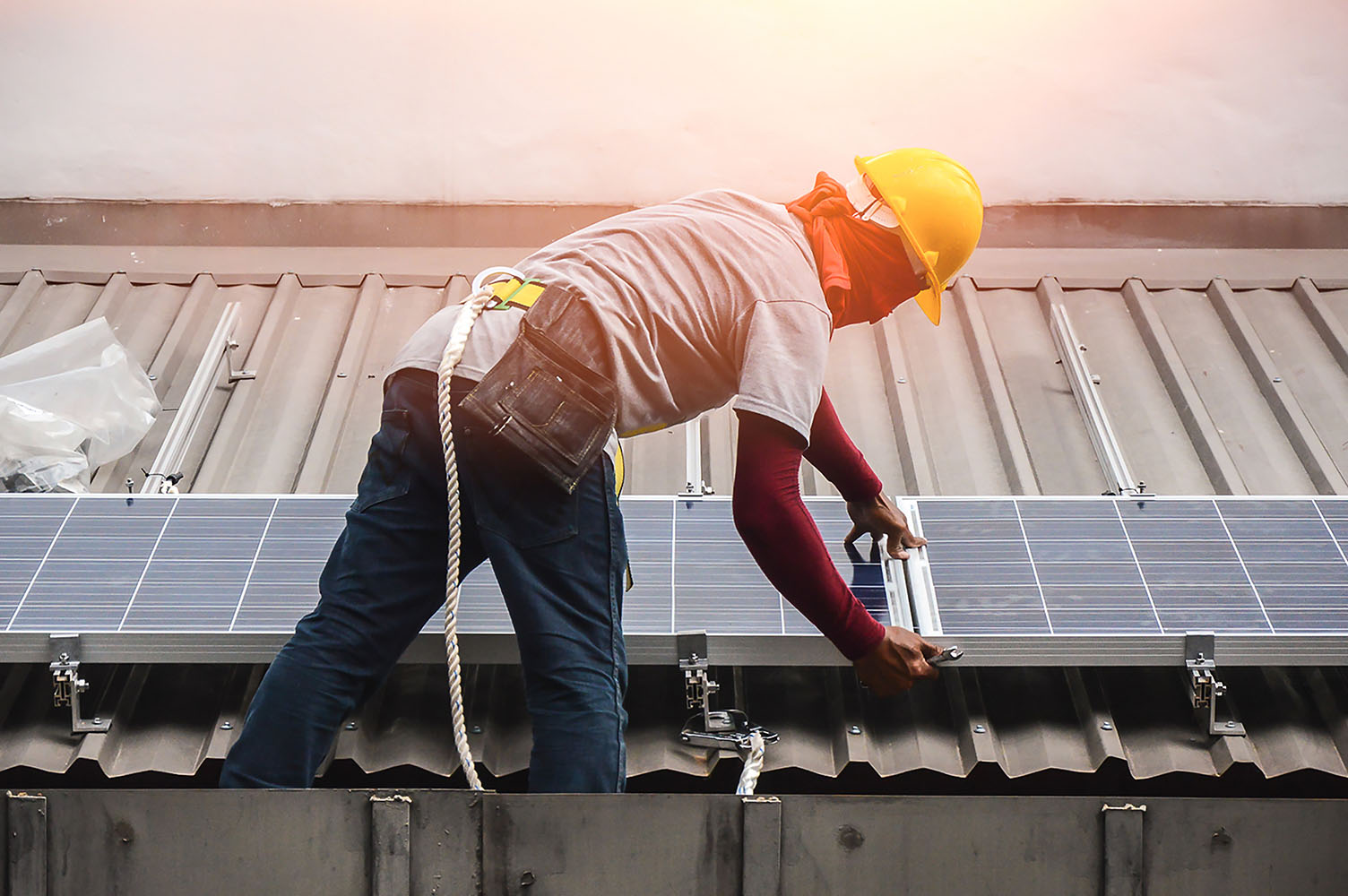 This is why an ocular is a must as it allows the installer to suggest a good installation area for the panels, the solar inverter, and the routing of solar cables. "There must also be a good access to the roof as it will not only be helpful during installation but also soon if there's a need to go up to the roof," Carlo adds.
ADVERTISEMENT - CONTINUE READING BELOW
Meanwhile, for existing homes, it's important to check if the roofing needs repairs before installation. "The solar panels have a lifespan of over 20 years so it's best if the existing roofing can also last that long. Be on the lookout for 'fly-by-night' solar installers as the cheapest package is not always the best option and the most expensive is not always the best option," explains Carlo.
READ: A Look Inside a Family Duplex Designed Like a Container House
When meeting with an installer, always ask for contracts and study the warranties they are offering. Per Carlo, the brands must at least have a website or be listed as Tier 1. Take note that good brands have a standard 12-year solar panel product warranty and a 25-year performance warranty or economic lifespan.
Make sure there is also a workmanship warranty. If the installer cannot provide the necessary warranties and documents, they are most likely offering substandard materials and services.
How do you keep solar panels in good working condition?
Carlo says that if the solar panels were installed properly on a sloped roof, it will require minimal maintenance. "Any dust or dirt can be easily removed by the wind or rain. However, a periodic inspection is also recommended," he says.
Most installations also have a monitoring system or an app that homeowners can use to check the performance of the system. "An exception to this is when there's an ash fall resulting in the panels being covered in ash or dirt. We'd need to use a hose and soap," adds Carlo.
Though it rarely happens, falling objects or debris can damage solar panels. If this happens, the panels need to be checked, removed, or replaced. It's also best to check the solar panels and the mounting system if the area where you live was hit by a typhoon.
ADVERTISEMENT - CONTINUE READING BELOW
READ: A Senior Couple Renovated Their Dirty Kitchen for Around P270K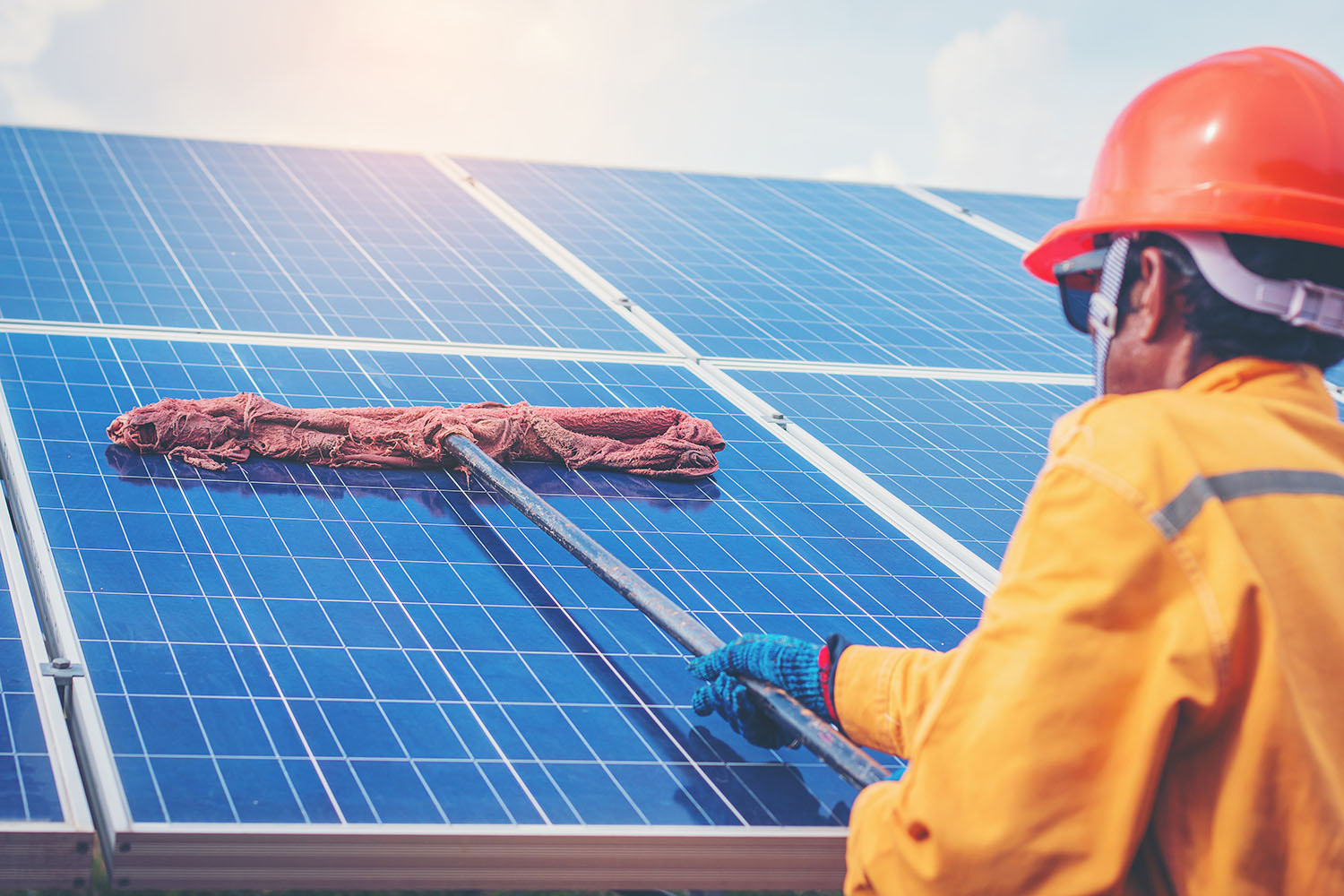 What are the common causes of damages and how can homeowners avoid these?
Carlo explains that since solar panels don't have mechanical or moving parts, there aren't components or parts that need to be repaired. It's important to note that the cables and connectors must always be checked.
ADVERTISEMENT - CONTINUE READING BELOW
"In case one of the solar panels fails, most likely it needs to be replaced. Some defects can happen to solar panels such as hotspots, snail trails, and microcracks but the chances of these happening can be traced back to substandard panels, poor installation, and workmanship," Carlo shares.
You can avoid these mishaps by tapping a trustworthy and reliable solar panel installer as well as making sure there are no heavy objects placed over the solar panels that can cause damage.
Do you have questions about solar panels and would like to learn more? You can get in touch with UpGreen Solar Power Installations on Facebook. You can also email them at upgreensolar[at]gmail.com.
More on Realliving.com.ph
Load More Stories