Building & Renovating
7 Easy Home Improvement Ideas for a Modern Zen Home
Get design cues and nifty hacks from IDr. Audrey Letada's project Photography: courtesy of the designer Interior Designer: IDr. Audrey Letada
Just because you have a spacious home to work with doesn't mean you need to fill it up with furniture and décor. Without proper planning and consideration of how the owners use the home, each area might end up looking cramped.
"The owners asked for my help in space planning and for the interior design of the ground floor of their home. It was a challenge to arrange the furniture layout while making sure it's spacious enough for the children and elderly to move around freely," shares interior designer Audrey Letada, who revamped the common areas below.
Whether you're planning to improve your own home or you're currently planning your dream space, the decorating and design hacks we learned from Audrey's project below may inspire you. These ideas can be applied in any home so you can achieve a calm yet functional look.
READ: 5 Farmhouse Design Ideas for a Modern Country Home
7 home improvement ideas for a modern Zen home
1. Pick a neutral color scheme.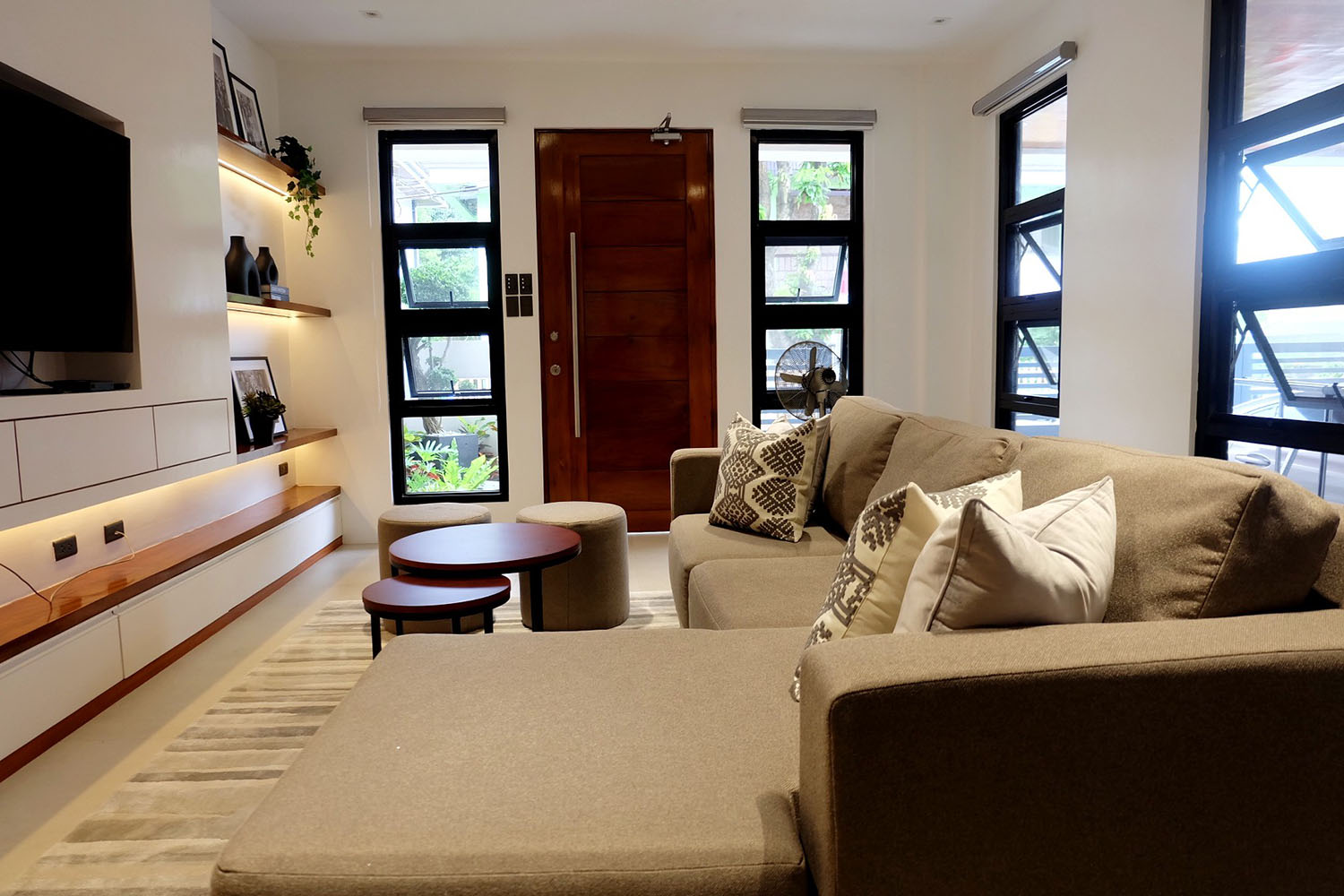 A neutral color scheme is not just flexible and easy to update; it also goes well with contemporary, Scandinavian, and Zen-inspired looks. To get started, you may want to take your cue from Audrey's chosen color palette, featuring gray and white accentuated with wooden touches.
ADVERTISEMENT - CONTINUE READING BELOW
2. Ensure comfort.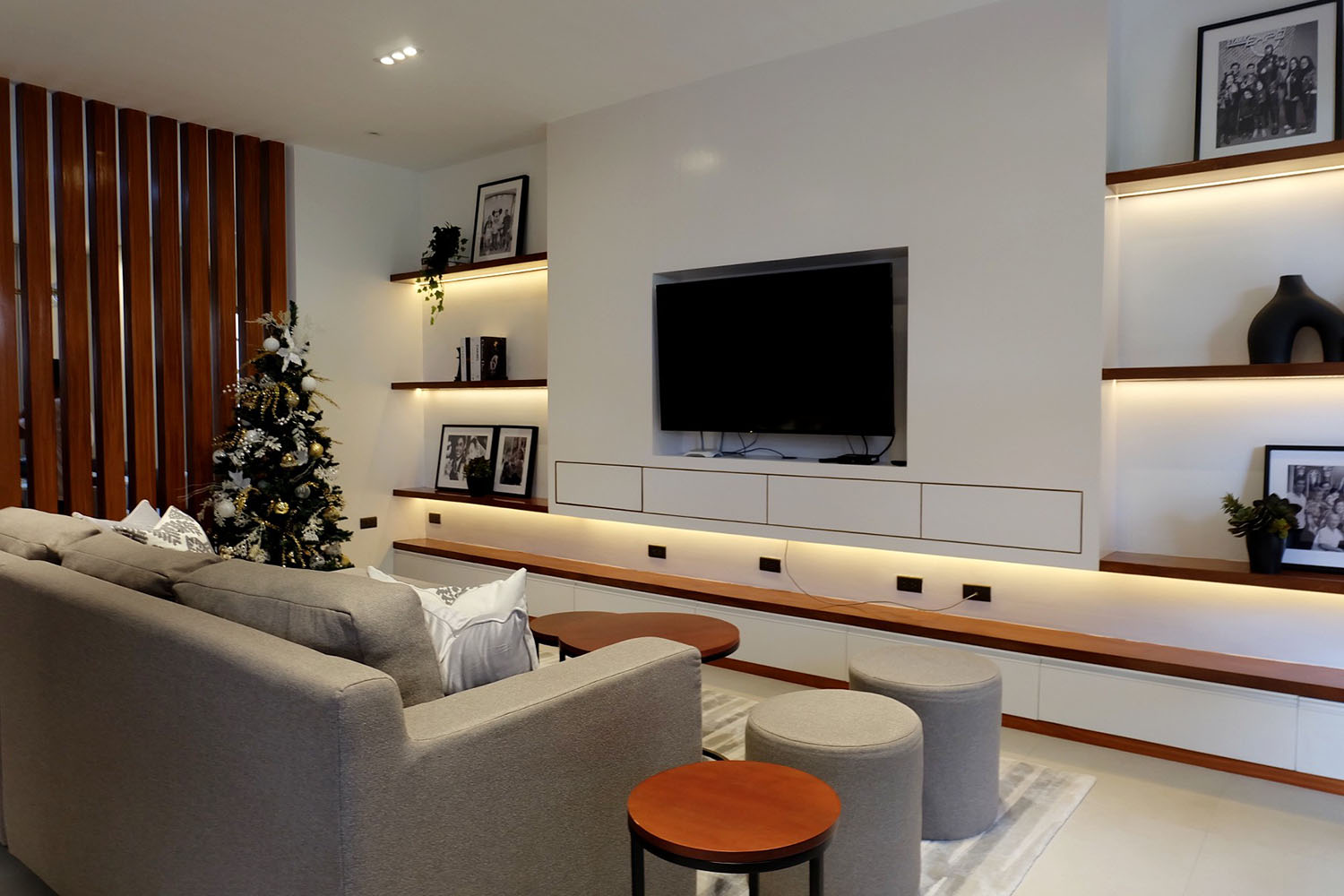 Invest in quality sofas that can stand the test of time and the number of guests you'll invite into your space. A roomy sectional sofa is perfect not just for entertaining friends but for weekend movie nights with the whole family, too. Get a similar piece at Oliohaus Custom Furniture.
3. Make a statement with your décor pieces.
Notice how the framed photographs in the living area are in black-and-white? It looks chic while also adding a sense of cohesiveness to the space.
READ: 5 Townhouse Design Ideas to Consider for Your Future Home
4. Create an illusion of space.
In the living area, a niche houses the TV, while open shelves line the walls. The width of the shelves, coupled with proper lighting, creates an airy vibe, making the living area look more spacious than it really is.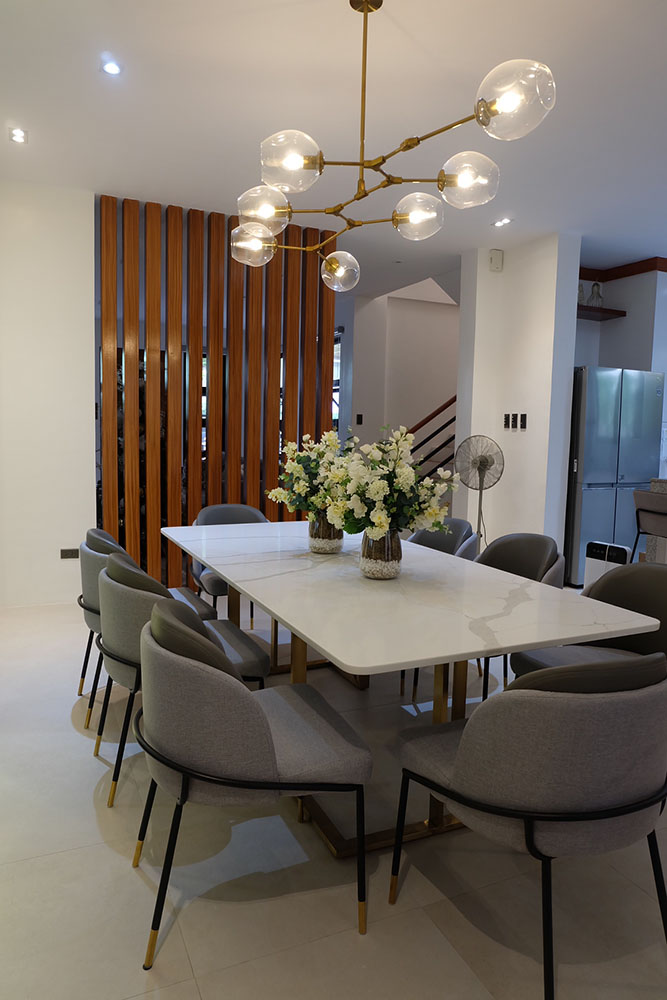 ADVERTISEMENT - CONTINUE READING BELOW
5. Prioritize lighting.
Maximize natural light by dressing up the windows and sliding glass doors with sheer white curtains. At night, you can let your chosen pendant light or chandelier shine. You can shop for striking and sophisticated lighting pieces at Asservio and Home Cartel.
READ: 5 Bedroom Design Ideas for Small Spaces
6. Mix-and-match your storage.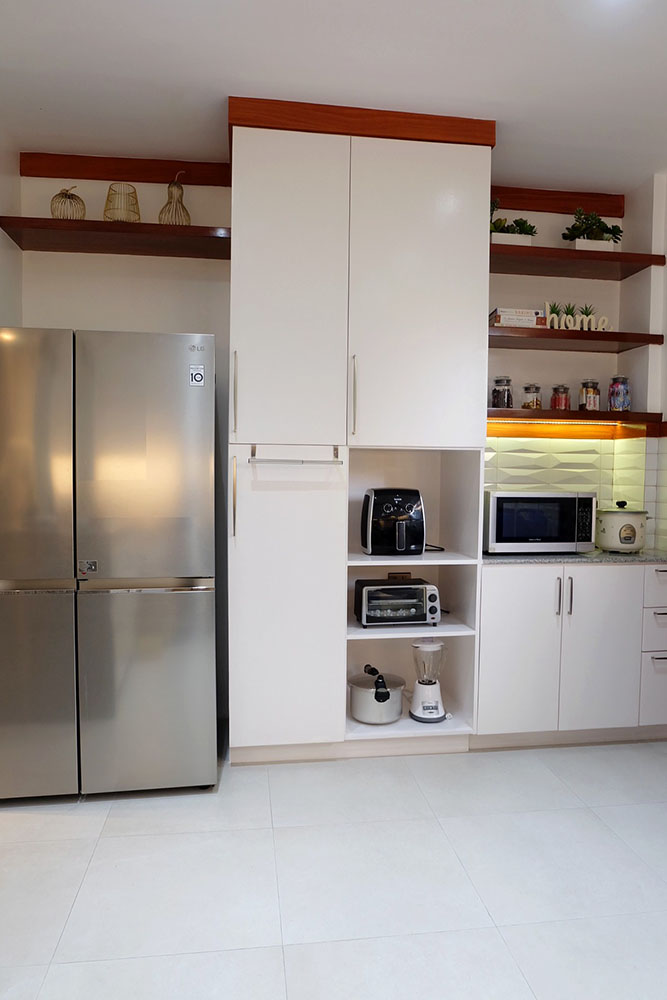 ADVERTISEMENT - CONTINUE READING BELOW
Know when to have cabinet doors and where to insert open shelves. By mixing and matching your storage units, you avoid monotony while also having a special space where you can display cookbooks and sleek kitchen essentials.
READ: 7 Design Ideas for a Two-Storey House
7. Let your outdoor area add to the Zen feel.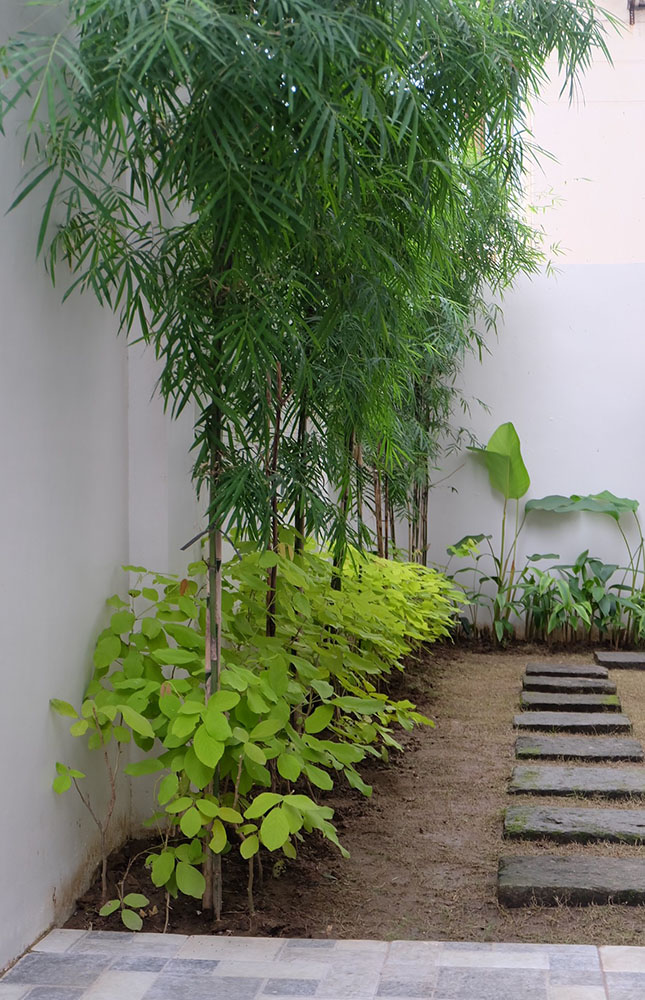 ADVERTISEMENT - CONTINUE READING BELOW
If you have the luxury of having an outdoor space, invest in a proper landscape design. While you can always plant your favorite plants and take care of a few flowers, a professional can give input on what green wonders can grow best on your land and how they can add to the overall appeal of your home. In finalizing the outdoor area of this house, Audrey worked with Camias Garden Landscape and Design.
Also Read: Everything You Need to Know About Minimalist Asian Aesthetic
Interested to work with interior designer Audrey Letada? You can get in touch with her through email at audreyletadainteriors[at]gmail.com. You can also follow her on Facebook and Instagram: audreyletadainteriors.
More on Realliving.com.ph
Load More Stories