Building & Renovating
5 Farmhouse Design Ideas for a Modern Country Home
Farmhouse design homes are versatile and can work well for the family who wants an old-world feel with clean, modern lines Photography: Shutterstock (Main Photo)
In a world where many prefer modern design, farmhouse design homes may seem dated. Their feel seems too rustic and casual for our time, but that's not the case at all.
There's a lot to like about the farmhouse-style home. The look is antique yet modern, and it's simple in its presentation making it easy to maintain. With this type of home, design starts with the land – which means you have the freedom to choose your option for layout, color, and style.
What is farmhouse design?
Traditional farmhouse design is characterized by a utility. Americans who settled on homesteads built inexpensive homes enabling them to maximize the space while considering their daily routines as they worked on the farm. The idea was to build a simple, practical home that could serve as a respite from the day.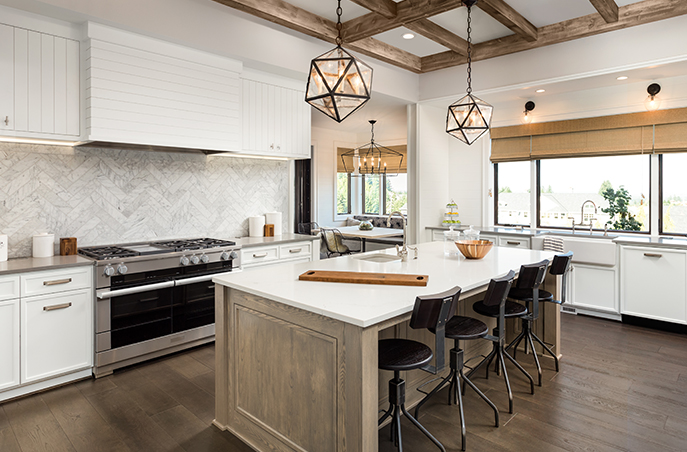 Historically, most farmhouses had a main rectangular, open floor plan, and a central fireplace that served as a heating unit and a cooking area.
The classic farmhouse is all about wood–particularly natural or unfinished wood, styled with other furniture made from practical materials: metal and iron.
What differentiates farmhouse design from country-style design?
Compared to farmhouse design, country-style design is usually less about utility and more about comfort.
Country-style homes are smaller and more intimate in design and layout, usually maximizing surrounding nature through porches and large windows. Think cottages and country bungalows. These types of properties are usually not found on farms; they might be next to gardens instead, or on any parcel of land that is used mostly for recreation.
What are some color palettes for farmhouse design?
Farmhouse design may be suited for contemporary tastes. Neutrals and earth tones are recommended for interiors and furniture, to go well with the wood and metal elements that would be found in the home.
ADVERTISEMENT - CONTINUE READING BELOW
Experts recommend shades of white, tan, and beige for walls and ceilings to help keep rooms appear bright and inviting. For accent colors, look to nature: light blues, greens, and yellows are great choices.
Farmhouse design ideas in the Philippines
In the Philippines, traditional farmhouses are characterized by open porches and elevated foundations, sometimes inspired by the bahay kubo. 
Modern Filipino farmhouse design has a much looser definition. Homeowners and designers often take inspiration from traditional local farmhouses and include decidedly urban touches.
If you're building a farmhouse-style home, take your cue from these modern design ideas.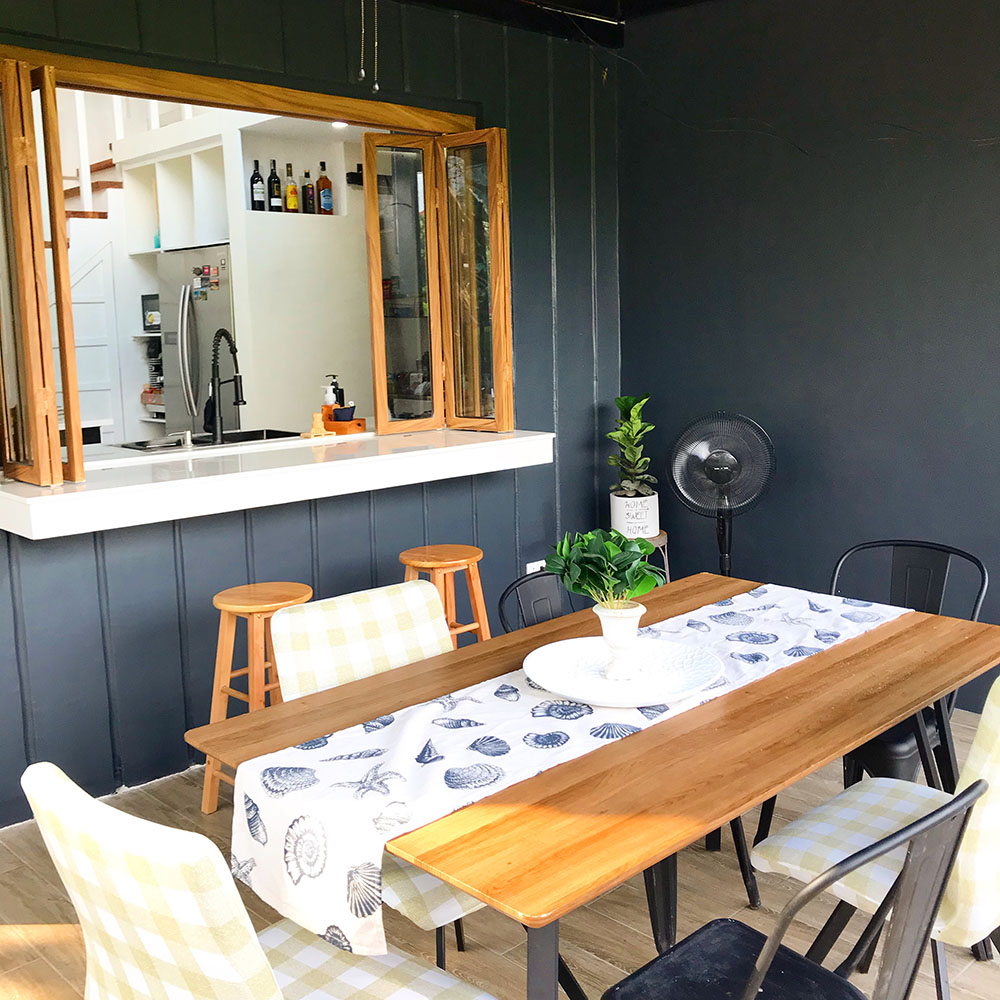 Outdoor dining and living areas
A provincial home with a black facade is unusual in itself. Still, this home blended modern and traditional design ideas with an outdoor veranda and a kitchen that opens to an outdoor dining space. 
Instead of a living room, the kitchen is the focal space on the ground floor, encouraging the family to make the most of their open communal areas.
Wraparound fish pond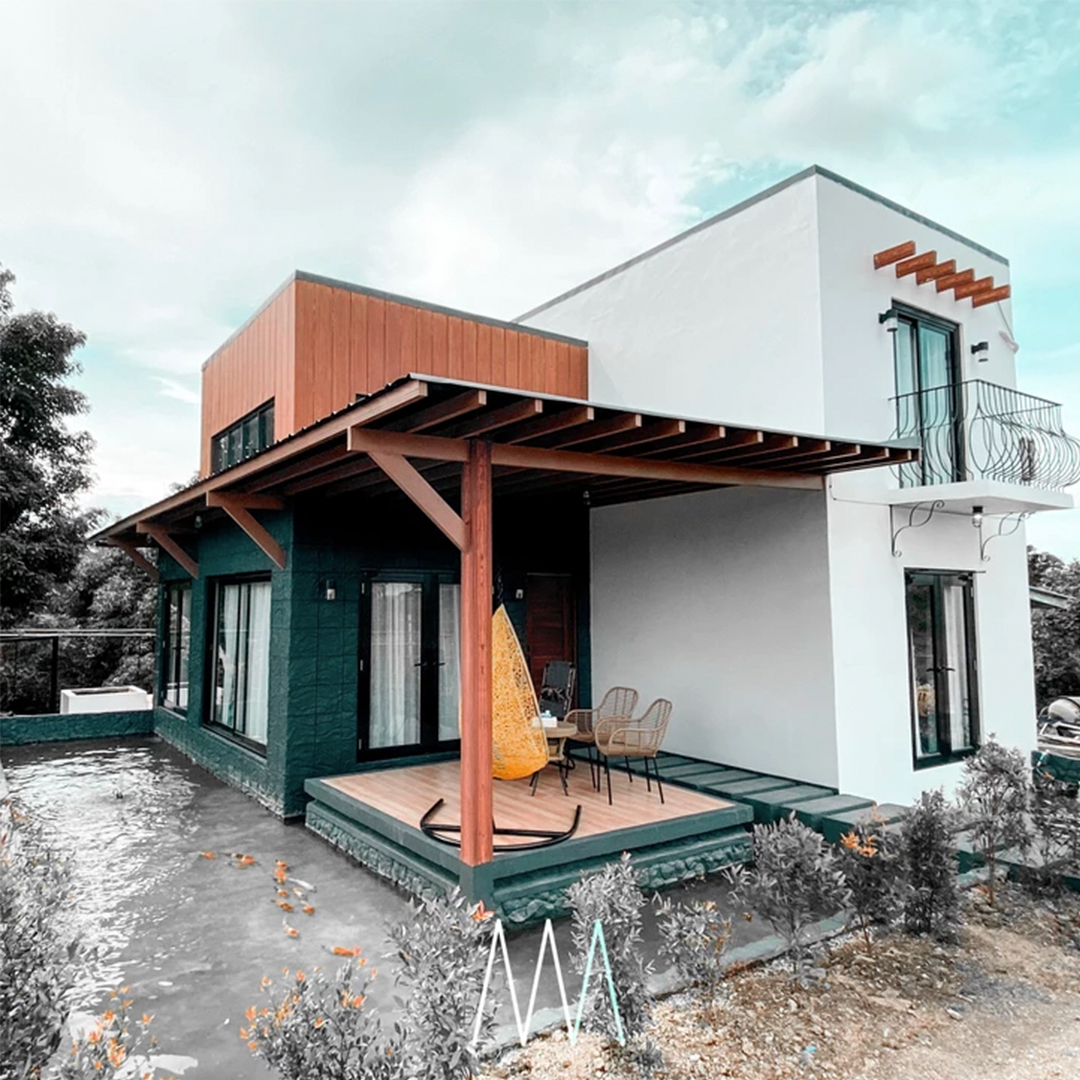 ADVERTISEMENT - CONTINUE READING BELOW
The aesthetic of this farmhouse is minimalist-meets-Mexican, with some surprising layout choices. 
An unusual detail is the addition of a wrap-around fish pond that serves as a natural cooling system for the whole house. It provides an interesting backdrop against the home's lanai area.
Breathtaking views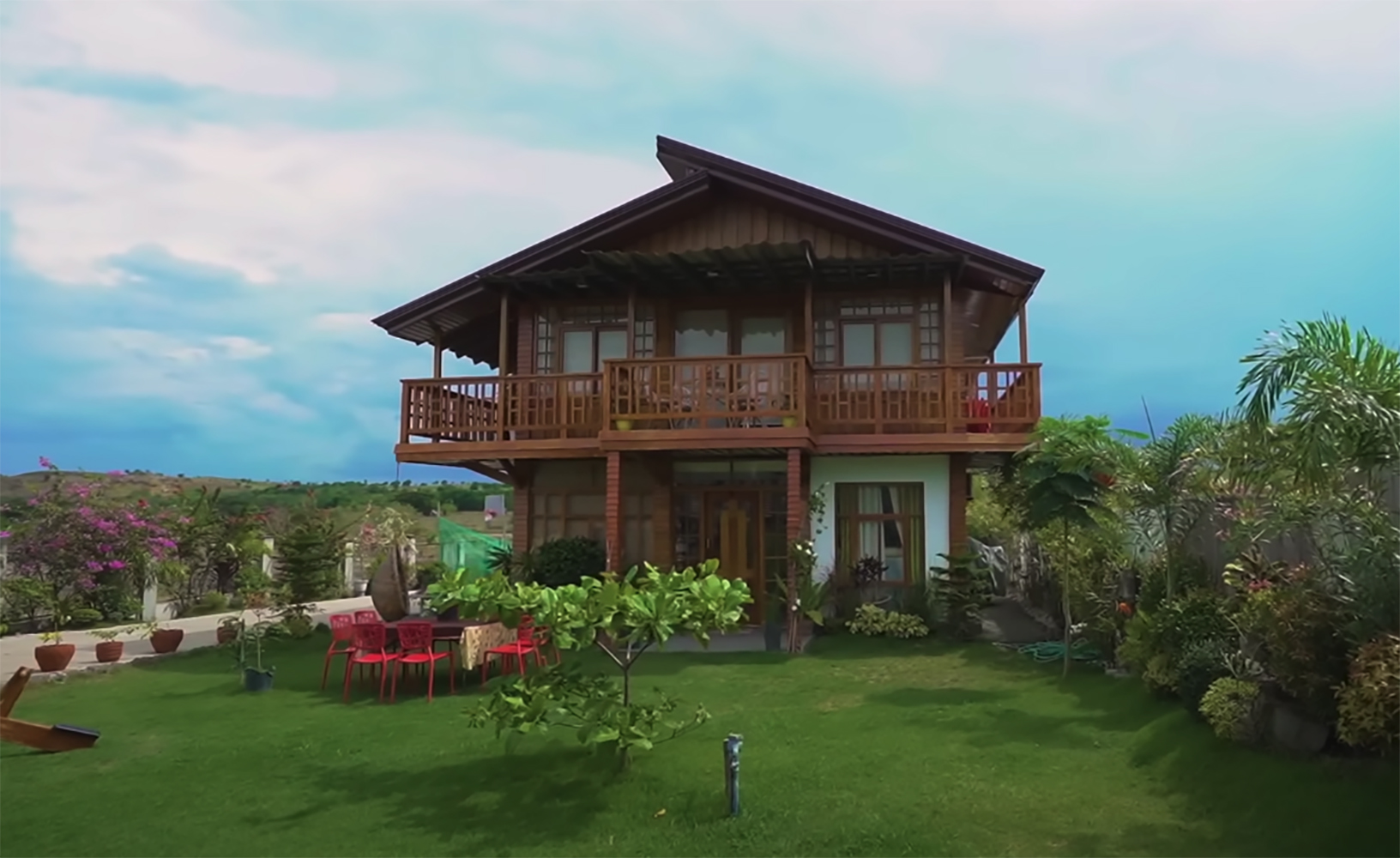 ADVERTISEMENT - CONTINUE READING BELOW
This property in Nueva Ecija sits on over 1,800 square meters of land and is an ultimate plant lover's dream. 
The house is made of glass, concrete, and wood. It is full of traditional Filipino design including capiz shell windows, wood and rattan furniture, balconies, and more. The best part? The house showcases a beautiful view of the Sierra Madre mountains.
Bring in light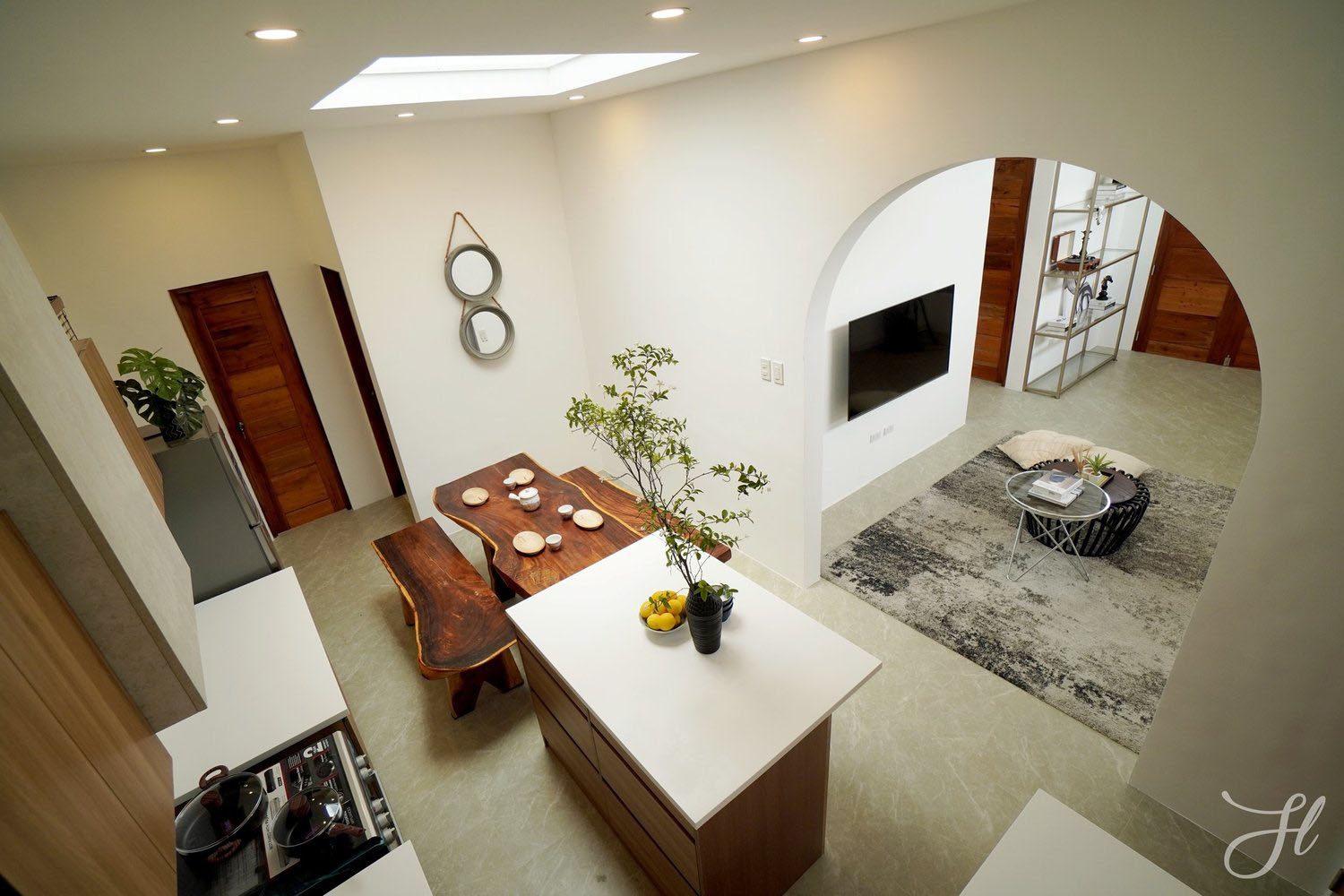 ADVERTISEMENT - CONTINUE READING BELOW
Have limited floor area? You can still create a beautiful farmhouse-inspired home with a few key design choices! This 63sqm house in Bulacan went through a makeover. While it was not exactly on a farm lot, the new look made it look more spacious than it is. 
The interior designer used high ceilings and windows to bring in natural light. White, neutral, and wood elements streamlined the design, while an archway separated the living room and kitchen area.
A strategically-placed skylight in the multipurpose kitchen/dining room illuminates the space as well.
Bahay kubo living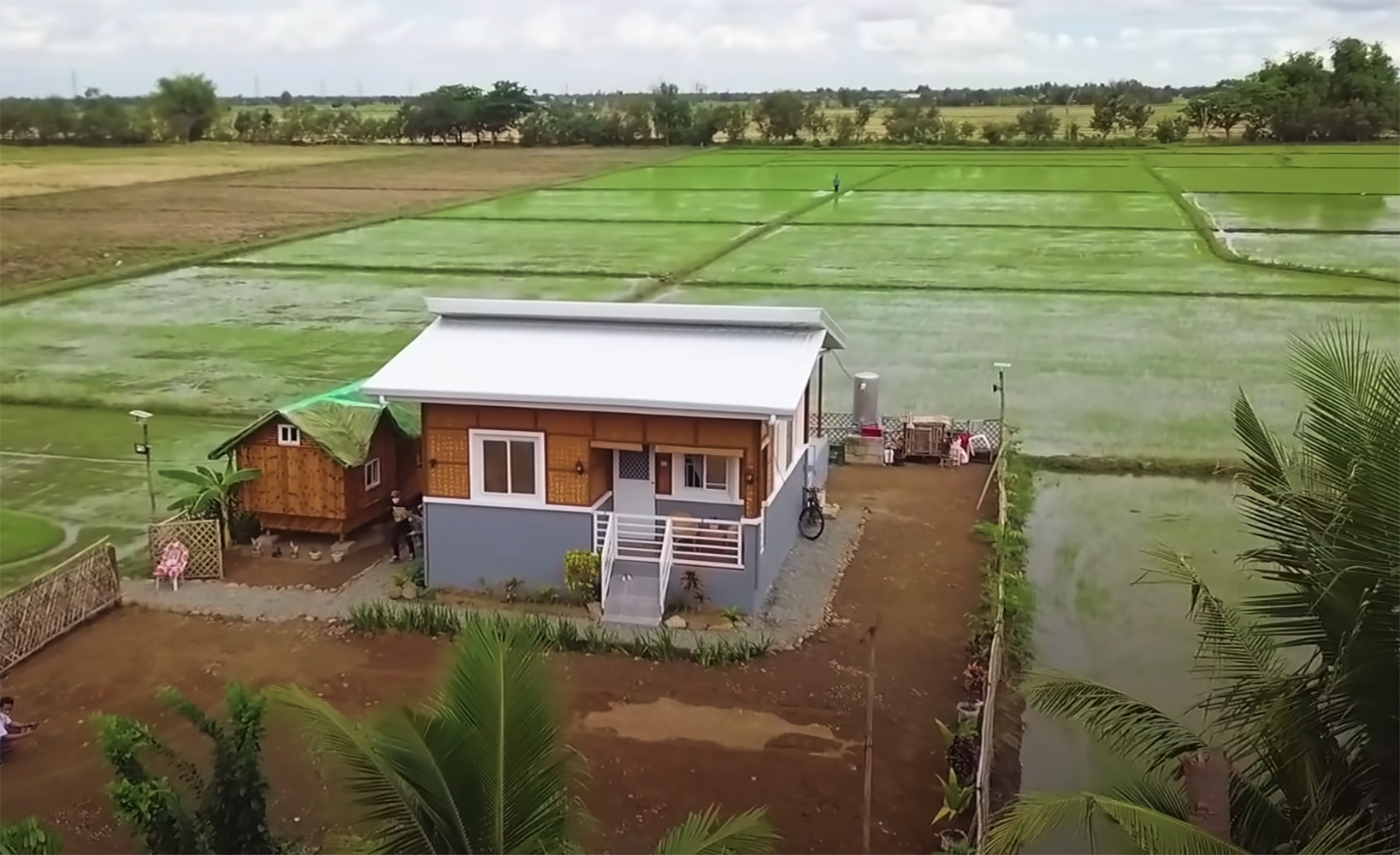 ADVERTISEMENT - CONTINUE READING BELOW
This home occupies 36 sqm, yet it is a great example of simple farm living using bahay kubo elements. The main house includes a living room, kitchen, bathroom, and two bedrooms. The home is partly powered by solar lights. 
The property also includes a smaller bahay kubo for any guests that stay over.
More on Realliving.com.ph
Load More Stories