Building & Renovating
10 Steps to Achieving the Small Minimalist Home of Your Dreams
Aside from adding the wood-and-white combo to your list of possible color palettes To say that minimalist interiors gained a ton of fans over the past year would be an understatement. This is not surprising as this interior style brings lightness to any space —allowing homeowners to focus on essential pieces and functionality. With many also transitioning to small space living, going for minimalist design seems practical.
Contrary to popular belief, choosing minimalist interiors does not limit your creativity when it comes to achieving your dream space. You don't need to live in a bland space that lacks personality nor do you need to settle for an all-white home. As Tiny Houses explains, "the goal with minimalism in design is to reduce an object (such as a structure or an item of furniture) down to its bare essential elements…minimalism aims to find the beauty in function, by voiding unnecessary, distracting elements."
You've ready it many times before—when it comes to minimalist interiors, less is more. You can create a livable space that's inspiring and free from clutter. To help you get started, we've got tips on how to achieve a small minimalist house below:
ADVERTISEMENT - CONTINUE READING BELOW
How to achieve a small minimalist house
1. Plan your home's layout
CONTINUE READING BELOW
Recommended Videos
Minimalist Made Simple suggests that "everything in your minimalist home should serve a purpose." From the vertical space to the corners—see how you can maximize the space you have. You can have an open layout with well-defined areas and storage nooks in unexpected places. A design professional can help you come up with a smart and functional layout where everything you need has its own place.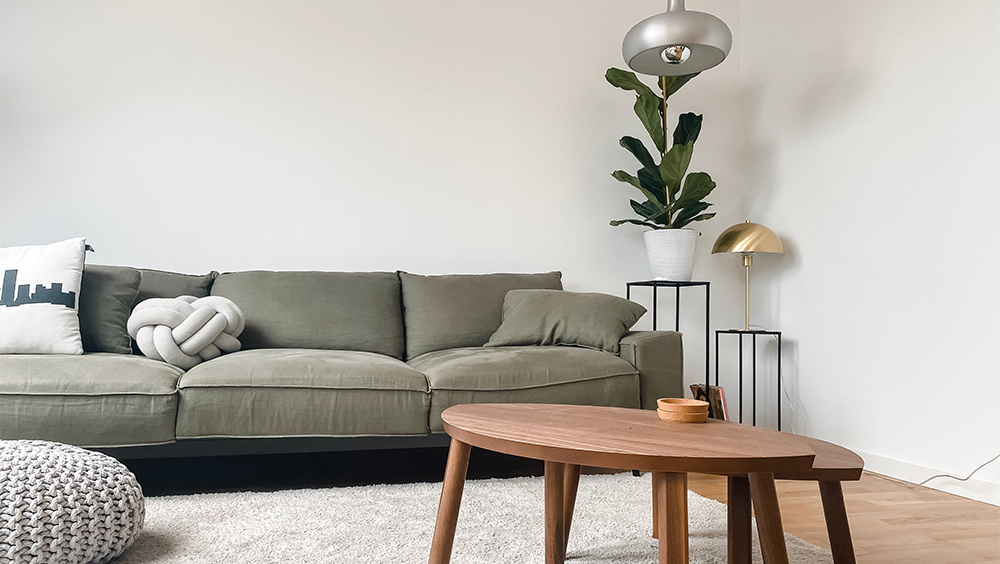 ADVERTISEMENT - CONTINUE READING BELOW
2. Invest in quality furniture and décor.
Just because you can't bring in many pieces doesn't mean you can't create an impact. According to an article on Urban Rhythm, "decorate with classic pieces that will stand the test of time even with daily use. From the large furniture pieces to the bedding and cushions, buying quality will only enhance the pared-back aesthetic." Allow yourself to splurge on essential items you need in your small house. From your sofa and bed, to your appliances and furnishings—don't hesitate to spend money on it because you'll surely benefit from it in the long run.
3. Don't limit yourself with white and wood.
While this combo is easy on the eyes, you can explore other colors that match the minimalist style. Urban Rhythm suggests starting with a neutral base that you can build upon "with similar color tones and texture." Consider working with tans, beiges, taupe, and shades of grey to avoid overwhelming your tiny home.
ADVERTISEMENT - CONTINUE READING BELOW
4. Let your house breathe.
One of the reasons why minimalist interiors is so appealing is because of its bright and welcoming vibe. Think clutter-free surfaces, sleek furniture, and handpicked décor. By limiting the number of things you have on display, you can create an airy ambiance—as if your home breathes.
5. Showcase clean lines.
An article on Minimalist Made Simple suggests keeping "everything even and clear of clutter, and focus on linear designs." This hack draws the eye without taking up space.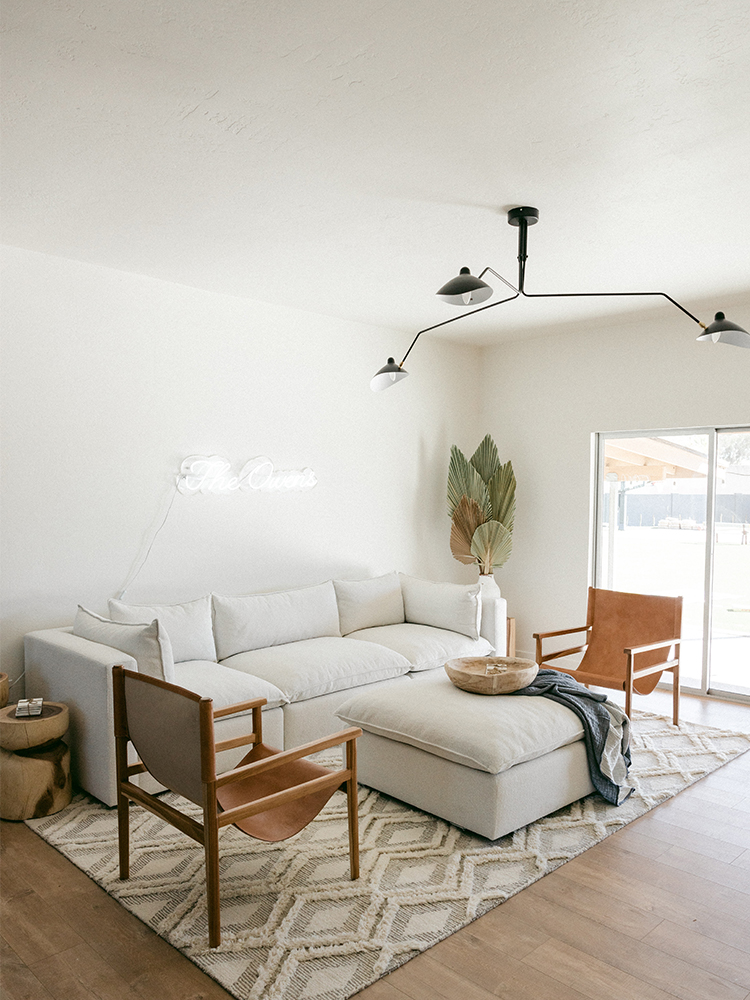 ADVERTISEMENT - CONTINUE READING BELOW
6. Find a place for everything.
A place for everything and everything in its place—use this as a guiding principle in maintaining your small minimalist home. Nothing should be out of place and every item needs to have a home where you can put it back after use. Install shelves and maximize your cabinets. This doesn't mean you just store everything away—each storage nook must be edited and kept organized.
7. Personalize the home by making sure it fits your lifestyle.
Urban Rhythm suggests observing the way you live and how you move around the house. By doing so, you'll have an idea of what you need and what you can get rid of. As the article explains, "understanding how you live within your home will give you insight into the adjustments you can make to achieve the minimalist style."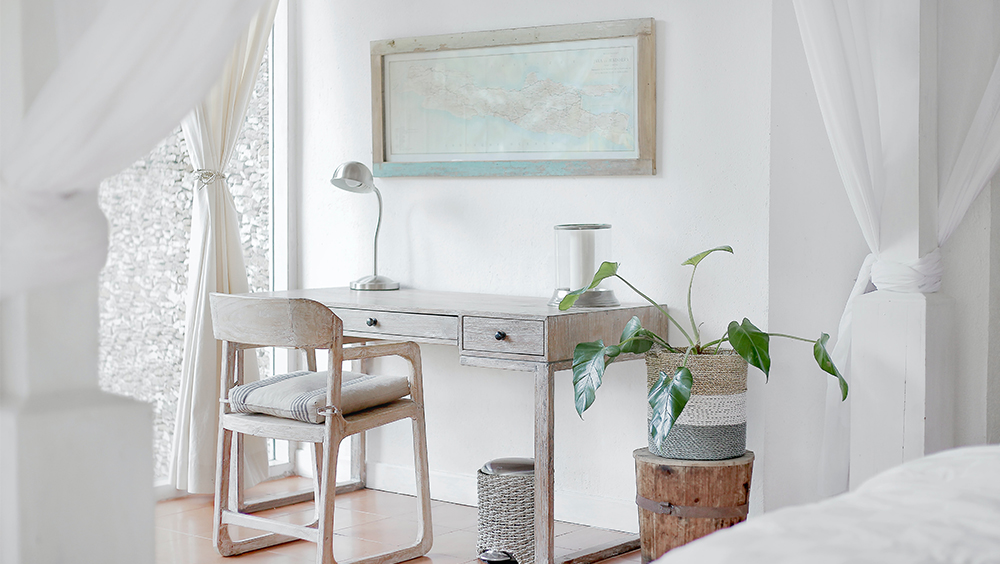 ADVERTISEMENT - CONTINUE READING BELOW
8. Play with textures.
While a small minimalist home can be pretty and comfortable, it can get too bland if you don't plan the things you will bring into the space. According to Minimalist Made Simple, you can work with similar color patterns but "try to mix up the textures of the furniture and decorations" to create pleasing contrasts.
9. Let the light in.
Proper lighting not only shines the spotlight on your beautiful small home, it also helps create a cheerful and uplifting atmosphere. Make sure each area of your home is well-lit and let in natural light, if possible.
10. Practice restraint.
Don't let discounted home items get the best of you. While you can always treat yourself every now and then, make sure that if you're bringing in a new item, you will get rid of another. Buying extra essentials and unnecessary decor can only create clutter.
ADVERTISEMENT - CONTINUE READING BELOW
To learn more about small house design, click here.
* * *
Have you recently spruced up your room or renovated your home? We'd definitely love to see the result! Send clear photos (with your full name, city address, and accompanying kuwento) to [email protected] with the subject "DIY Makeover" and we may just feature your DIY project!
Real Living is now on Quento! Enjoy more of our stories by clicking here to download the app.
More on Realliving.com.ph
Real Living is now on Quento! Enjoy more of our stories by clicking here to download the app.
Load More Stories