Building & Renovating
10 Small House Design Ideas You Can Work On
Turn a compact space into a functional and relaxing home with a few adjustments It's safe to say that many homeowners have had a change of heart about small space living. While some instantly shy away from the possibility of living tiny, many are embracing the opportunity, using it as a challenge to showcase their creativity.
Going for a small house design involves maximizing every inch of space—including vertical spaces and empty corners—to make the home as comfortable and clutter-free as possible. If you've gone through our rundown of small house design basics, chances are, you're looking for more inspiration and decorating ideas that can help you make your tiny home a reality. Don't fret, as we've collated go-to hacks and nifty tricks to help you.
10 Small House Design Ideas You Can Work On
Go for a cohesive look
There's nothing wrong about mixing-and-matching pieces, but make sure they work well together to create a balanced look. As Architectural Digest explains, "there are only so many things to look in a small space, so make sure they all fit…Looking at items with an editor's eye will help make sure pieces really belong and keep the space from becoming cluttered."
ADVERTISEMENT - CONTINUE READING BELOW
Declutter and edit your belongings
CONTINUE READING BELOW
Recommended Videos
Speaking of clutter, you've probably read the golden rule when it comes to living in small spaces—decluttering is key. Keep your belongings in storage nooks and limit your décor and furniture pieces, if possible. As foyr.com puts it, "you don't need a lot items to make your tiny house look beautiful."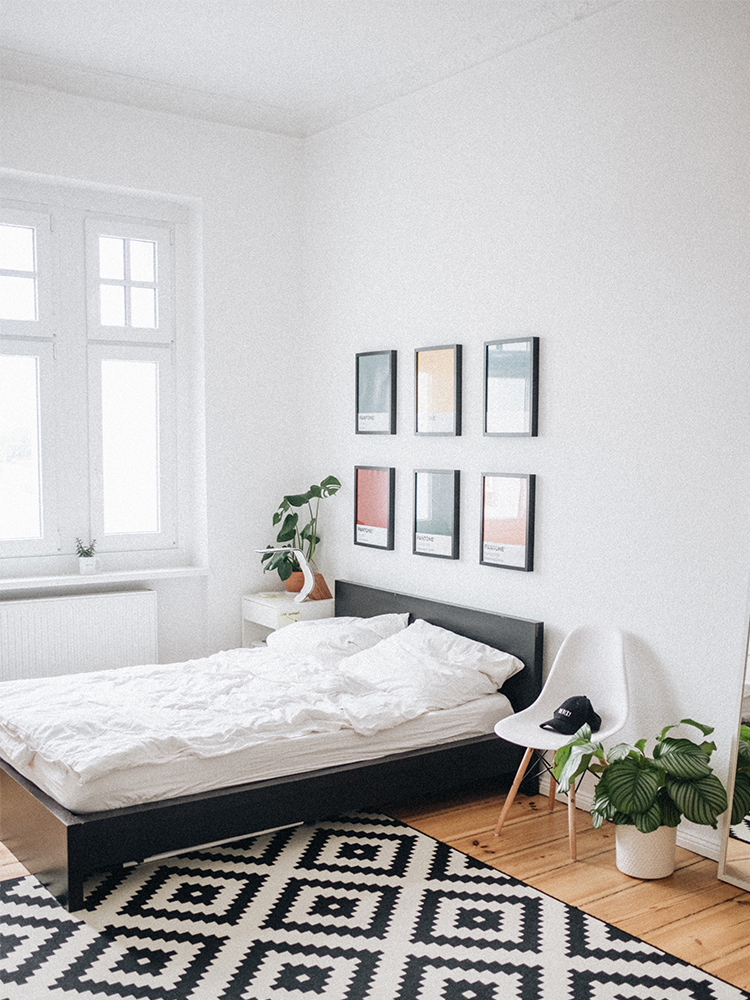 ADVERTISEMENT - CONTINUE READING BELOW
Clear the floor
Given the limited floor space, it's important that you have enough room to be able to move around a small house freely. To do this, maximize the available vertical space. Install wall-mounted shelves, built-in tables, and wall lights. Making the most of vertical space also enables you to turn the space underneath into storage.
Choose your color palette wisely
According to an article on foyr.com, "the right color scheme can impact the aesthetic appeal as well as create an illusion of spaciousness in a tiny home." We're all familiar with the magic white and wood can create, but you're not limited to this combo. While neutrals are also good picks, don't be afraid to bring in a little color to your small house.
Look into incorporating light shades of blue and green, and other versatile color picks such as beige and taupe.
Invest in multipurpose furniture
ADVERTISEMENT - CONTINUE READING BELOW
You can never go wrong with storage ottomans and benches, but aside from these hardworking essentials, you can also plan how your will furnish key areas within your home. For example, you can complete the living area with a daybed so that it can also work as an extra bedroom when needed.
In addition, you can also go for a dining table that can serve as a study or work table. In some homes, they opted for a movable slim dining table so that they can move it to a different area easily when they need to work or study.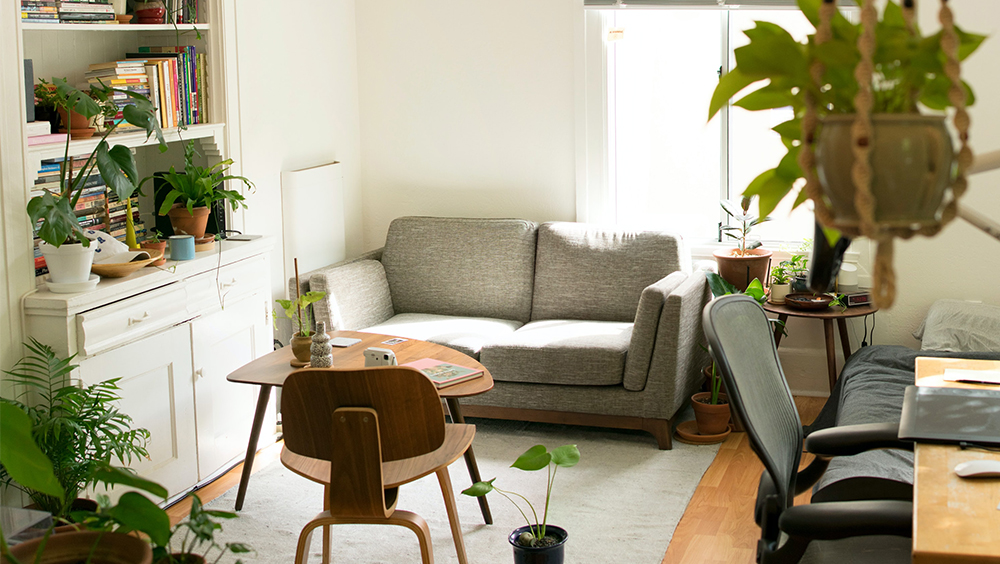 ADVERTISEMENT - CONTINUE READING BELOW
Choose folding furniture pieces
As an alternative to multipurpose furniture, you can always have basic pieces customized into folding ones. Going this route also helps you maximize vertical space. Think foldable desks and dining tables that you can easily fold away when not in use.
Get creative with dividers
One of the challenges of living in a small house involves ensuring privacy and separating one area from the next. Aside from using big furniture pieces such as shelves and console tables to separate common areas, you can work with room dividers and screens.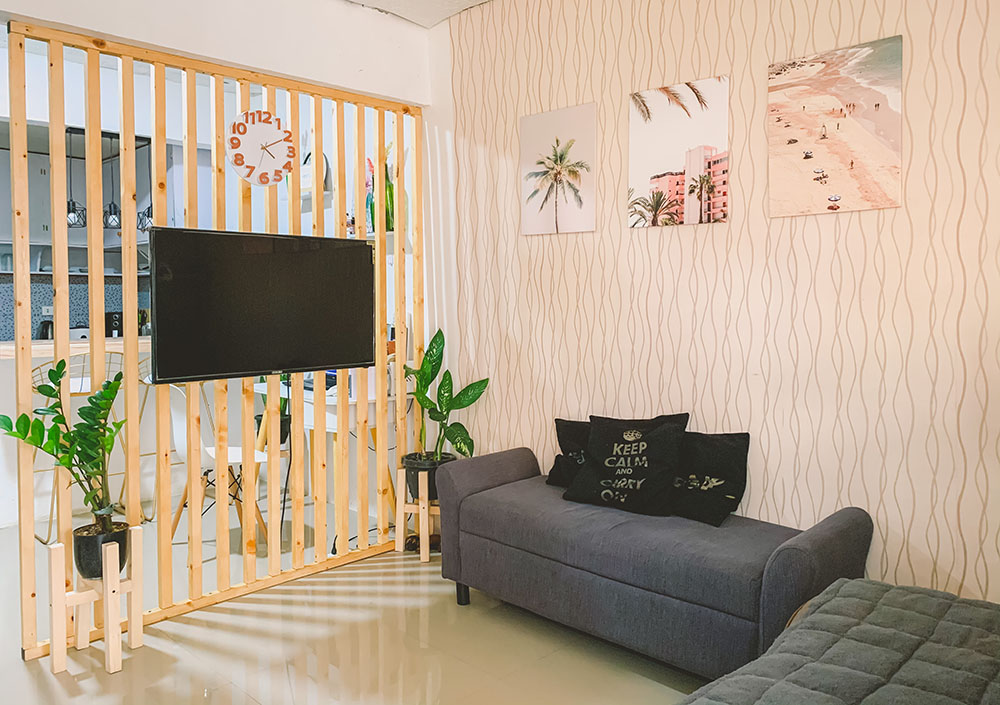 ADVERTISEMENT - CONTINUE READING BELOW
Wooden slats, similar to what's seen in Jai Inalao's home, can separate rooms effectively without making your home look cramped or see if you can have a retractable one customized. Consult with a design professional about options you can consider.
Play with scale
One of the common misconceptions about completing a small house is you need to furnish it with small-sized furniture. While this hack can work, Architectural Digest suggests pairing regular-size furniture with large-scale art as "the key is choosing a few statement pieces that will really draw the eye."
Add storage whenever and wherever you can
Having enough storage is vital in a small house—especially if you're sharing it with family or friends. Aside from utilizing empty vertical spaces and unexpected niches, think outside the box and be creative when it comes to carving out storage nooks.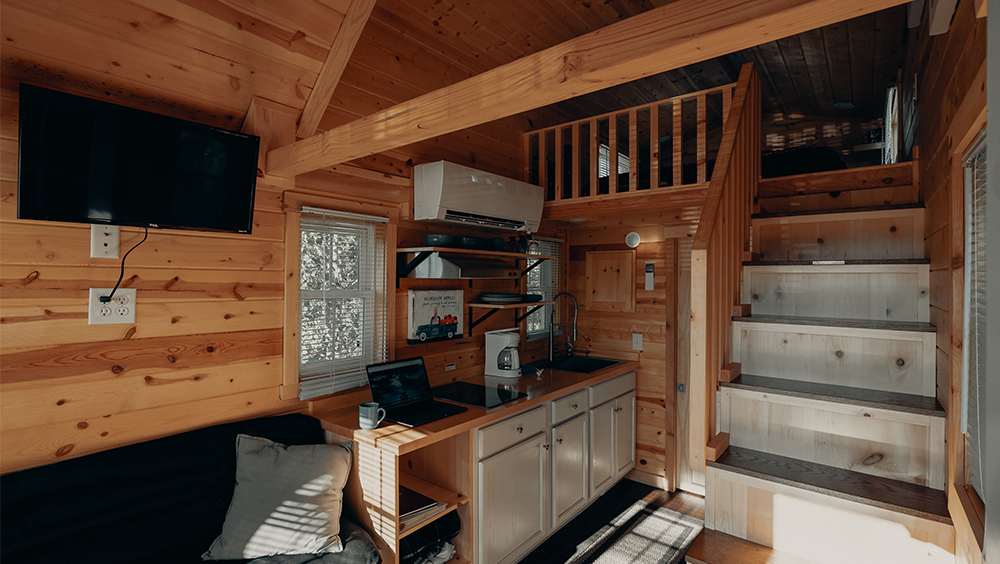 ADVERTISEMENT - CONTINUE READING BELOW
Foyr.com suggests creating storage spaces under the bed, under the tables, and looking into the possibility of completing cabinets with pull-out drawers. Before you finalize the storage solutions you will add to your home, make sure you identify the items you need to store away.
Don't forget your mirrors
Tried-and-tested, adding mirrors can help create an illusion of a bigger space while helping reflect the available light. To maximize mirrors, it pays to know where to best place them. You can place it near a furniture piece or in an area where it can reflect light coming in from the windows.
Decorating a small house can be challenging, but fun, if you're armed with the right ideas. Aside from keeping these small house design ideas in mind, make sure you consult with a design professional as he or she can provide expert advice that can help you maximize the space you have. To learn more about small house design, click here.
ADVERTISEMENT - CONTINUE READING BELOW
* * *
Have you recently spruced up your room or renovated your home? We'd definitely love to see the result! Send clear photos (with your full name, city address, and accompanying kuwento) to [email protected] with the subject "DIY Makeover" and we may just feature your DIY project!
Real Living is now on Quento! Enjoy more of our stories by clicking here to download the app.
More on Realliving.com.ph
Real Living is now on Quento! Enjoy more of our stories by clicking here to download the app.
Load More Stories