Home Improvement
5 Techniques To Build Your Sustainable Dream Home
Explore 5 proven recommendations from expert architects Richard Manlulu and Gianne Borlongan.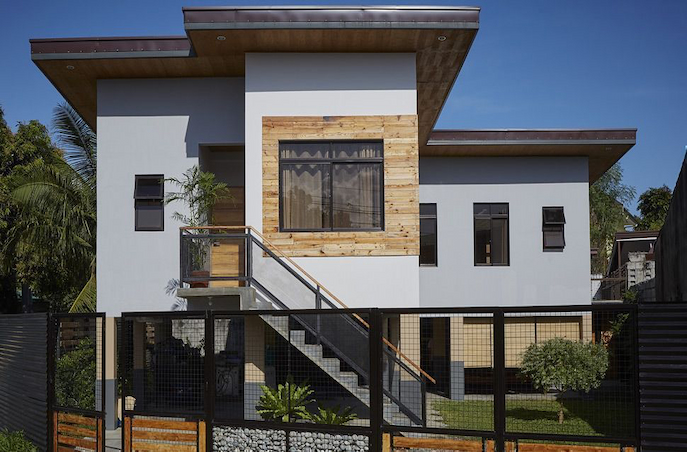 Sustainable and beautiful homes have gained popularity in recent years, which is why we had Architects Richard Manlulu and Gianne Borlongan delve into the stunning dream home of fellow architect Alistair Sadie in Alabang. What makes this house truly extraordinary is not just its awe-inspiring design, but also the fact that it was built in a mere four months. Join us as we highlight the key points and techniques used to create this remarkable and eco-friendly living space in Real Living's Masterclass. Here are things you should consider when building a sustainable home.
1. Embrace Traditional Design Principles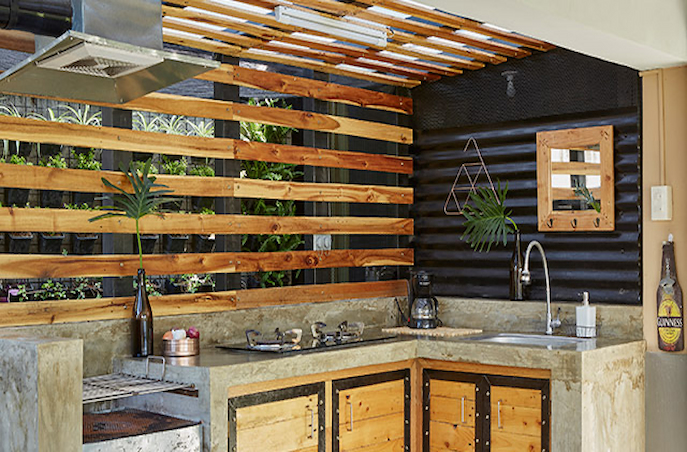 ADVERTISEMENT - CONTINUE READING BELOW
The inspiration for the home was drawn from traditional Filipino houses, such as the Ifugao house, and incorporated their fundamental design principles. By building living spaces elevated from the ground, the house offers protection to animals and enhances ventilation. The importance of following setbacks to allow for proper air circulation is emphasized.
2. Utilize Natural Elements for Fences and Railings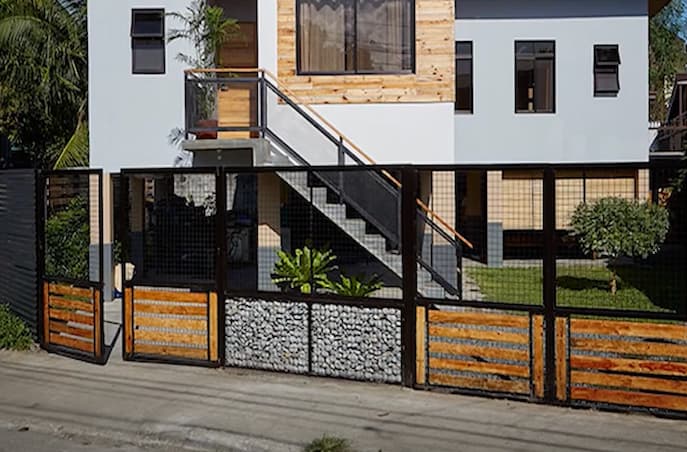 The use of riprap, typically associated with road construction, is creatively employed as a stable and natural fencing material. Additionally, chicken wire mesh is showcased as a popular choice for railings due to its low maintenance and enhanced safety features. The combination of metal and wood accents creates an industrial yet homey aesthetic.
Also Read: 3 Ways to Cool Down Your Home, According to Architect Oliver Austria
3. Implement Passive Cooling and Ventilation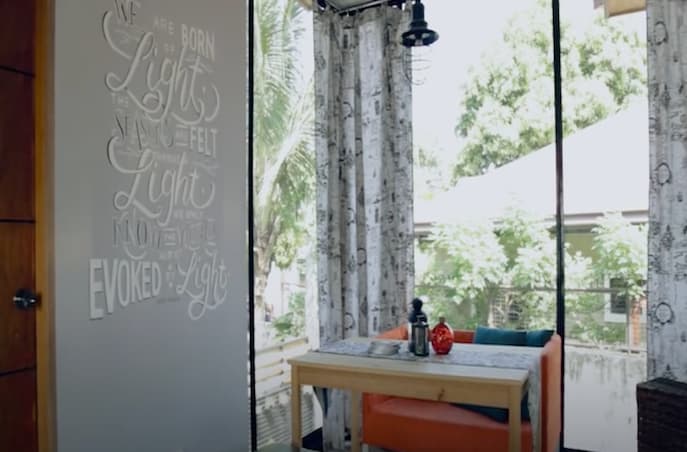 ADVERTISEMENT - CONTINUE READING BELOW
Passive cooling techniques play a vital role in sustainable design. Careful placement and sizing of windows, as well as the incorporation of mesh materials, enable effective cross ventilation and maximize natural light. The architectural orientation of the house, taking into account prevailing winds, facilitates a pleasant airflow throughout the space.
4. Be Selective in Choosing Eaves and Shading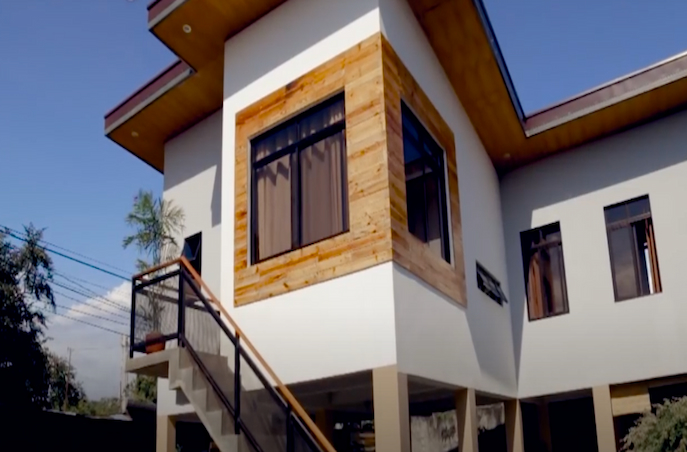 ADVERTISEMENT - CONTINUE READING BELOW
To protect the interiors from rain and excessive sunlight, the presence of eaves becomes crucial. Overhangs on the roof not only safeguard the house but also provide shade, helping to control heat and reduce the impact of UV rays. The strategic use of shading elements enhances energy efficiency and adds an architectural appeal.
5. Repurpose Materials for a Unique Touch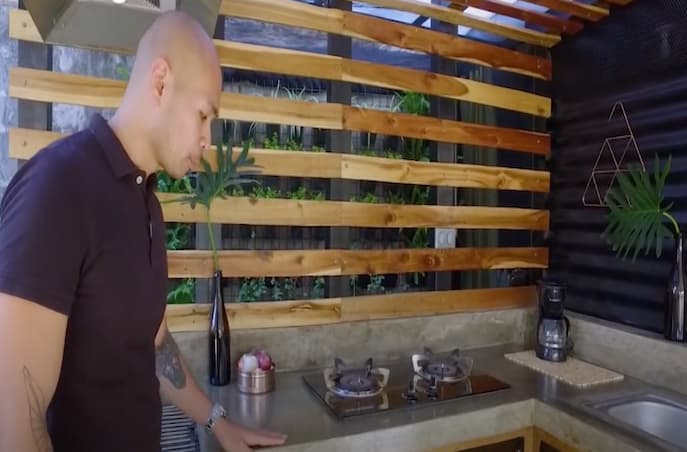 ADVERTISEMENT - CONTINUE READING BELOW
The architects highlight the use of recycled and repurposed materials as a means of both sustainability and creativity. From utilizing recycled pipes for faucets to incorporating geometric designs with remaining GI pipes, this house demonstrates the art of reusing materials. The consistent use of cement countertops and industrial aesthetics add to the overall design concept.
Also Read: This Modern Black Cabin in Batangas Gives You Epic Views of the Mountains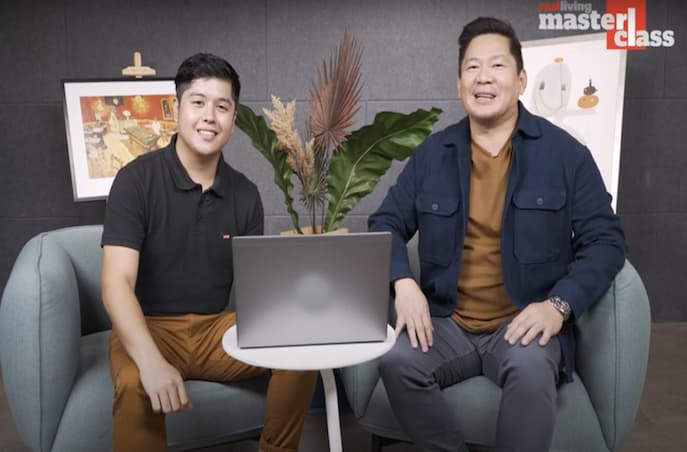 ADVERTISEMENT - CONTINUE READING BELOW
Do you love to watch design inspirations? Subscribe to the Real Living channel on YouTube and follow us on Facebook and Instagram.
Watch here: 
More on Realliving.com.ph
Load More Stories