Storage
10 Stylish Storage Boxes to Keep Your Space Clutter-Free Photography: (L to R) Night Market, The Organized Home MNL
 If you're currently in the process of reorganizing and decluttering your home, you may be looking for new ways to store and arrange your belongings. Our suggested solution is simple: boxes. No, seriously. Sure, it may sound a little too straightforward, but hear us out. These days, you can find all kinds of boxes fit for whatever items you need to store, whether it's clothing, accessories, shoes, beauty products, stationery, art supplies, or what have you. They can quickly add extra storage space to even the smallest of rooms and let you keep specific sets of items in one easy-to-access place. Below, we list storage boxes in a variety of sizes and designs fit for whatever interior style you may have at home. You might even find that some of them can double as decorative pieces.
These stylish storage boxes will help you organize your home:
Colour Crate
P355/small; P895/medium. HAY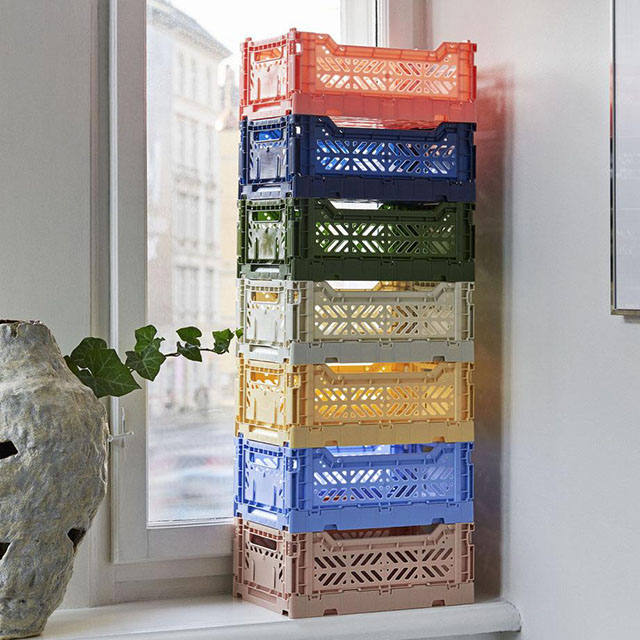 ADVERTISEMENT - CONTINUE READING BELOW
If you spend a lot of time scrolling through #aesthetic IG feeds or curated Pinterest boards, you're probably familiar with Denmark-based home store HAY and their popular Colour Crates. In case you don't know, you can get them from local online shop Design Story; and if you've had them on your wish list for ages, take this as a sign to finally add them to your cart. Their versatile look and build—which showcase the elegance, simplicity, and practicality of the Nordic design philosophy—lets you store and organize pretty much anything that would fit inside. Plus, they're collapsible, which means if you aren't using one of your Crates, you can easily fold it into a more compact size and tuck it away for later use.
Available online.
Cotton Linen Polyester Soft Box
P715/square, P795/rectangular; MUJI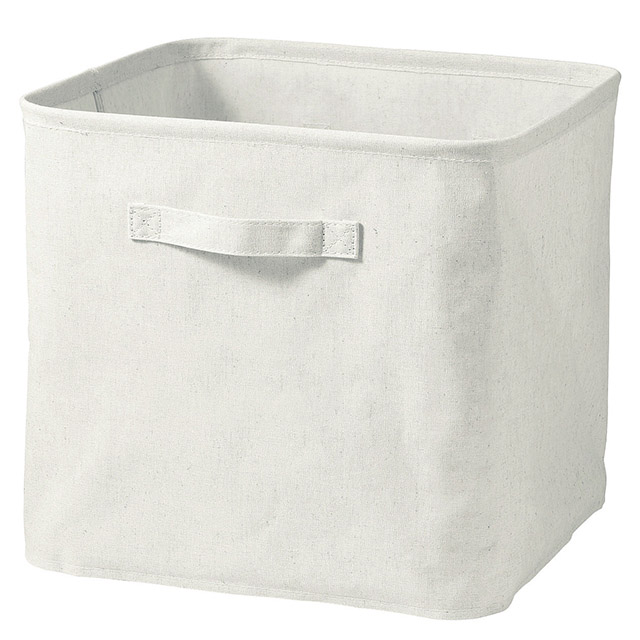 True to its home turf, MUJI's wide array of home finds is emblematic of Japan's stylish brand of functionalism. Their linen storage boxes are just one of many home organizer options in their lineup that are perfect for clean, minimalist spaces. The box's fabric material gives the piece a delicate and rustic aesthetic that would look especially great alongside wooden furniture. Its structured form makes it easy to fit onto any shelf or corner around the house without looking crumpled, unpolished, or misshapen.
See a list of MUJI stores.
Pilar Woven Solihiya & Leather Utility Basket
P1,500, Domesticity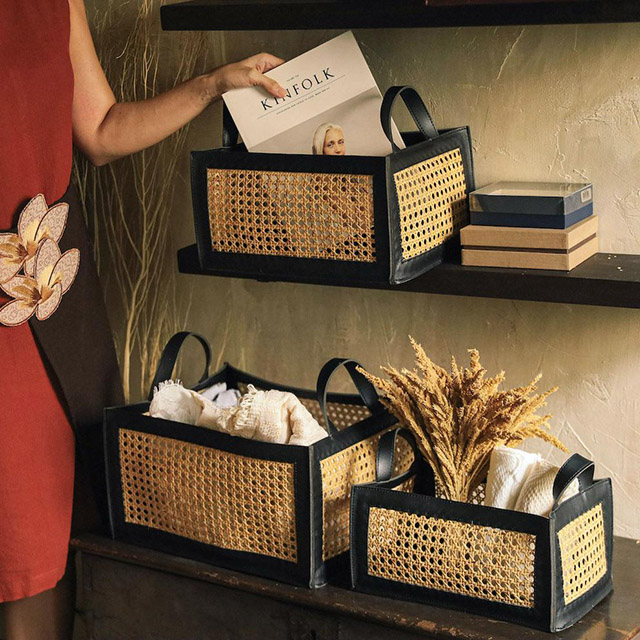 Solihiya, a rattan material woven into sunburst patterns, probably brings back memories of vintage furniture at your grandparents' ancestral home. It's a great material for chairs, drawers, trays, and yup, storage containers, too. Local brand Domesticity's solihiya-and-leather baskets are proof. Not only would they make handy containers for loose items, but they can also add a distinctly local and even antique touch to any corner of your room.
Available online.
Container Storage Box
P2,300, Night Market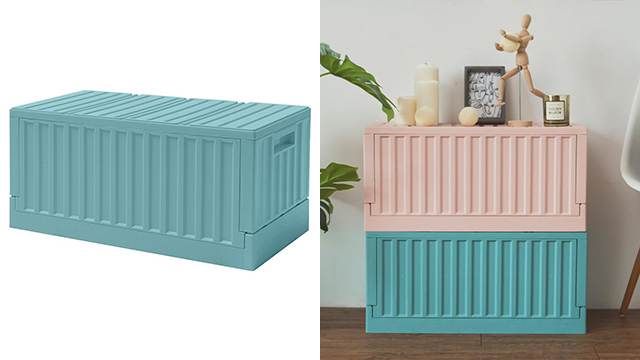 ADVERTISEMENT - CONTINUE READING BELOW
This cool storage box from Night Market resembles a metal container van and yup, it's as heavy duty as it looks—it can hold up to 150 kilograms of weight. The ridged texture gives the piece an effortlessly industrial look that's perfect for modern interiors. The box is available in a variety of colors from neutrals like black, white, and gray to pretty pastels like pink, turquoise, and yellow. Plus, you can even use it as a stool or small table—no one will know it's secretly housing all your extra junk.
Available online.
KIM 9-Section Storage Box with Lid
P1,650, MakeRoom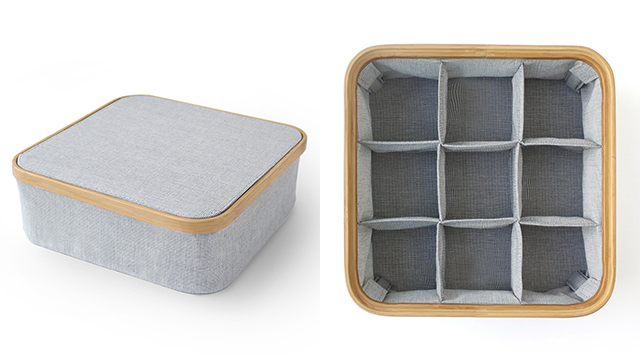 This stylish container from MakeRoom would come in handy for storing and organizing small items like underwear, accessories, gadgets, beauty products, and more thanks to the nine compartments inside, which let you sort your essentials in any way you prefer. The soft fabric interiors will make sure that even your smallest, most precious belongings won't be scratched or damaged. Plus, the bamboo frame would match perfectly with wooden shelves and fixtures, which means you can even display it in your bedroom or living room.
Available at MakeRoom stores and Rustan's.
Dolce
P899, The Organized Home MNL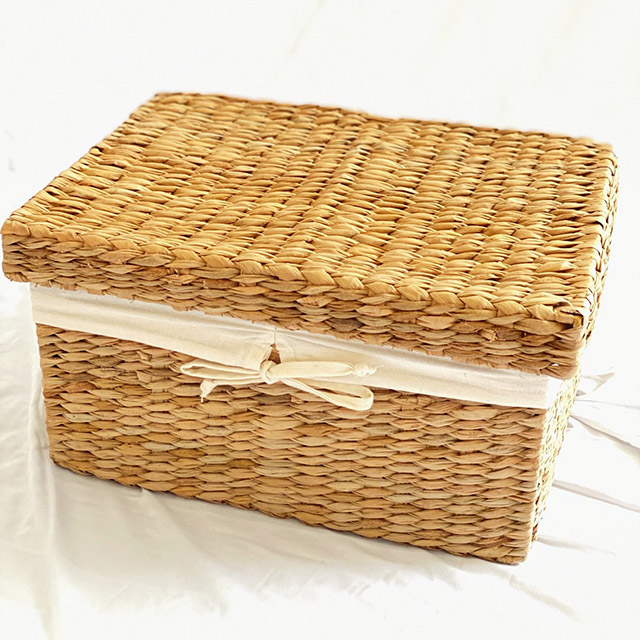 Every homeowner needs that one box in their house that looks pretty on the outside, but is actually a stockpile of random things that have nowhere else to go. This Dolce basket from The Organized Home MNL could be that box for you—its handy lid will hide any evidence of clutter. It also has a removable fabric liner that can be washed, so you can be sure your miscellaneous junk always stays clean.
Available online.
Mason Storage Container
P310 from Neetly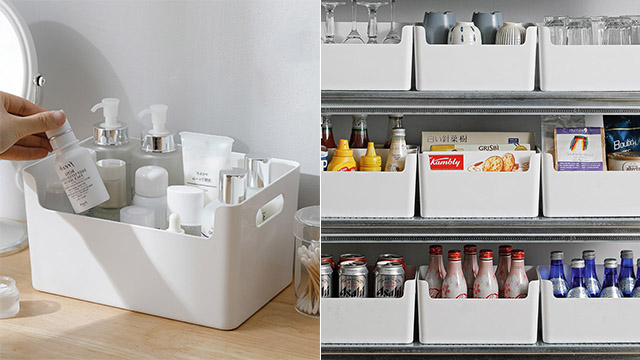 ADVERTISEMENT - CONTINUE READING BELOW
In case you'd rather keep your storage boxes and home organizers plain and understated—whether to complement a minimal home or to prevent any clashing against bold home decor—this container from Neetly would be a great option. Its clean, all-white construction would match any space. You can use it on your tabletop or let it sit on the shelf. The wide, rectangular opening and handles make it easy to access your belongings and to move them from one room to another—perfect for storing art supplies, self-care products, fitness gear, or other essentials that need to be constantly carried around.
Available online.
EcoCraft Washable Paper Baskets
P795, New Earth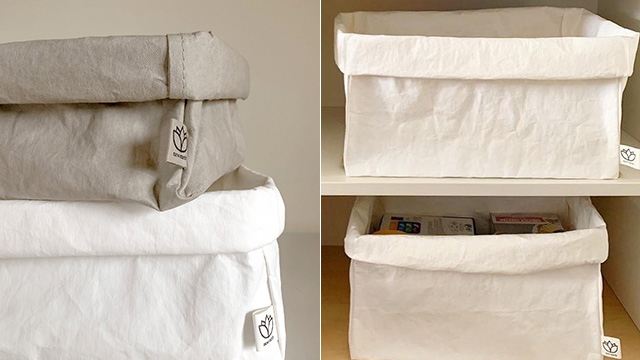 If you love home finds that sport a shabby-chic aesthetic—think cottage-style dressers with signs of wear and tear or time-worn antique furniture—these paper baskets from New Earth would be right up your alley. The crumpled texture gives the boxes a homey, lived-in feel. Best of all, they're washable and adjustable, which means you can use them and maintain them for years no matter where in the house you decide to put them.
Available online.
Kaldi Beige Linen Storage Box
P270/small; P470/large, Living Plus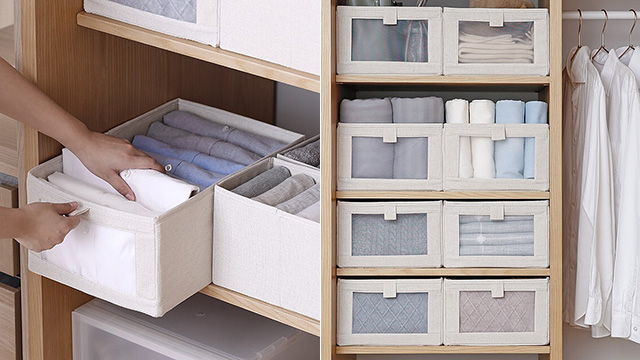 Linen always adds a soft, homespun look to any space, making it ideal for homes that aim to appear cozy and laid-back. For snug, welcoming interiors, try these Kaldi storage boxes from Living Plus. They feature a small, see-through window on the front, allowing you to quickly identify what each box is housing inside at a glance. You'll love lining them up in your closets or on your shelves.
Available online.
Clear Shoebox
P550, Tidy Homes PH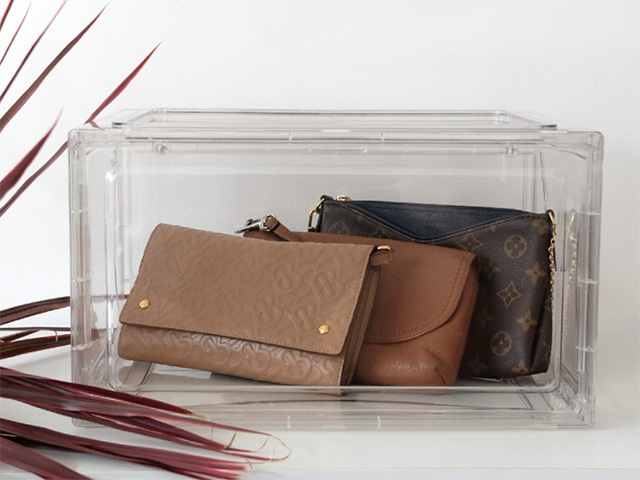 ADVERTISEMENT - CONTINUE READING BELOW
For no-nonsense homemakers who prefer all function and no frills, this clear box from Tidy Homes PH could be your go-to organizer for every room in the house. Though typically made for storing shoes, you can also use it for other loose items like bags, office supplies, and more. The box's magnetic lid promises to keep your belongings safe and secure inside. Plus, the clear design would not only match any interior style, but also make it easy to spot the items you're looking for.
Available online.
* * *
Check Spot.ph out on Viber to join their Community and subscribe to their Chatbot.
This story originally appeared on Spot.ph.
* Minor edits have been made by the Realliving.com.ph editors.
More on Realliving.com.ph
Load More Stories