Storage
Simple Storage Tips to Help Fit Every Thing Inside Your Tiny Bathroom Living in a condo with a tiny bathroom means that you have to be very smart and practical about how you use your space. This is where the right kinds of storage come in, and these should take into account your personal routine so that you end up with an intuitive set up. 
A few minor tweaks that won't cost much can make your tiny bathroom more comfortable and functional. Here a few tips you can start with:
1. Use the space above your door.
Looking for a place to store your towels and other linens? Install a shelf above your door and keep a step stool nearby. Just don't put anything that's too heavy on it because you wouldn't want it falling on your head.
2. Hang a rack behind your door.
Door racks can also save a lot to space, especially if you own a lot of bath and skincare products. 
ADVERTISEMENT - CONTINUE READING BELOW
3. Use the area beneath your sink.
If there's a cabinet underneath your sink, clean it out well and put in separate storage boxes for your stock of toiletries and other cleaning implements. If you don't have much space, you can still use slim storage boxes to keep things neat.
4. Install shelves above your toilet.
Or of you can't, there are many over-the-toilet storage racks you can buy online. Just remember that whatever you keep in this area should be easily and firmly capped or sealed, and when flushing the toilet, always cover the seat to keep things hygienic.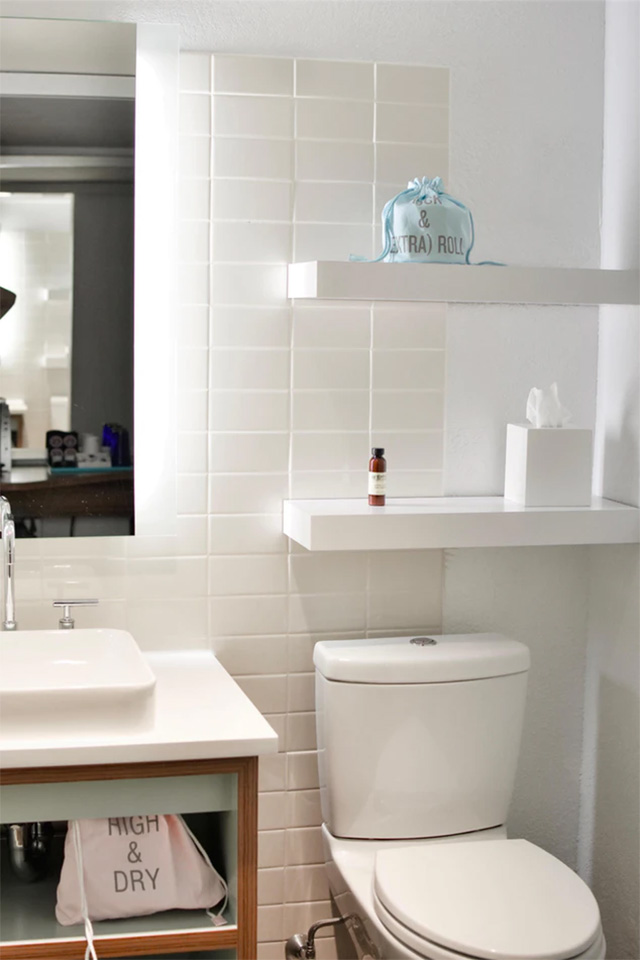 5. Go for tiered corner shelving.
This works pretty well in the shower area to keep your bottles organized and grouped accordingly. 
6. Maximize your shower curtain bar.
A regular S-hook can go a long way. Use them to hang a basket of bath items from your curtain bar—or if you have enough space, install another bar and utilize that instead.
7. Install hooks.
Lots of them. For your shower area, get those that have suction cups or adhesives that easily stick to damp surfaces and use them to hang your loofa, brushes, and more.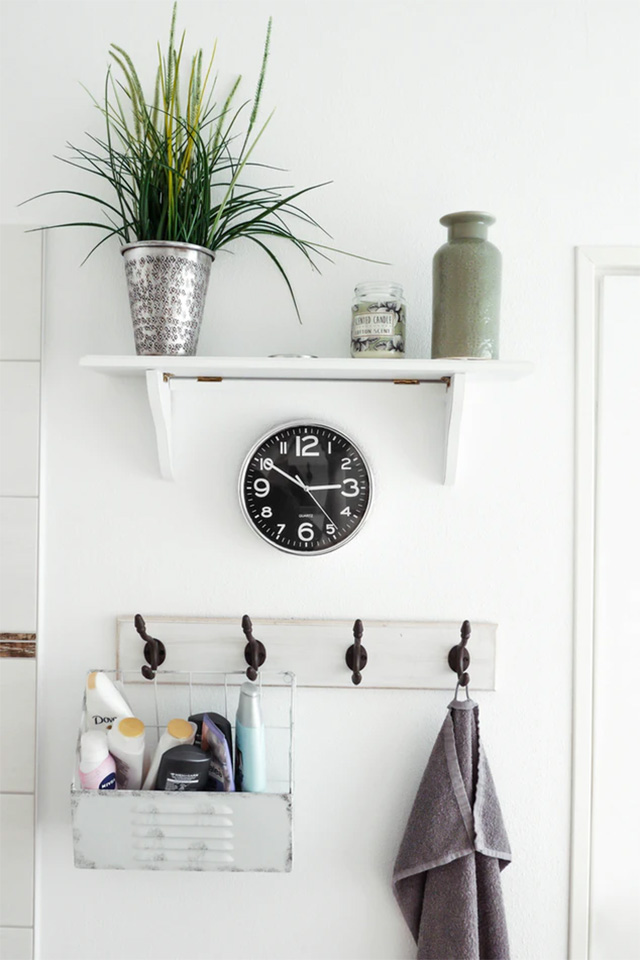 ADVERTISEMENT - CONTINUE READING BELOW
8. Utilize magnets.
Stick a strip of magnet on a wall near your sink for your nail cutters, pins, clips, and other accessories.
Sources: Good Housekeeping, Better Homes & Gardens
More on Realliving.com.ph
Load More Stories