Organizing
Mom Shares How She Organizes Her Tiny Kitchen
Start with one corner! With the kitchen becoming one of the most used areas in the home when the quarantine started, we're sure homeowners are dreaming of a makeover right about now. If you don't have a budget for a major renovation, you can start by organizing your tools and pantry staples.
It doesn't matter whether you have a big or tiny kitchen. As one mom proves, you can transform any space with a little decluttering — and by investing in the right containers!
"Happy lang ako and feeling accomplished for organizing our tiny kitchen. The clear bins and turntable I got inspired me to clean up," writes mom Maria Theresa Dacanay, 37, in the Facebook group, Home Buddies.
"Kahit budget meal lang stash namin, nagmukhang mahal," she adds.
Take a look at her space!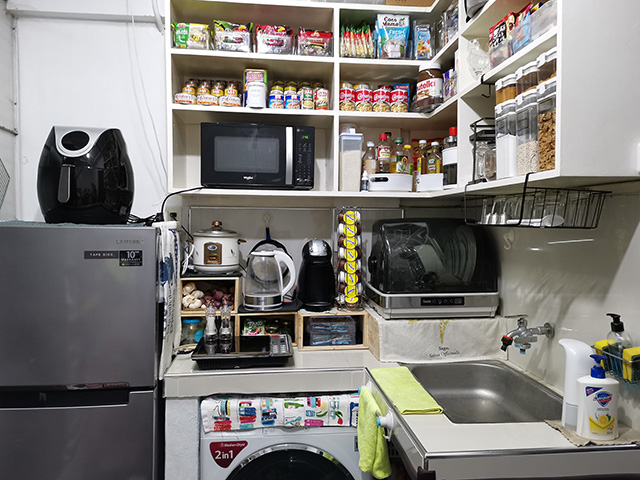 ADVERTISEMENT - CONTINUE READING BELOW
ADVERTISEMENT - CONTINUE READING BELOW
Recommended Videos
Since she doesn't have drawers, Theresa had crates custom-built for more storage.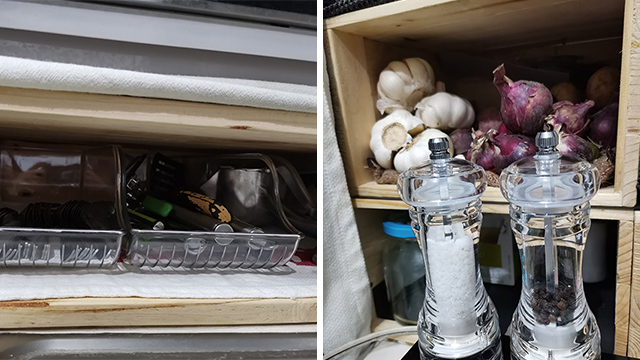 A vertical holder keeps her coffee and chocolate pods in place while sachets of instant coffee are kept in small, clear drawers.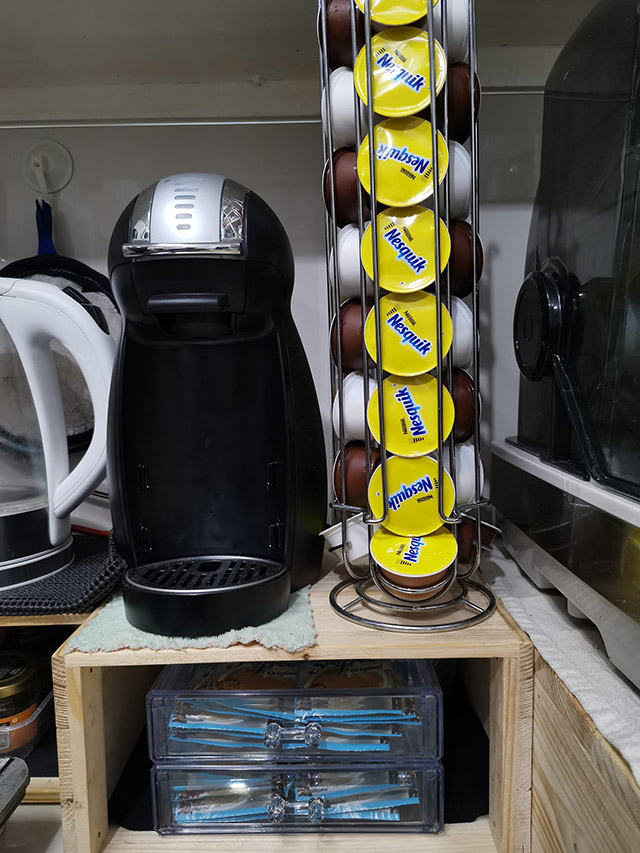 ADVERTISEMENT - CONTINUE READING BELOW
How to organize a tiny kitchen
In an interview with SmartParenting.com.ph through Messenger, Theresa, a small business owner and mom of one, shares that she was inspired to declutter after watching The Home Edit on Netflix.
"Our space is very small. It's our store and home. I learned a lot [after watching all the episodes], a way to make our tiny home feel more like home and how our small kitchen can give me a sense of peace," she shares.
Theresa admits that while she initially tried organizing their kitchen using microwavable containers, seeing your food and tools in clear and aesthetic storage solutions was still more satisfying.
When her cousin, who also got hooked on the same Netflix show, started an online store called Paragon Home and asked Theresa to be one of her partners, she immediately agreed. But she is still a "suki" and buys from the shop "like a regular buyer."
ADVERTISEMENT - CONTINUE READING BELOW
While her kitchen is now pleasing to the eyes, she says it also helped her family become more orderly as well. "At 3 years old, my son Edric, knows where to get what he needs and where to put them back after," Theresa shares.
"Ako pa napagsasabihan niya if I place something somewhere else. [He'll tell me,] 'Mommy, that's not its place," she adds.
Here are her tips to organize a tiny pantry or kitchen:
1. Start with one corner.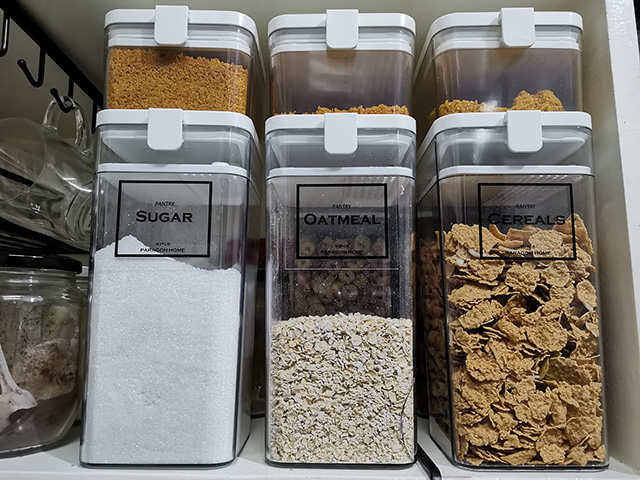 ADVERTISEMENT - CONTINUE READING BELOW
Even if her place is small, organizing it didn't happen in one day. "I learned na mag-iinvest ka rin talaga to organize," Theresa shares.
"Starting is still the best way to begin. Kahit bumili ka lang muna ng isang item, you will be inspired to continue. Kahit nung kulang kulang pa bins ko, because I have one corner na organized na, maayos ko pa din iniistack lahat ng items sa pantry."
2. Open shelves require constant cleaning.
In her post, one member asked how she keeps her cabinets free from pests like roaches and rats, especially when she has open shelves. Theresa says she just constantly cleans the area.
"Feeling ko rin mas open at clear mas wala sisiksikan ang daga at ipis. Basta lahat ng food closed and sealed properly," she shares.
In some ways, having open shelves give her an advantage because she's able to see the higher shelves even if she's not that tall.
ADVERTISEMENT - CONTINUE READING BELOW
3. Turntables are helpful if you have high shelves.
Her personal favorite out of all her containers is the turntable, which she says makes a mom's life "a lot easier." Since it rotates, you don't need to dig behind every item to get the one you need from the back.
ADVERTISEMENT - CONTINUE READING BELOW
4. Clear organizers help you take note of your stock.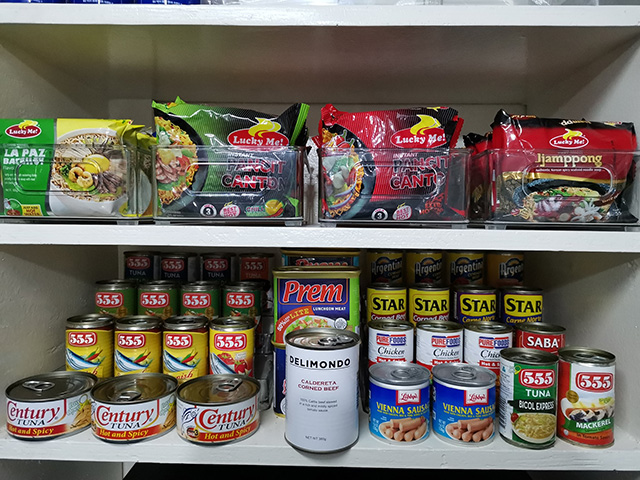 Theresa opted for clear containers not only because they're pretty, but because "you know in an instant what you have and what you're running out of." They're also durable, easy to clean, and don't accumulate mold (unlike wood), something you should watch out for especially because stuff in the kitchen tends to get wet and moist.
ADVERTISEMENT - CONTINUE READING BELOW
"Having [your things] exposed pushes you to make them look good and organized. When items are hidden, they tend to pile up and become messy," the mom shares.
Want to share your #budgetperofancy home makeover and get featured? Email us at [email protected] and tell us about your project. For more home improvement and renovation ideas, click here.
This story originally appeared on Smartparenting.com.ph.
Minor edits have been made by the RealLiving.com.ph editors.
More on Realliving.com.ph
Load More Stories