Home Care
How Often Do You Clean Your Toilet Tank?
When was the last time you checked what's inside? Photography: Shutterstock
You brush your toilet bowl regularly, but have you ever thought about checking its water tank?
We're not just talking about giving its exterior a wipe—we're talking about its interiors, pipes and flappers and all, and if you've never considered it before, then you may want to start now. According to The Spruce, the tank should be cleaned at least twice a year.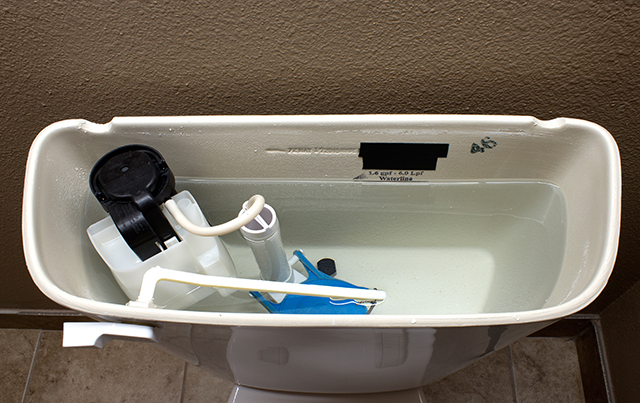 How to clean your toilet tank
First off, you'll want to make sure that the tank is empty. Turn off its dedicated water valve and flush until the reservoir is empty.
If there's grime and mildew that you think you can easily remove, spray the affected areas with disinfectant cleaner. Allow it to soak before scrubbing. Work with a clean brush to avoid introducing bacteria into the tank. Make sure to work around the pipes and any metal components—you don't want to either disconnect them or have chemicals corrode them. 
ADVERTISEMENT - CONTINUE READING BELOW
Vinegar can also be used for regular cleaning. Patty Stoffelen, merchant for The Home Depot, shares on Martha Stewart that allowing a mixture of vinegar and water to sit in your toilet tank for 12 hours without flushing is effective in getting everything clean (fill it until the overflow valve). Make sure to flush after the time limit!
You can also go the pure vinegar route if you haven't cleaned your water tank in ages and intense discoloration and sedimentation is visible at the bottom. Molly Maid president Vera Peterson also tells Martha Stewart, "If you see any mineral buildup or crud, pour four cups of vinegar into the tank. Allow this to soak for an hour." Flush soon after, and continue with scrubbing if needed.
More on Realliving.com.ph
Load More Stories